Close Up Shots: Brown Grasshopper
We call Belalang Kayu or brown grasshopper that look like wood textures. In the way to find it, I had to walk into the bushes where this insect spend most of its time. It jumped here and there that made me troubled catching over it.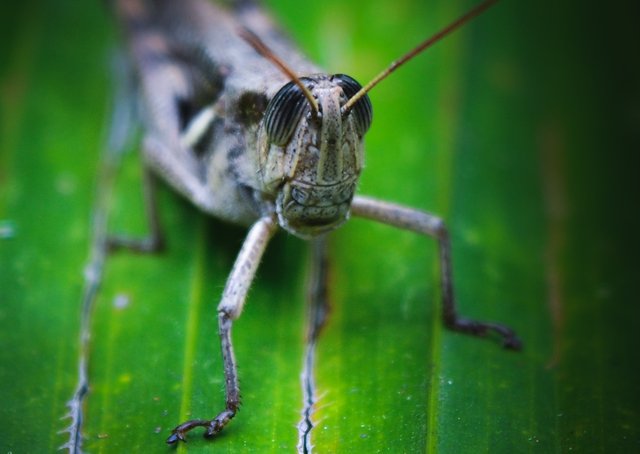 I used DSLR camera with closer focus to get the front look. It has very dark eyes with the long legs supports its body.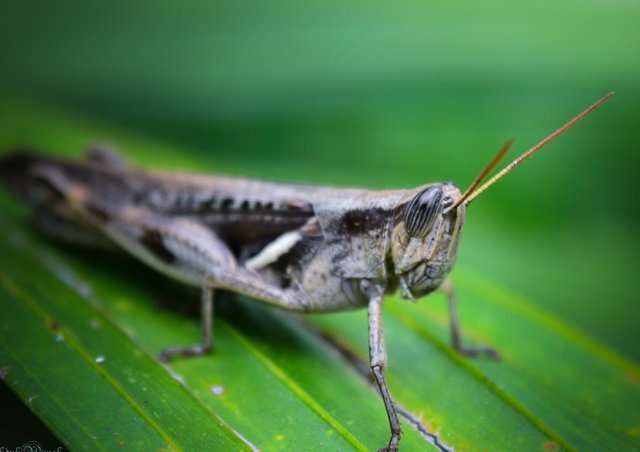 The antenas that grows over its head, I believe, the tool to track predators. Perhaps, those things were able to detect that I was not there to harm its life.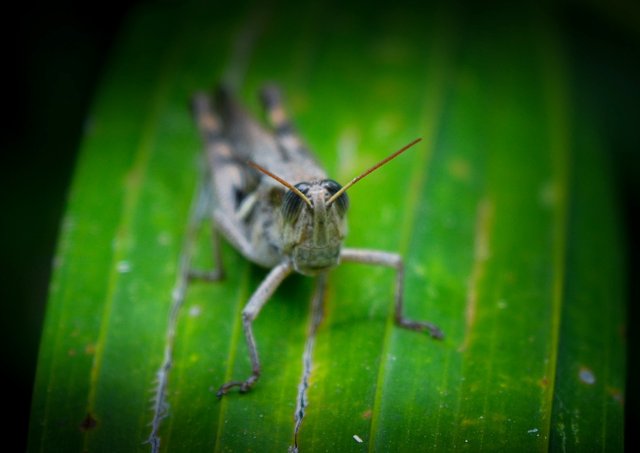 | Camera | Nikon D7000 |
| --- | --- |
| Category | Insect Photography |
| Lens | VR II AFP 18-55mm |