Avocado Smoothie For Heart Health
Hi everyone :)
I wrote about a healthy Avocado Smoothie recipe. Avocados contain healthy oils and plenty of vitamins, minerals and antioxidants. According to researches, avocado decreased the total cholesterol levels, the triglyceride levels decreased by 20 per cent. The bad cholesterol level decreased by 22 per cent, the good cholesterol level increased by 11 per cent. Avocados protect against heart disease and contain monounsaturated fats and plenty of vitamin E that are good for health.
Ingredients:
200 ml low-fat milk
1 ripe avocado
2 tablespoons of low-fat yoghurt
1/4 large green apple
10 leaves of fresh mint
1 tablespoon of honey
Instructions:
Divide the ripe avocado fruit into two equal parts
Take half of the avocado and peel off the skin, then cut it into small cubes
Divide the green apple into four equal
Blend the avocado cubes, milk, mint leaves, honey, yoghurt and apple pieces so that they remain slightly lumpy
You can also add ice if you desired
You can serve it with lemon slices and mint leaves.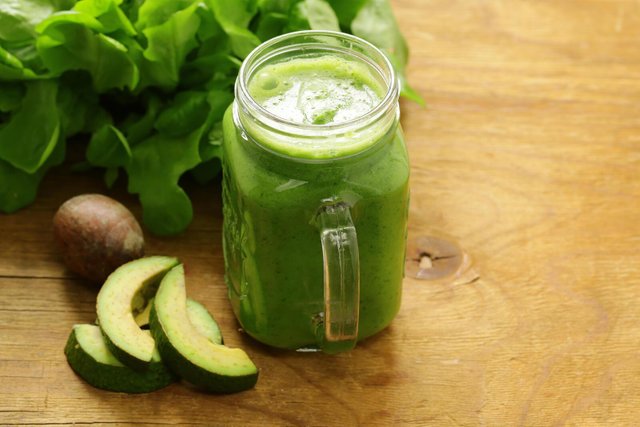 Source
C H E E R S :)
Thanks for reading my post. I hope you will like it :)
Thanks a lot to everyone who supports the Healthy Game Contest: @dobartim @tatjanastan @steemcurator01 and anyone else.
Stay tuned @healthrepublic account.