E ufficiale Bitcoin è valuta legale in El Salvador!!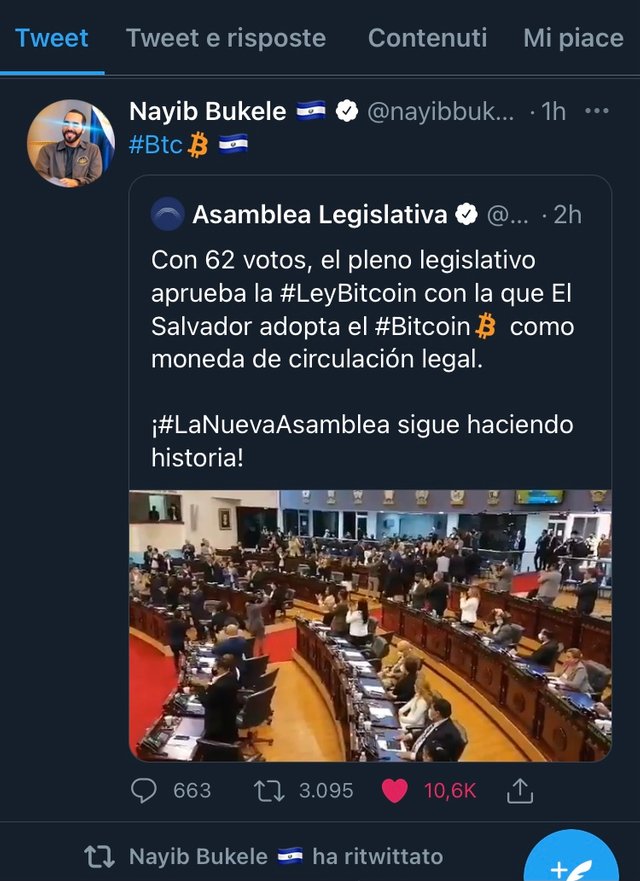 https://twitter.com/nayibbukele
E' ufficiale con 62 voti la Plenaria legislativa approva la Ley Bitcoin con la quale El Salvator adotta come moneta legale Bitcoin e questa è una notizia che fà la storia secondo me.
Tra l'altro il presidente Bukele domani sarò ospite alla CNBC per discutere di questa cosa,Chissà magari che sia solo l'inizio per legalizzare altre monete ad esempio Steem!
Tra l'altro il presidente ha anche ricordato quanto a livello naturalistico sia bello El Salvador e ha ricordato che non esiste né una tassa sulla casa, né una tassa sul capital gain nei precedenti twitter.
Ma la domanda che mi pongo è cosa ne penseranno gli Stati Uniti dato che in El Salvador fino ad oggi la moneta legale che veniva utilizzata è il dollaro americano??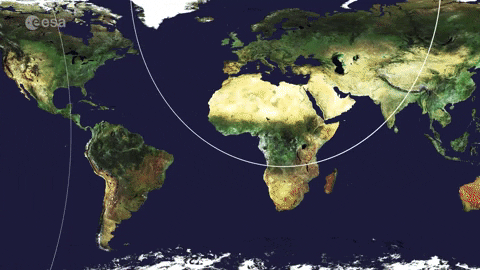 It is official with 62 votes the Legislative Plenary approves the Ley Bitcoin with which El Salvator adopts Bitcoin as legal currency and this is news that makes history in my opinion.
Among other things, President Bukele tomorrow I will be a guest on CNBC to discuss this, who knows maybe this is just the beginning to legalize other coins such as Steem!
Among other things, the president also recalled how beautiful El Salvador is from a naturalistic point of view and recalled that there is neither a house tax nor a capital gain tax in previous tweets.
But the question I ask myself is what will the United States think of it given that in El Salvador up to now the fiat currency that was used is the US dollar ??