1000 MILIARDI.. di ALBERI e regaliamo altri 50 anni al PIANETA! / 1 TRILLION... of TREES and give another 50 years to the PLANET! [ITA/ENG]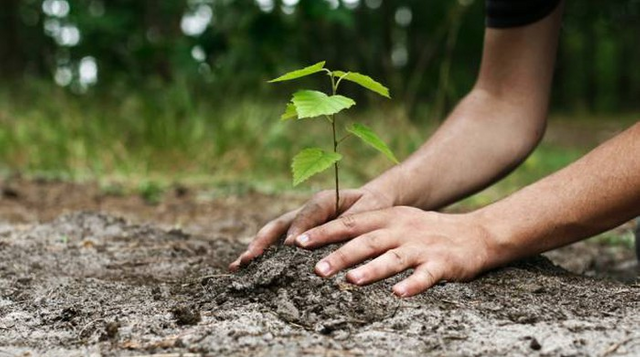 Source
Di riscaldamento globale non se ne parla mai abbastanza e quando se ne parla sembra qualcosa che accadrà in un futuro lontano.
Invece no!
C'è il Climateclock a farci tenere i piedi ben saldati a terra. Piazzato su uno dei grattacieli di New York per essere visto da tutti, è un orologio climatico che fa il conto alla rovescia del tempo che manca all'umanità prima di raggiungere un'emergenza climatica irreversibile.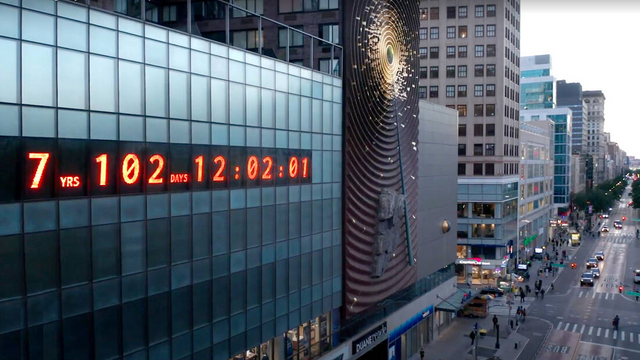 Source
E' il vero punto di non ritorno.
Purtroppo nonostante ci sia stata una sensibilizzazione maggiore su questo tema direi sempre più scottante, visto l'aumento delle temperature, invece di diminuire le emissioni di C02 negli ultimi venti anni sono quasi raddoppiate.
Altro che accordo di Parigi, o COP26, la conferenza delle Nazioni Unite sui cambiamenti climatici del 2021, si fanno tante chiacchiere e tante proroghe a tanti paesi che ancora non hanno attuato un piano di investimenti sostenibili.
Allora come uscirne?
Secondo Stefano Mancuso, Scienziato di prestigio mondiale, professore all'Università di Firenze, dirige il Laboratorio Internazionale di Neurobiologia Vegetale (LINV):
Al pianeta, oggi, servono mille miliardi di alberi, potremmo riportare indietro l'anidride carbonica non a livello preindustriale ma comunque ridurre di due terzi il disavanzo.
Se ogni paese in base al numero dei suoi abitanti piantasse la sua quota di alberi potremmo regalare al nostro Pianeta e a tutte le specie viventi che lo popolano - quindi anche noi esseri umani -, circa 40-50 anni di vita in più.
Vi sembra poco?
In altri 50 anni avremo la possibilità di fare nuove scoperte tecnologiche e magari di trovare il modo di salvare realmente il Pianeta.
E come prosegue Mancuso:
È illusorio pensare alla transizione ecologica come a una opportunità economica.
Finché non saremo pronti a pagare – non a guadagnare – per rimediare ai danni che abbiamo prodotto, la CO2, che non si occupa di economia, continuerà a crescere".
Se proprio non riusciamo ad accelerare la trasformazione del nostro sistema produttivo per un'economia sostenibile e circolare, almeno proviamo a sottrarre l'anidride carbonica presente attraverso l'aiuto delle piante.
Grazie per aver letto il mio post.
Intervento a Plant Revolution a Modena. Evento live ascoltabile QUI
- ENG -
Global Warming is never talked about enough and when it is talked about it seems like something that will happen in the distant future.
But it's not!
There's the Climateclock to keep our feet firmly on the ground. Placed on one of New York's skyscrapers for all to see, it's a climate clock that counts down the time until humanity reaches an irreversible climate emergency.
irreversible climate emergency.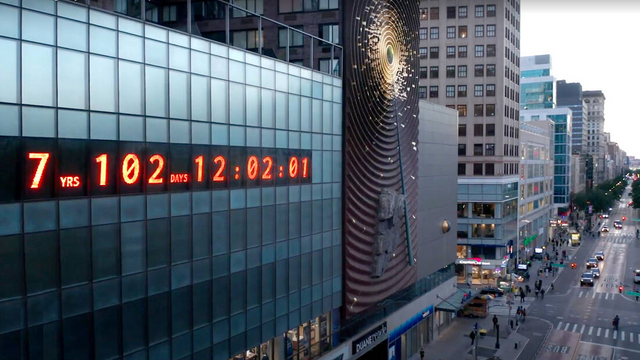 Source
It is the real point of no return.
Unfortunately, despite the fact that there has been a greater awareness of this issue, I would say increasingly hot - given the rising temperatures - instead of decreasing C02 emissions in the last twenty years have almost doubled.
But what Paris Agreement, or COP26 - the 2021 United Nations Climate Change Conference - there is so much talk and so many extensions given to many countries that have not yet implemented a sustainable investment plan.
So how do we get out of this?
According to Stefano Mancuso, Scientist of worldwide prestige, professor at the University of Florence, he who directs the International Laboratory of Plant Neurobiology (LINV):
The planet, today, needs a trillion trees; we could bring back carbon dioxide not to pre-industrial levels but still reduce the deficit by two-thirds.
If each country, based on the number of its inhabitants, planted its part of the trees, we could give our planet and all the living species that populate it - including us humans - about 40-50 more years of life.
Does that seem small?
In another 50 years we will have the possibility to make new technological discoveries and maybe find a way to really save the Planet.
And as Mancuso continues:
It is illusory to think of the ecological transition as an economic opportunity.
Until we are ready to pay - not earn - to repair the damage we have produced, CO2, which is not concerned with economics, will continue to grow.
If we really can't accelerate the transformation of our production system to a sustainable, circular economy, let's at least try to subtract the carbon dioxide present through the help of plants.
Thanks for reading my post.


Quality Comments deserve to be Rewarded. Read more.
I'm part of ITALYGAME Team
together with:
@girolamomarotta, @sardrt, @mad-runner, @ilnegro, @famigliacurione