Spotlight on Huobi Challenge: Sign Up, Account Security, Verification, 10$ Welcome Bonus [ENG-ITA]
[ENG]
Hello everyone!
Today I want to participate in the Spotlight on Huobi Challenge with 7th Anniversary Celebration Rewards launched by @steemitblog.
I'm new to Huobi so I thought it might be useful to bring you with me and show you all the various steps that need to be taken to register an account.
It's very convenient to do it now, because there is the possibility to earn up a Welcome Bonus to $170!!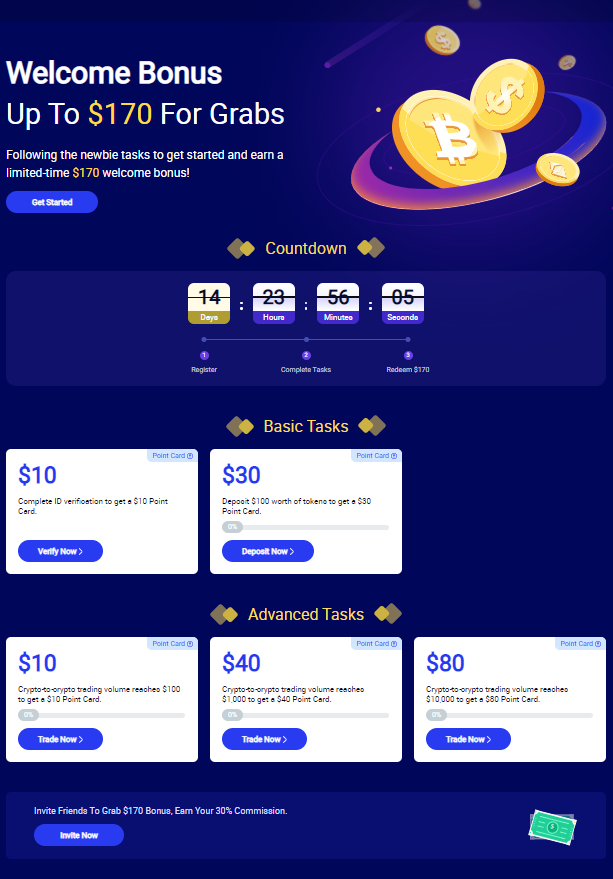 As you can see in this image, from the moment you register, you have 15 days to complete the tasks necessary to get the bonus.
The tasks are divided into basic and advanced. In this post, I'll tell you what you need to do to complete the first one and get a $ 10 welcome bonus.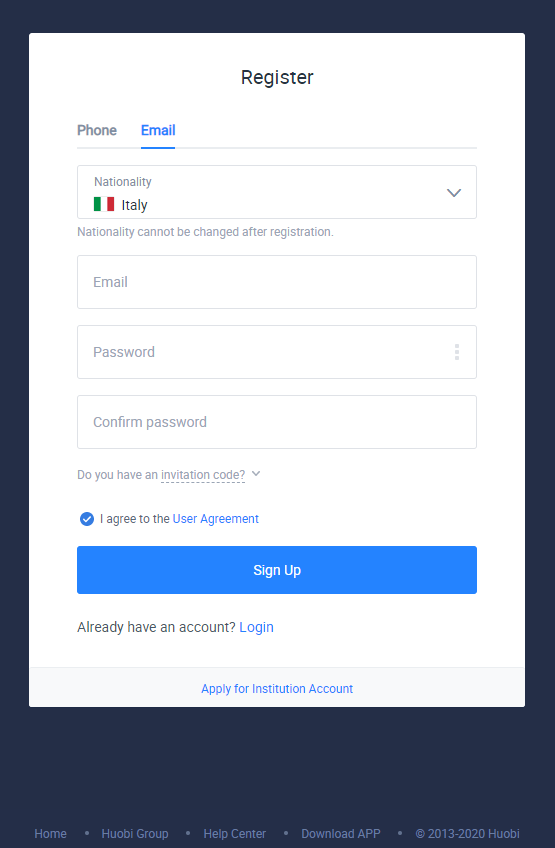 First, we register. It's very simple...just enter your nationality, an e-mail address, a password and then confirm it.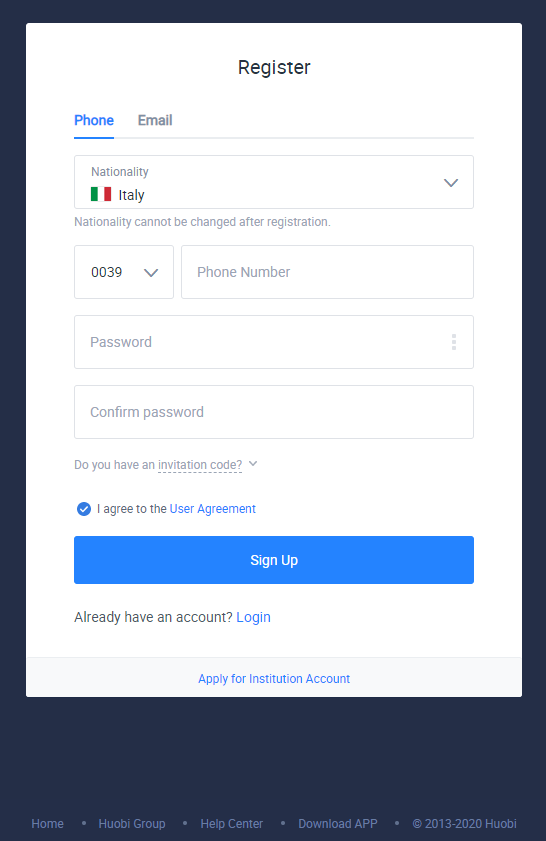 You can also do this with your mobile phone number, the procedure is practically the same.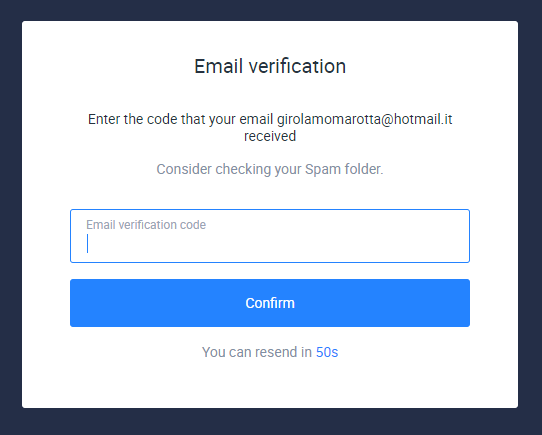 I chose to do it via e-mail and therefore I received a confirmation code on my e-mail box that must be entered in this line.
---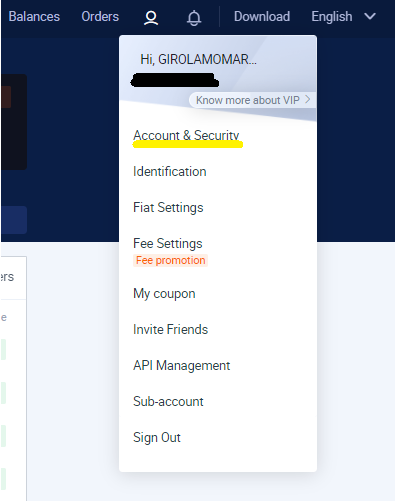 At this point, the account has been created. In general, I always recommend that you that you keep your account safe and not subject to being exposed to threats. To do this, just go to the drop-down menu you find under the profile symbol and click on Account & Security.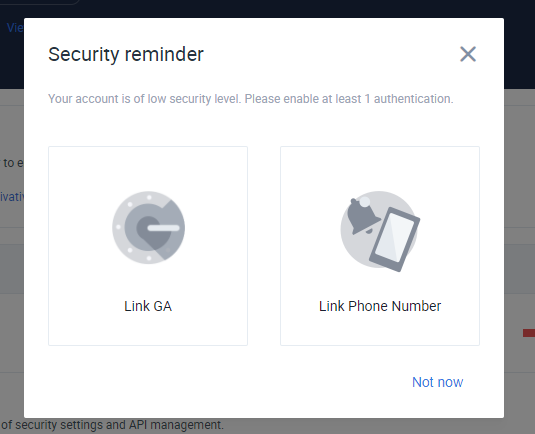 Here you can go from having a single authentication to even 3!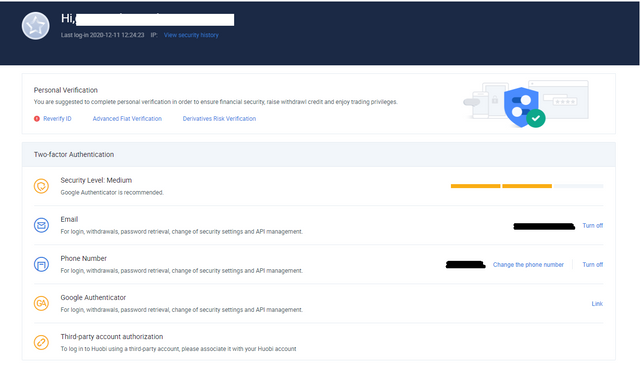 I had chosen the e-mail during registration and also added my phone number and I switched to double authentication.
If you want, you can also activate a third one, that with Google Authenticator.
---
Another important and absolutely necessary step to obtain the bonus is to verify your identity.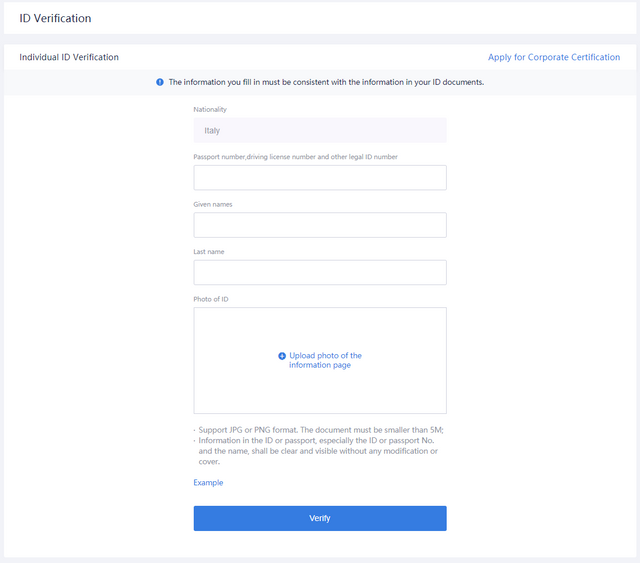 Again from the drop-down menu I showed you before, this time select Identification and you will find this screen in front of you 👆
Enter the number of your identity card, driving license or passport, and your name and surname.
Then upload an image of the document you have chosen. You cannot load more than one, so in the case of a double-sided document, it must be placed on a single page.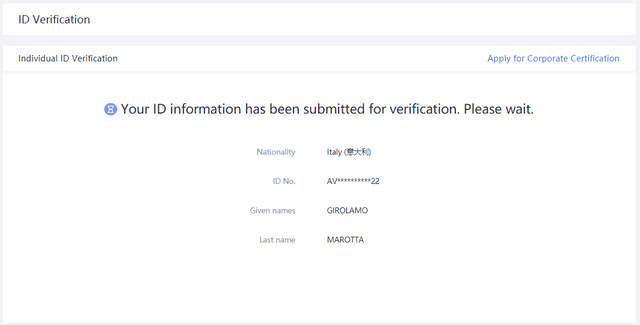 After you have entered everything and clicked on Verify, this confirmation message will appear 👆 and you will have to wait for the verification of your data to be completed.
I had entered my identity card but the verification was not successful. It's probably not a recognized document, but I can't tell you for sure.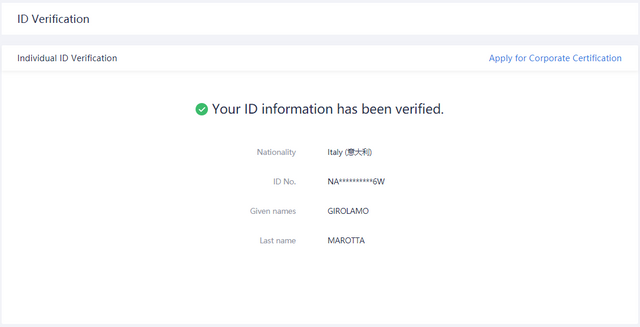 In any case, I tried again with my driving license and this time the operation was successful! 👆
---
We are now ready to go get the $10 bonus.
To get it, go to https://www.huobi.com/en-us/topic/welcome-bonus/ and click on redeem.
Indeed, I didn't know that I should have made the claim and therefore I could not understand why the bonus had not yet been credited to my account despite the verification completed.
So I contacted live chat support and in a very short time an operator solved the problem.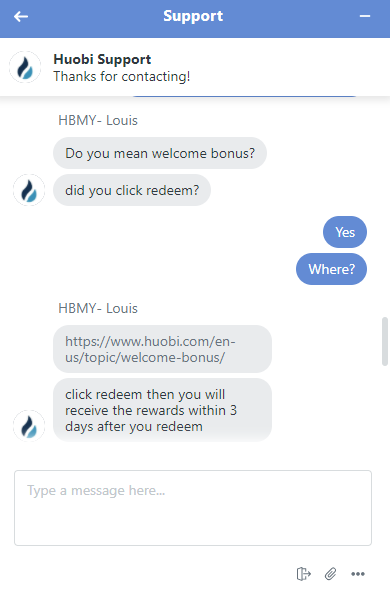 Really very efficient 💪
---
This is the screenshot I took right after claiming the bonus. 👇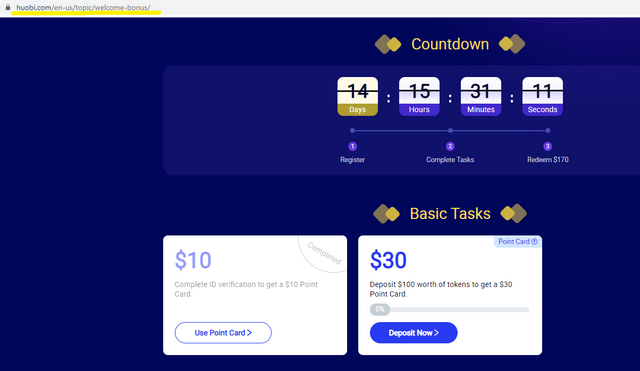 Now from the Balances menu you can go to My Point Cards and you will find the balance.
Point cards are trading fees worth 1 dollar (in truth 1 USDT, which is equivalent to 1 dollar). They can be used to pay transaction fees.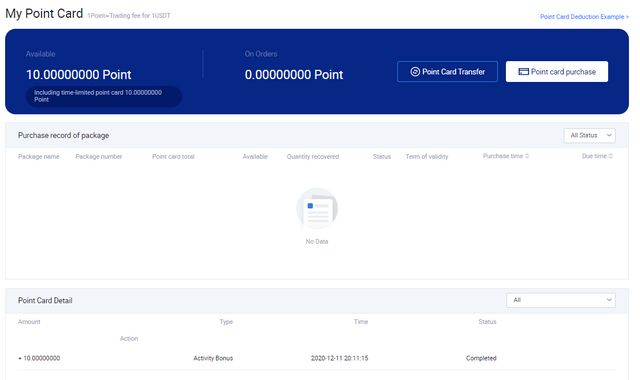 ---
Ok, the first step has been completed.
In the next few days, I will try to go on with the tasks and in that case I will write a post again to show you the various steps to achieve.
I hope this post was helpful and thanks again to @steemitblog and @HuobiGlobal for this great initiative!
---
Thanks to all of you for reading my article.
See you soon!
GM
---
This post is set on 100% Power Up
Cc:-
@steemitblog
@steemcurator01
@steemcurator02
---
All the screenshots are taken from my personal Huobi account.
[ITA]
Ciao a tutti!
Oggi voglio partecipare alla Spotlight on Huobi Challenge with 7th Anniversary Celebration Rewards lanciata da @steemitblog.
Sono nuovo su Huobi e quindi ho pensato che potesse essere utile portarvi con me e mostrarvi tutti i vari passaggi che vanno eseguiti per registrare un account.
E' molto conveniente farlo adesso, perché c'è la possibilità di guadagnare fino a 170$ di welcome bonus!!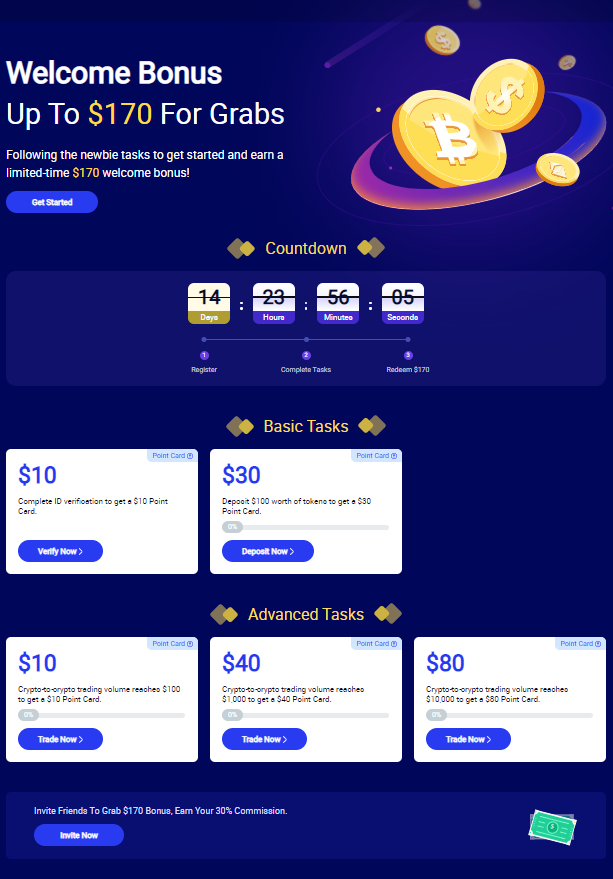 Come potete vedere in questa immagine, dal momento in cui vi registrate, avete 15 giorni a disposizione per completare le tasks necessarie ad ottenere il bonus.
Le tasks si dividono in basic e avanzate. In questo post io vi parlerò di quello che bisogna fare per completare la prima e ottenere un welcome bonus di 10$.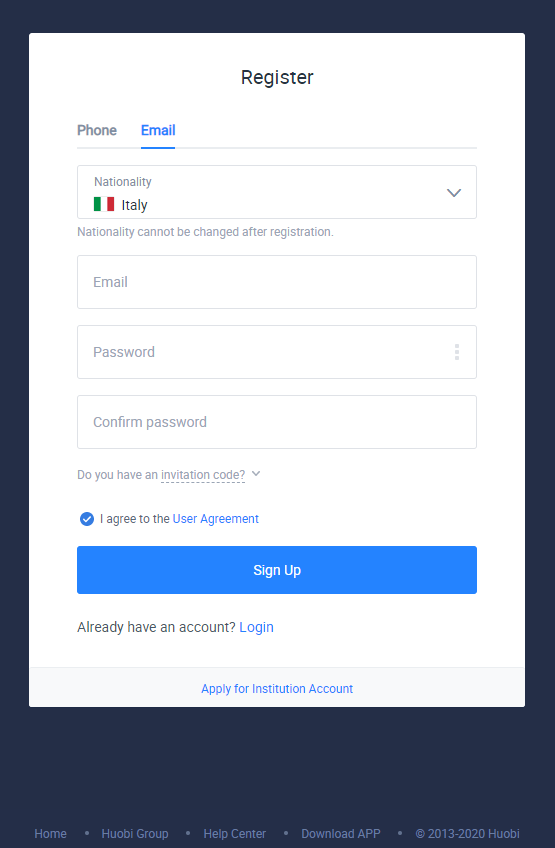 Per prima cosa, ci registriamo. E' molto semplice...basta inserire la propria nazionalità, un indirizzo e-mail, una password e poi la conferma della stessa.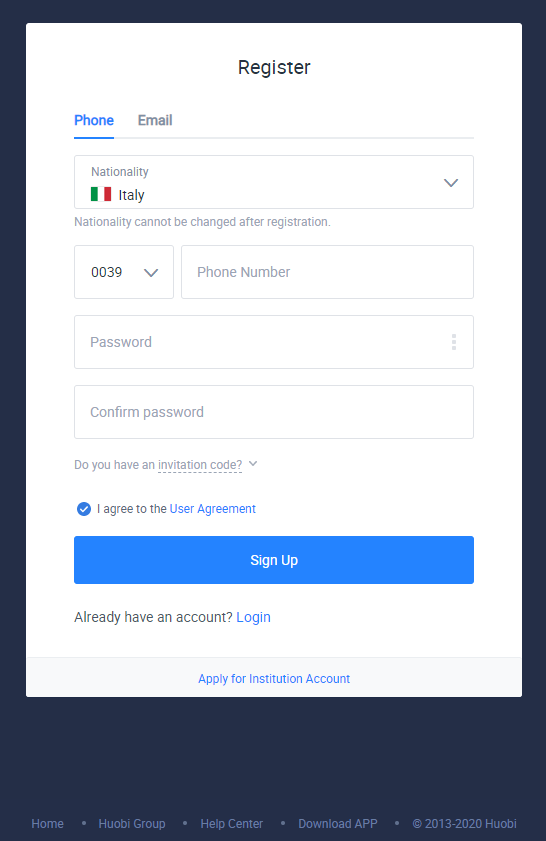 Potete farlo anche con il vostro numero di telefono cellulare, la procedura è praticamente la stessa.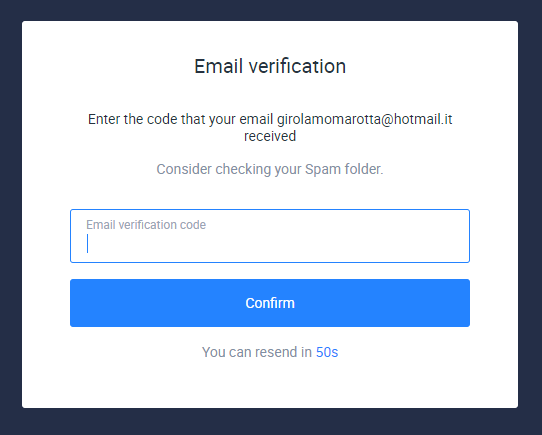 Io ho scelto di farla via e-mail e quindi ho ricevuto sulla mia casella di posta elettronica un codice di conferma che va inserito in questa riga.
---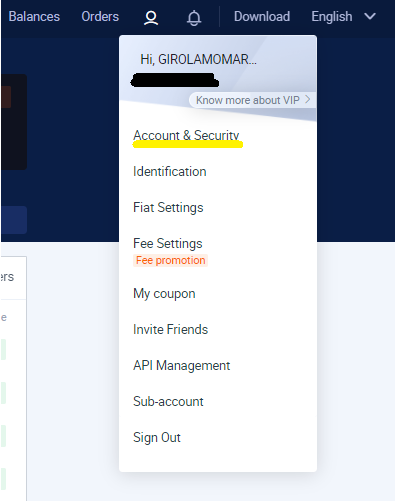 A questo punto, l'account è stato creato. In generale, vi consiglio sempre di assicurarvi che il vostro account sia sicuro e che non sia soggetto ad essere esposto a minacce. Per fare questo, vi basterà andare nel menu a tendina che trovate sotto la sagoma dell'omino e cliccare su Account & Security.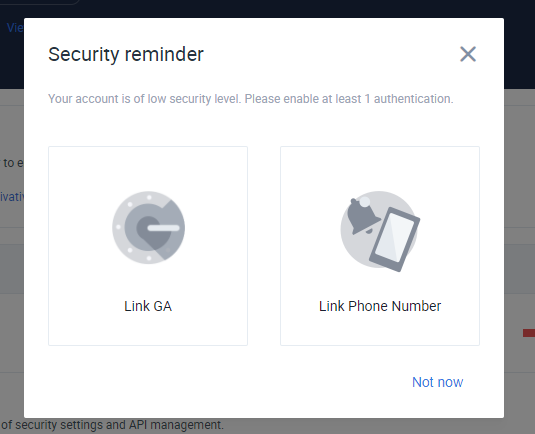 Qui potrete passare dall'avere una singola autenticazione addirittura a 3!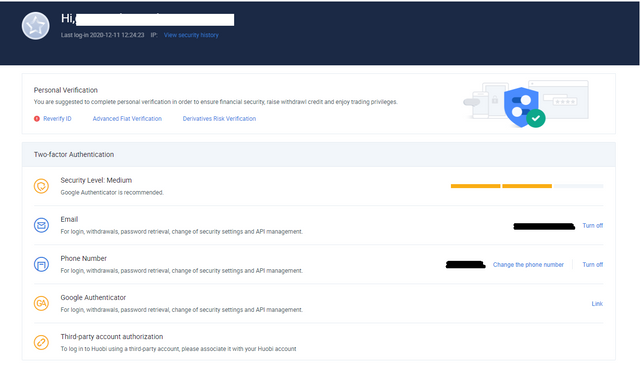 Io che avevo scelto l'e-mail in fase di registrazione, ho aggiunto anche il mio numero di telefono e sono passato alla doppia autenticazione.
Se volete, potete attivarne anche una terza, quella con Google Authenticator.
---
Altro passaggio importante e assolutamente necessario per ottenere il bonus è quello della verifica della propria identità.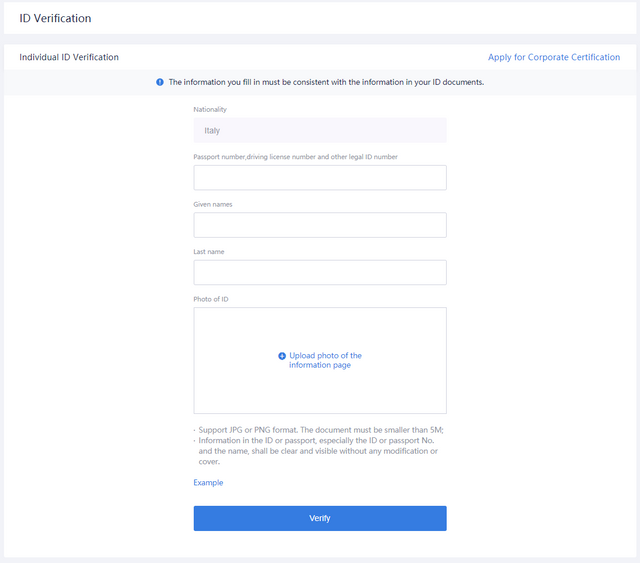 Sempre dal menu a tendina che vi ho mostrato prima, selezionate questa volta Identification e vi troverete davanti questa schermata 👆
Inserite il numero della vostra carta d'identità, patente di guida o passaporto, e il vostro nome e cognome.
Poi caricate un'immagine del documento che avete scelto. Non si può caricarne più di una, quindi in casa di documento fronte/retro, andrà messo su un'unica pagina.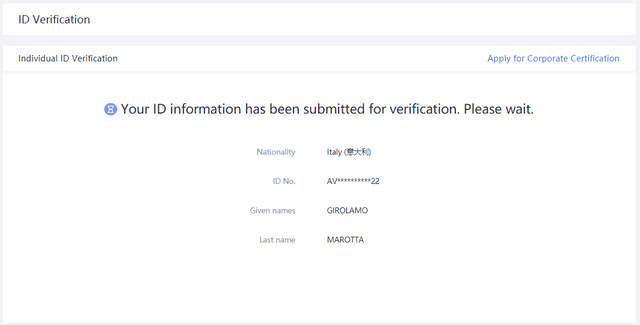 Dopo che avrete inserito tutto e cliccato su Verify, vi comparirà questo messaggio di conferma 👆 e dovrete aspettare perché la verifica dei vostri dati venga completata.
Io avevo inserito la mia carta d'identità ma la verifica non è andata a buon fine. Probabilmente non è un documento riconosciuto, ma non so dirvelo con sicurezza.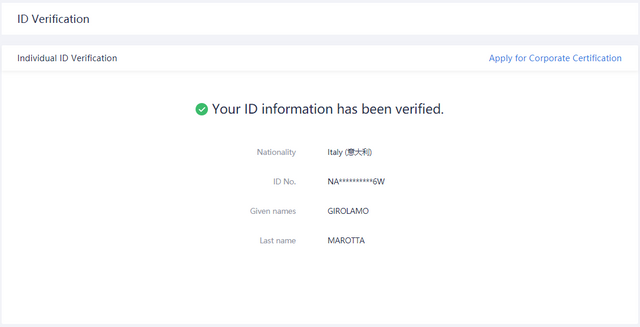 In ogni caso, ho riprovato con la mia patente di guida e questa volta l'operazione è andata a buon fine! 👆
---
Ora siamo pronti per andare a prendere il bonus da 10 $.
Per ottenerlo, bisogna andare su https://www.huobi.com/en-us/topic/welcome-bonus/ e cliccare su redeem.
In realtà non sapevo che avrei dovuto fare il claim e quindi non riuscivo a capire come mai il bonus non fosse ancora stato accreditato sul mio conto nonostante la verifica completata.
Così ho contattato il supporto in live chat e in pochissimo tempo un operatore mi ha risolto il problema.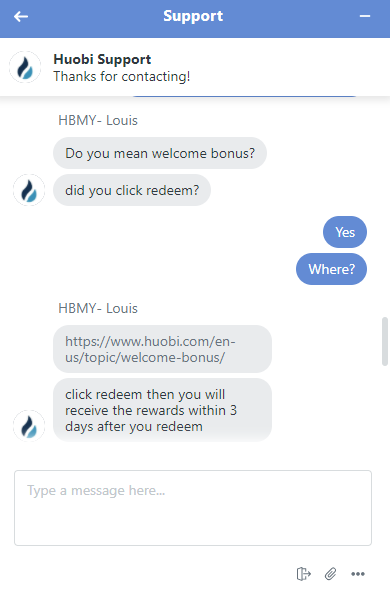 Davvero molto efficienti 💪
---
Questo è lo screenshot che ho fatto subito dopo aver ritirato il bonus. 👇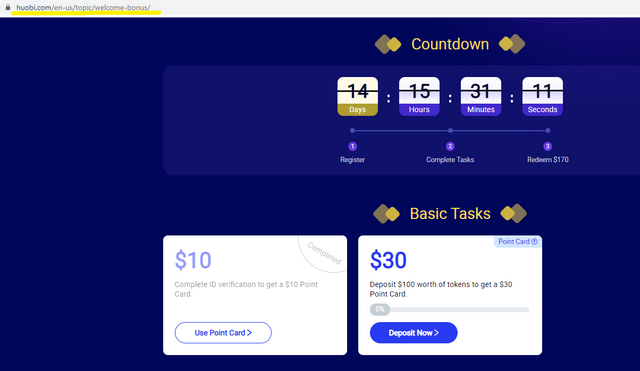 Ora dal menu Balances potete andare in My Point Cards e troverete il saldo.
Le point cards sono trading fees dal valore di 1 dollaro (in realtà, di 1 USDT, che equivale a 1 dollaro). Possono essere usate per pagare le commissioni sulle transazioni.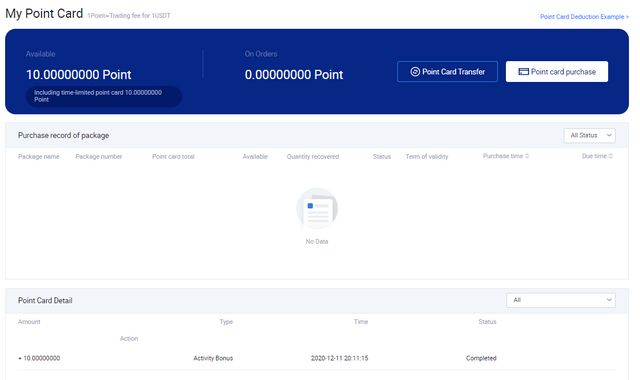 ---
Ok, il primo step è stato completato.
Nei prossimi giorni, proverò ad andare avanti con le tasks e in quel caso scriverò ancora un post per mostrarvi i vari passaggi da effettuare.
Spero che questo post sia stato utile e grazie ancora a @steemitblog e a @HuobiGlobal per questa fantastica iniziativa!
---
Grazie a tutti voi per aver letto il mio post.
A presto!
GM
---
Tutti gli screenshot sono presi dal mio account personale Huobi.
---