Club 50/50: Money Management Monday - Week 1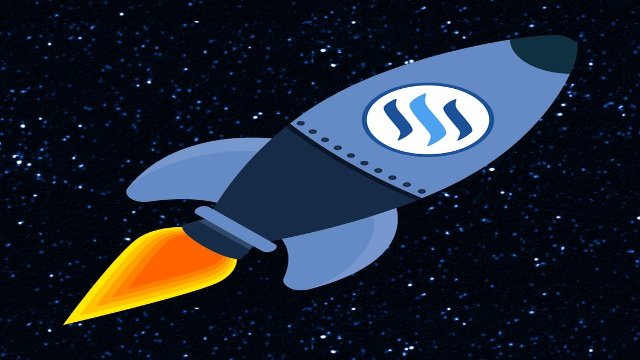 For several months now, Monday has been designated as the day I dedicate to moving my crypto funds around. The most important aspect of the day is Powering Up! The rest is secondary. So I was quite thrilled when last Monday, of all days, the Steemit Team announced a "soft launch" of the Club 50/50 project. And the Italygame Team was particularly happy that we were part of that launch, as our Community has been strongly dedicated to Powering Up through our initiative known as 🚀 200% POWER UP!! 🚀 - WEEK #32 [ENG - ITA], which as you can see is now on it's 32nd week! If you would like to know more about Club 50/50, one of the Steemit Team's latest post will help you get in on the action.
Communities of the Month Support Program - Applications for November
Well, when I heard the news, the first thing I did was to turn off my auto-claims so that I can have all my rewards waiting for me on Monday. I did a small exchange of SBD for STEEM two days ago, as I needed to purchase a new Community Account @chiacchierone for our Chatterbox of the Week initiative. But the rest is waiting to be claimed, exchanged, Powered Up and distributed! Let's begin!

For starters, I have 51.450 STEEM, 11,015.380 Steem Power and $0.313 SBD. But I also have a nice chunk to claim: 14.671 SBD, 40.602 SP and 39.317 TRX!

Now we do a nice exchange from SBD to STEEM!

Nice! 227.935 STEEM! Let's do a 60% Power Up! That'll be 136.761 STEEM!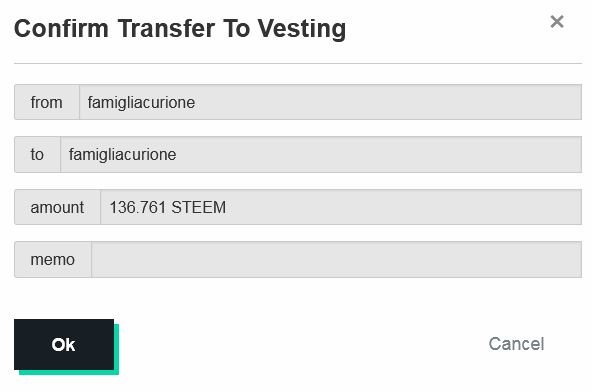 The remaining 91.174 STEEM will be moved into other investments that I have been working on for some time now!
If the Steemit Team takes the time to read this, please know that the Italy Community has been very dedicated to Powering Up for a very long time now. And if there were some indecisive Members, I believe this incredible project will help tip them in the right direction! Thank you as always for the wonderful job you have done to make Steemit a real success story!

I'm part of the ITALYGAME Witness Team
together with: @girolamomarotta, @sardrt, @mikitaly, @ilnegro and @mad-runner