The Serene Beauty of Stowe, Vermont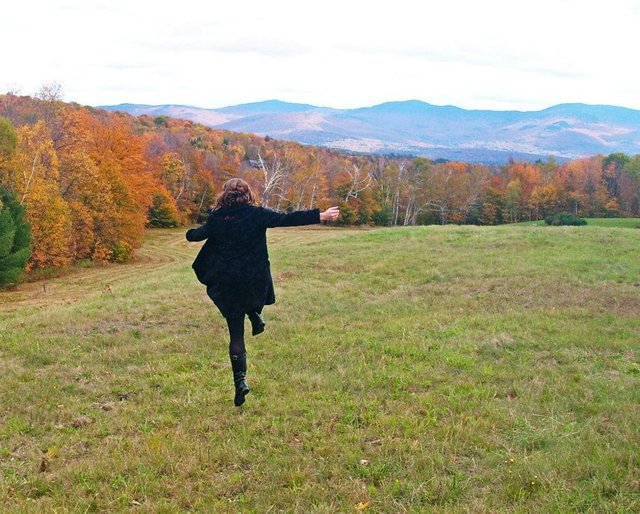 Stowe is a tiny town in the state of Vermont, United States. People call it the "Ski Capital of the East", as it is a very well known ski resort. There are so many things to do for snow lovers, from skiing to ice skating, snowmobiling (yes, it is a thing),... but there is so much more to do and see during the rest of the year.
My favorite time to go to Stowe is actually the fall, just before the first snows start to cover the slopes with their white blanket. The town is as beautiful as any you can find in a state full of pretty towns. The colors of the trees then are absolutely stunning and they rival the fall colors in New Hampshire (a state I know well).
This is a photo of my friend in Stowe, a couple of years ago, before the dark Coronavirus times.