Just a Rainy Winter's Day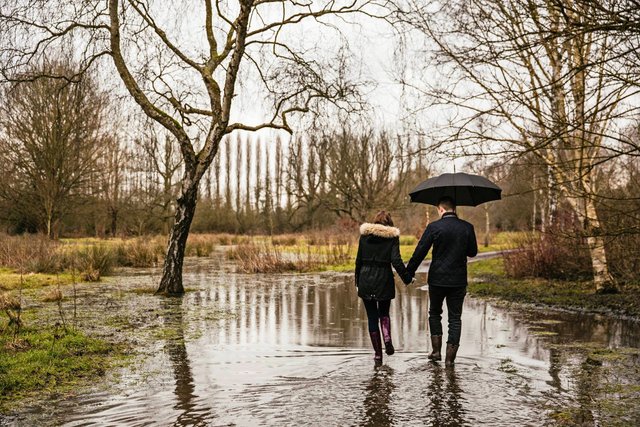 Today is one of those depressing winter days, actually, rather than winter it looks like autumn. It's not too cold but it's grey, dull, and miserable. The kind of day that inspires poems and novels that only the best writers can turn into masterpieces.
For me, it's just another reminder that I haven't traveled (at least not like I used to) in a long time, and I have only been able to get on a plane for practical reasons, namely, to look after my little cousins while their parents are away from home, fighting this horrible C-virus (I can't even say its name today).
The rain made me nostalgic and I dug this photo of a couple taking a romantic walk that I took a few years ago in Manchester, United Kingdom.
Photo taken with my Sony Cyber-shot digital camera.