15km hike in Tervete nature park | LATVIA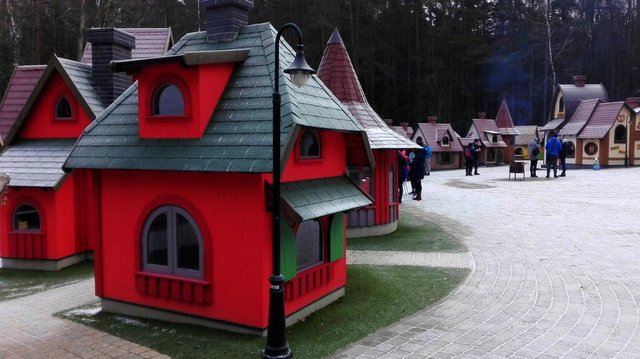 Read "15km hike in Tervete nature park | LATVIA" on TravelFeed.io for the best experience
---
NATURE PARK IN TERVETE
On the last winter day (the 29th of February) my husband and I decided to take part in the anual Winter hike in Latvia. It was planned to take place in the Tervete Park, which covers an area of about 1000 hectares. Extremely fresh air, couple of snowflakes and no breeze at all – it perfectly matched the mood of people who were ready to cover 15, 24 or 32 km distance.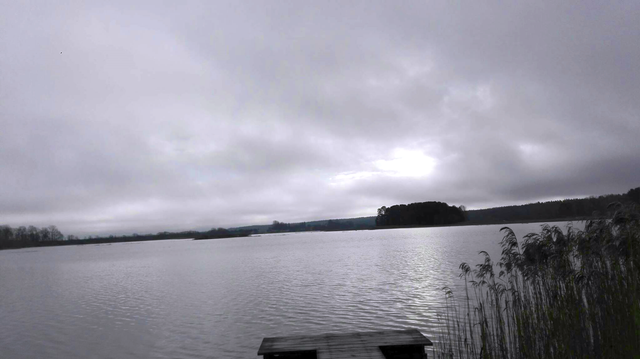 TOWN OF DWARFS!
From time to time my Nordic walking poles proved to be great companions as my spine is not as it used to be. When I got tired of using them for their intended purpose, I decided to carry them under my armpit. However, these are just insignificant details. Far more important is the beauty of the Tervete park and its surroundings. This place is especially suitable for families with children: the the most amazing thing about this park was and still is the so-called Town of Dwarfs.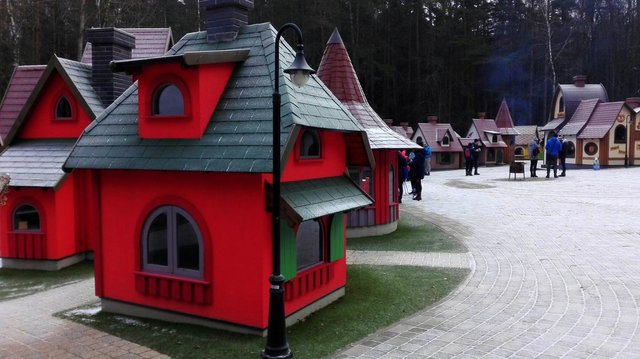 FAIRY TALE BUILDINGS!
All things in Tervete dwarf forest are dwarf-sized. All these fairy tale buildings like wooden cottages, mills, sawmills and other structures are designed to be used by children. Parents, even if they are willing to help their kids that are inside, can do little to do it – they simply won't fit through the door.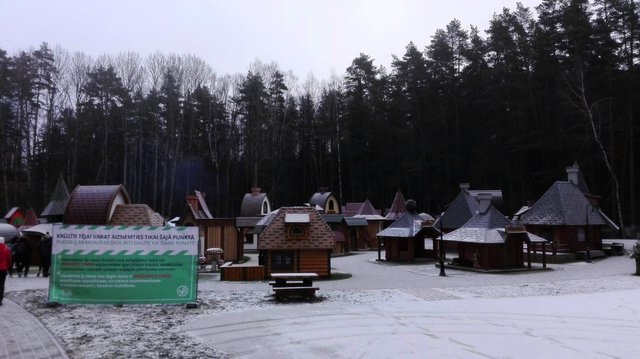 FAIRY TALE FOREST!
After a short visit to the Dwarf town, we reached the Fairy tale Forest, where the fairy tale characters of the famous Latvian writer Anna Brigadere "live". The king and the courtiers – the guardians of the forest, the beasts and other characters take care of the order and peace in the forest. Everything is made of wood.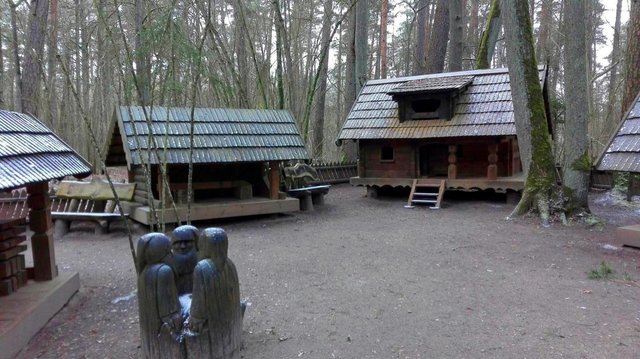 TERVETE MUSEUM!
The author of these fairy tales used to spend her summers in her own house in the territory of the Tervete park. Her house is now converted into a museum. Many of her books have been inspired by this forest. Some of them are carefully displayed on the shelves of the museum. Everything in this cottage still is as it used to be when the writer was still alive: an old desk and loads of sheets of paper with her thoughts written on them.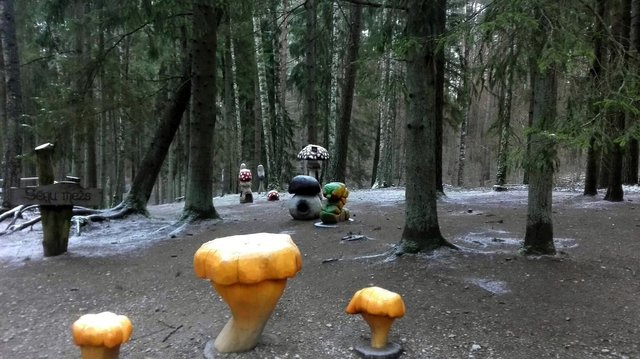 I CONTINUED TRAVELING FURTHER...
I continued traveling further. Just like all other hikers, I passed the busiest area of the park, which has many tracks covered with obstacles. Younger climbers were accompanied by their parents, and older ones were climbing, crawling, skating and jumping independently. All that fun can be observed from the recreation area with tables and benches built for friends and relatives not wishing to do any climbing themselves.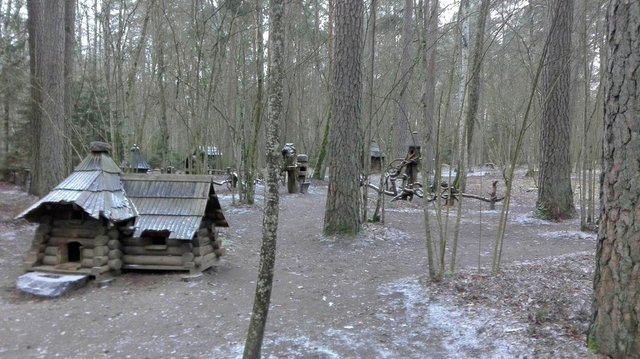 YOU COULD ALSO RENT A BICYCLE!
If you decide to visit the Tervete Park knowing that all day hiking in the woods might be too much and physically too difficult, there is an opportunity to rent bicycles. Families can even rent a carriage that will fit all their children. They may even lay down at the end of a long day. The funny thing is, the carriage is drawn by parents or grandparents and this way they have a chance to reach the car without unnecessary ear-ache as kids just stay calm.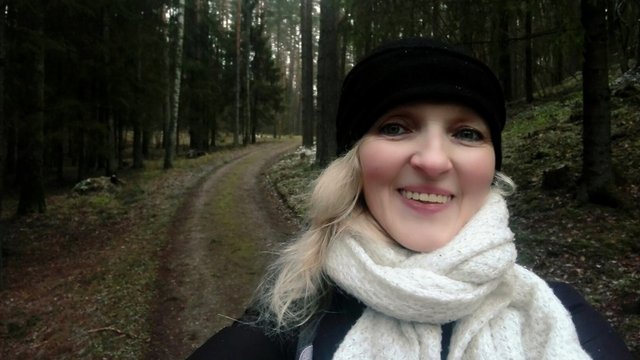 FAMILY-FRIENDLY PARK IN LATVIA
However, if parents want to get their feet relaxed, you can always take the train to the park. It goes regularly. This train can be taken as a taxi. Those who like to entertain themselves taking their time, they can take a swim in the Swan Lake or rent water bikes.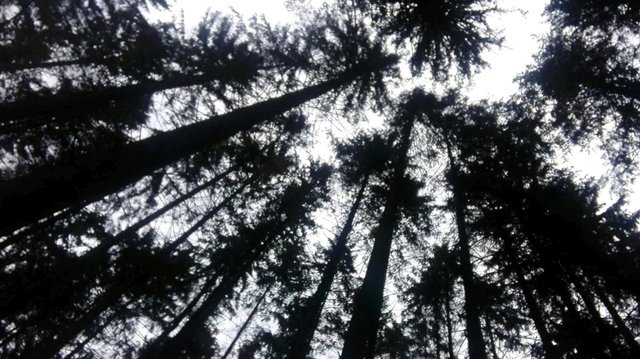 ALL GOOD THINGS COME TO AN END!
I couldn't even believe how quickly I did those 15 km. As I got closer to the finish line, I noticed that air was not filled with oxygen as much as it was in the forest. The birds' voices reminded me of all the adventures I experienced during the long day. The sun was shining. I thought to myself cheerfully: "I went out in winter, came back in spring." As I mentioned before, the Tervete hike started at the 29th of February...
Yours Sincerely,
Violleta!
---
View this post on TravelFeed for the best experience.