Is Helsinki public transport the best way to get around Helsinki?
Read this post on TravelFeed.io for the best experience
---
Helsinki is the capital and most populous city of Finland. It is renowned for its beautiful architecture, vibrant culture, and excellent public transportation system. The city's public transportation system consists of trams, buses, metro, and ferry lines, making it easy and convenient to get around the city. In this article, we'll explore the advantages of using public transportation to get around this beautiful and in my opinion one of the weirdest city's in Europe.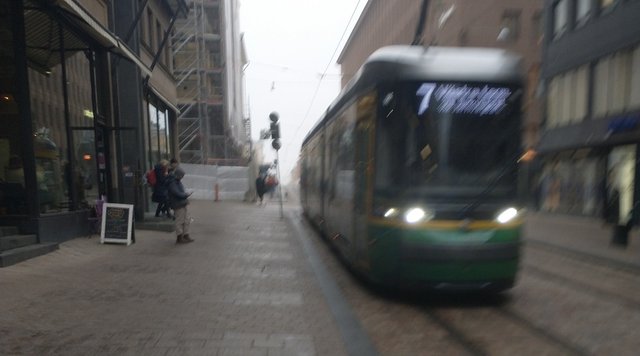 Number 7 tram in Helsinki
Exploring Helsinki's Public Transportation Network: A Look at What Makes It the Best Way to Get Around the City
Ah, Helsinki - the land of endless drinking opportunities and endless public transportation options. From the buses to the trams and even the ferries, Helsinki's public transportation network is one of the best ways to get around this amazing city.
But what makes it so great?
Let's take a closer look! For starters, Helsinki's public transportation network is efficient, reliable, and affordable. Bus and tram services run all day as well as at night, allowing riders to get wherever they need to go without any hassle.
Plus, the ticket prices are very reasonable, making it a cost-effective way to explore the city. But perhaps the best part of Helsinki's public transportation network is its convenience. With so many stops around the city, there's always a bus or tram nearby to take you wherever you need to go.
Eco travel
With the city's bike-sharing program, you can hop on a bike and explore the city on two wheels. Not to mention, that using a bike on the public riding path network is also incredibly eco-friendly. Also the buses and trams all run on clean energy, helping to reduce the city's carbon footprint and keep the air clean.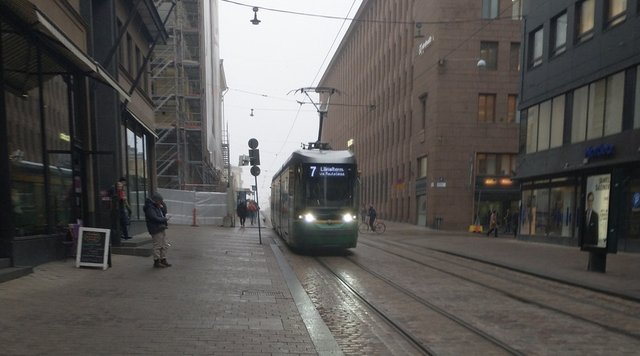 Number 7 tram travelling through Helsinki
So, what makes Helsinki's public transportation network the best way to get around the city?
Just look at the facts - it's efficient, reliable, affordable, convenient, and eco-friendly. It's no wonder why so many people choose it as their preferred method of getting around!
Final words about Helsinki public transport
I love using Helsinki public transport. It is an efficient and effective way of getting around the city. It is reliable, convenient and cost-effective, and offers a variety of options for different types of travellers.
Although there are other ways to get around Helsinki, such as taxis and car rental services, Helsinki public transport is the best option for visitors who wish to explore the city without having to worry about navigation or parking fees.
---
View this post on TravelFeed for the best experience.