Travel Exploring Geneva – Part One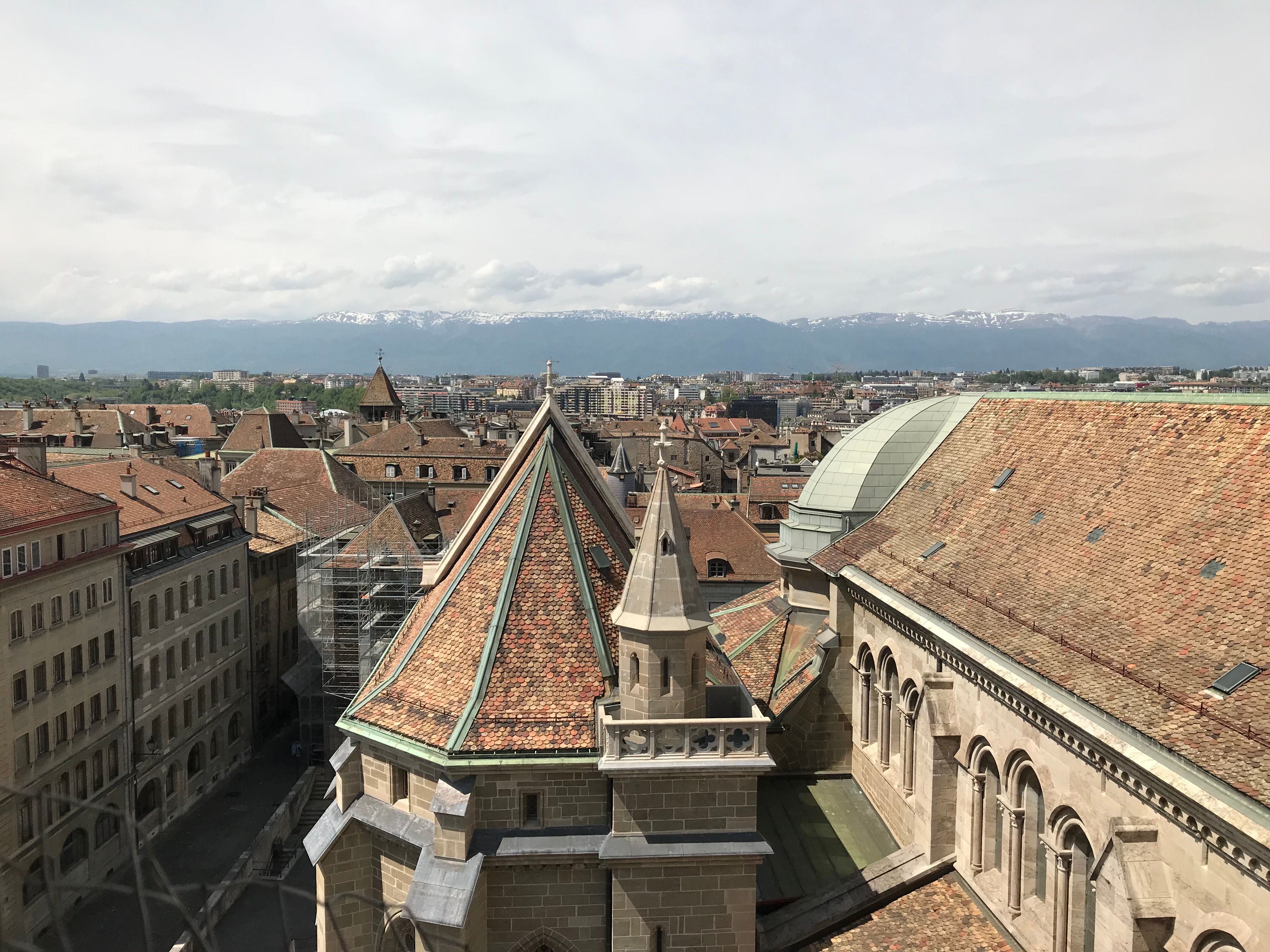 Myself and @bingbabe do like to have our city breaks on the cheap, maybe once or twice a year. We recently returned from Geneva, Switzerland having found this a very cheap city to book accommodation and flights. What we didn't realise was the actual cost of things when we arrived.
Switzerland is expensive, really expensive. Things literally cost two to three times more than in the United Kingdom. Still the flights were at a good time to maximise our stay, the hotel was central and we figured it would not be too cold. All things that need to be considered. Public transport is also free for tourists!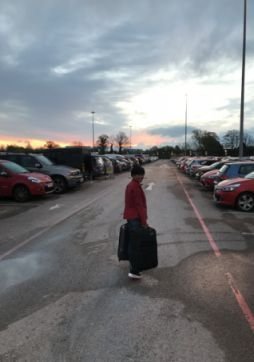 It was an early start, our flight being at 7am which means we had to rise around 4am. Good and bad, as we didn't get much sleep, but being a relatively short flight means we arrive by noon and so have the afternoon for exploration.
We collected our FREE train tickets from the airport that are good for 80 minutes, plenty of time to travel to the city hub of Cornavin station. Arriving at the hotel we were given more tickets. Buses, Trains, even ferries are free for the entire duration!
After checking into the room, we headed out to Lake Geneva intent on covering most of the sights in the 2 days we had. Being April, the trees were just starting to bud and some of them looked a little strange to me. On checking, these trees are quite common in Geneva and are called Platanus, planes, or plane trees.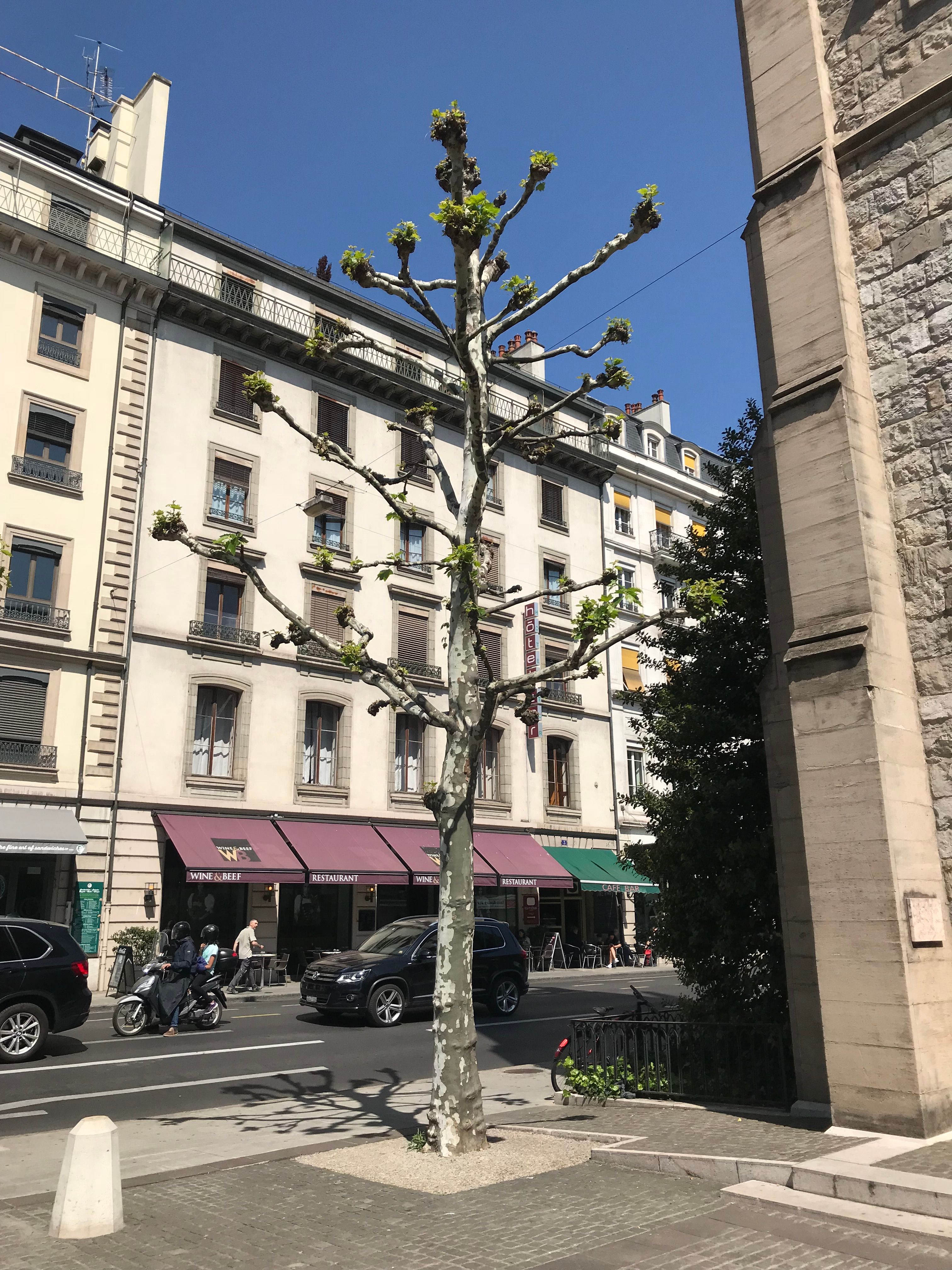 On reaching Lake Geneva, we walked across the road bridge into what is called, 'Old Town'. It was a lovely day and quite the contrast to what we had left behind in England, and the people were all out enjoying the sunshine.
Heading south we passed the 'L'Horloge Fleurie', which is an iconic outdoor flower clock and reached the first place of interest, 'St Pierre Cathedral' which is a 12th century building. Inside was quite standard fare, I have to confess I'm not religious but can appreciate these old buildings.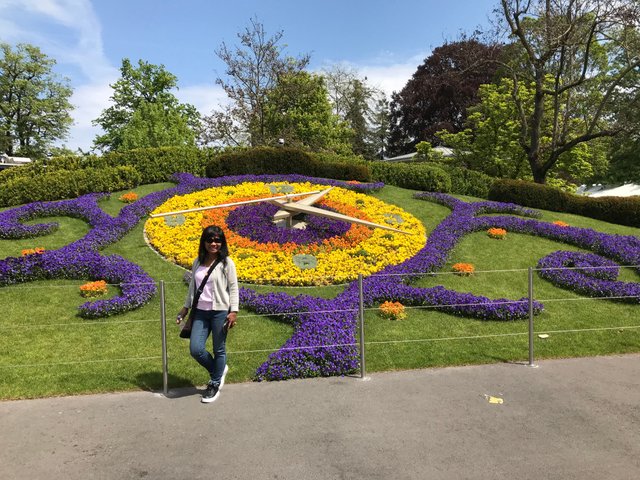 What got my interest was the option to climb the towers. 12th century and creepy towers? That's a bit better! So we payed 9CHF for the both of us and started climbing a near vertical ridiculously narrow stairway. At times there was a Go/No Go electronic sign as there was simply no space for people to come down while you were climbing up.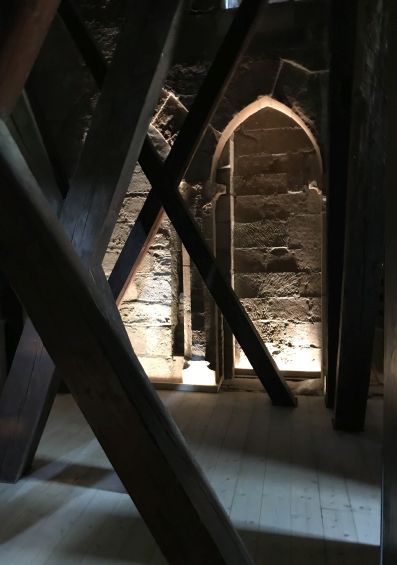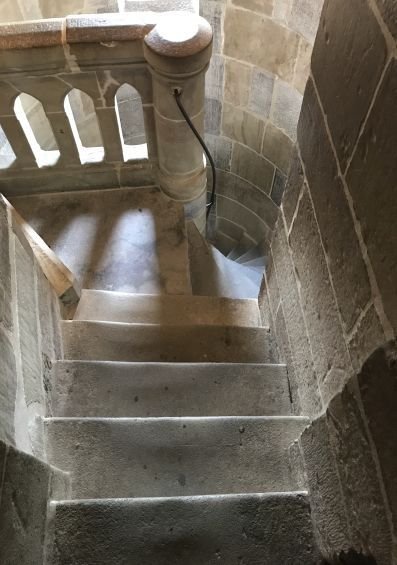 @bingbabe gets a little nauseated with these claustrophobic environments, but I took it in my stride; she was to get even with me later. Inside was quite creepy too, I took this shot simply because the wood and light effects looked eerie.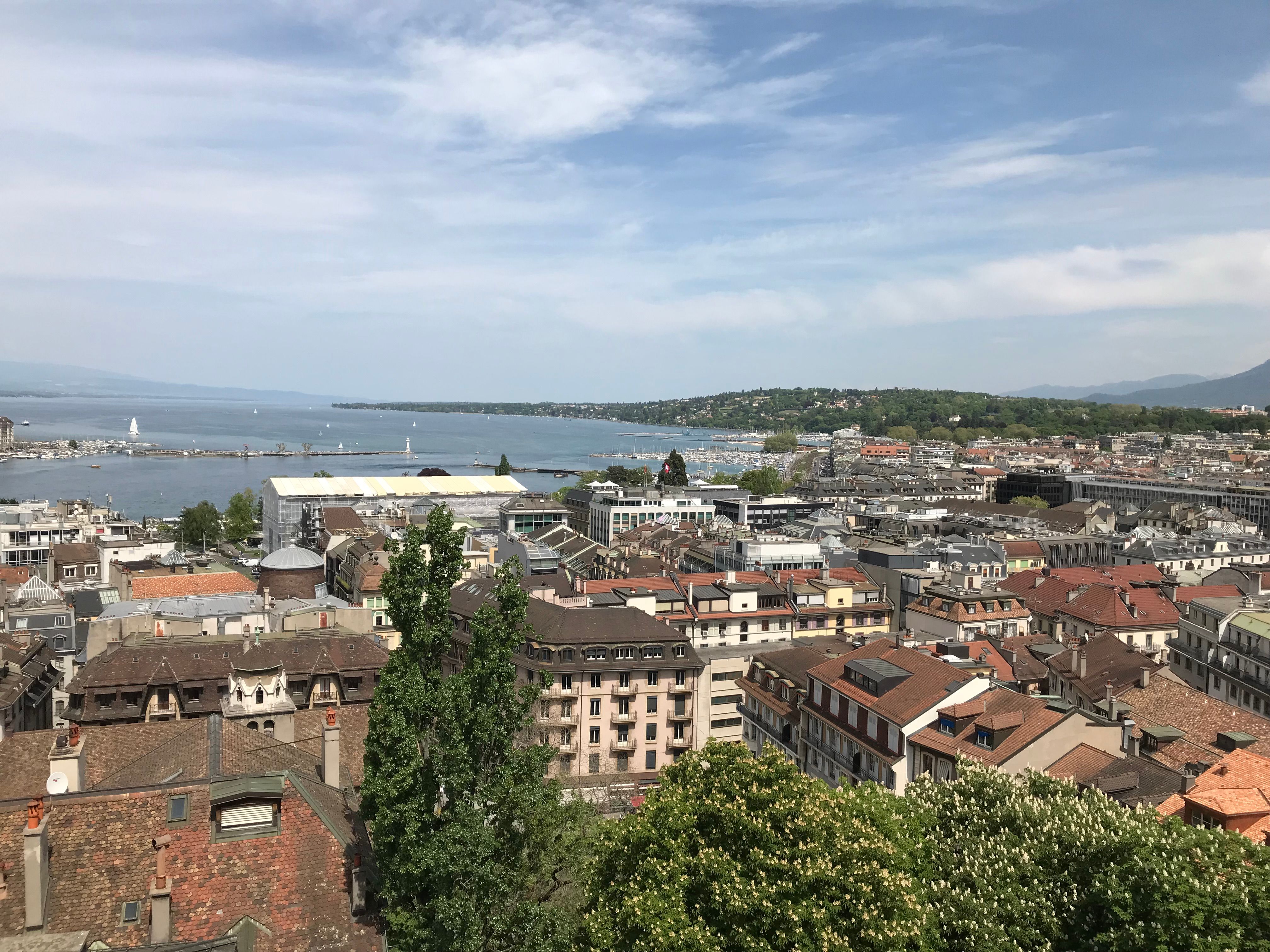 The views from the top were quite stunning, and right next to us was this strange gothic green tower, more like something from Gotham City.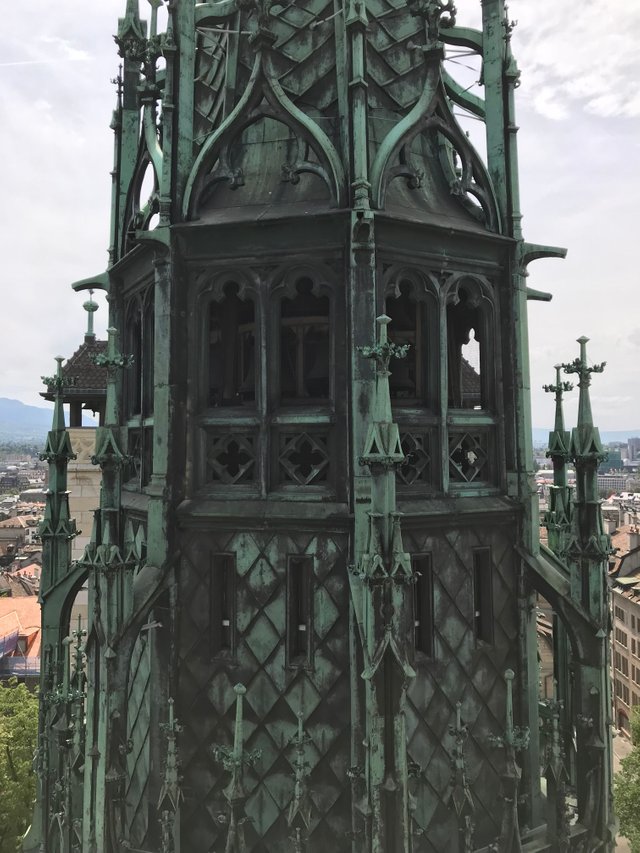 Next stop was the 'Jet d'Eau' or Geneva Water Fountain. This is an iconic fountain, lit up at night, and pumps half a cubic meter of water per second 140m into the air. It was not switched on when we first entered the Old Town, I guess they turn it on in the late afternoon. On the way we passed The Russian Orthodox Church, it was small inside and there was strictly no photography so I had to make do with this outside shot.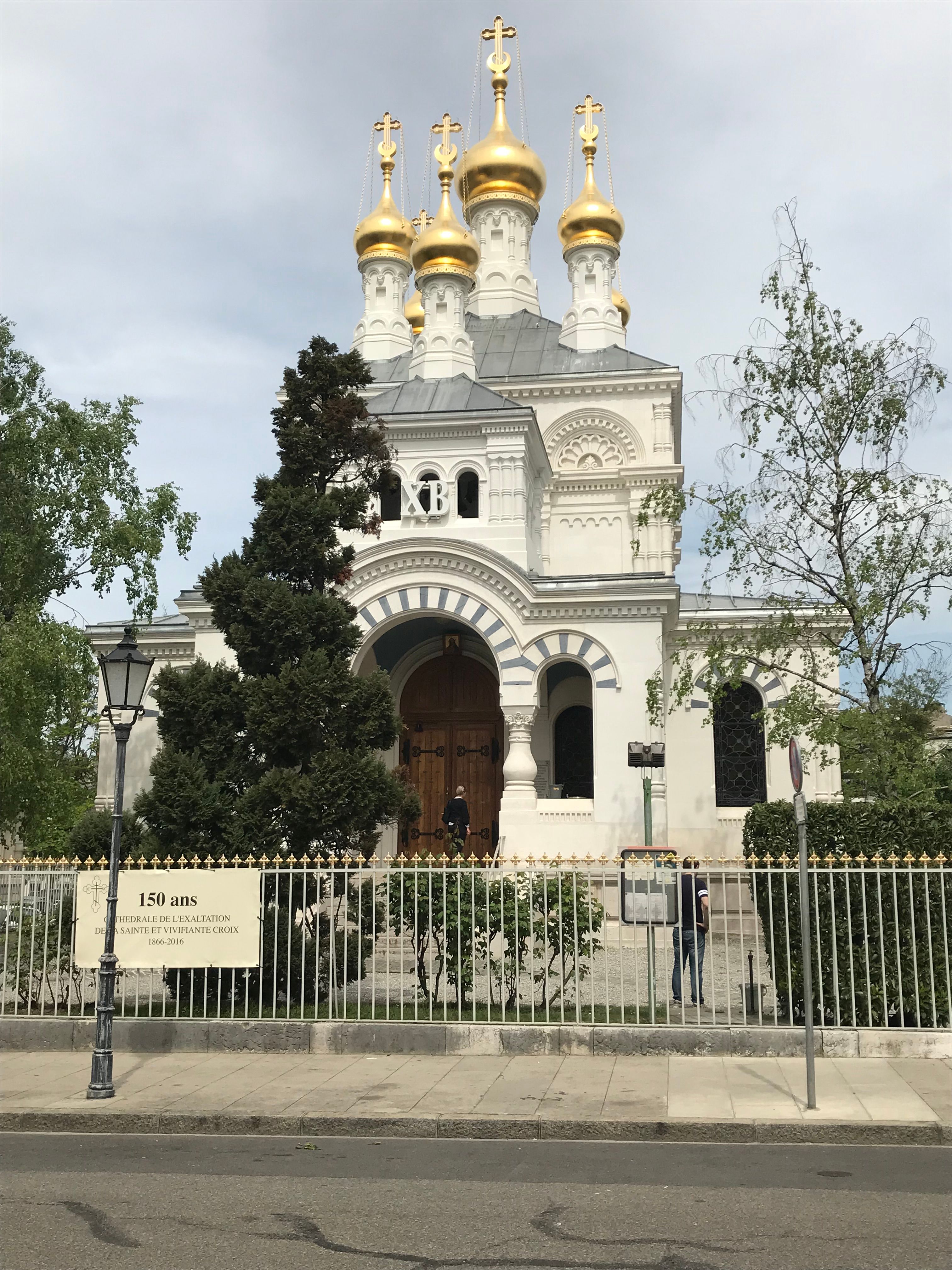 We didn't go close to the 'Jet d'Eau' as a soaking was not really to our liking. It is best viewed from a distance.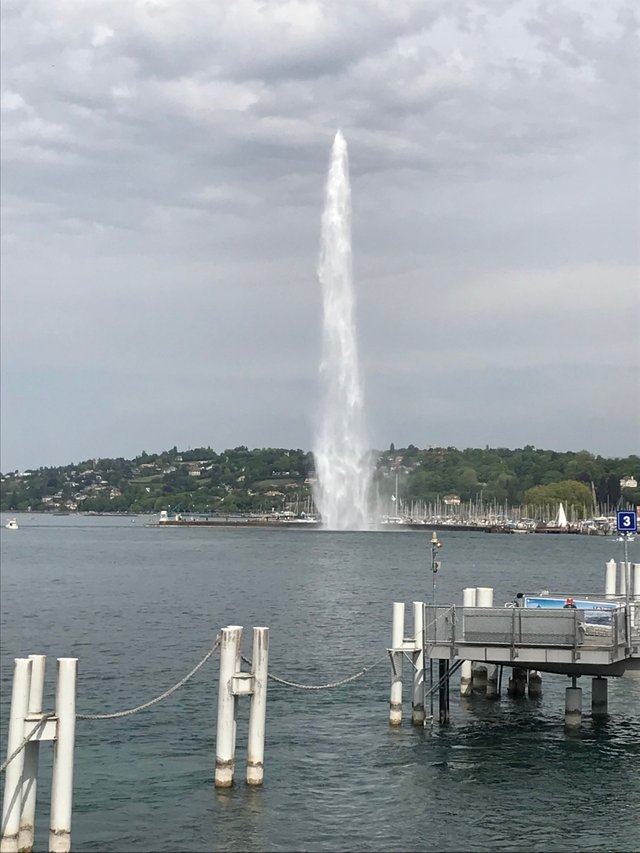 We were a little tired, especially after our expedition up the towers so a little food was required next, in the form of 'Restaurant MILAN' (https://www.lemilan.com/). I nearly fell out of my chair when I saw the prices, but it seems this is quite normal in Geneva.
After attempting to order a 'steak', I was informed that what I was ordering was in fact raw meat. Is this why it seemed 'cheap' at a mere 39 CHF? The 'Steak de Boeuf' was what I really wanted but not at a cool 55 CHF (£40, $55).
We settled for some fish as it was 'only' 40 CHF each. To be fair it was very nice, but looked rather like 'Crustacean with skinny fries'. The 'Leffe Brune' was also fantastic, I have not tried this beer before and was pleasantly surprised.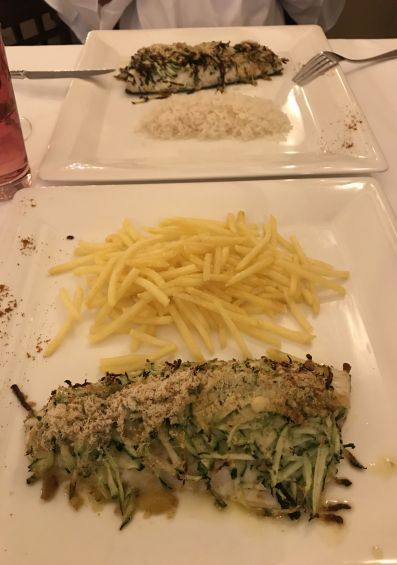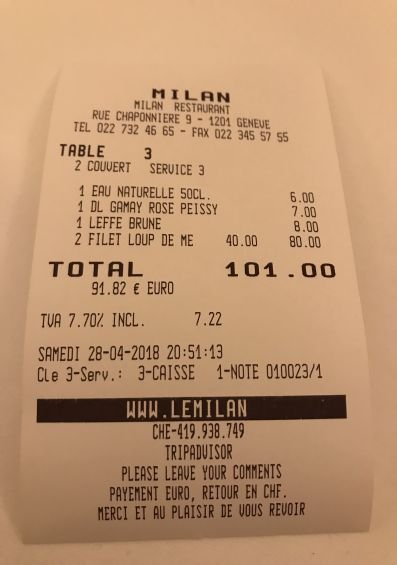 We still felt hungry after finishing and had to devour a Toblerone each to fill the gaps. This is Switzerland, what other chocolate bar should we eat? I did not dare ask for the desert menu as to risk a second mortgage. Shouldn't 101 CHF of food fill us up?
This was the end of our first day, the next article will details our further experiences in 'Exploring Geneva'. All photographs were taken by myself.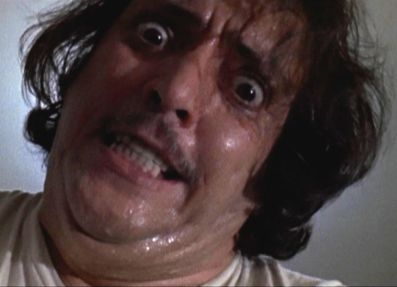 If you found this article so invigorating that you are now a positively googly-eyed, drooling lunatic with dripping saliva or even if you liked it just a bit, then please upvote, comment, resteem, engage me or all of these things.