Granada on a Shoestring Budget
Read this post on TravelFeed.io for the best experience
---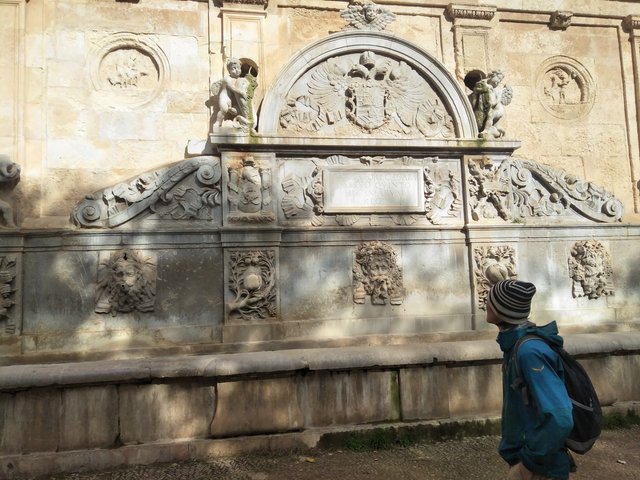 ---
How long we have waited for this moment. Matt studied a bit of Spanish language and history at university and this was one of the places he had been looking forward to seeing for a long time. We booked ourselves 3 nights and thankfully there was one sunny day (the other sunny day was when we departed Granada!).
Our host lived in one of Granada's neighbouring towns. It had easy access to the city via a cycle lane that went along the main road. They were tour cyclists themselves and had many bikes in their garage. Quite an impressive collection. It wasn't hard for them to pick one and joined us for a ride in the morning to Granada.
We parked our bikes inside our host parent's apartment parking lot. It was close to the Iglesia de Santo Domingo de Granada. We spent a bit of time admiring the fresco from the front. It was impressive given how old the paintings are! Our next stop within walking distance was Museo Casa de los Tiros. "This 16th-century house with a facade of Trojan heroes exhibits historical paintings & sculptures. (Wikipedia)". For some special reason, the entrance was free for a few days we are here! How lucky. We had a good look inside, walked up the stairs and into the many rooms that had been converted into museum exhibitions.
Iglesia de Santo Domingo de Granada
Alhambra
We are getting closer! One of the popular streets you'll find a lot of tourist is called "Calle Chirimías". It faces the Alhambra from across the river. Many photographs are taken from this point to show how big and beautiful the Alhambra is. There are several small bridges along the river but only one could lead us to the Alhambra itself. It was at the end of the road (you couldn't miss it because everyone was walking that way!)
The Alhambra is built on top of a hill, so that means we had to climb a bit to reach the main entrance. There was an opening in the wall and a little sign read "Alhambra". Quite a small humble sign for what's inside we thought. From here on our cameras were busy snapping up photos after photos. All the building inside were very beautifully designed and decorated. It was such a pleasure for us to have the opportunity to visit this piece of history (and we're thankful it was open to the public for the most part). Our host said goodbye from here and made their way home early (they probably have seen the Alhambra enough times) - it worked perfect as we didn't want to rush looking around here.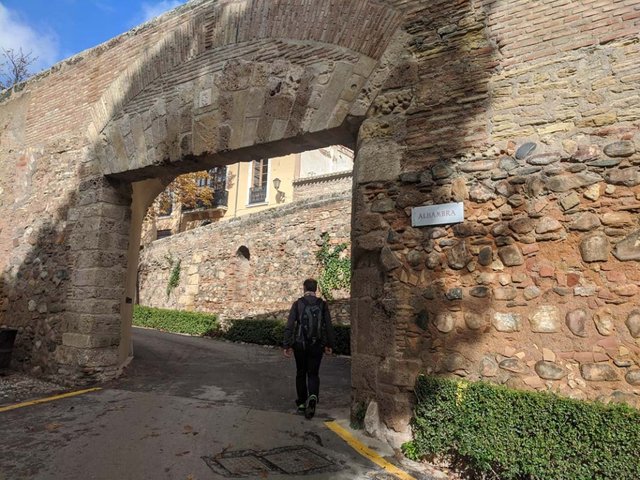 Palacio de Carlos V: (wikipedia) Emperor's Renaissance-style residence with a grand courtyard and museums within the Alhambra.
Museo de Bellas Artes de Granada: (Wikipedia) The Museo de Bellas Artes de Granada is a fine arts museum in Granada, Spain. It houses objects of religious art, such as the "Allegory of Death" by P. Toma, a 17th-century, oil on canvas and "St. Francis of Assisi" an anonymous 17th century oil on canvas.
Puerta del Vino Monument: (alhambradegranada.org) The Wine Gate is supposed to be one of the oldest constructions of the Alhambra, it could date from the period of Mohammed II. Today it is isolated within the Square of the Cisterns (Plaza de los Aljibes) although it was possibly part of a group of constructions that enclosed this square.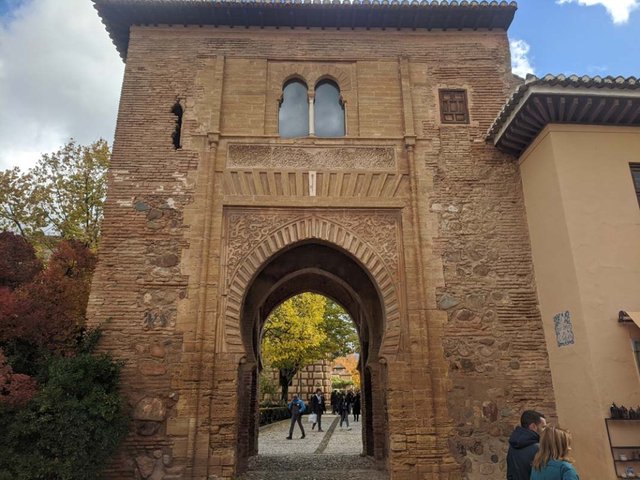 Pilar de Carlos V: (tripadvisor.com) The monumental stone carved fountain is considered a Grenadian Renaissance masterpiece, where three figureheads represent the rivers of Granada (Rivers "Darro", "Beiro" and "Genil"), or simply "Summer", "Spring" and "Autumn" seasons.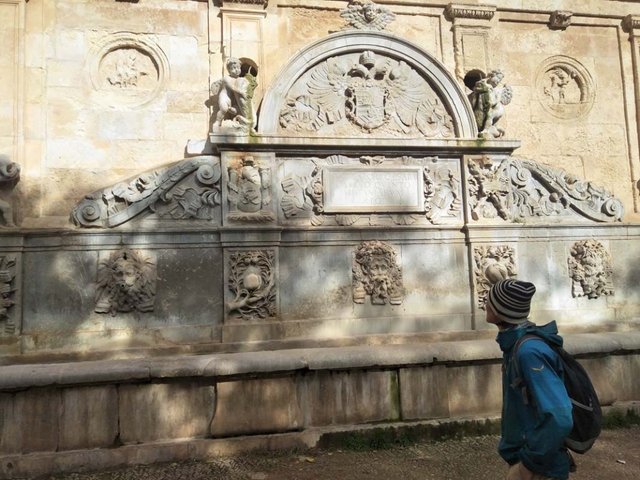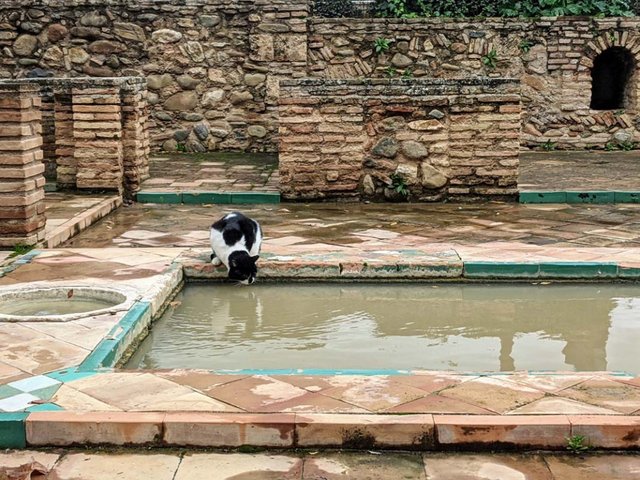 After several hours of soaking in history, when headed back down to explore the city centre. The road down was quite pretty as well. "Cuesta de Gomérez" has colourful homes three stories high, each with a store on the ground floor. It was beautiful to walk through. We had a vegetarian lunch at a small restaurant in town.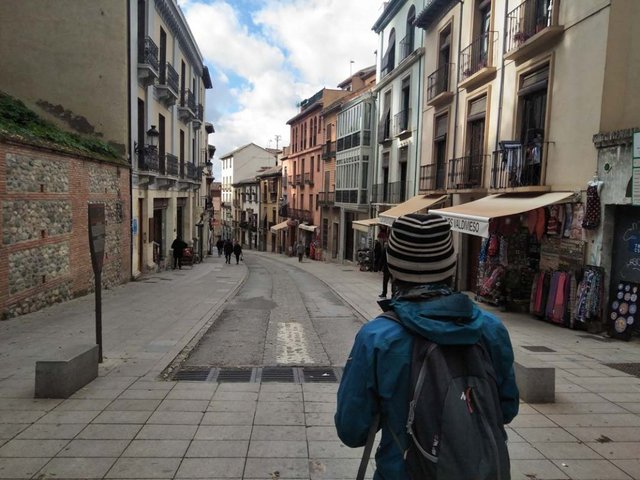 A friend of Matt messaged him telling us a spot we must visit. It was the Mirador San Nicolás viewing point. It was a little tricky navigating our way around the narrow roads but we eventually got there using our trusty map app. Boy it sure was busy. Everyone was chilling and having a great time. Musicians busking and vendors selling bracelets and souvenirs. It was a nice place to finish off our day trip in Granada.
---
View this post on TravelFeed for the best experience.