Seafood market in the north of Pattaya (Fish market).
Read this post on TravelFeed.io for the best experience
---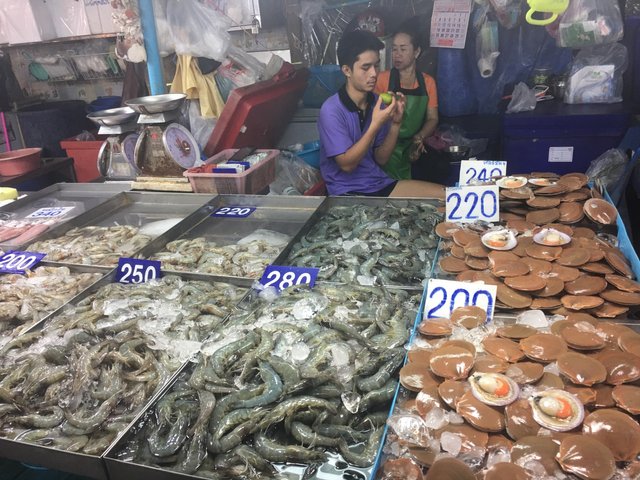 ---
We have been to Thailand 12 times. At first, when they still did not know anything, they visited Phuket several times, then went to Pattaya, and so they continued to travel constantly, only to Pattaya.
Pattaya has a wider variety of food options, and of course, it is much cheaper to stay in general.
Therefore, all recent trips have been to Pattaya.
As I already wrote in a previous post, it takes only 2.5 hours to fly from Hong Kong or Shenzhen to Bangkok.
Ticket prices outside of public holidays are very low.
So, today about the fish market in the north of Pattaya.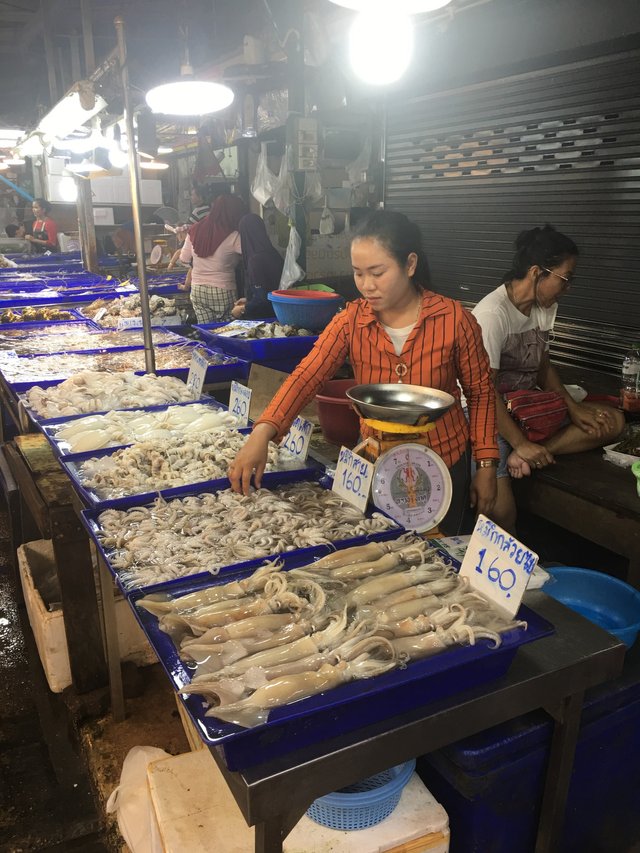 This post is probably best to show more photos.
Because there is a very good assortment, and there is a lot of everything.
But I'll tell you a little about the market itself, maybe someone else hasn't been there.
We got there by accident. We had one day left in Pattaya before returning to China, we had already rested, almost 20 days, and were not going anywhere. And we got into a conversation with the neighbors in our condo where we lived, and they suggested this market to us.
We have never been to this market in previous trips, and decided to go. It was evening, it was already 5 o'clock, we still thought that we did not know until what hour the market was open, and whether we would be in time, but decided to go and understand on the spot whether we had time or not. What difference does it make to us which way to walk in the evening.
We arrived on a tuk-tuk with a transfer, found a market, and laughed for a long time, realizing that on the trip before last we lived in a hotel 700 meters from this market, and did not know about it, because we traveled on a tuk-tuk only to the center and pier, and did not go to the other side.
We arrived at the market, went inside, saw that, near the market, they were immediately making a barbecue, there were small queues, they gave something to the grill, and then they came up and took them away.
Remember this moment and went inside.
A lot of photos and, at the end of the post, two videos about what is inside the market.
By the way, I saw blue crabs for the first time on sale.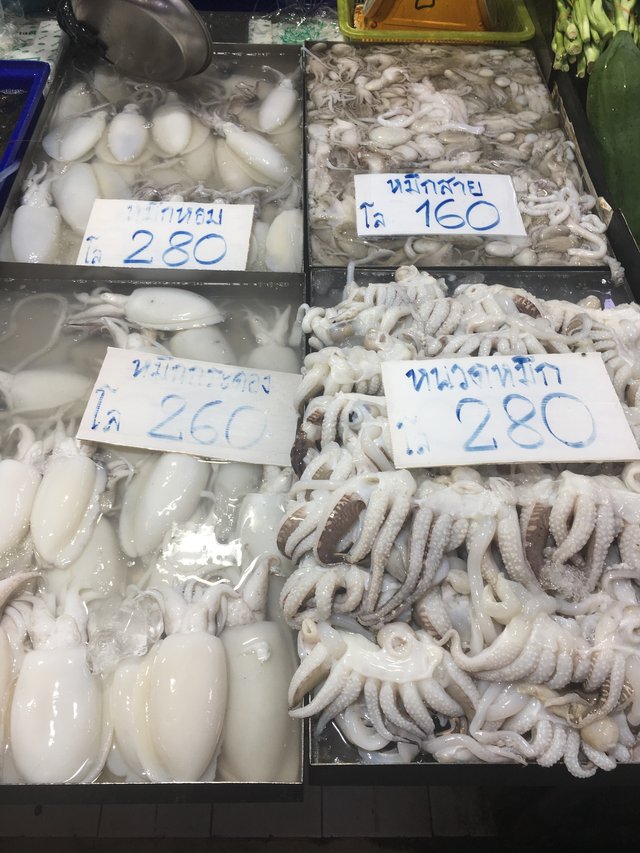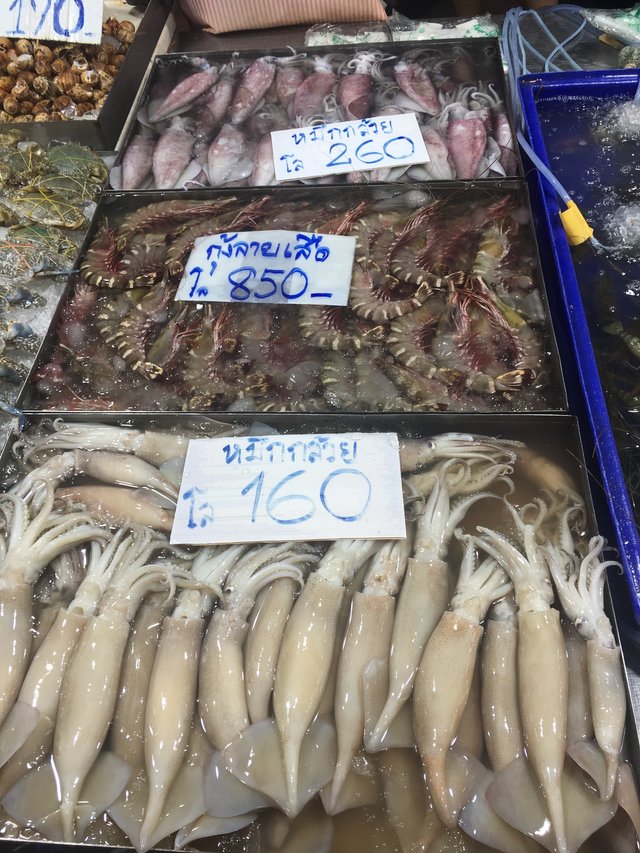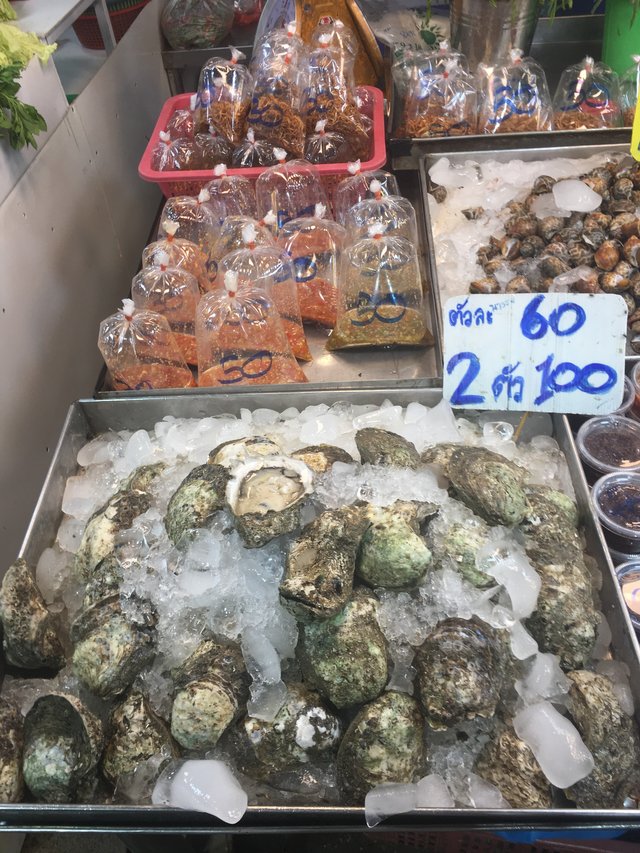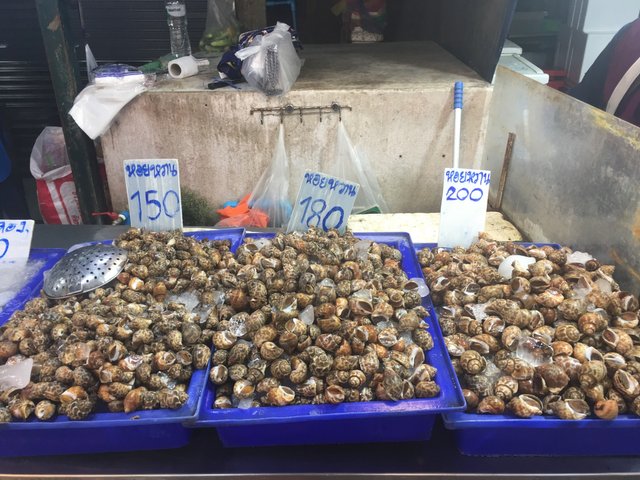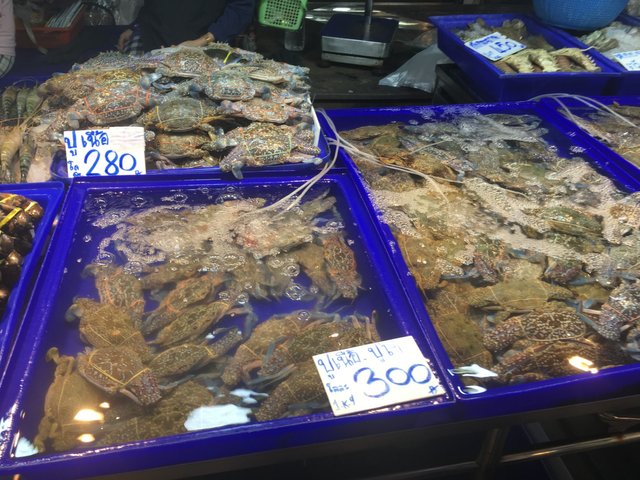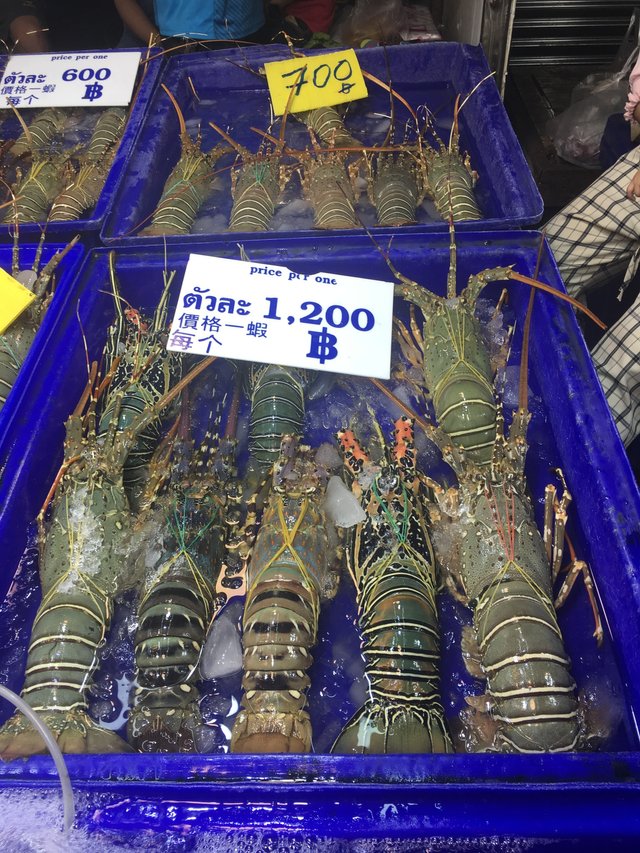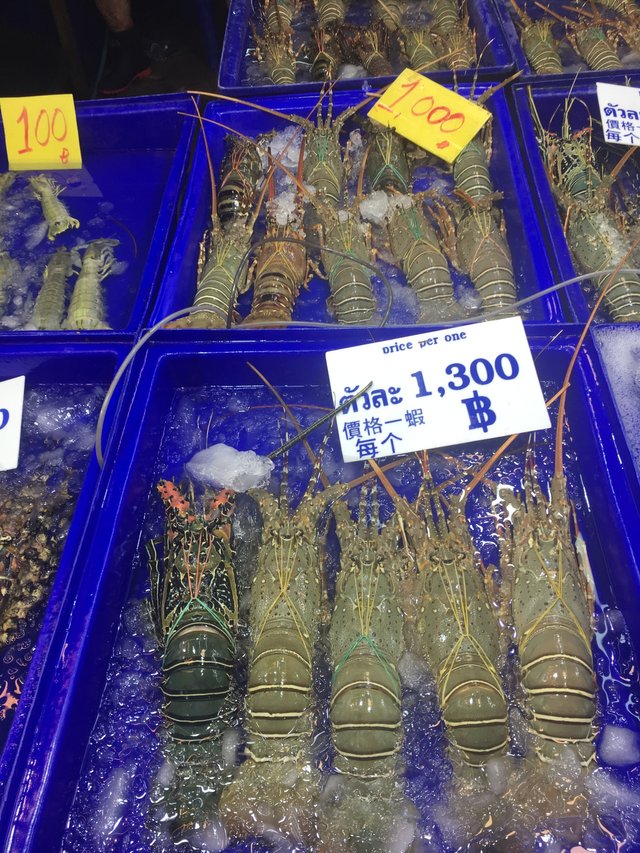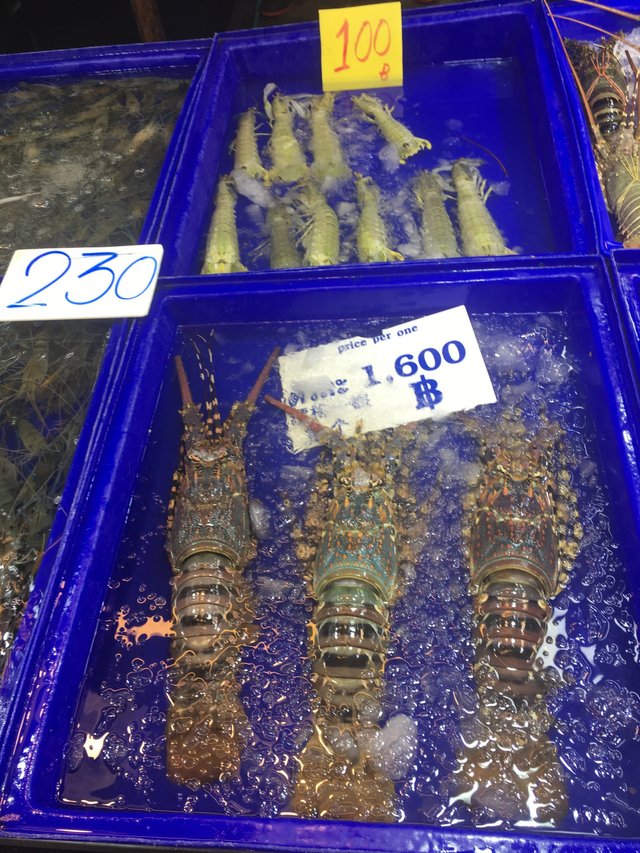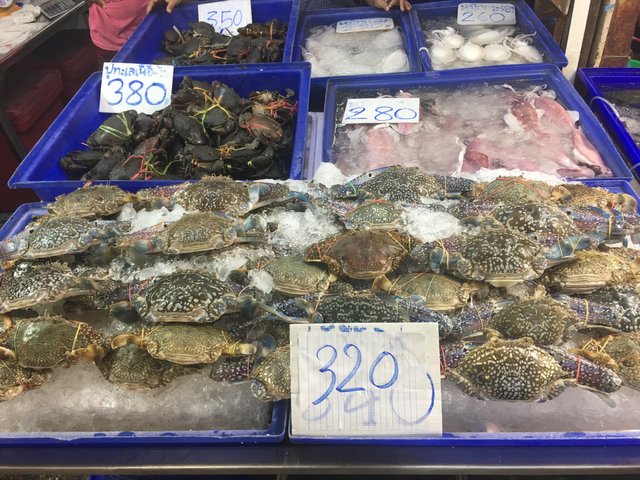 And here is the same blue crab.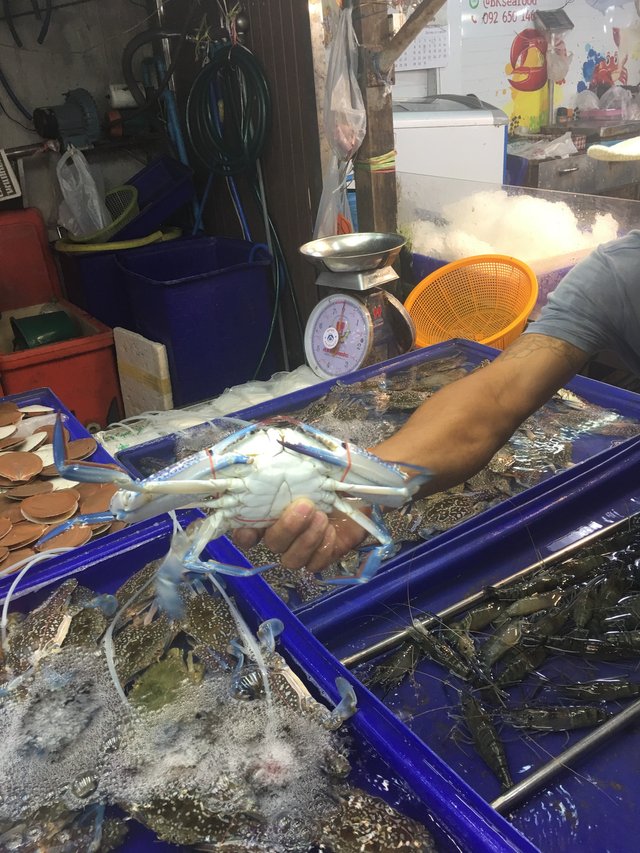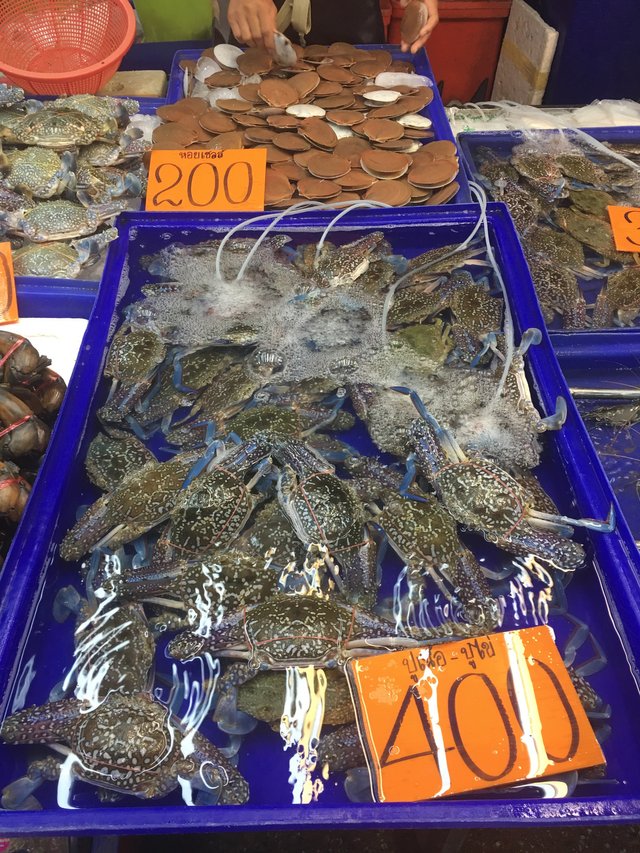 And then we look at what we are offered.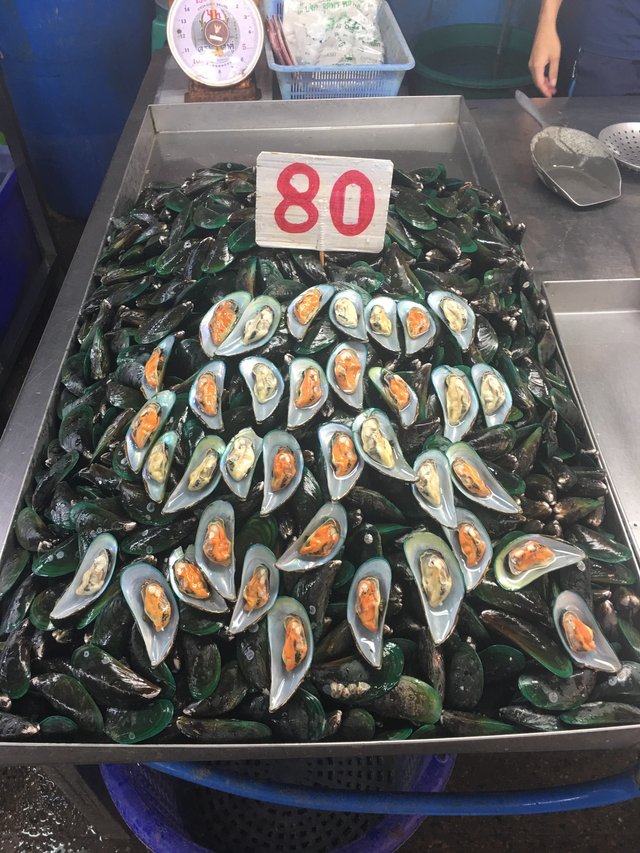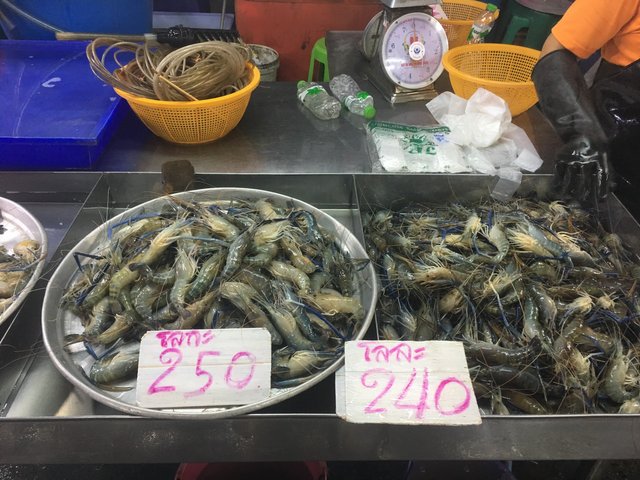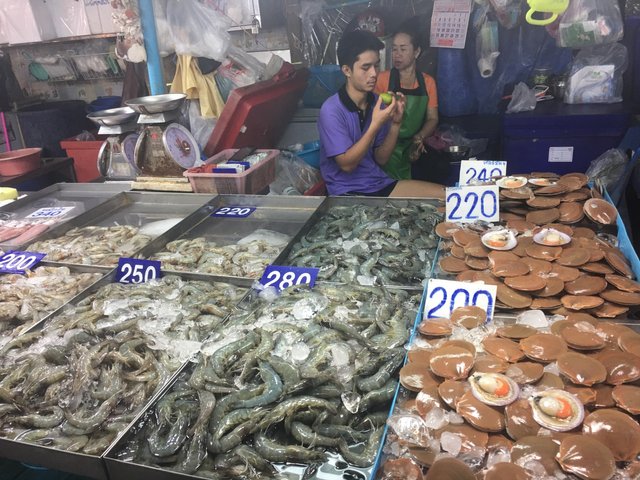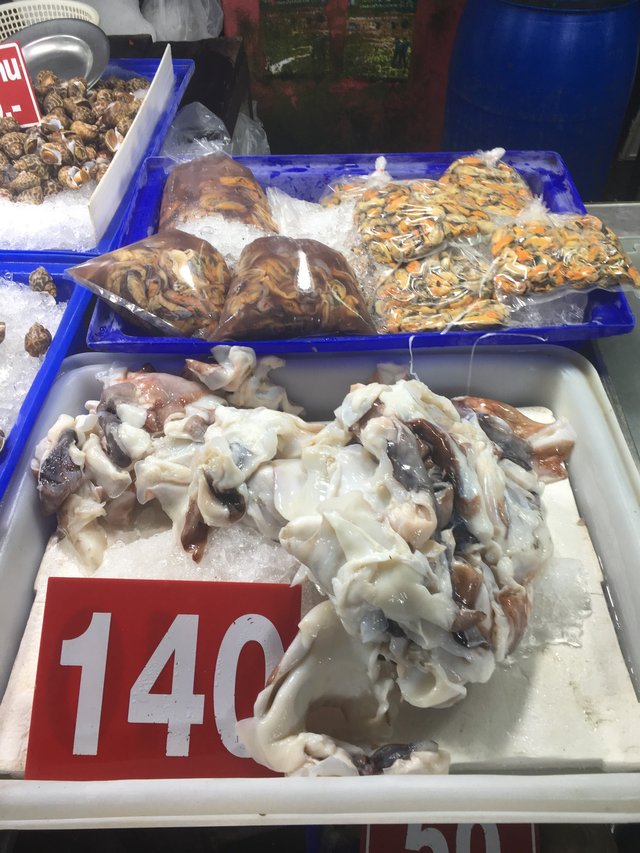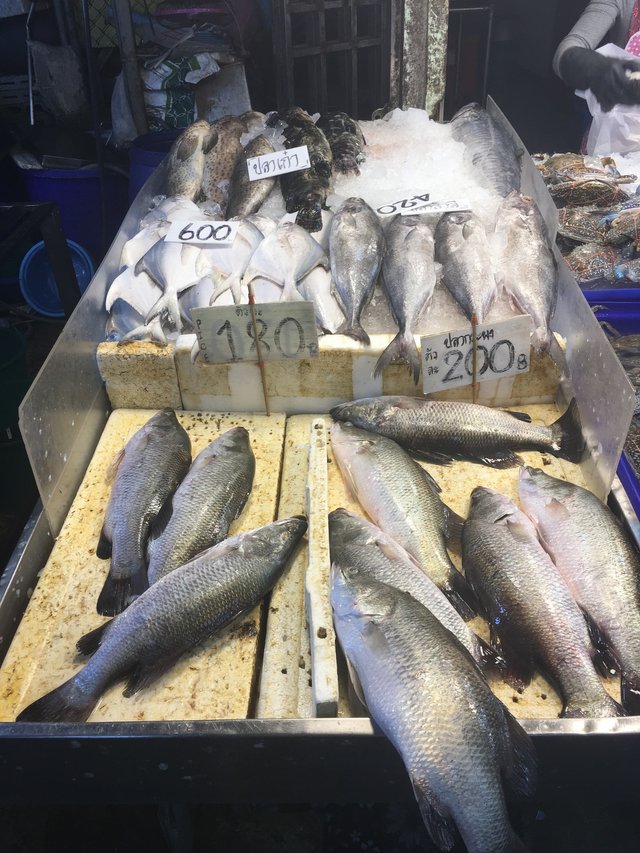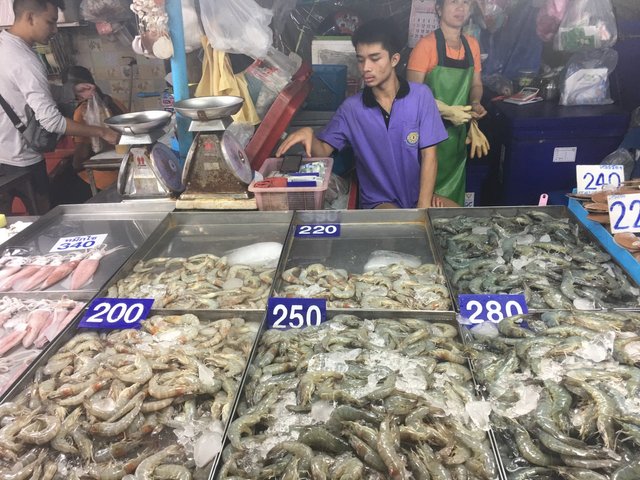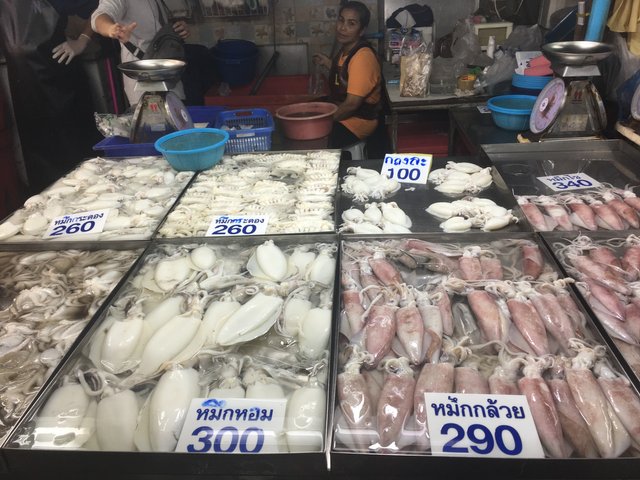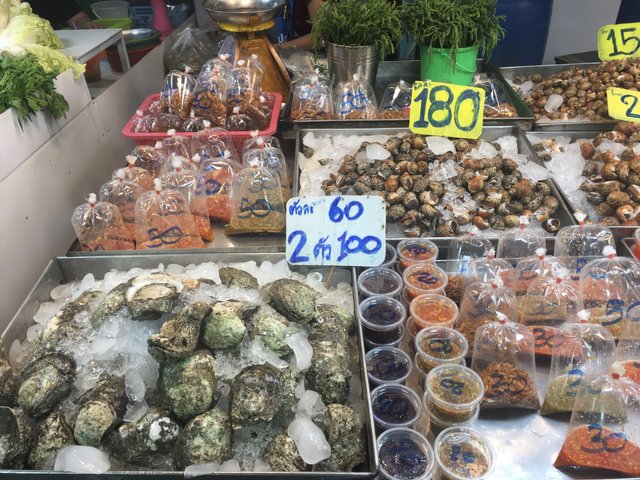 Here you can also buy various greens for seafood too.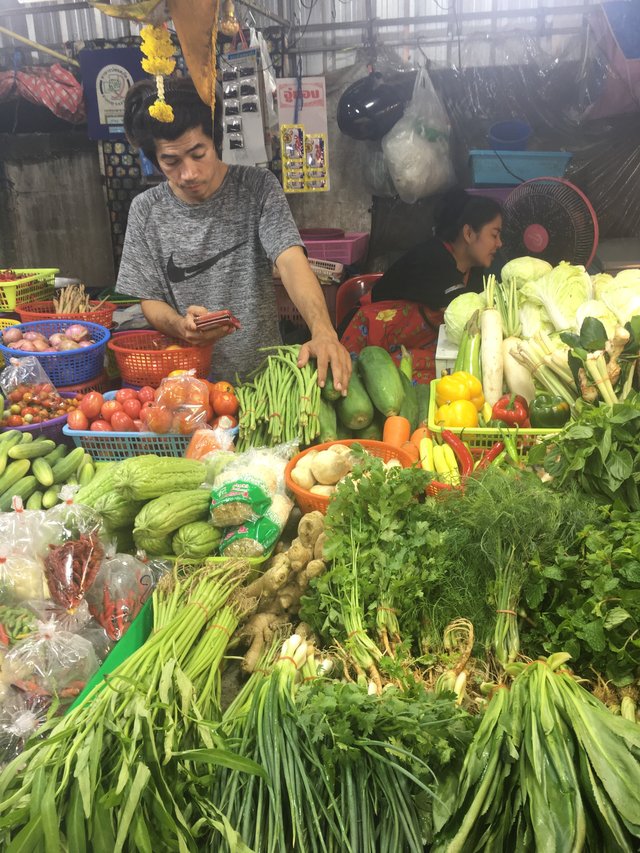 In the evening, everything was already starting to clean up, we found the sellers tidying up places.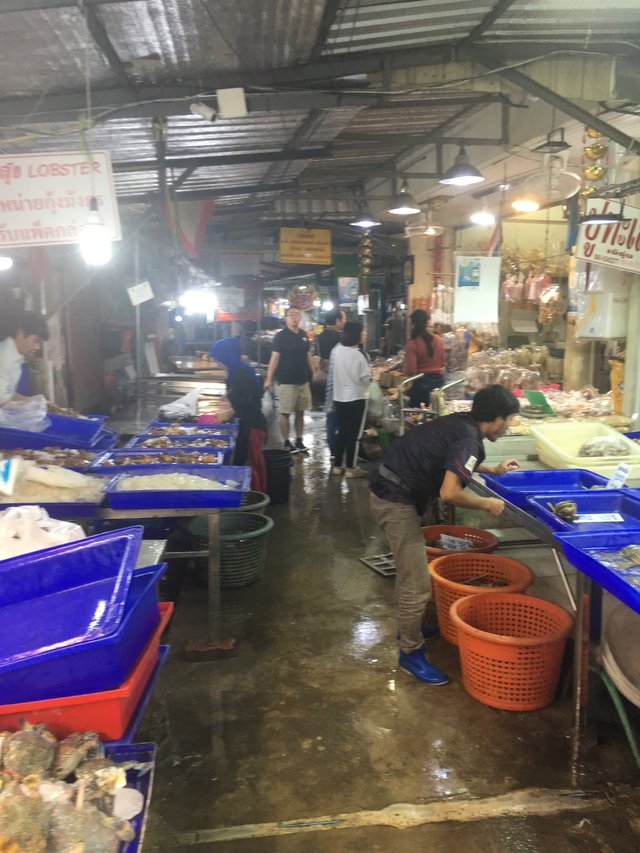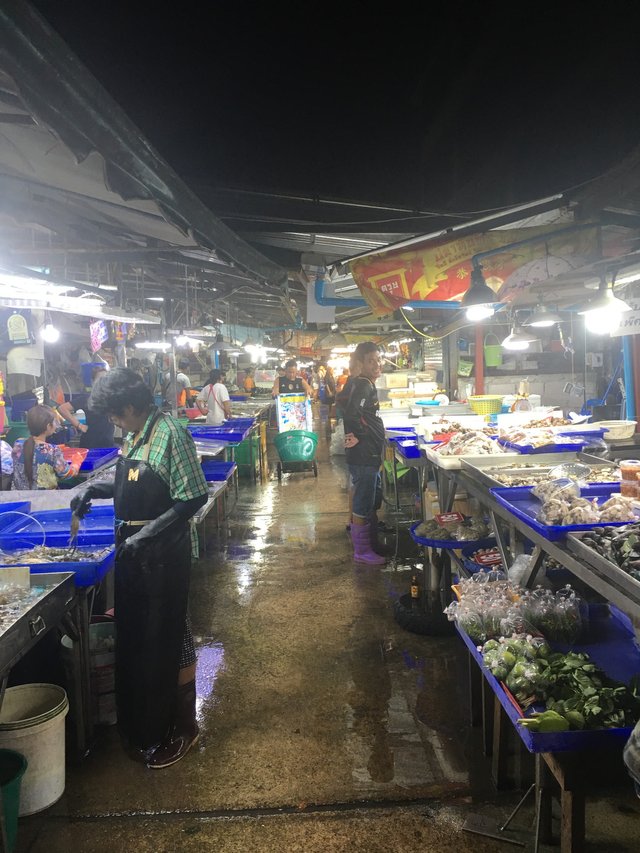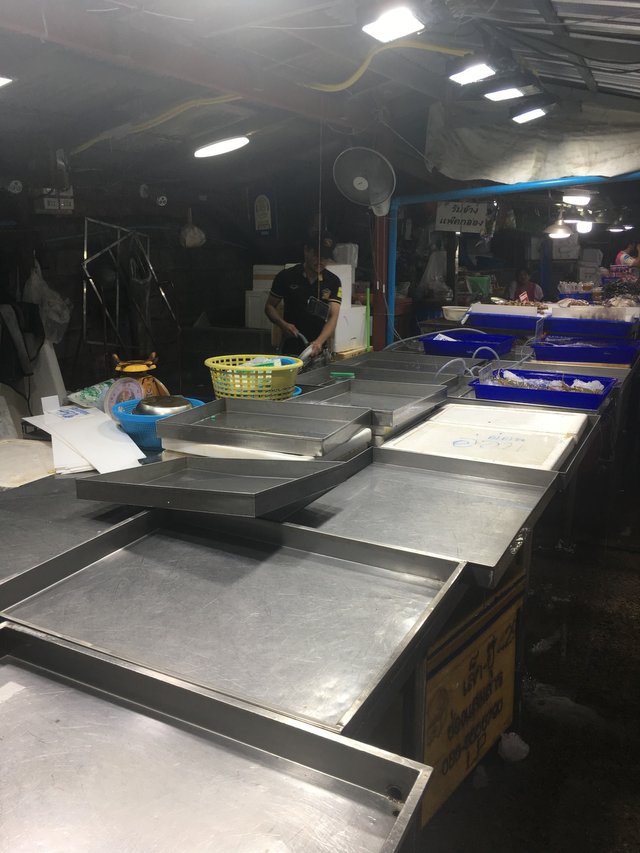 Then you take everything, leave the market, carry it all right there, on the street, on the grill you like, get a number and go for a walk.
We waited for 20-30 minutes.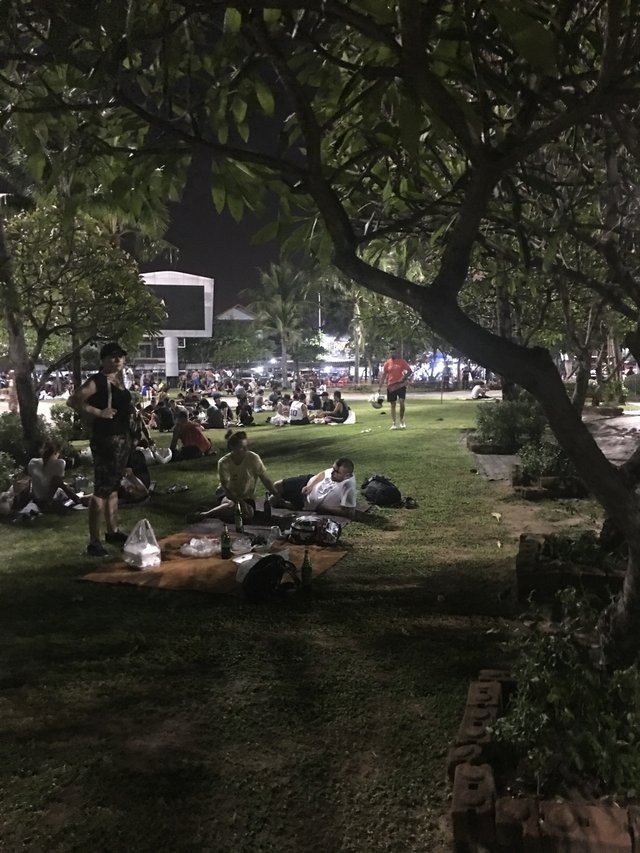 Then they sat down on the grass and ate. Because everyone is sitting here and everyone is eating.
A kind of Thai "Champs Elysees".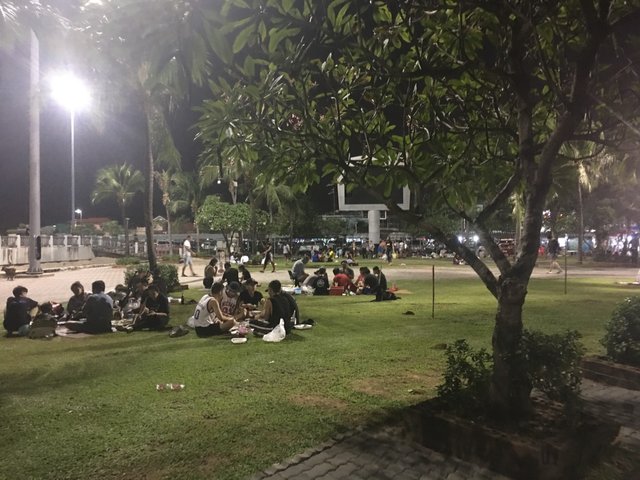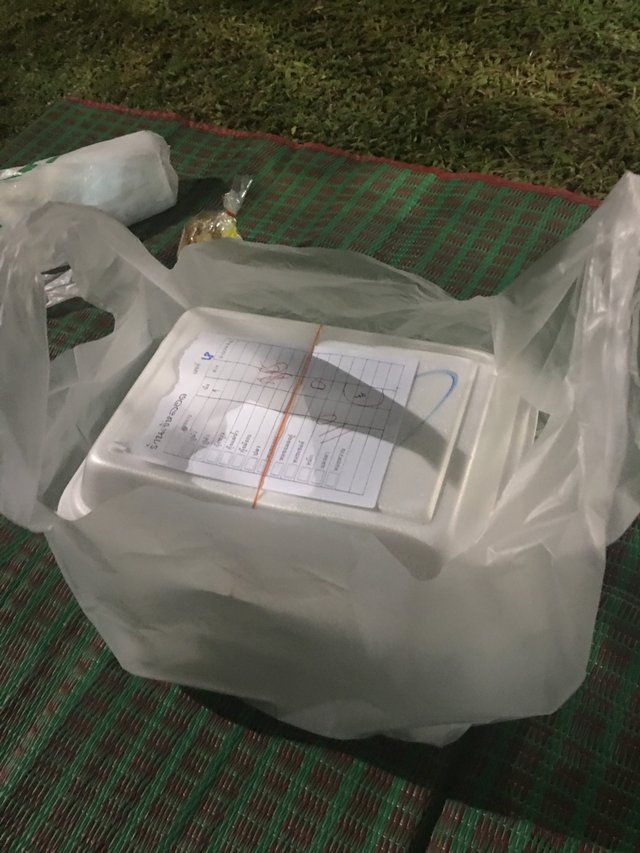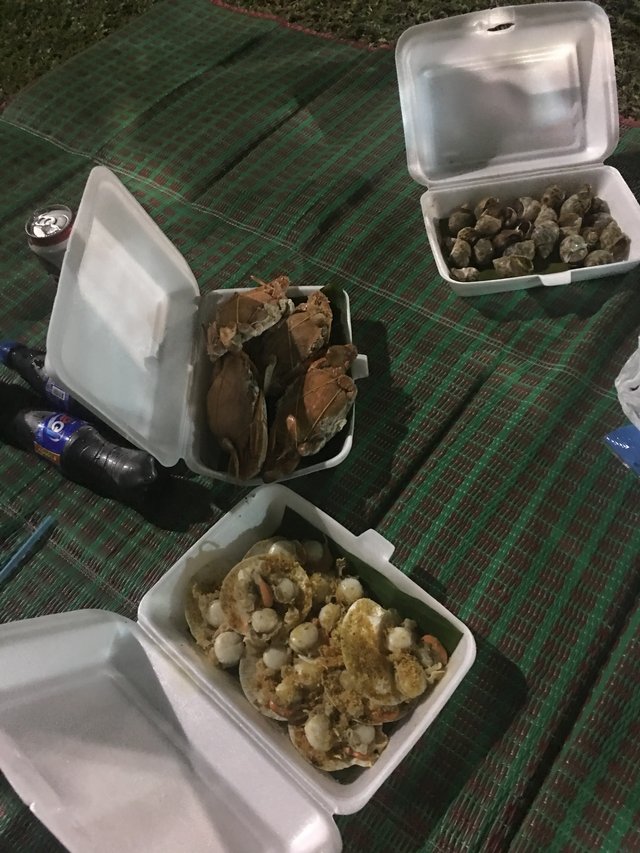 Many tourists ate in this market. Whether he is alive now, or everything is empty, I don't know. I just understand that if there are no tourists, local residents, of course, do not need such a quantity of fish products and such an assortment.
This is just the case when such volumes are designed only for cross-country ability.
Some videos:
All photos and videos are copyright.
To be continued.
---
View this post on TravelFeed for the best experience.