Mambo Beach...Spoiled but still chill
Read this post on TravelFeed.io for the best experience
---
Everybody always wants to look for the unspoiled gem. The beauty of the beach that nobody else has found as yet. Reality is often that most beach are found already, and especially the ones on very touristy islands. Don't go fooling yourself you are the number one person there, because you will not be.
So today the focus is on a spoiled beach, but nevertheless a good one which is more than enjoyable. Today we are taking you to Mambo Beach, one of the touristy hotspots of the island of Curacao.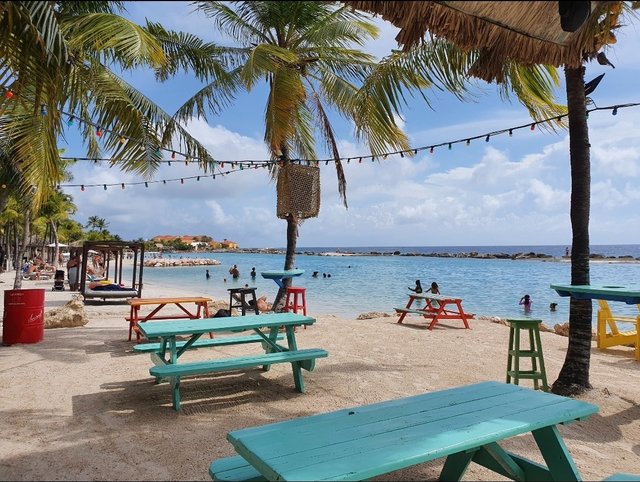 Mambo beach is just a couple of miles down South of Willemstad, the capital of the island of Curacao. You don't need to pay an entrance fee to go to the beach (all beaches) are public, but if you want to use a bed, you do have to sponsor the owner a bit. Ofcourse you do not have to do this and just bring a towel yourself, but there are not so many open spots here. Ofcourse there is also enough room for just a after work drink later in the afternoon at one of the bars, also no entrance fee.
So why go to mambo beach if you have to pay for everything?


Well, because what you get in return is actually quite chill every now and then. Mambo beach is just well organized. With a variety of hotels and restaurants and bars, there is something for about everybody.
Want to go fancy? Go beach and dine by Mood.
Need a drink on a Sunday? There is a happy hour by Wet and Wild. Want to go for some Indian food on the boulevard? Tandoori Heights will surely not disappoint you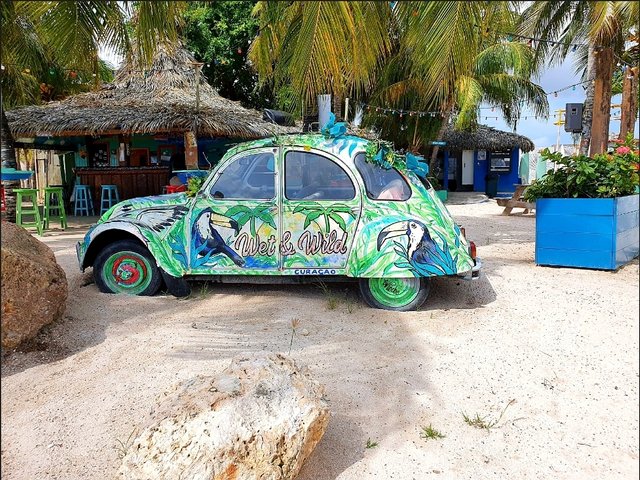 If you are a big fan of beach parties, then this is surely a good place to go in the weekends. In the late nights you can get your drink and dance with your feet in the sand, often by bonfires or stylish dressed palmtrees. It can however get quite a bit noisy.
Not a big fan of beach parties? Actually a good time to go is now during the covid measures. There is a curfew in the evenings, so Mambo beach is very quite in the evenings outside of hotel guests.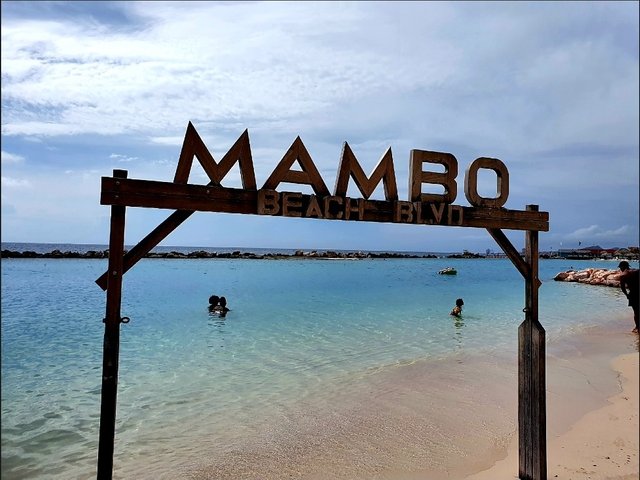 What is also a very nice thing about mambo beach is that it is sheltered off from the rest of the ocean with waves breakers. Not a good thing if you want to go snorkeling (although around the rocks there is enough to see), but especially for a swim in the morning to wake you up, or a late swim in the afternoon during sunset (the water is a very gentle 28 degrees Celsius) is extremely pleasant and recommenable.
Also this can be a great place to get your kid some swimming skills, because there are hardly any waves, and it doesn't go deep all too fast.
As said: Mambo beach is a beach that is made entirely for tourism, and I wouldn't be surprised if the white sand is even placed here. Nevertheless, this is a very pleasant place to go when you want a beach to full of relaxing and for pampering yourself with beach time and good food and drinks.
---
View this post on TravelFeed for the best experience.