Luxembourg, the weekend getaway
Read this post on TravelFeed.io for the best experience
---
Northern Europe is really having its heatstroke this weekend, and also Covid-19 orange zones are popping up all over the place. What to do when you want some outside air, but want to stay in your own zone? That is right, you go to Luxembourg and camp in your own little zone.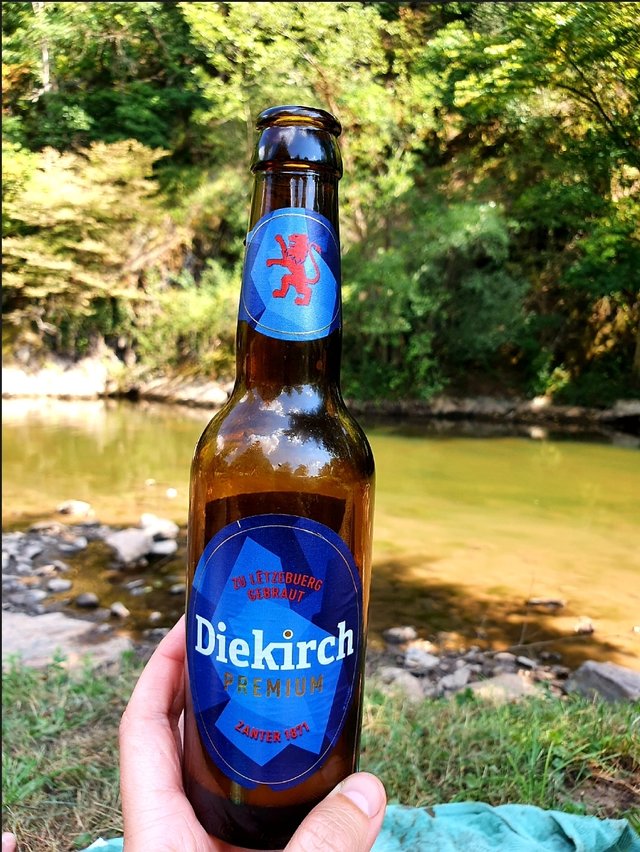 I really didn't need that much over the weekend. It just felt like I had to get outside the house for a bit for a change of scenery before we aren't allowed to anymore. The house at home was getting the same inside temperatures as outside temperatures and all I could think of was getting my ass into a river. But that was easier said than done, because it is Summer holiday at the moment, and I wanted to stay away from people if that was any for of possible. So camping was the best way to go, even though the temperature inside the tent would also be the same as the outside temperature. Sleep is overrated anyways right? ;)
And after all is said and done... Is having that beer down by the water (later on even with a chair and my feet in the water and a beer in the hand) the most rewarding thing you could think of?




Vianden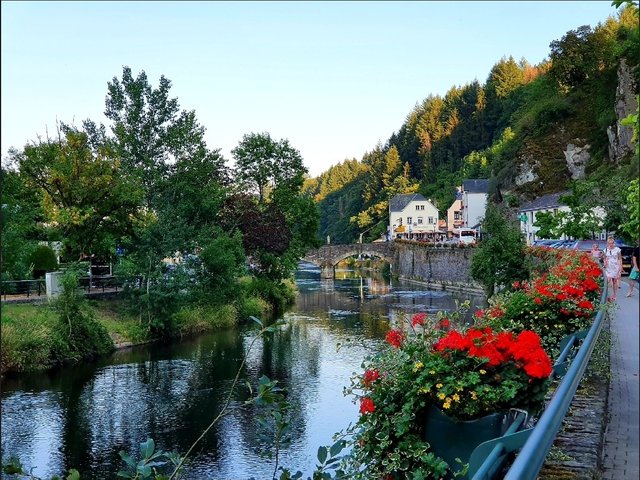 Welcome to Vianden! A small idyllic town in the North East of Luxembourg at the German border with the river Our passing through it! What a cute little place to visit and with a lovely city centre. Everything was booming and open for business.
How this works with the current Covid-19 measures you ask? Every place has hand sanitizers and when you go to a bar or restaurant you have to wear a mask while being seated. After being seated you can take your mask off because the waitors are still wearing theirs. Kind of a weird sight, but it works I guess.
For me the town was actually a bit to warm and a bit to crowded, so I will surely be back when things calm down and when it is less warm.




Camping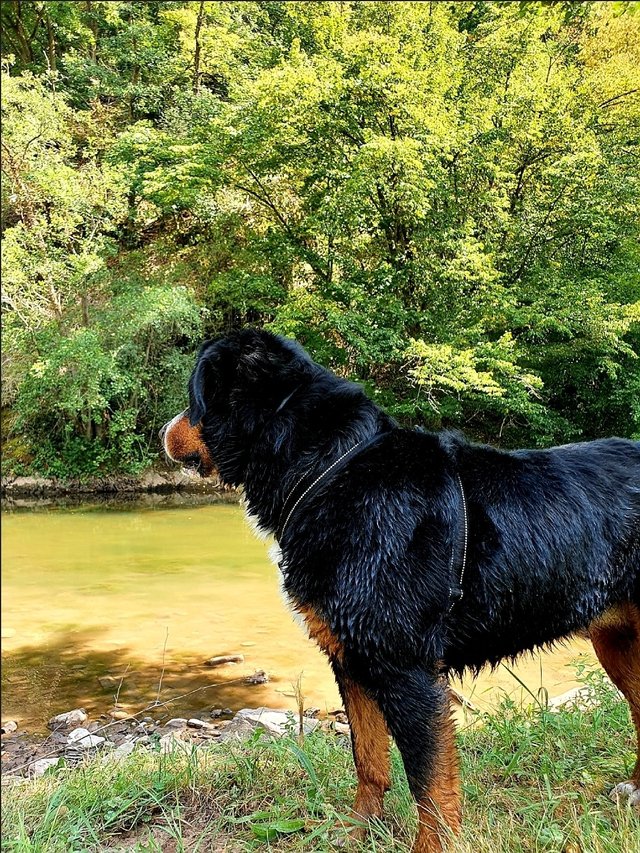 Back to camping which was interesting because it was the first time that my dog tagged along in a tent. I didn't know how the night would go and it turned out he was extremely guarding the tent so I decided to let him in the tent for the sake of all the neighbors in other tents. Kind of cozy with a 40 kilo Berner Sennen in a small tent with ya I must say, but new situations call for adjusting.
He absolutely loved the river though. He wandered around literally the whole day with chasing stones, jumping for fish and just walking around to cool his feet. Another happy camper!




Beer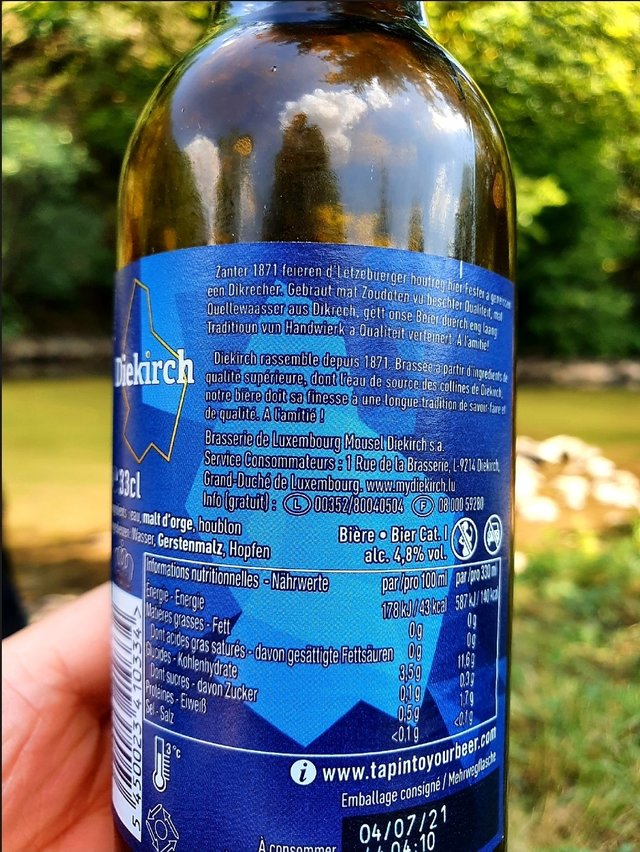 One of the most fun things to do while being away? Trying and tasting other beers than you would normally would. This local lager from Diekirch was absolutely refreshing (especially while drinking it while lazy assing in a river) and it was fantastic to read the labels.
Luxembourg is a mixture of German culture, French culture and Belgian culture and so is the language. If you hear and read it for the first time it is a jungle to understand. But when you think of the influences from all these languages in there then it is really easy to understand. It kind of reminded me to the Swiss language. Read it how you pronounce it and you are good to go!







This small weekender was really a delight for seeing something else. From the Eindhoven region in Holland this is just a 250 kms away which you can easy drive after work wihtout having the feeling of a whole day of travel.
Camping was cheap around 25 bucks a night so for a budget trip this is even better.
Luxembourg, you were new to me, but I will be back soon!
---
View this post on TravelFeed for the best experience.