A winterwalk in Vaals, the Netherlands
Read this post on TravelFeed.io for the best experience
---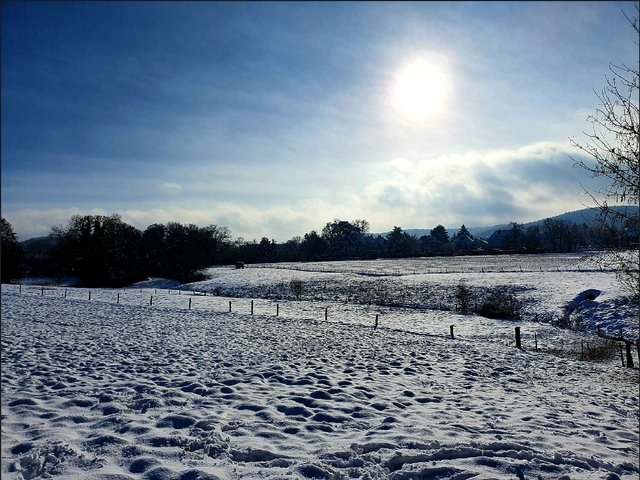 ---
A little sting of the winter had just returned into Holland, but not into every region. In the evening I had seen the snow falling down and I was wondering if there would be a nice winterwalk possible with the dog in the morning.
The deception of waking up to literally nothing whitish on the ground made me rethink my plans, and take a good look around on the media if there was any region which was bringing me some snow within the Dutch borders. Because you know...pandemic and stuff...
After contacting some friends in the South who were not giving much of hopefull news regarding how fast the snow was melting, we deceided to go as far South and as high in altitude as possible on the hunt for a winterwalk. It was a bit of a hunch, but turned out quite well.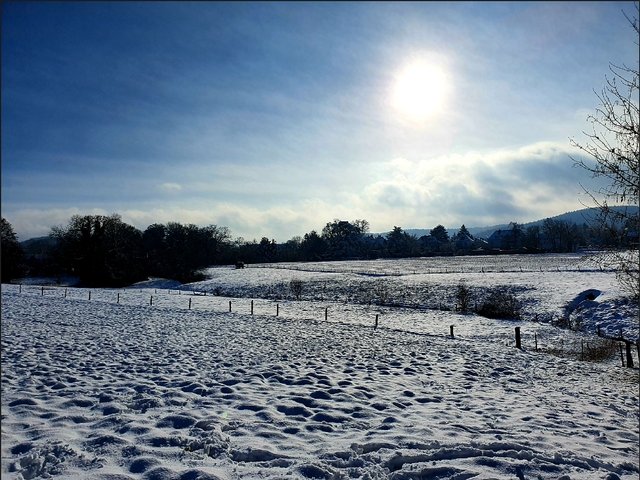 Initially Gulpen was the destination of the trip because it had some nice walking tracks. Gulpen is known for the Gulpener beer which is brewn here, but in this case the beer brweing was the only thing which was happening here on this Sunday. Hardly any snow to be found, and quickly we shifted over to a new plan.



Vaals
In the near vicinity of Gulpen there is a point where three countries collide called Vaals. Usually this place is very busy, because it has the highest point of Holland in there on the Vaalserberg. (I have a different opinion about this though because I find Mt scenery in Saba the highest point of the Kingdom, but honestly I don't think even many Dutchies are aware of this. So let's say today that Vaalserberg is the highest point of Holland haha)
Apart from that it is the highest point it is also the three-country-crossing point. Belgium, Germany and Holland had a colliding border here exactly on this mountain which does make it kind of special!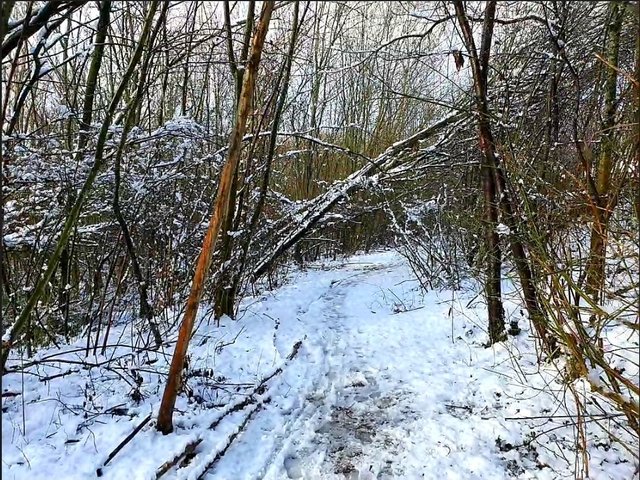 As said, usually the place is very busy and on the way towards Vaals we were stopped by a police car asking where we were heading. I guess this is also to check cars with different license plates because in general now there is no reason to cross the border due to covid. With the answer that we wanted to hike with the dog, the reply on was that we should park on the designated areas and not on the side of the road, because there would be a lot of fines otherwise. I guess they were checking alot.



Reality is I didn't necessarily wanted to go up
that
mountain, but just to hike in the snowy hills. So we dceided to go for the other side of Vaals, where there was literally not a soul there to be found! Exactly what we were looking for!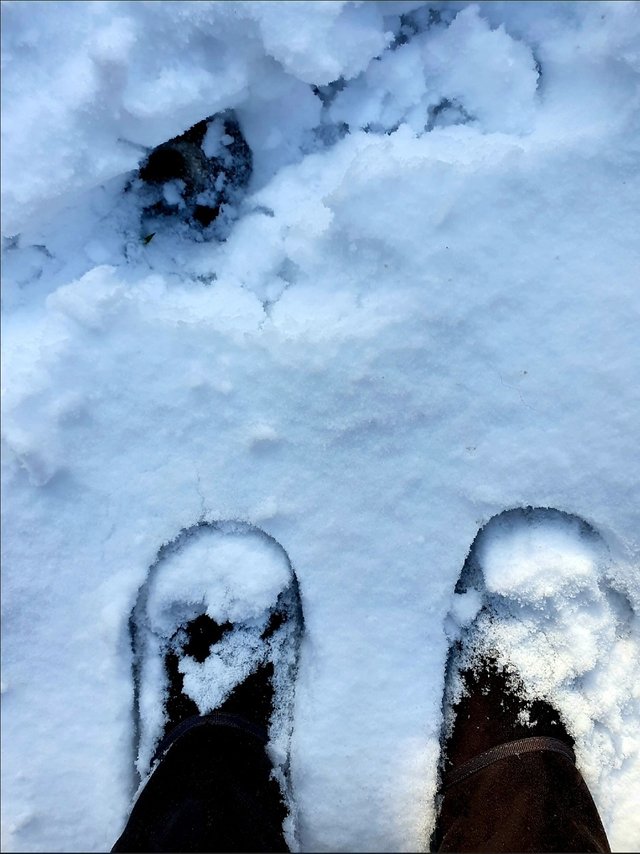 I was amazed by the amount of snow there actually and this wasn't even on the top of a hill! This was just in the valley and the snow was good, decent, dry and about 15 to 10 centimeters! What a surprise and exactly what we were looking for. Fresh tracks and now other people.
The dog was absolutely siked about the snow and was running around and chasing snowballs we threw everywhere. Just look at this happy face!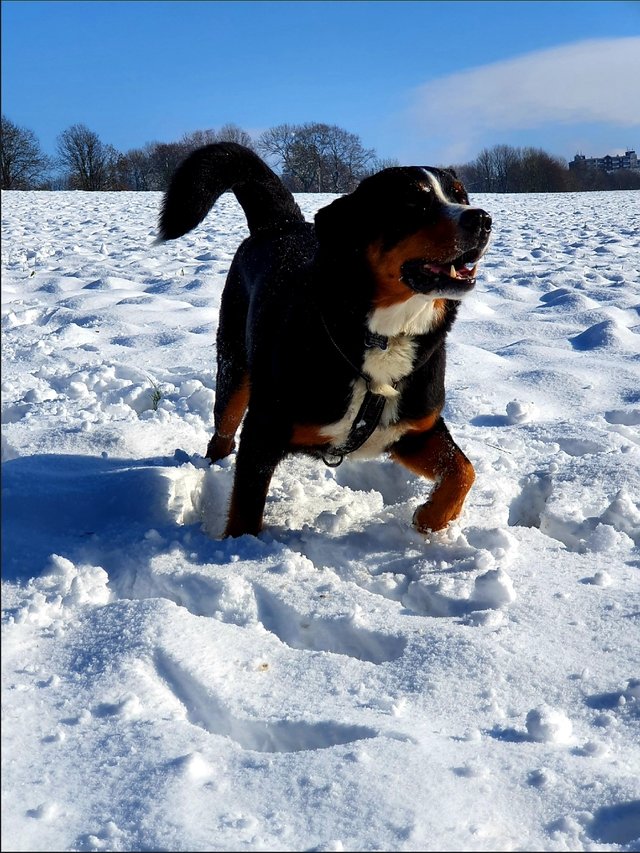 The conclusion of this is that is it an awesome idea to go impulsively to somewhere, and make some changes to you plans whenever this is not working out as it seems. The initial idea to go to Gulpen shifted into an awesome plan to go to the rural area of Vaals.
Fresh snow and fresh tracks and beautiful areas to walk around with forests and open fields. I even saw some kids sleighing in the distance so everyone had their go-to spot.
The Dutch scenery has a lot more than we are aware of, you just need to find the right place and time to actually go there!
---
View this post on TravelFeed for the best experience.