Kaisei Hydrangea Festival in Odawara, Japan.
Read this post on TravelFeed.io for the best experience
---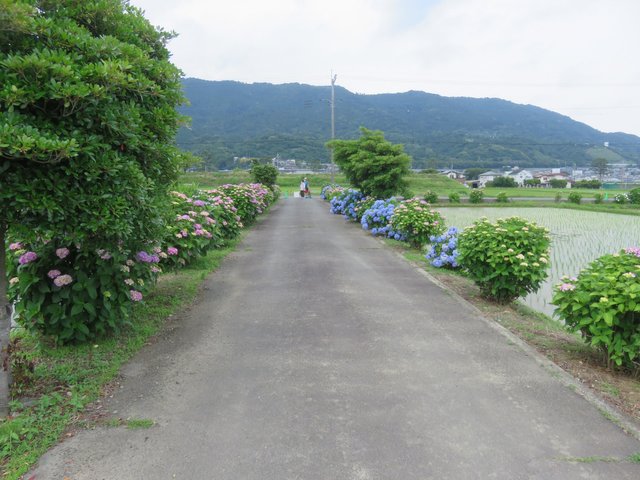 ---
We went to Odawara today. I wanted to see the castle and the flowers there again, but we remembered another festival we went to a few years ago in Kaisei, so we went there again and it was just as nice as before, but more crowded.
The festival in Kaisei, is right next to Odawara, in Kanagawa Japan. 30 minutes by bullet train from Tokyo station. When you get to Odawara, go to the Odakyu line and take the train to Kaisei station. Both rapid and local trains stop there. Get off and go to the west side of the station, where there is a special bus direct to the festival, every twenty minutes.
Once at the bus stop, its a five minute stroll to the rice fields where the hydrangeas are. The flowers dot the little roads all around the paddy fields and, with the mountains of Hakone as a backdrop, its a lovely place to experience nature here, even if it is created by man.
We wandered around for an hour or so. There are tents, selling local wares, food stalls, flower shops and the main festival area, where there are performances and even more stalls.
This is our route in pictures.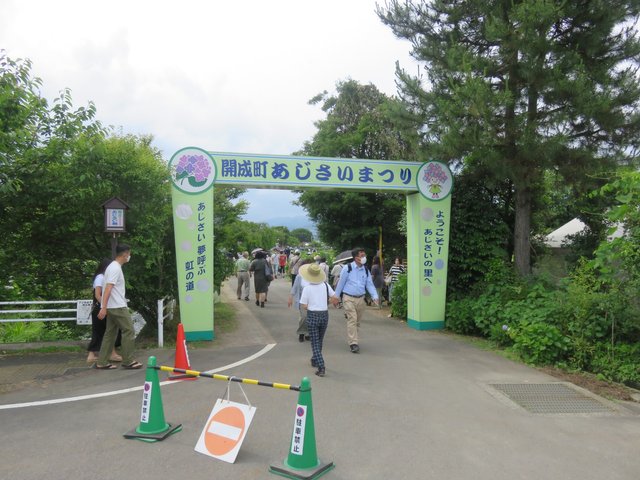 The entrance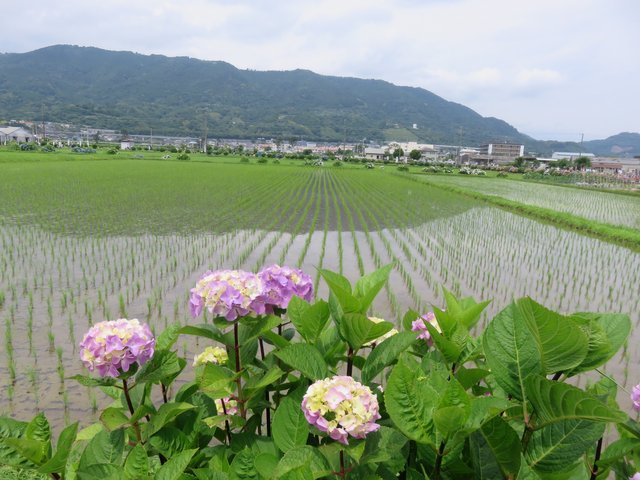 The new town of Kaisei opens up into rice fields and hydrangeas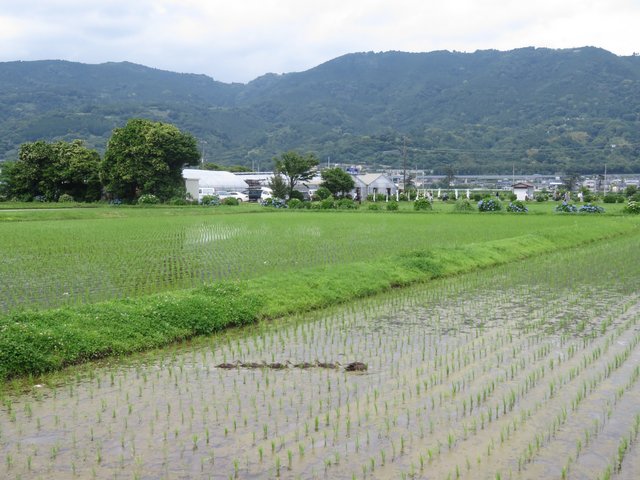 Ducklings follow their mother in the clean water of the paddy fields here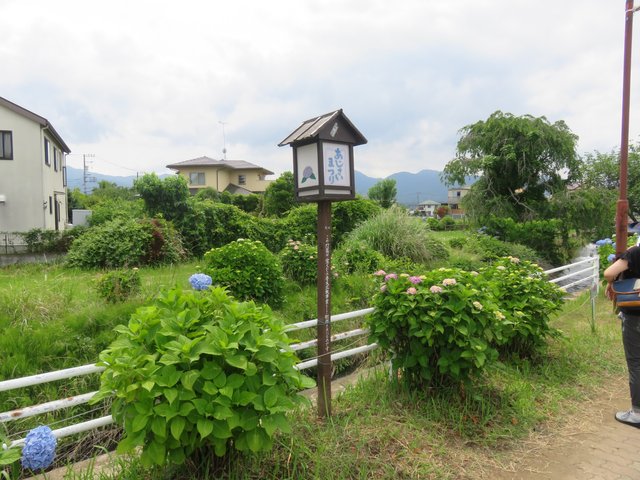 Lights for late arrivals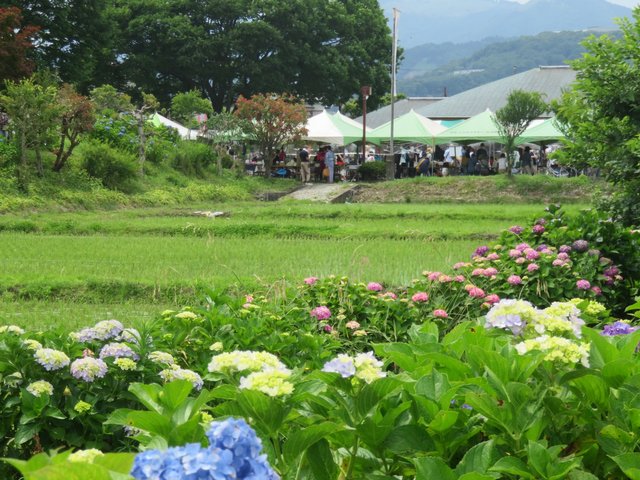 The main festival area across the fields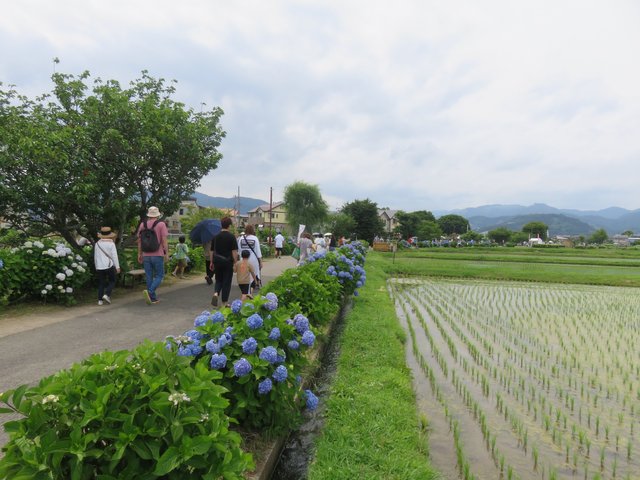 One of the many lanes of hydrangeas, with the sound of running water everywhere.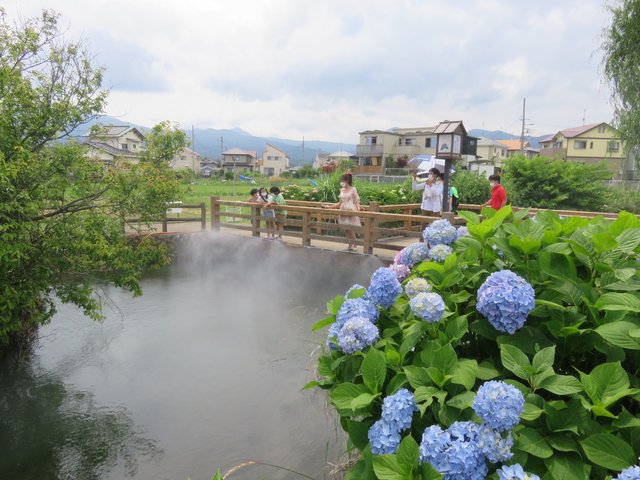 Artificial water spray cools the air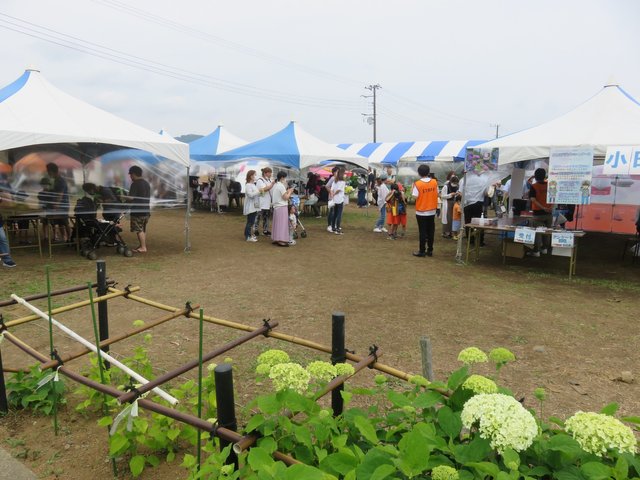 A rest area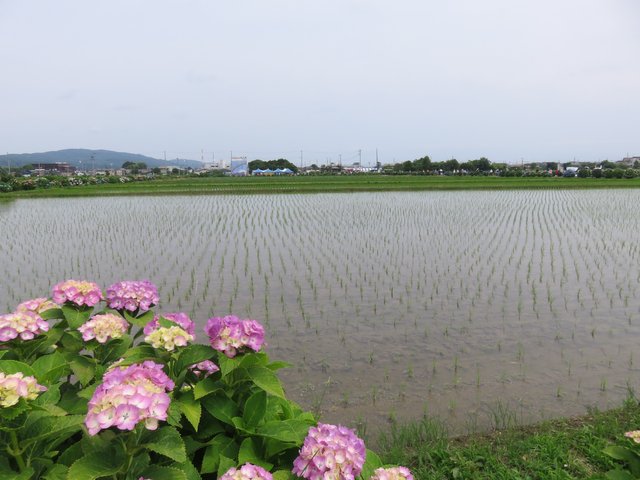 Some flowers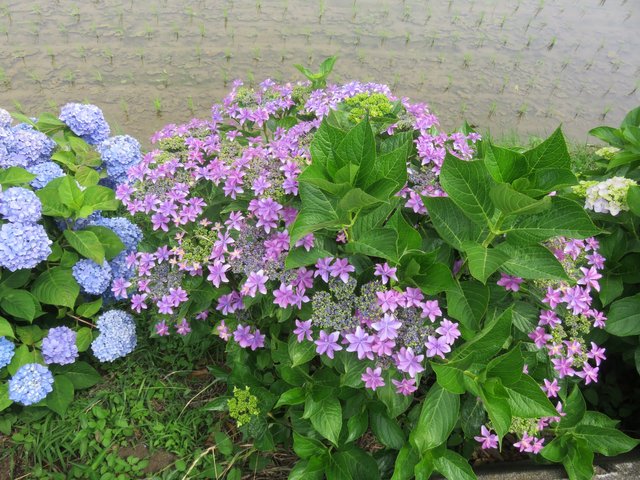 Some more flowers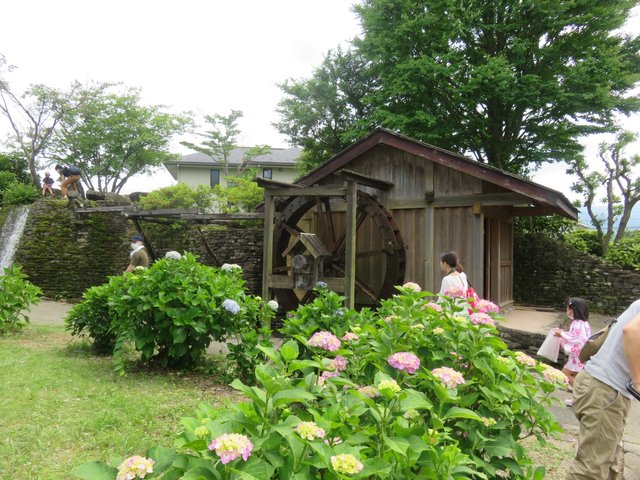 Water is everywhere in this area.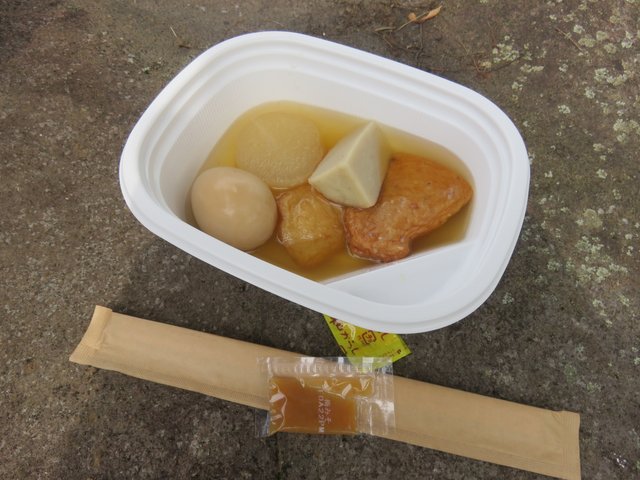 A quick snack. Odawara oden for 400 yen.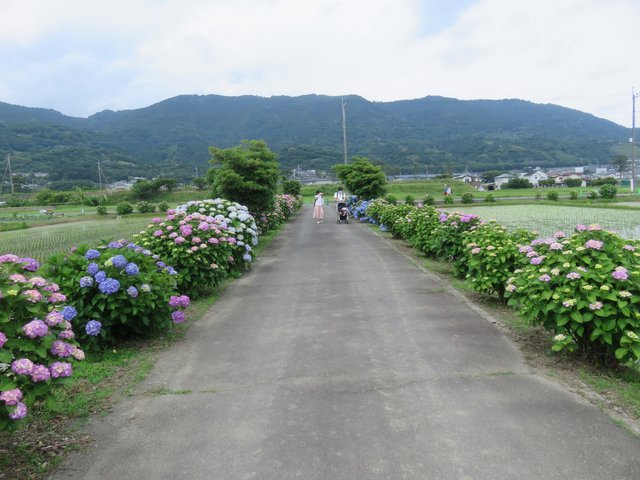 Time to go back to Odawara.
After we finished in Kaisei, we went back to Odawara and the castle, to see the irises and hydrangeas there. They are certainly blooming a lot more than last week (see my last post).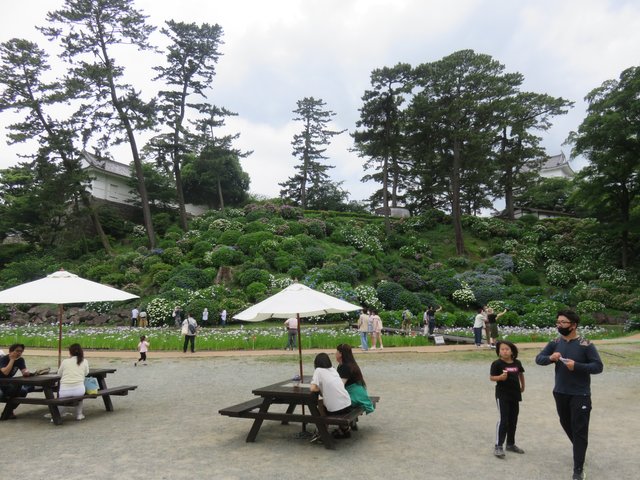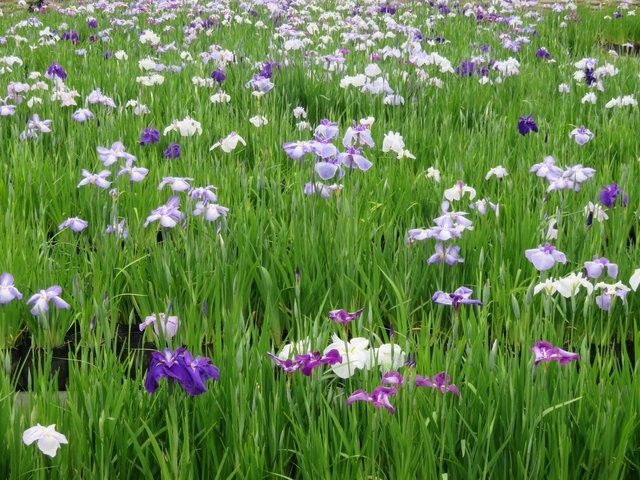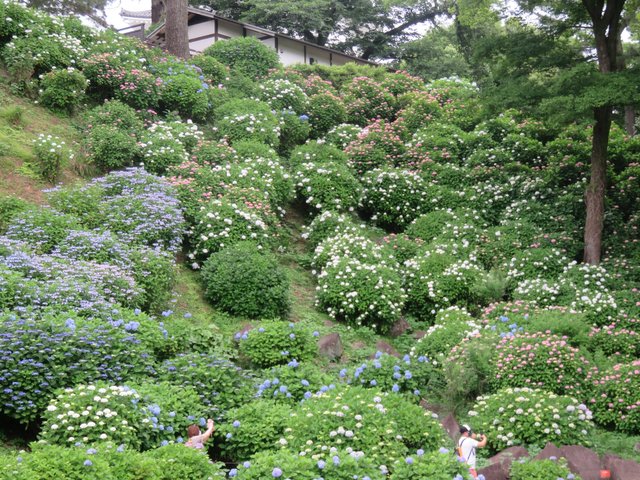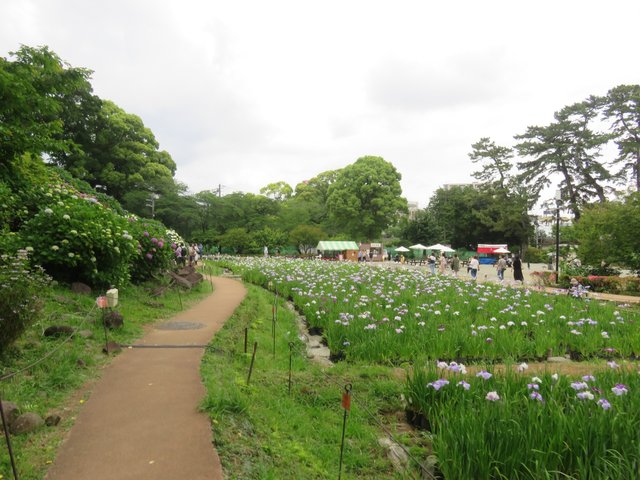 And thats it for this weekend. It was really nice. On Saturday evening we went to Mishima Hirokoji, has some beers and walked along the Genbei river to see the fireflies. Then Sunday, to Odawara and the flowers. Fantastic!
---
View this post on TravelFeed for the best experience.