Discovering mystical caves on the Garden Route hiking trail, South Africa
Read this post on TravelFeed.io for the best experience
---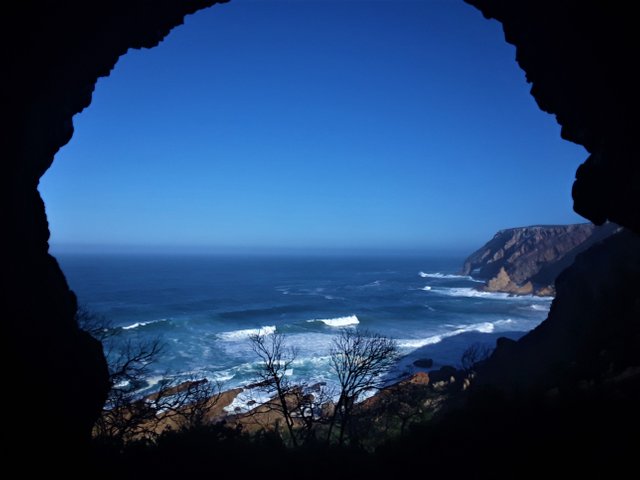 ---
Hey there eternal travelers of ever new shores, here is a mystical revelation for you today. I've found the cave of enlightenment on the southernmost shoreline of Africa. This is a must-see travel destination for all pilgrims wishing to make progress on the way. Book your travel tickets and roll up for the mystery tour. You won't be disappointed. You were born for this.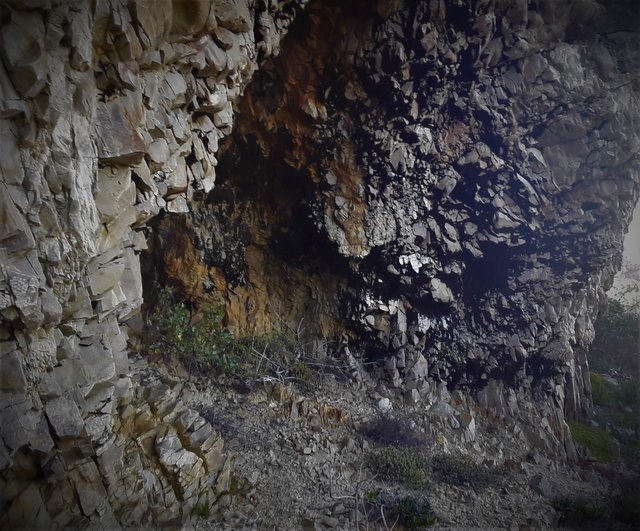 An unassuming entrance to the cave of enlightenment
Hiking on the coastline of the Garden Route is something you will want to write home about, which is why I'm sharing this here with you guys on #hive blockchain, our home online. I've been hiking along these beaches for a few years now and today I must tell you that my search has been rewarded. Not that we travelers are searching for anything are we?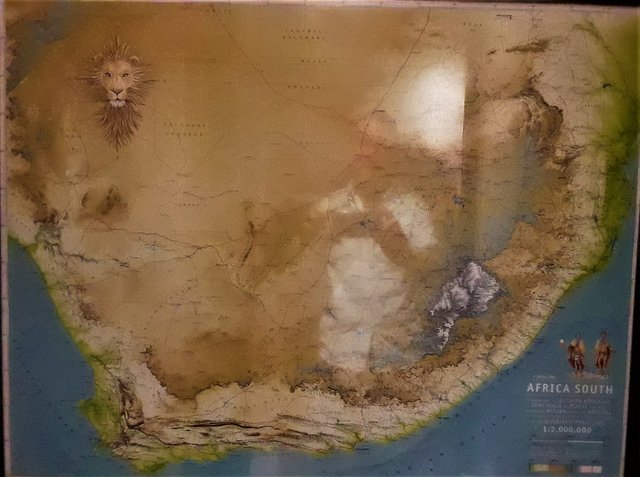 An old map of this area framed and behind glass on the wall. I'm on the lower coast, in the middle region
Well, while you can, while international travel is still open and the gateways are flowing with happy feet, set your sights on the Garden Route region of the south Cape coast of Africa. Here in the Plettenberg Bay region, you will find these epic hiking trails hugging the coastline. And on this coast line, I have stumbled upon that after which all wandering pilgrims seek, lifetime after lifetime...
The cave of enlightenment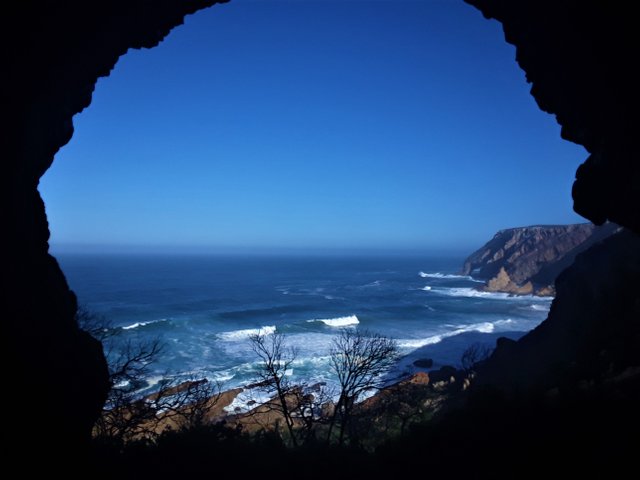 The pilgrim's goal attained - a window on the universe
If Mohammed can't go to the mountain, then the mountain can come to Mohammed. And if international travel may soon be made more difficult due to the implementation of a health pass, we had better get to our caves and prepare to attain the ultimate goal of life. If you don't have such a cave in your region – although I know there are some in India and Thailand – then make a quick plan to fly here to the south Cape coast of Africa and I will take you to this cave which I discovered on my latest hike on these shores.
I sat there for a while and really just calmed my mind after the scramble across rocks and boulders to attain it, and allowed the cave to embrace me, like a mother would a child. It was an awesome experience and refreshed my feeling of being protected and nurtured by the universe.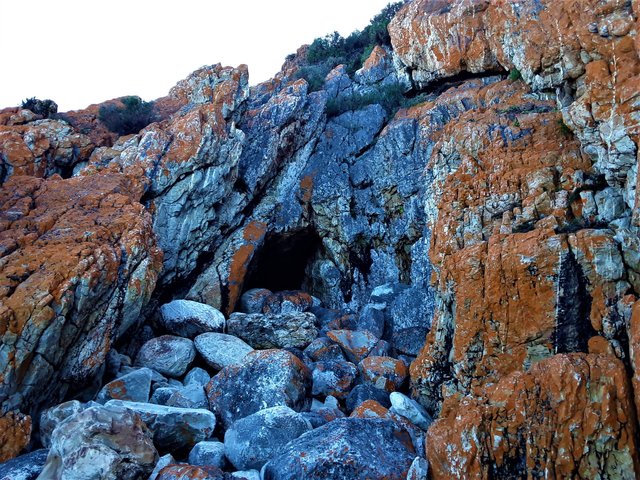 A second meditation cave means there is space in this place for several enlightened ones 
I mean this cave felt magical. It allowed me to tap in to some powerful stuff. And then I just focused on a single point in front of me – the hole in the wall, like an arched window or tunnel eroded onto the cliff rock in the distance. I simply sat silently and still surrounded by epic nature, and I observed a single point without judgement or anything more than the desire to still the mind into a calm and receptive place.
I allowed all other thoughts of past or future to become unimportant and sat in the present moment in the middle of the cave.
And then it happened. I felt perfect and complete and satisfied.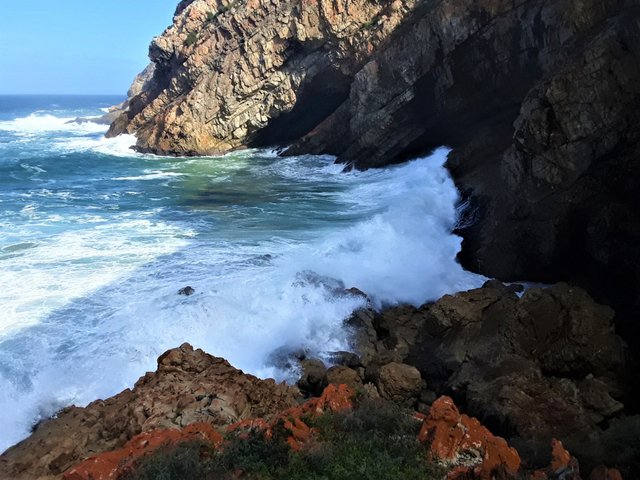 A third meditation cave which I have yet to attain, perhaps for the more way-out on-the-edge souls
The experience was powerful, even for a moment, because I always have it now in my memory, kind of like a happy place that I can go to within my mind's eye whenever I wish. You will love this cave, so get yourself over here to the Garden Route and find out what life was all about all this time.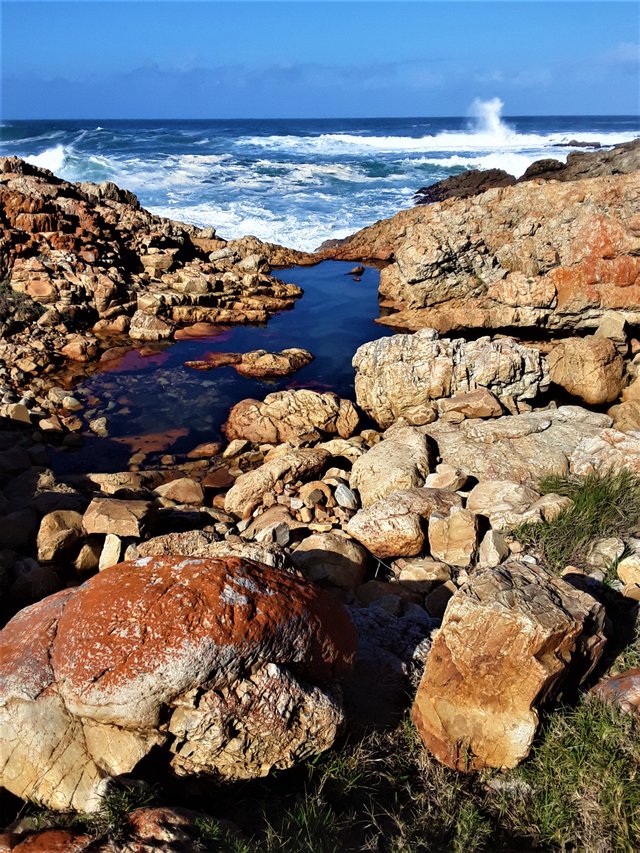 An intimate view of the Indian ocean up close and personal along the hiking trail
I understand you may have your own cave of enlightenment where everything feels lighter when you sit there, and I am so glad to hear it. You are one of the lucky few on this planet. If you don't have such a place then this is one for you. The flights here are cheap and the weather is great any time of the year.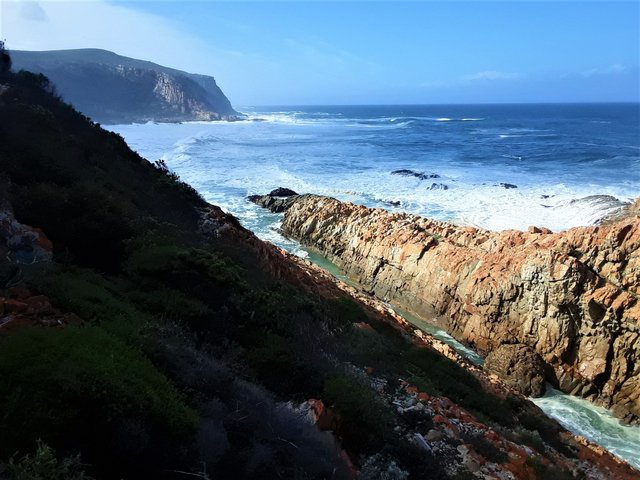 The steep cliff edges that lead to the mystical meditation cave in the photo above
Hiking along these cliffs on the southern shores of Africa, with the Indian ocean below, is really invigorating. So much space and fresh healthy environment all to yourself, it's just ecstatic. And then finding this cave which can give you sates of enlightenment just by sitting in it...I think it could be an ancient Koi bushman sacred sight from the original indigenous inhabitants, or something like that.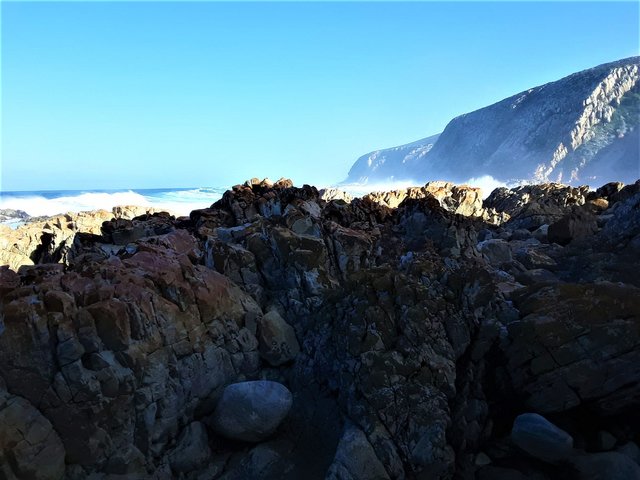 The hiking trail in partly o the cliff tops and partly next to the sea below
Anyway, I'm not charging and will freely be your tour guide and show you to this mystical cave on the south Cape coast of Africa when you get here, so book those tickets and let me know your date of arrival. You can thank me later, once you experience it for yourself. This cave works wonders.
(photos my own)
---
View this post on TravelFeed for the best experience.