EuroVelo 6 - Romania, Isaccea - Galati 55 km
Read this post on TravelFeed.io for the best experience
---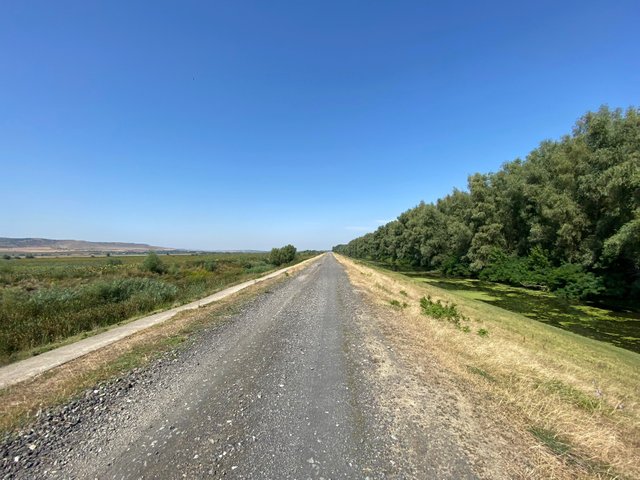 ---
It was at the end of august 2020 when it was clear to me considering the pandemic and all the international travel restrictions in place that I will not be able to continue with
EuroVelo 7
as I hopped for that year. But as one of the life's laws says "when one door closes another door opens" it made me look for the opened one. I realised that if I want to do some bike touring that summer during the pandemic I should do it locally and this eventually proved itself to be a very good opportunity for me to discover EuroVelo in my local county backyard. The Danube dikes upstream my hometown Tulcea seemed like a good idea to explore and I also now like to believe they are good candidates for the
EuroVelo
network expansion due for so long in Romania, because of their characteristics: flat surface, little to no traffic, scenic surroundings. 
Here is our treasure map for today: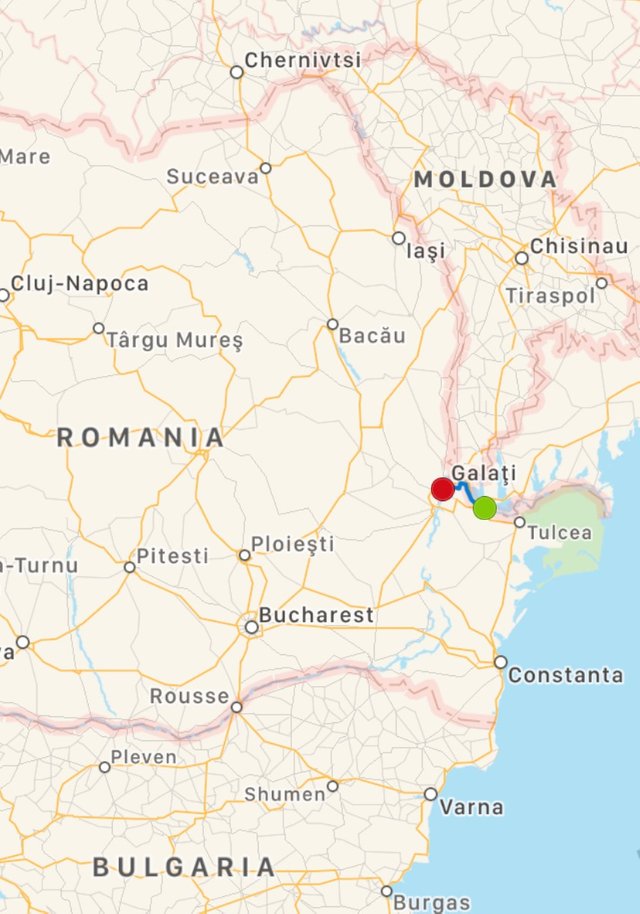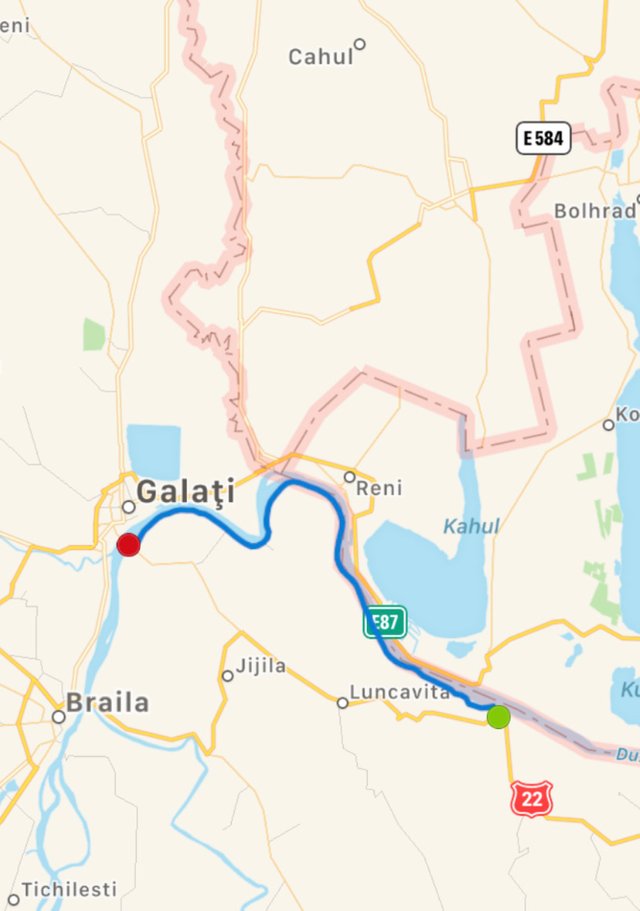 I propose to begin our trip in Isaccea, a small town of about 5000 habitants located 35 km north-west of my hometown Tulcea. Isaccea has been a border town on the Danube for thousands of years, conquered and held by dozens of different peoples, starting with the Celts which gave its ancient town name of "Noviodunum", followed by the Romans, later by Ottomans and Russians and presently by Romanians. (more info on wikipedia).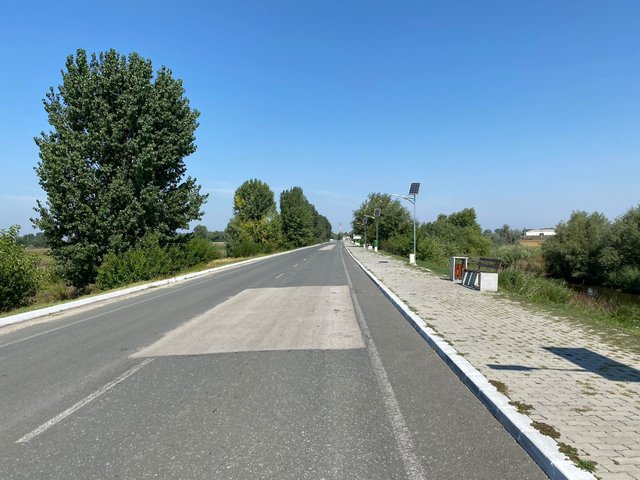 The road to the newly opened cross-border checkpoint with Ukraine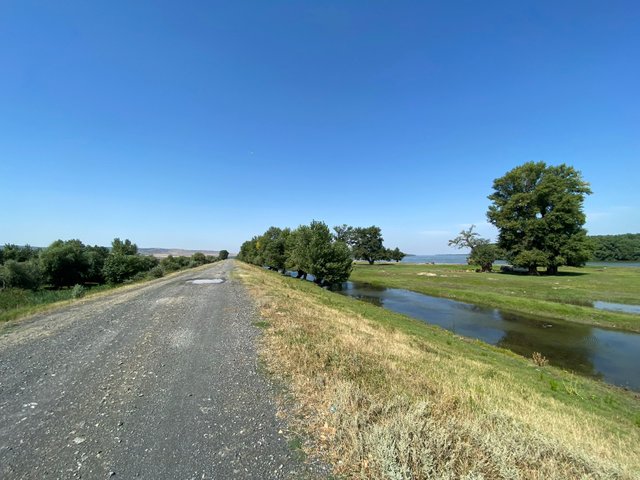 First 10 km upstream Isaccea on the dike are very picturesque, riding the  bike along this canal on the right, watching the wild birds lifting off the water as I was approaching.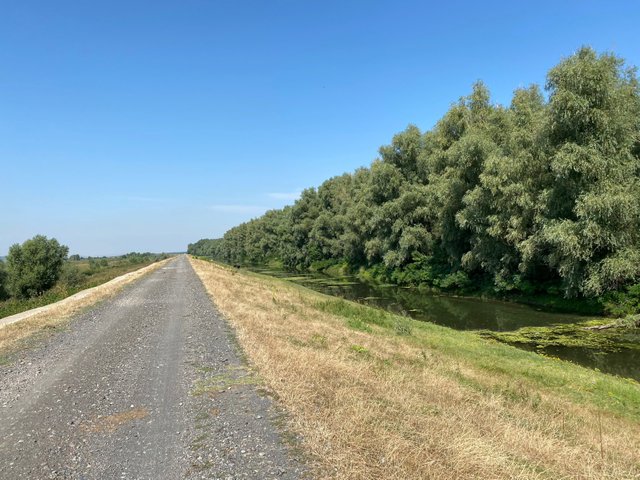 The Danube dike upstream Isaccea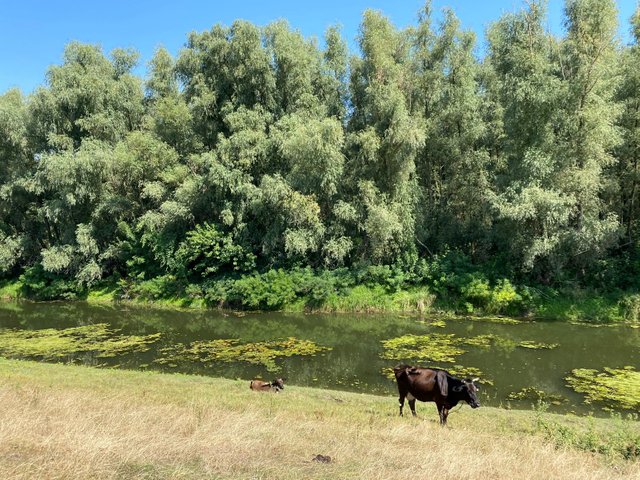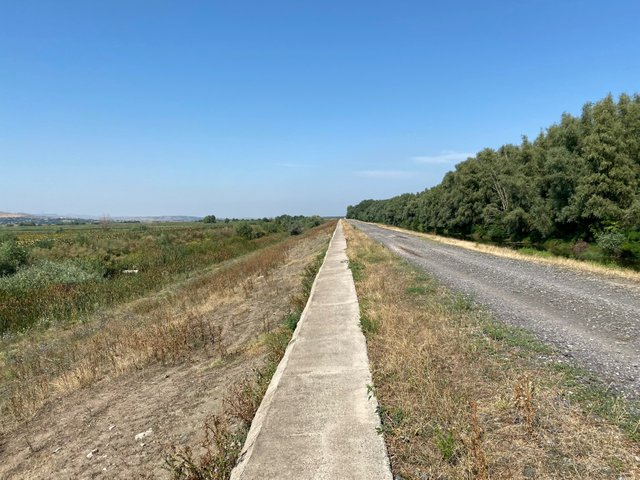 Found my balance on this narrow concrete shoulder
I kinda enjoyed riding on this concrete edge meant to consolidate the dike, it reminded me of a real EuroVelo bike path, paved and smooth. But be careful as it is very narrow and sometimes tilted and you could fall off easily if you don't keep a strong grip on the handlebar.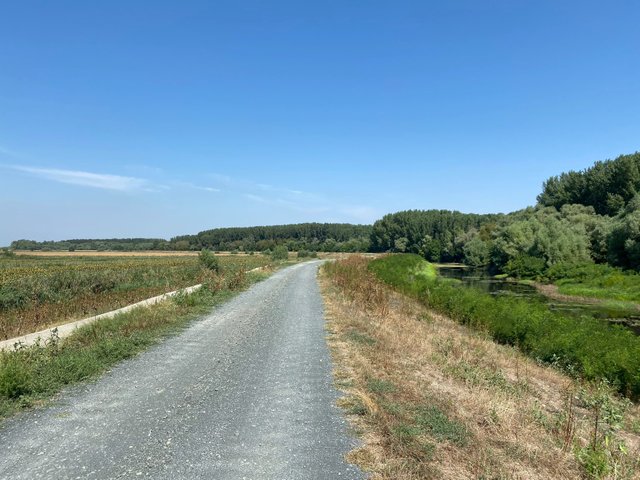 Gravel paved dikes are fun only if the gravel is very fine and no cars are allowed to make those micro dunes.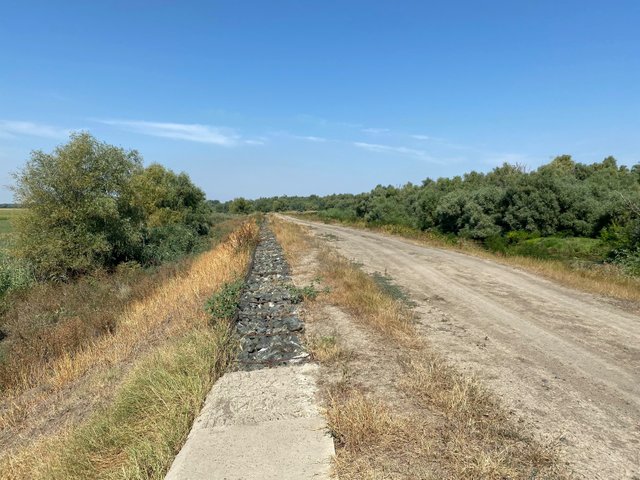 It's ready boss!
I prefer to ride my bike on a dirt dike like this instead, which is much gentle with my back.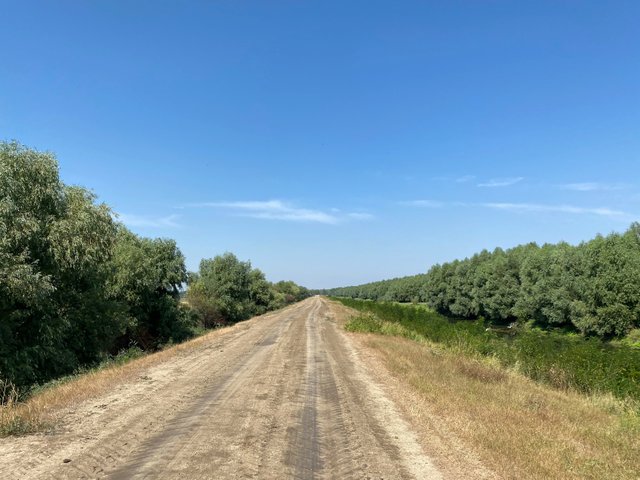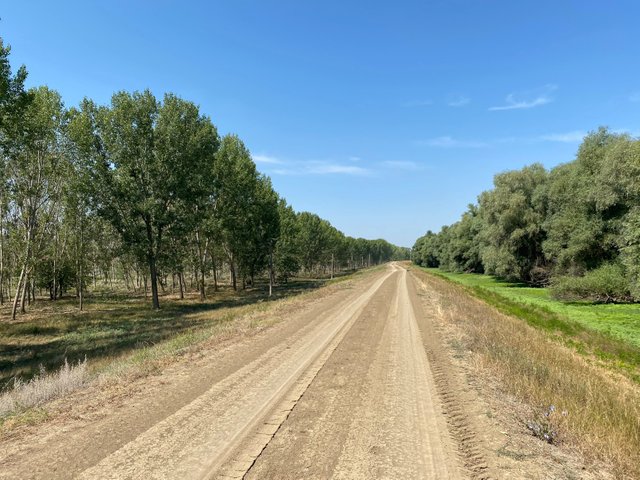 Classic pavement never fails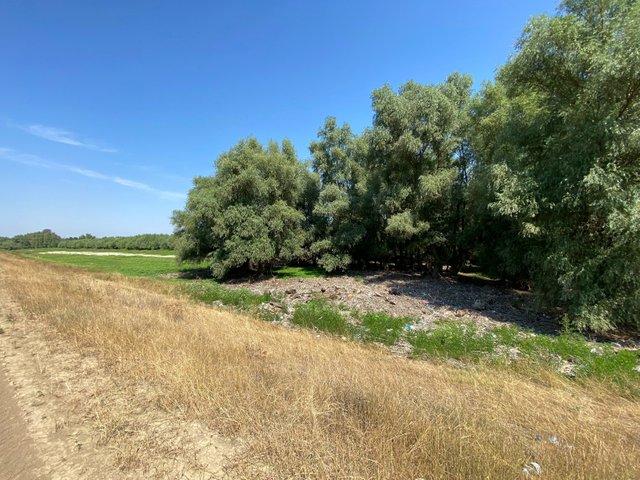 Too much plastic on our Danube banks...
Wondering how much is a ton of plastic worth cause I might get rich sooner from plastic than crypto. Most of this plastic bottles are brought in by the Danube floods and left behind in the forrest when the water levels drop in the summer. In the last couple of years Romania pushed by EU started to implement a waste collection system in the rural areas so people have a proper way to dispose of their garbage now, but beforehand the back of the yard to the river slope was the place to dump it or to burn it. As you can imagine most of the garbage ended up in rivers after a heavy rain. But it's never too late to do the right thing for the environment.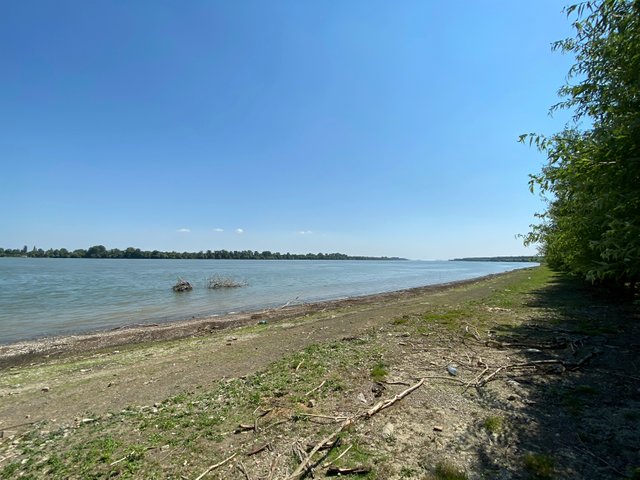 Ukraine is on the other side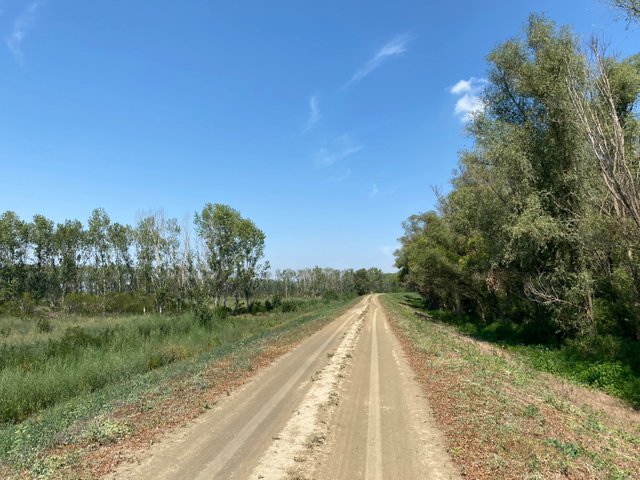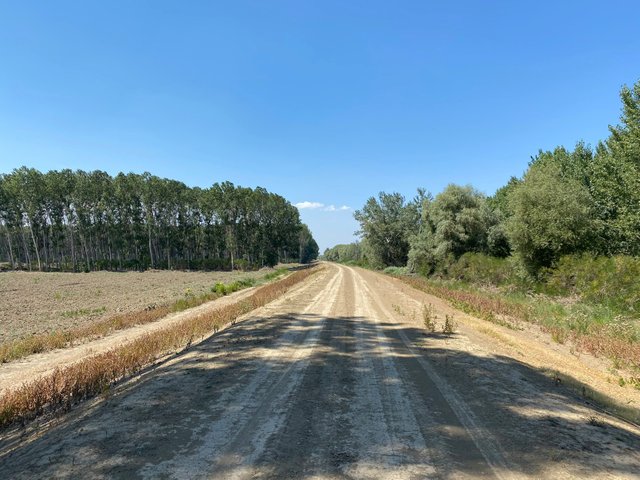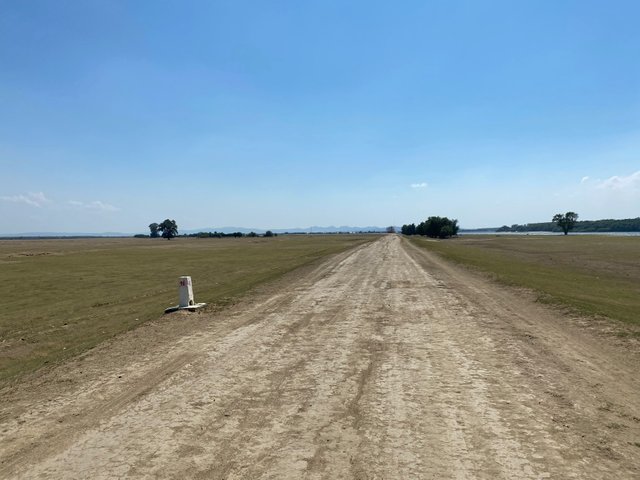 Was getting quite hot in the afternoon, 32 degC when I was approaching Grindu village. The summers in Tulcea county are dry and hot with an average temperature in august of around 25 degC.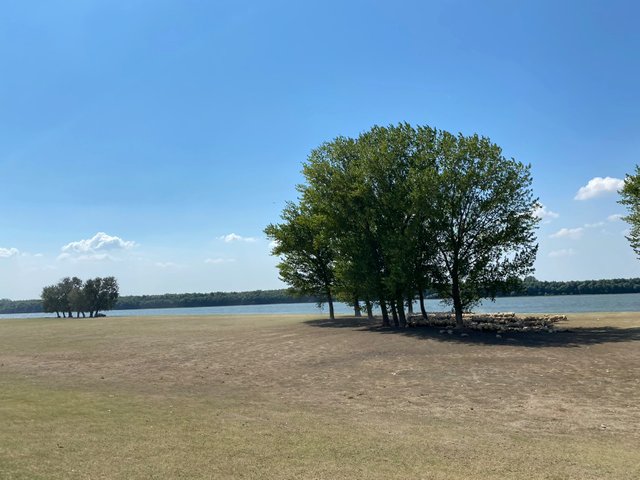 A herd of sheep enjoying some shade, including the dogs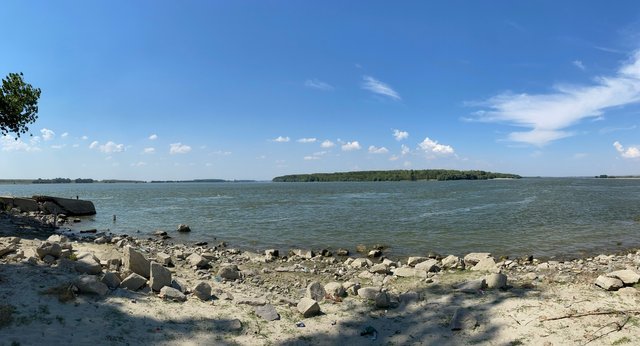 Found myself a quiet scenic corner here in the shadow for a quick break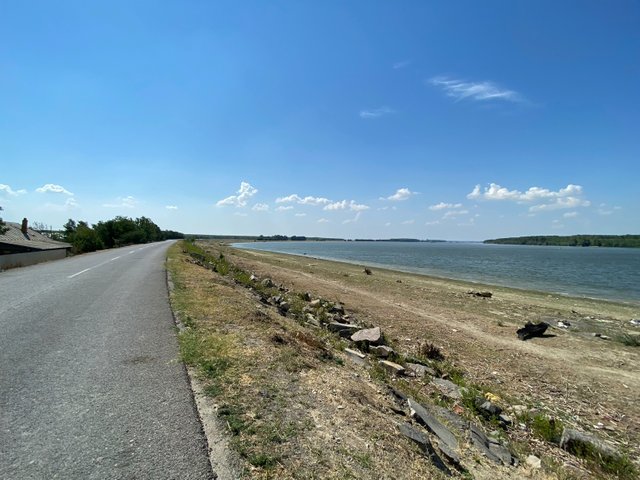 Felt like ridding on EuroVelo here but not for long
Found some asphalt in Grindu village which I really enjoyed for about 1 km before rejoining a really nasty gravel portion of the dike where micro dunes are formed due to car traffic and wind, which have shaken my very soul.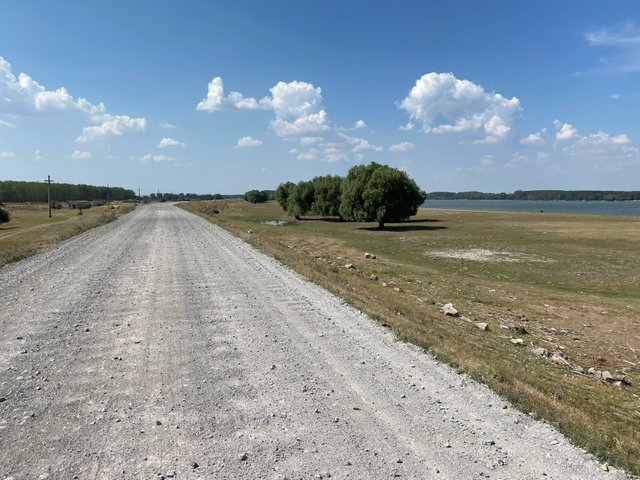 Shake it really good!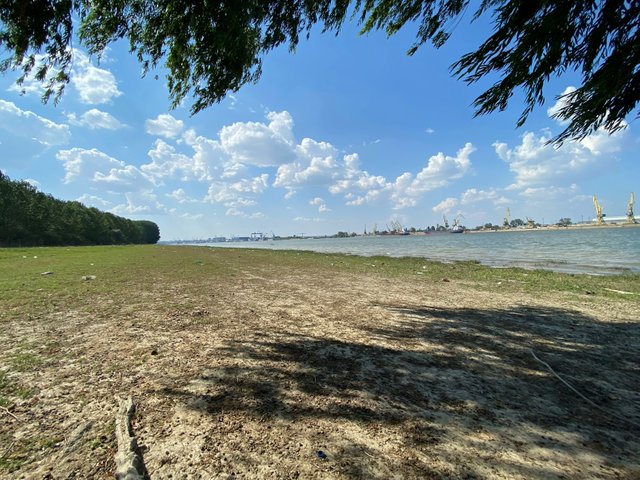 Getting closer to Galati, the 8th most populous city in Romania with around 250k habitants. Galati is an economic centre based around the port of Galati, the naval shipyard and the largest steel mill in Romania.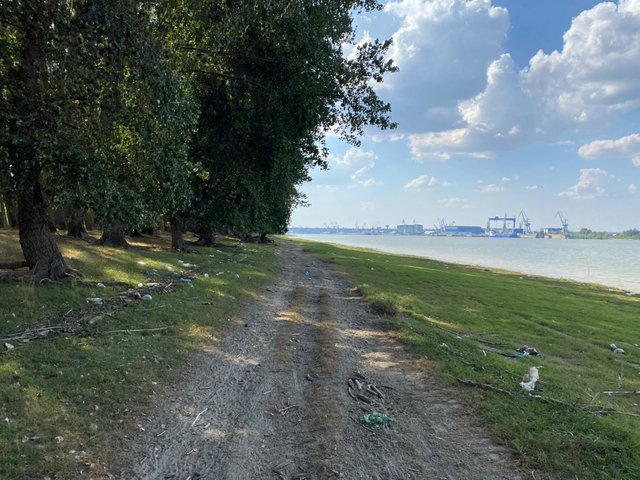 Found more plastic here!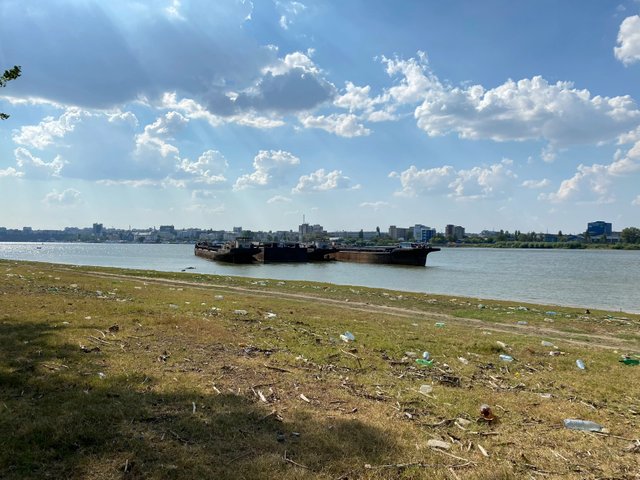 And more...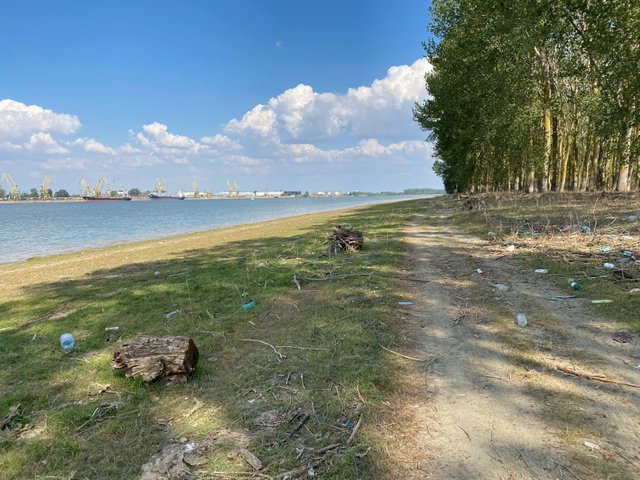 And more...
Sadly but true, this is how dirty the mighty Danube banks are downstream Galati, full of plastic bottles everywhere you look. A call to action in needed for the locals who come here more often, to fill their trunk with some of this garbage on their way back to town or at least not to leave anything else behind. I use to have 240L garbage bags in my car for situations like this when I arrive to a place and find garbage left behind by others. I like to do some housekeeping in the area before I leave, at the end of the day this beautiful planet is our ultimate home and we are all responsible to take care of it, otherwise we will end up like in the Wall-E movie.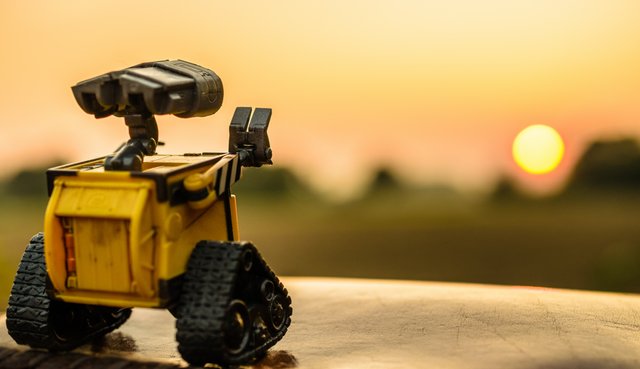 Haven is a place on Earth! - Photo by
Dominik Scythe
on
Unsplash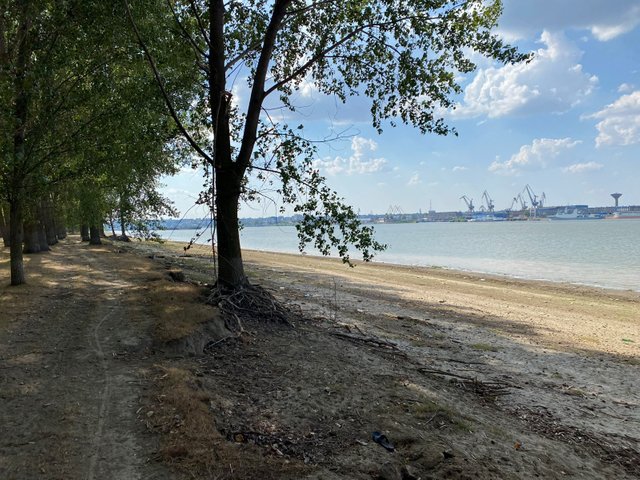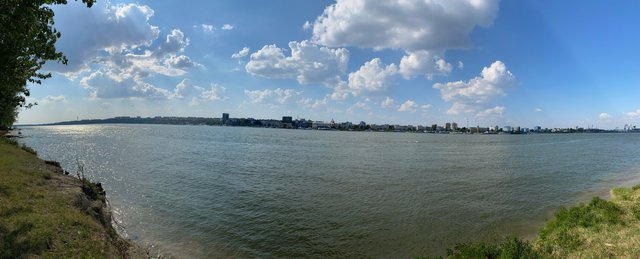 Galati panorama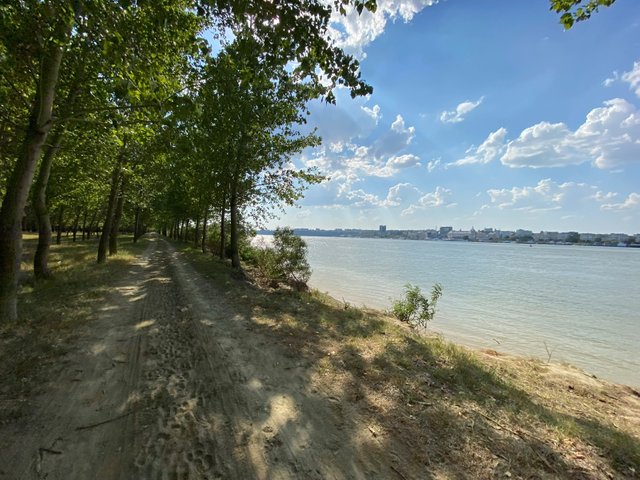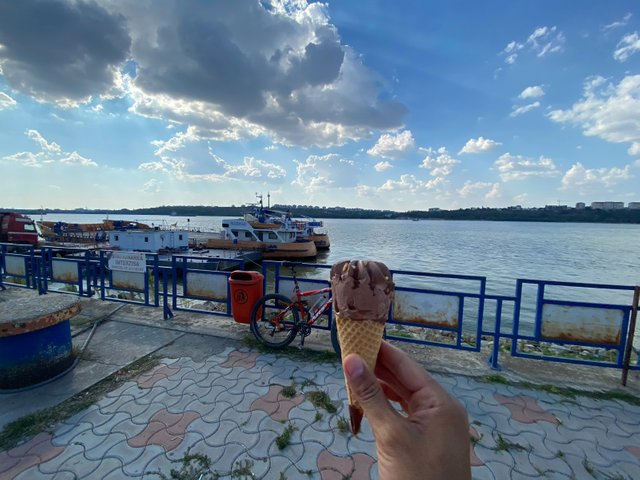 Spoiled myself with an ice cream before going back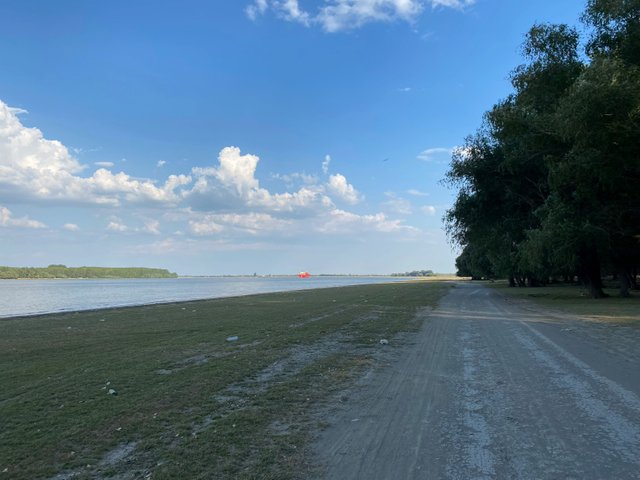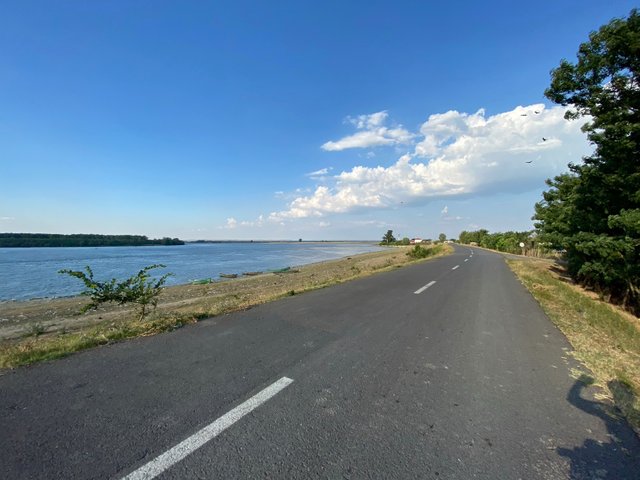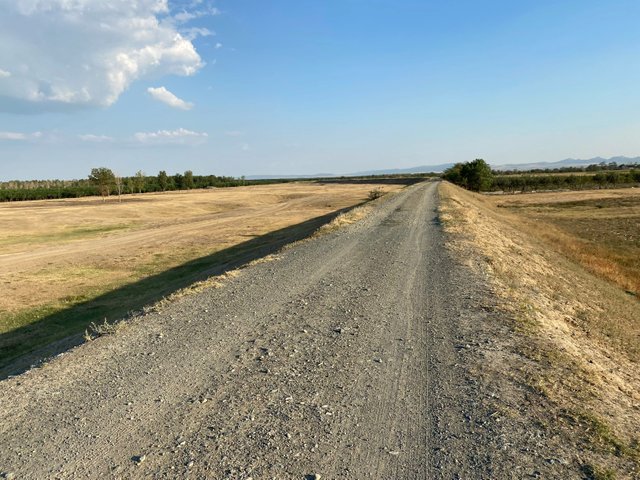 It was getting late and I decided to take a shortcut over the fields on my way back.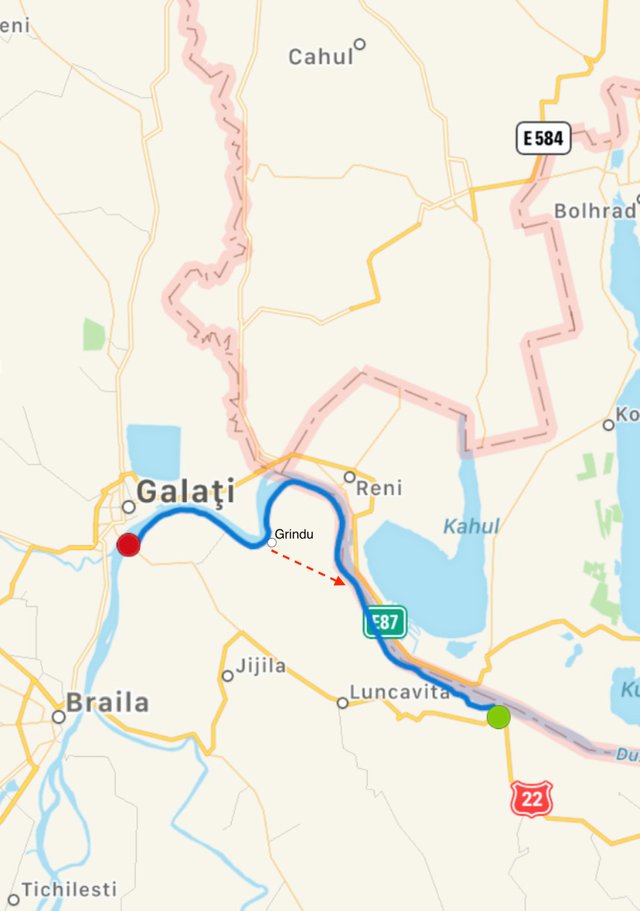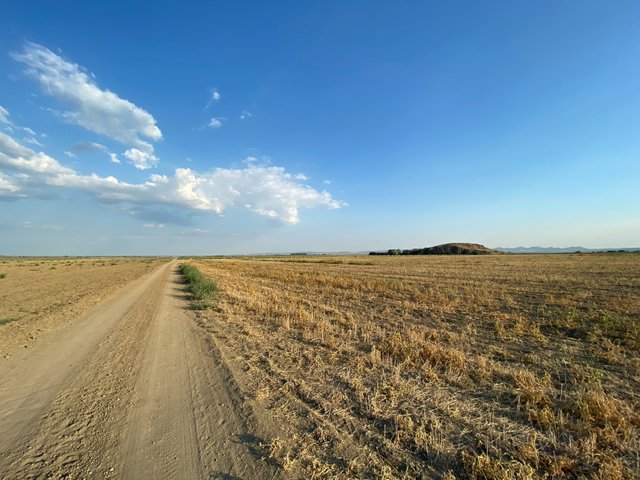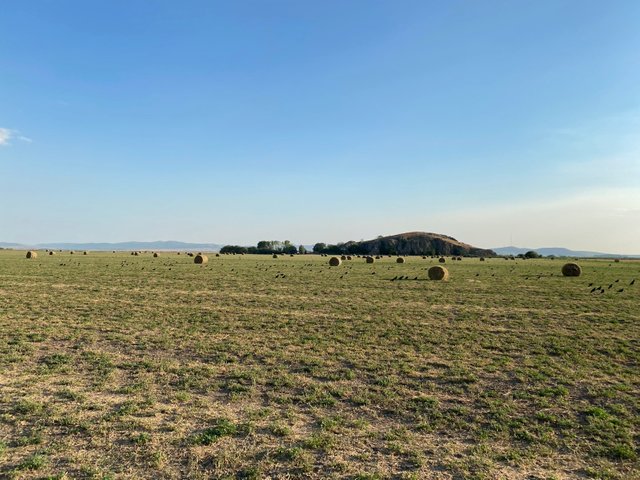 The Danube meadow is very fertile but because was embanked, it means that the natural equilibrium was lost and now pump stations are needed to keep the water level in control.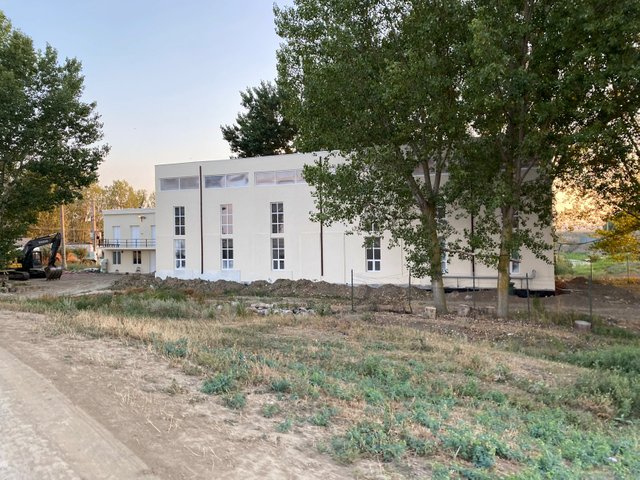 Rehabilitated pump station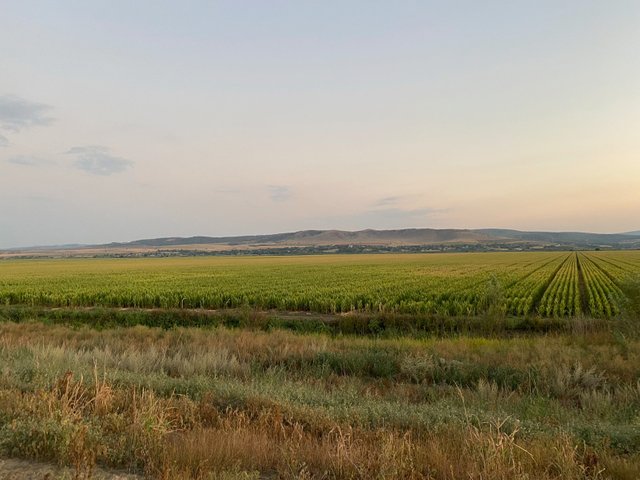 Good looking corn filed in the back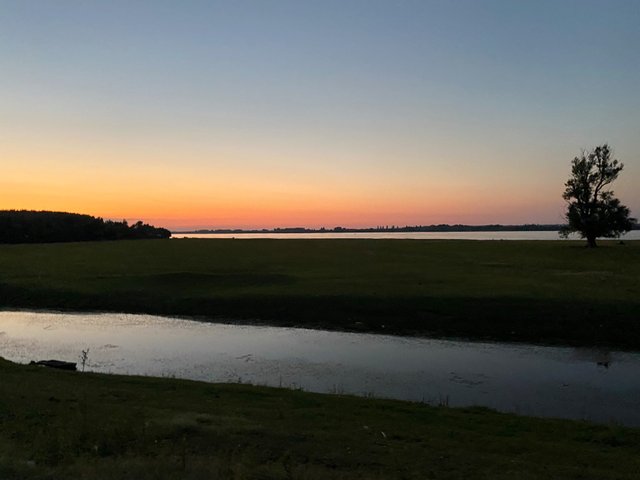 Got back to my car just in time the mosquito squadrons lunched their attack. Be warned about the mosquitos at dusk during summer, set your tent or find accommodation in advance, otherwise you'll meet with count Dracula :).
Until next time,
©Discover EuroVelo
---
All photos were taken with my iPhone 11.
EuroVelo, the European Cycle Route Network are registered marks of ECF asbl.
I have no affiliation with EuroVelo or other organisations mentioned here, I am just a traveller sharing his views and opinions.
---
View this post on TravelFeed for the best experience.