EuroVelo 7 - Zehdenick to Wesenberg 55 km
Read this post on TravelFeed.io for the best experience
---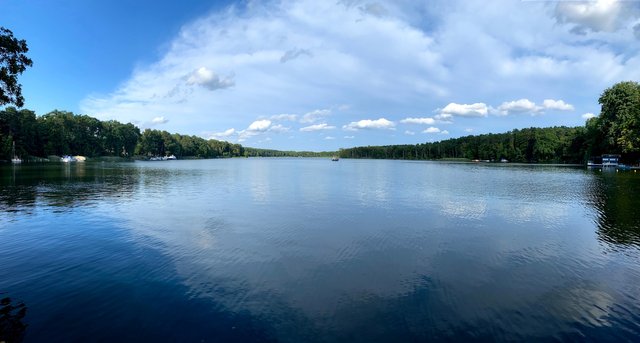 ---
First I wish you all a fantastic new year with good health and energy to do what you love and a bit of curiosity to discover new things this year, like maybe
EuroVelo
? :)
Personally this year I wish to grow the habit of writing which I find very difficult to implement for countless reasons but gives me great joy and purpose if I do it. So my new year resolution would be to write a post every two weeks which is something I publicly challenge myself to do. At the year end if I'll be successful it means I have written 24 articles (compared to only 5 last year) which will translate in more engagement for me here and also more inspiration for you so it's a win-win for everybody. 
---
After a bit of rain last night and a good night rest I was ready to start my third day of touring on EuroVelo 7 route from Berlin to Copenhagen.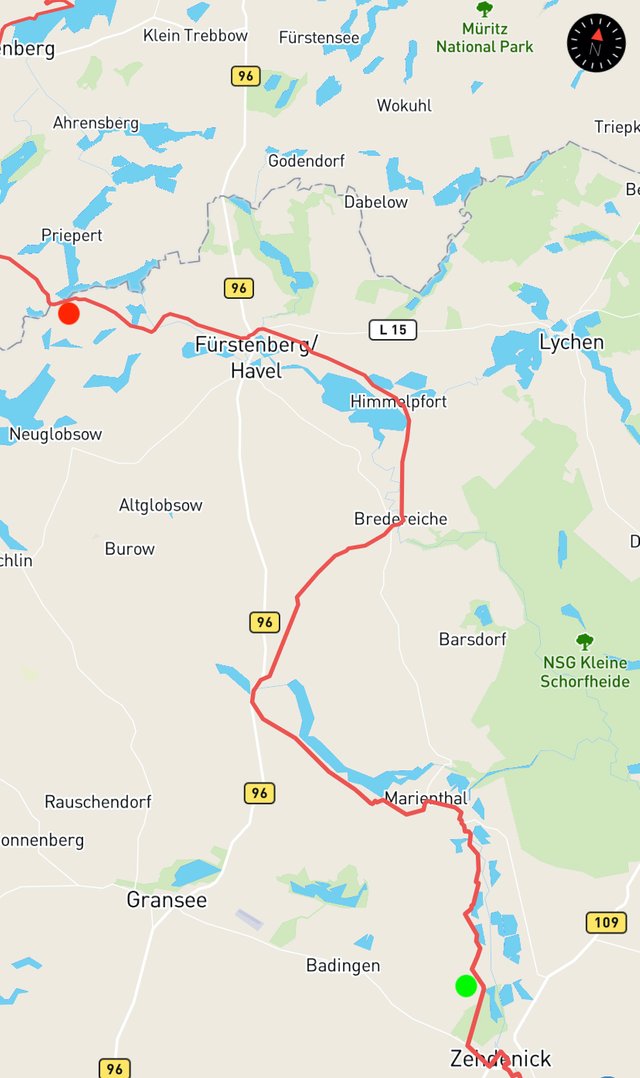 Day 3 map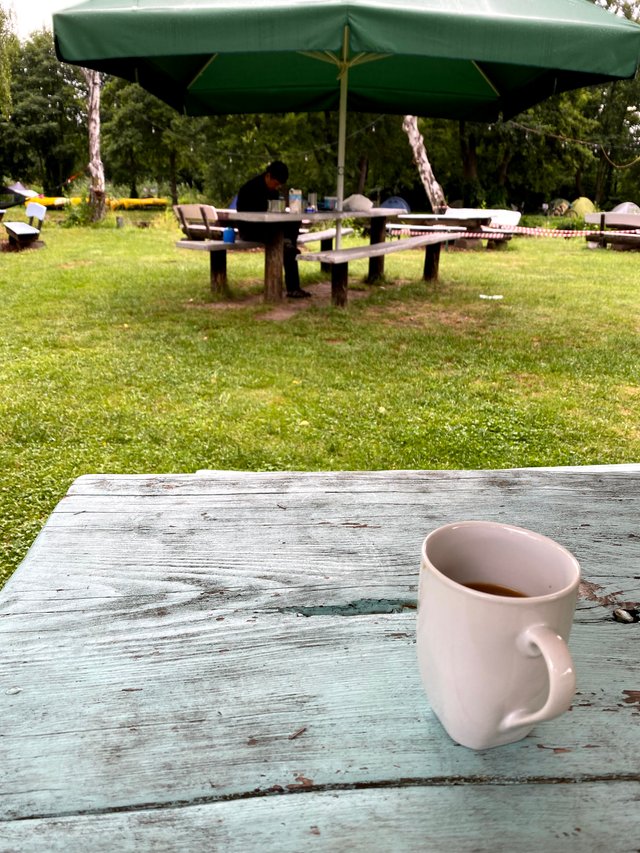 Day planning over a cup of coffee
I really appreciate the availability of a hot cup of coffee in the morning while touring and wish to compliment  the campings that offer this service. Being a coffee lover I like to take my time to enjoy it while drafting the day ahead, hear the birds singing in the background, look at the sky above, observe the nature around me and just be present in that very moment before staring the day when usually life takes over.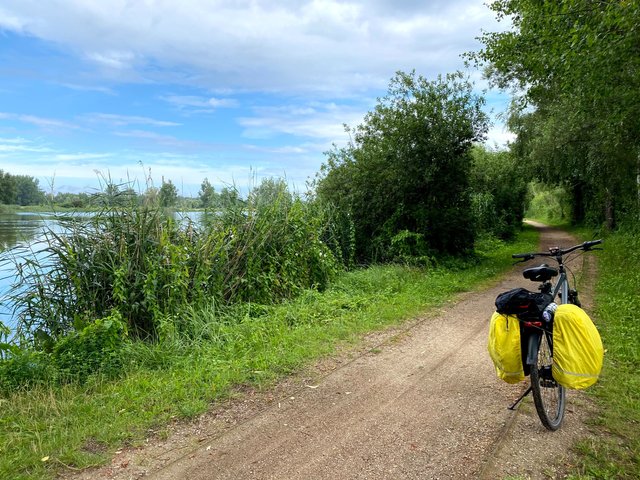 Feels like a good day for cycling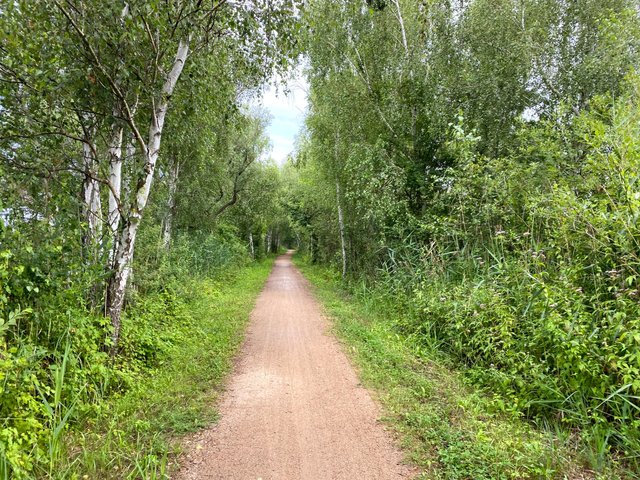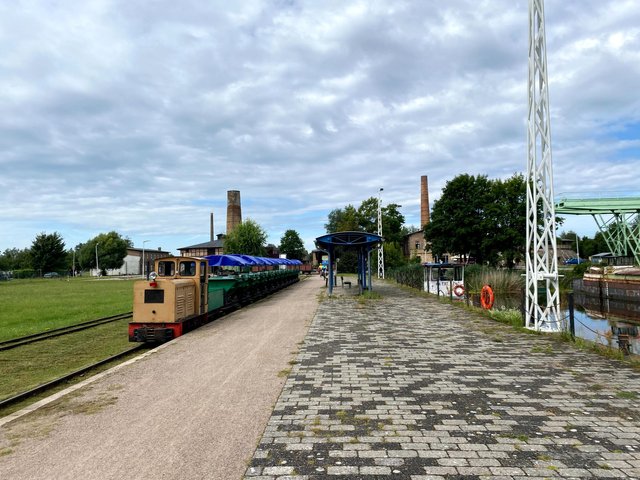 Hm, what's going on here with this little train? Looks like an amusement park! Actually this is an old brick factory transformed into an industrial museum. Curious as I am I decided to buy a ticket of course and learn more about this craft which is quite an interesting and complex one you'll see.
Mildenberg Brick Work Park
The whole area of Zehdenick where the Mildenberg Brickyard Park is located was once the largest brick-making area in Europe due to clay availability on the banks of the River Havel. Many buildings in Berlin after the WW2 were reconstructed with bricks manufactured here and transported on barges via the river Havel.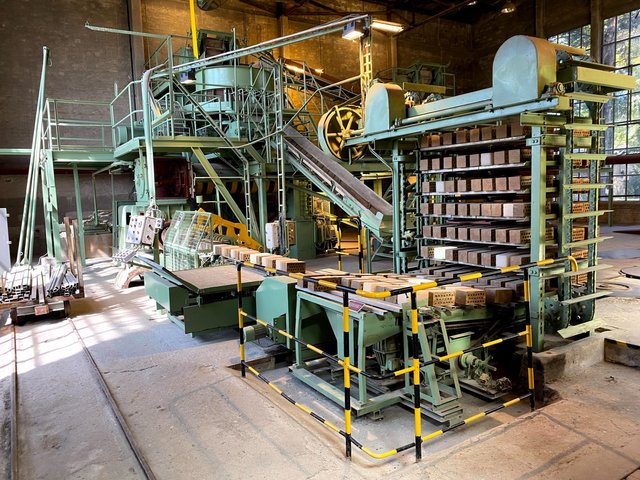 Here the clay was mixed and molded in shape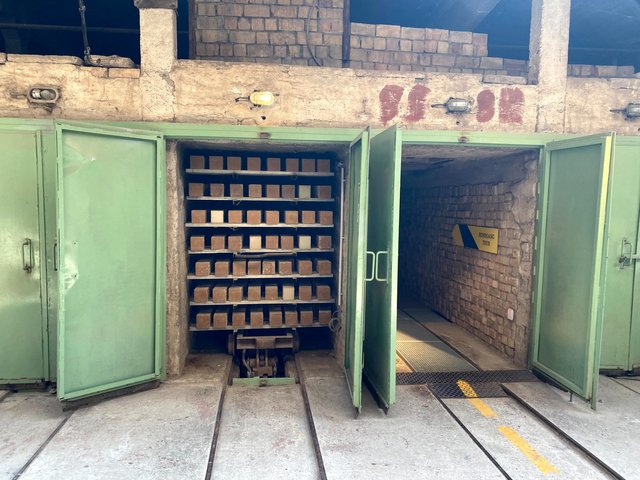 All the raw bricks then go into the dryer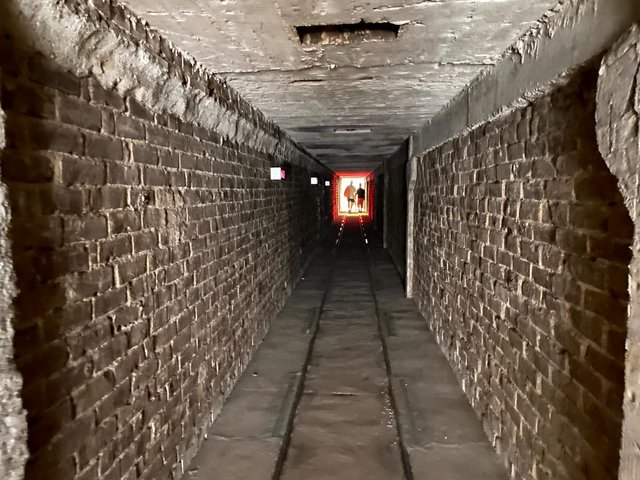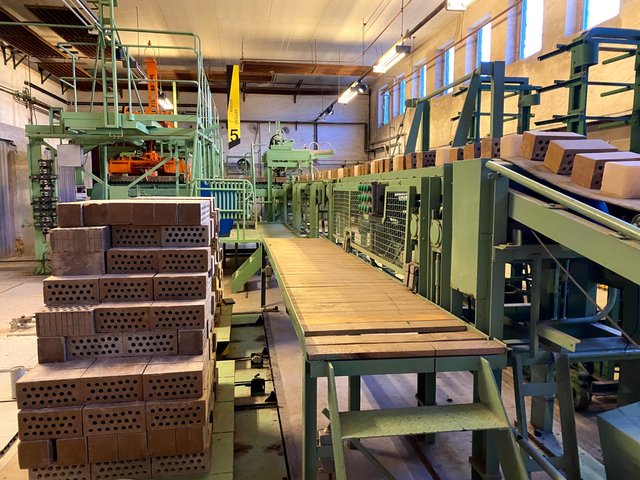 After drying they are stacked and later taken into to kiln for firing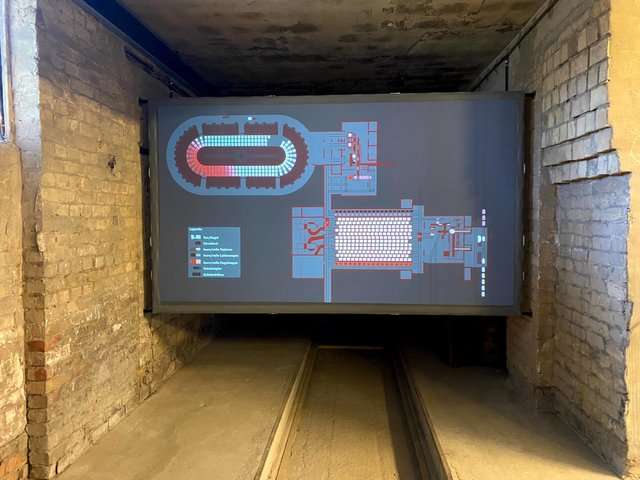 The firing process explained in this diagram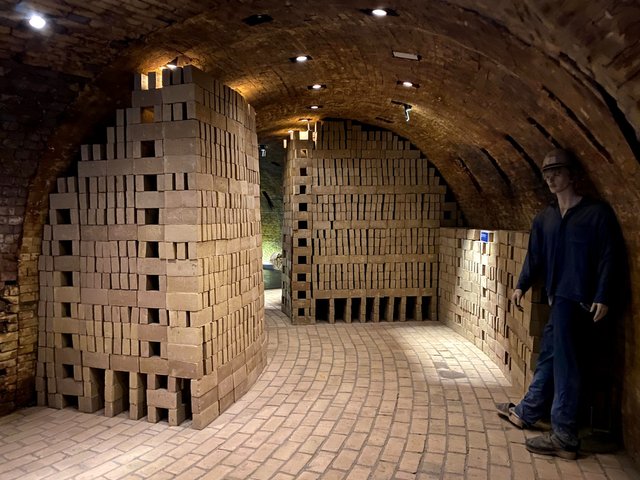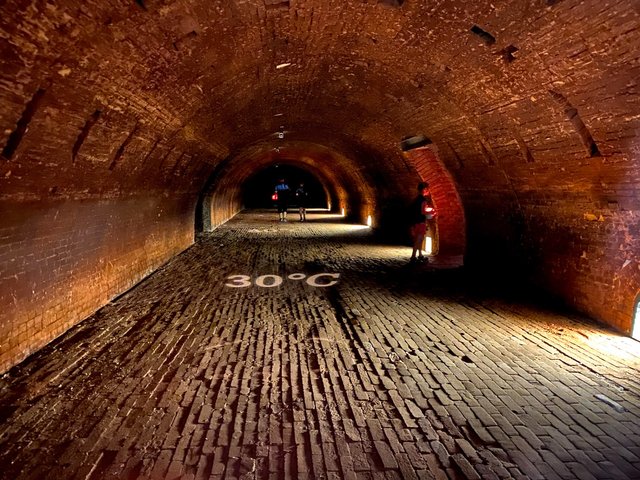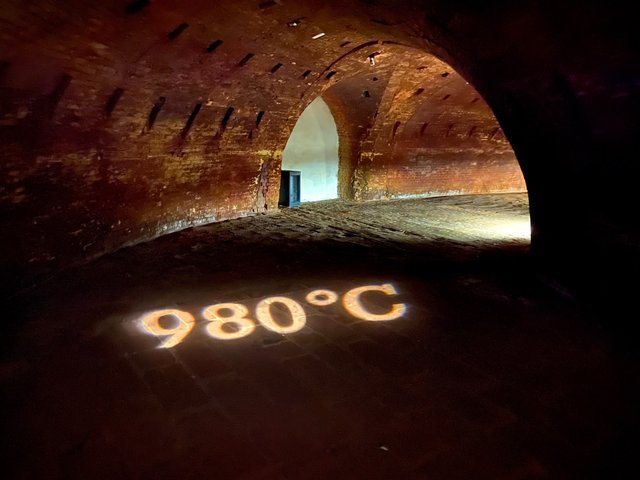 Made in Germany at 980 degC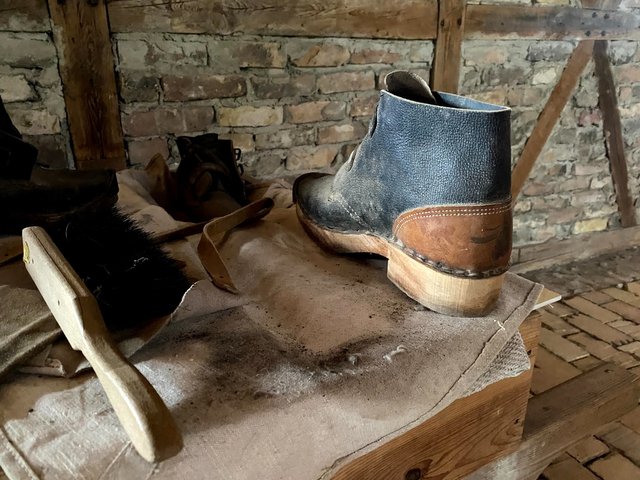 No easy job keeping the kiln going wearing these wooden-soled boots
Now let's get out of the kiln and enjoy a walk in the park on this beautiful sunny day.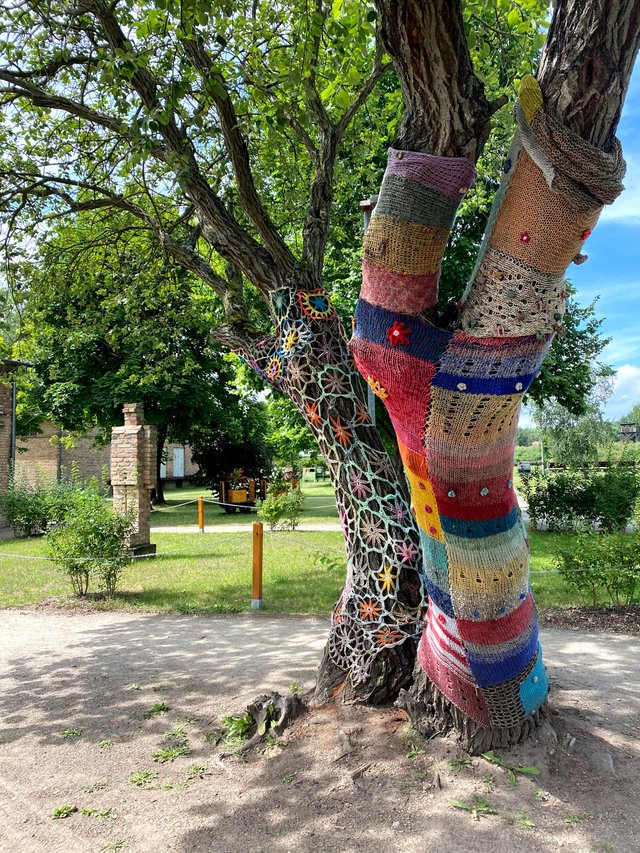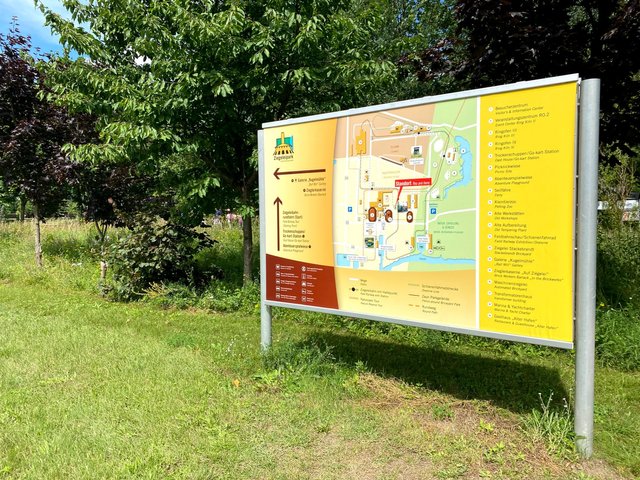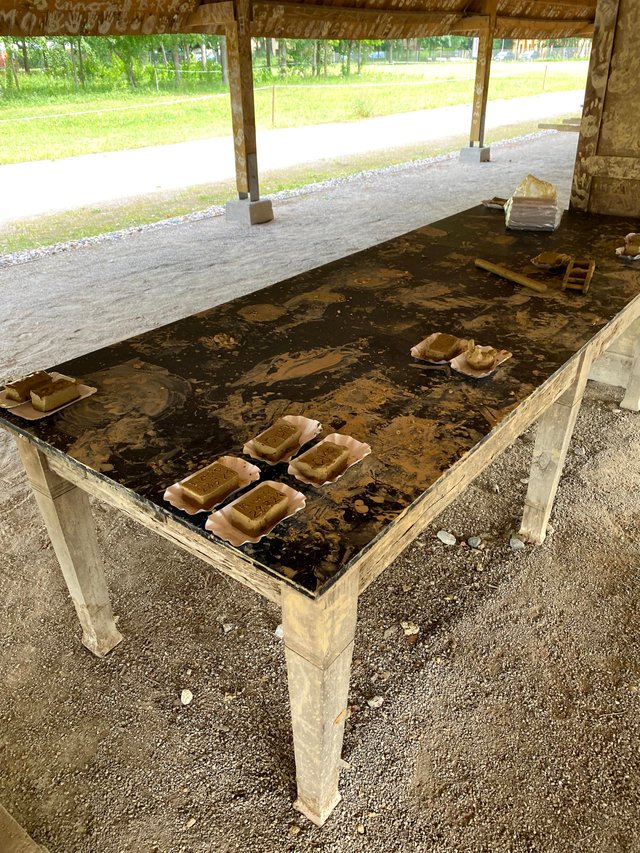 Kids will definitely have fun here getting their hands dirty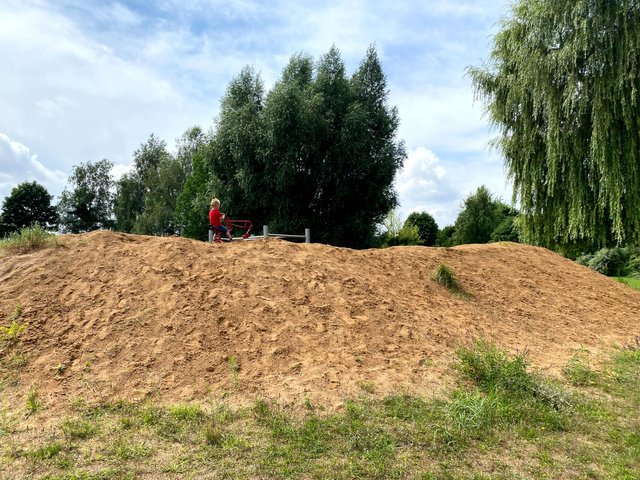 They can even dig out their own clay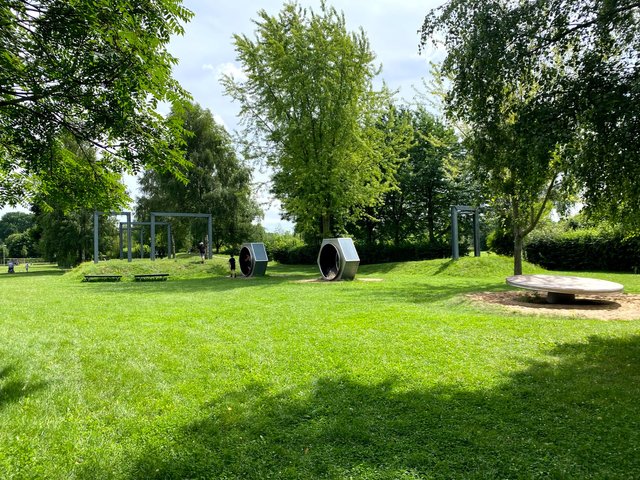 Is that a zip line?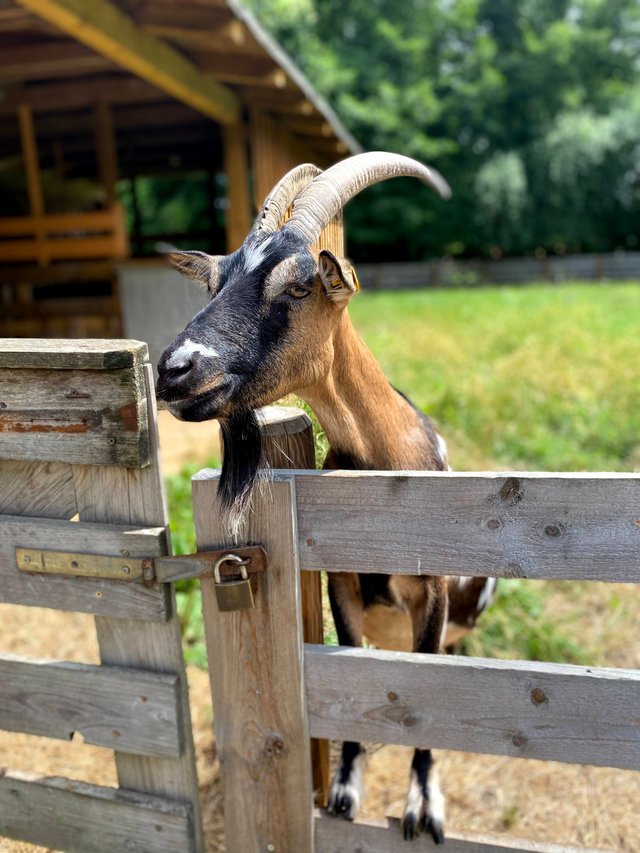 Bricky the goat says hi!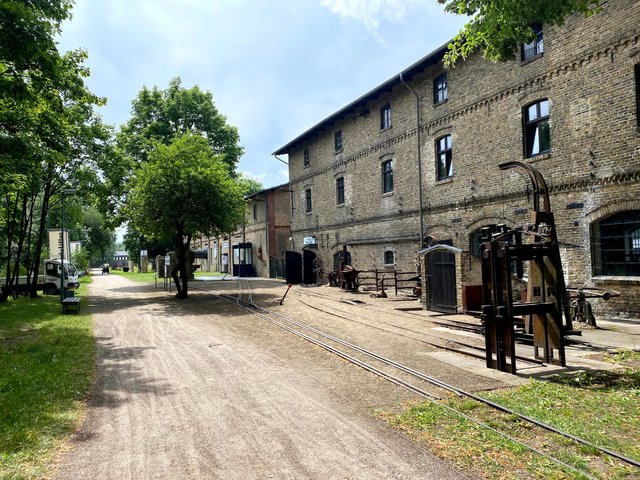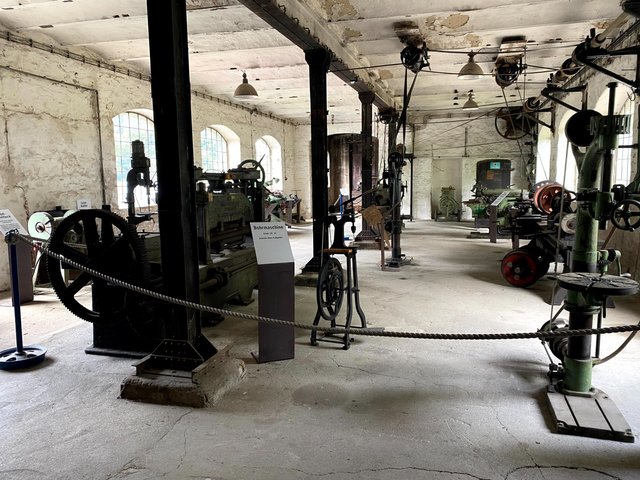 Many learning opportunities for everybody around here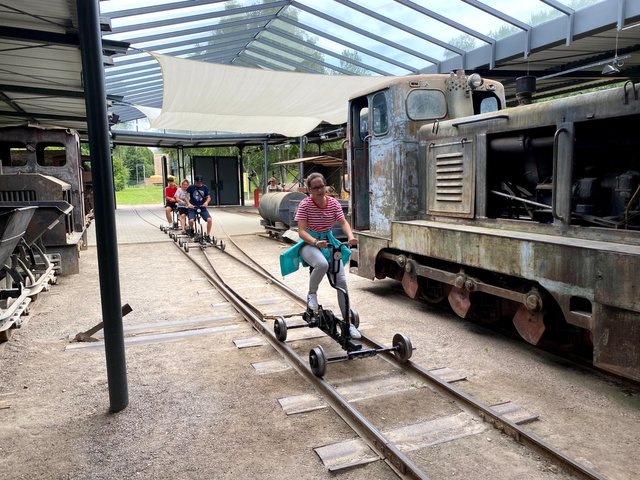 This is fun! No excuse not to to ride a bike now :)
This is all great for some screen free quality family time. All of these activities combined with the bike touring adventure to get here will make up for an unforgettable holiday for the kids. If this is their first tour it should be an easy one like this coupled with some fun experiences along the route like this factory visit and some lake swimming breaks in between not to mention the whole camping experience in the evening. While writing this article I am also thinking to repeat this portion from Berlin to Wesenberg with my wife and our 8 years old son as our own family touring premiere.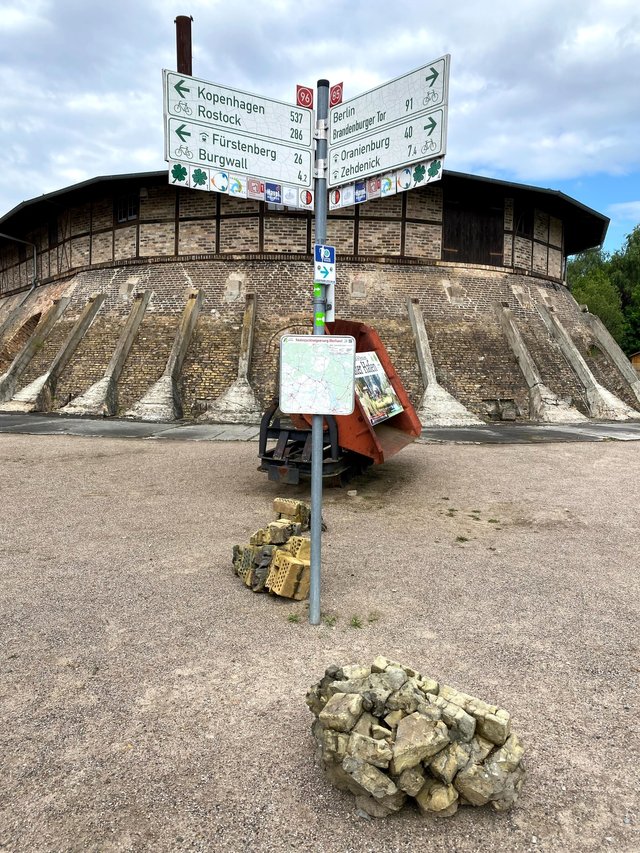 Only 537 km left to go!
Will need to burn some calories to get there so I propose to start by filling the tank first.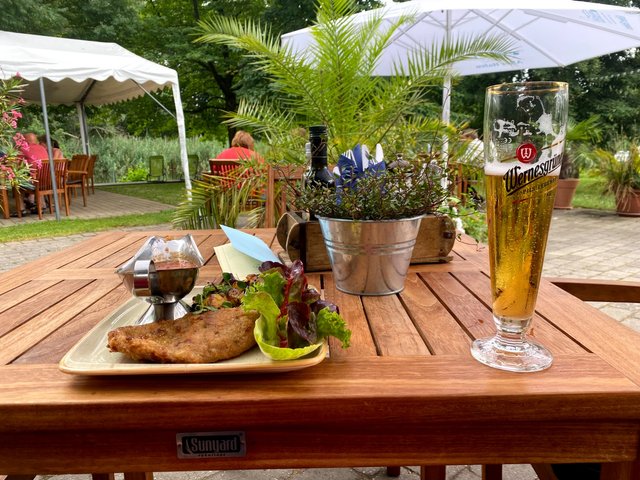 This was a good looking/tasting schnitzel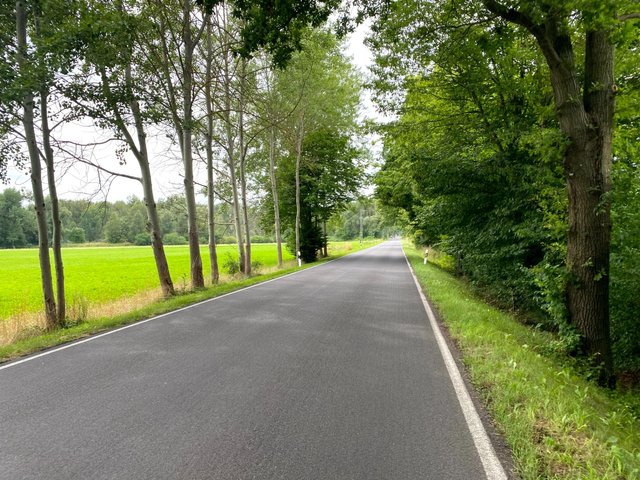 The road to endless possibilities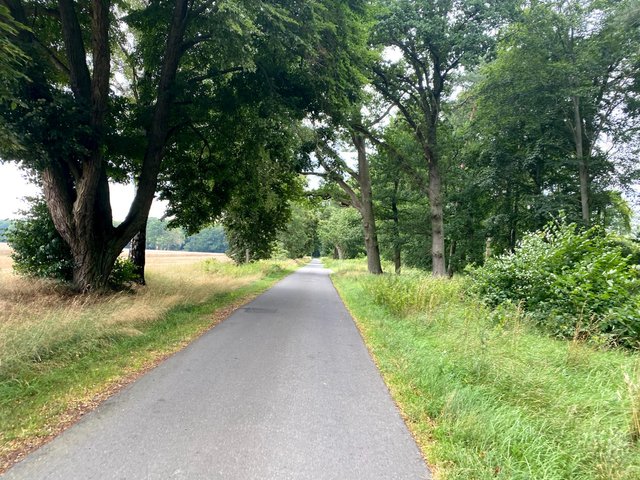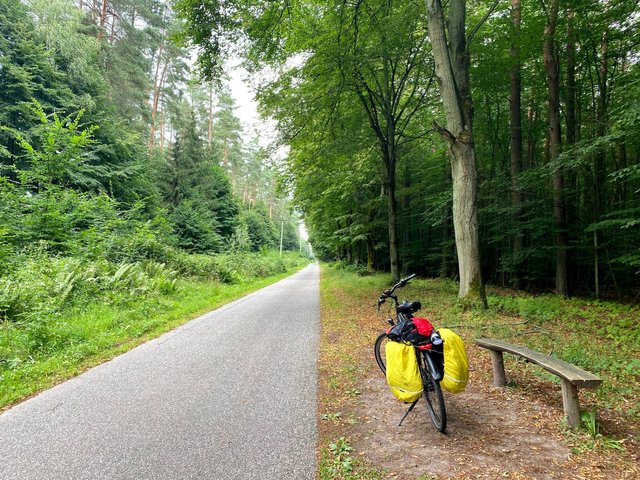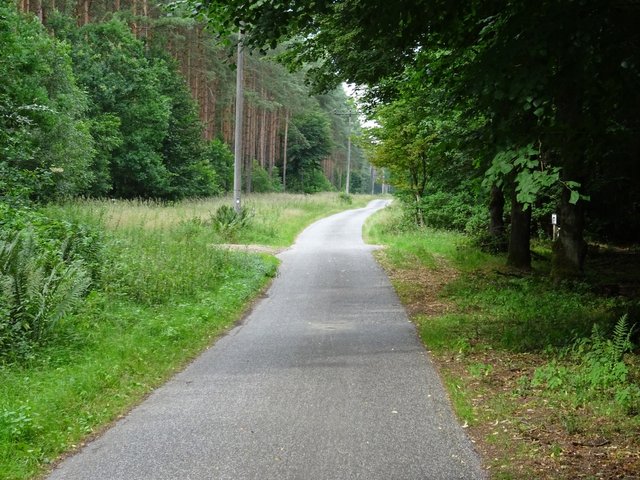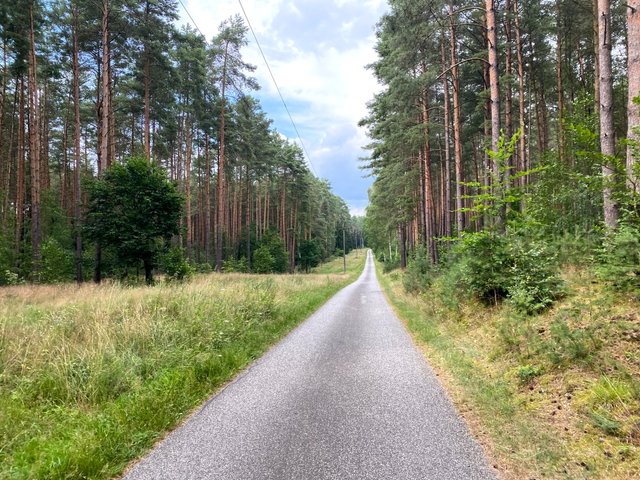 Valleys of Perspective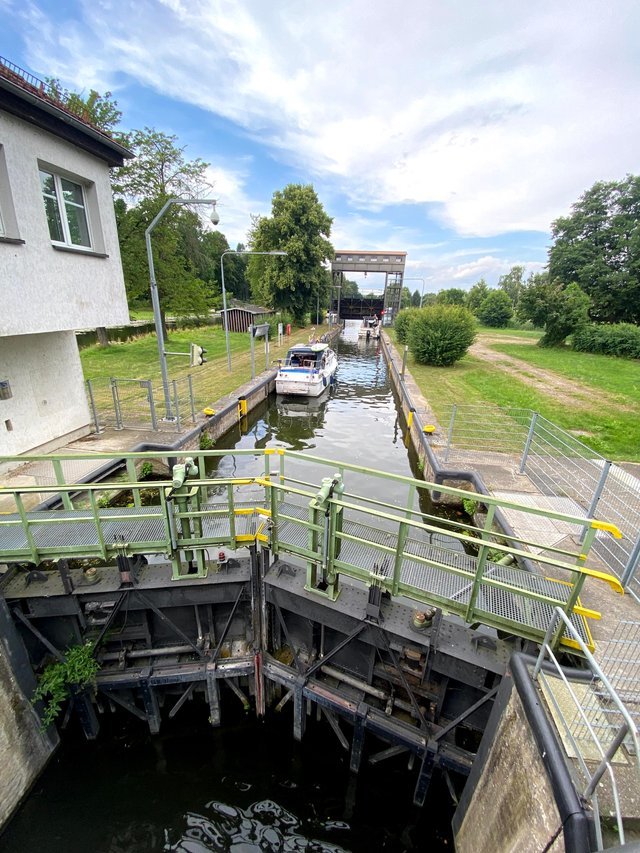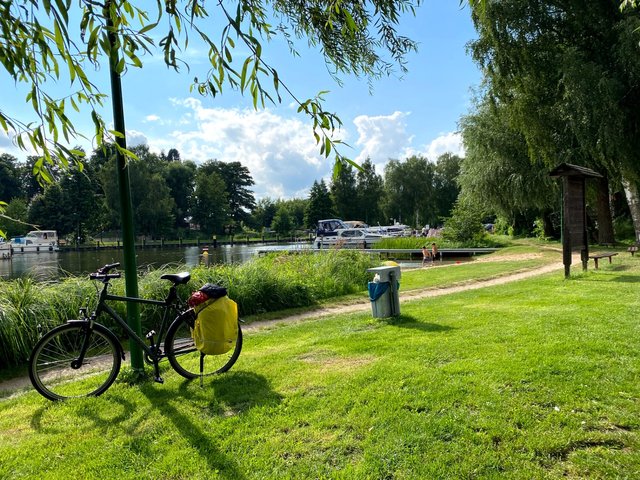 My wellbeing moment under the sun
Sometimes I find a place like this and the weather is just perfect, a place I see for the first time, a place I like, where I want to hit the brakes and take my 5 minutes of being quiet and just be present, savouring that moment of peace of mind in this noisy world.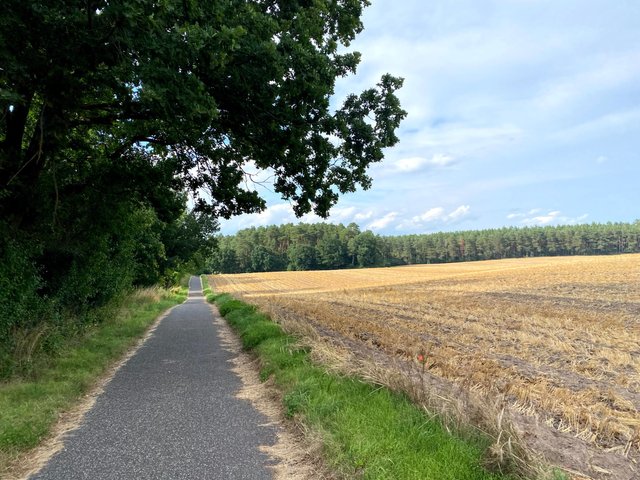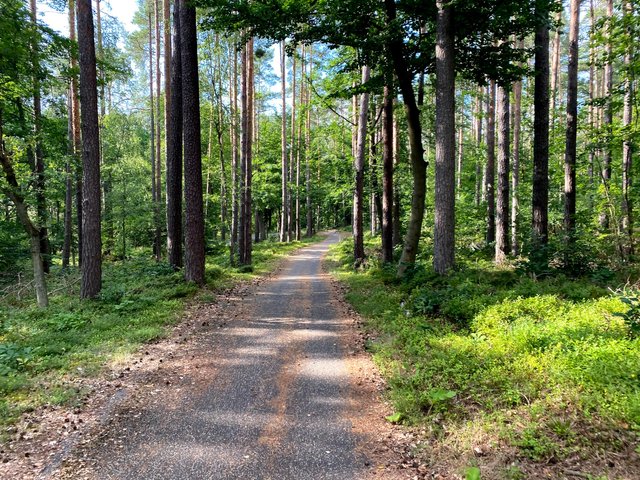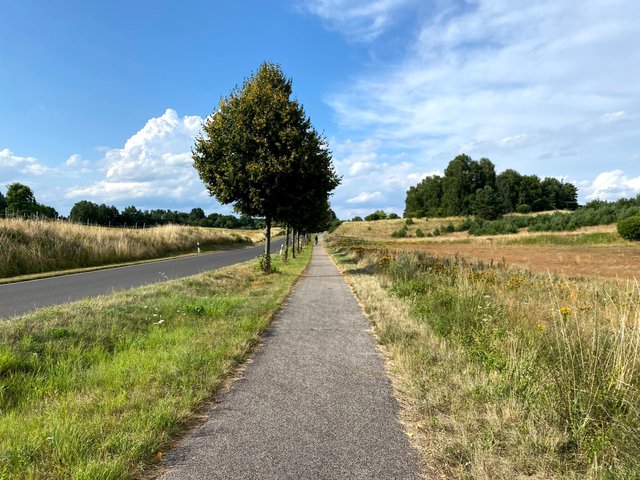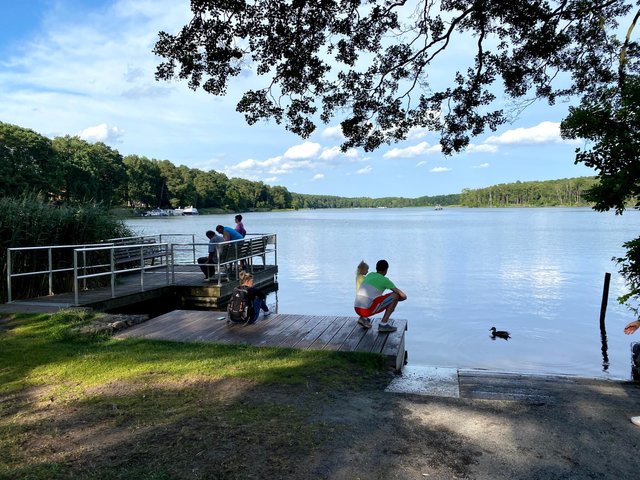 Quality time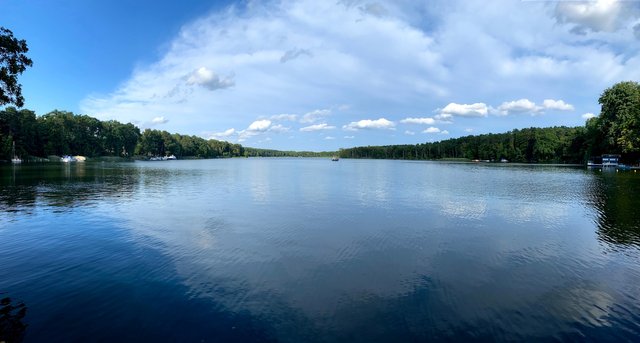 Haussee lake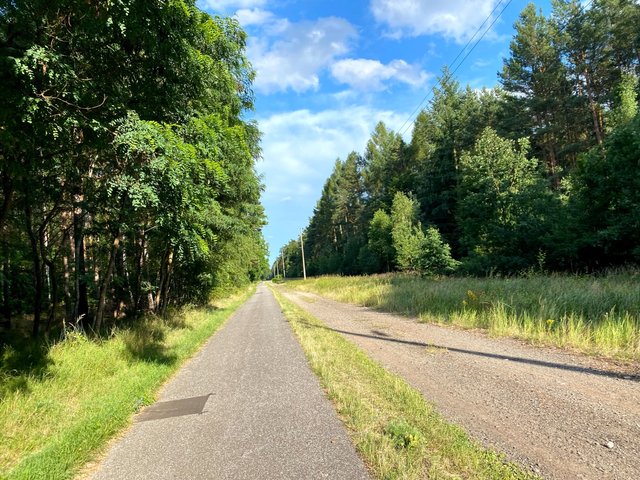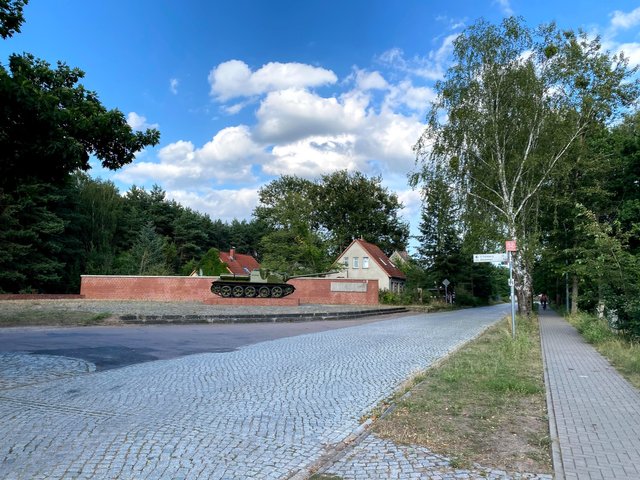 Make touring not war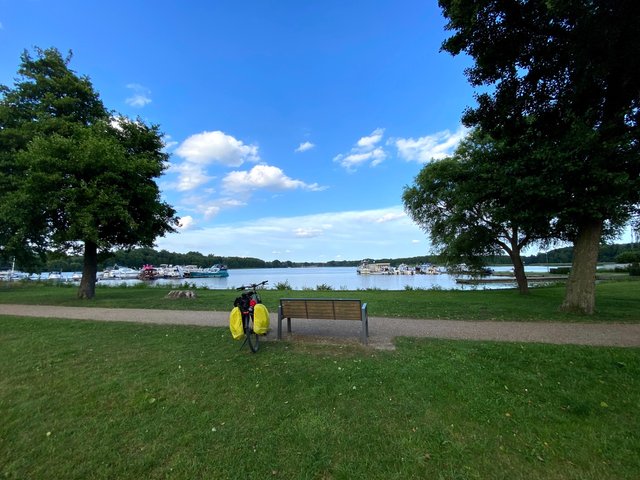 Short break in Furstenberg local park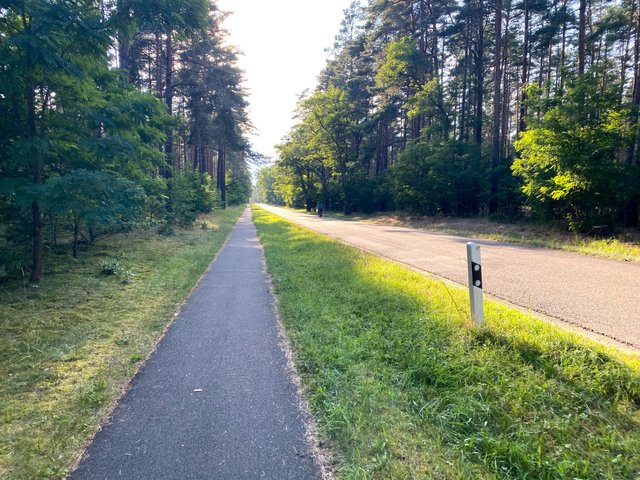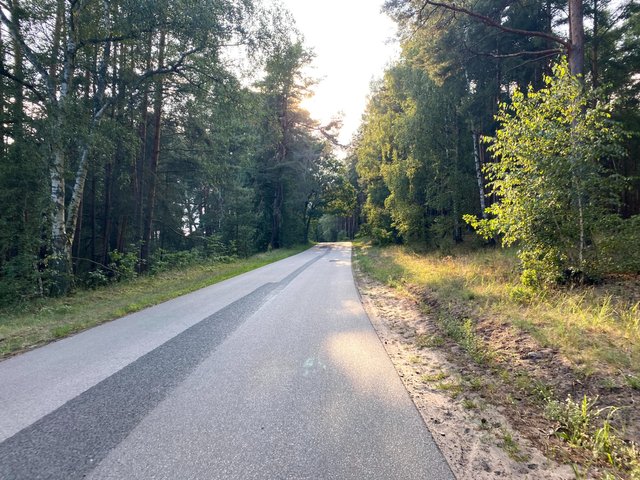 Love cycling in the evening light it's so peaceful
Imagine all the birds singing in the forest while slowly pushing the bike uphill.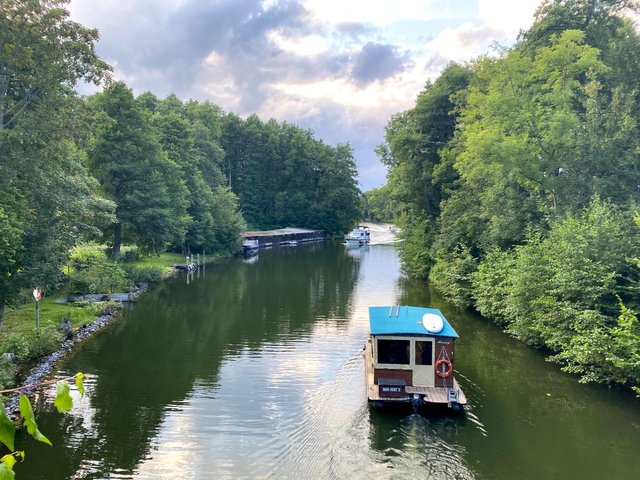 The calm before the storm?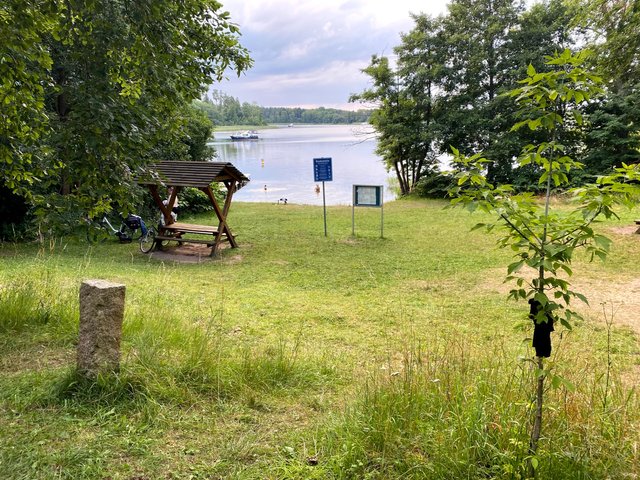 Who wants to get wet?
30 min later...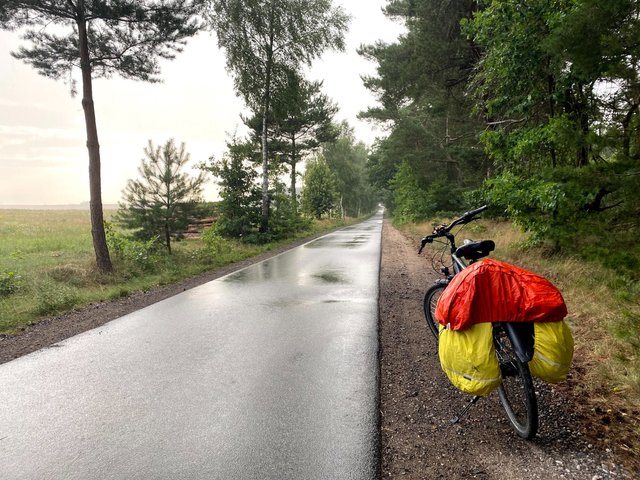 Looks like we've got some rain this evening, time to gear up accordingly
This unexpected rain now made my camping finding decision easier cause I just looked for the nearest one on the map and went straight there.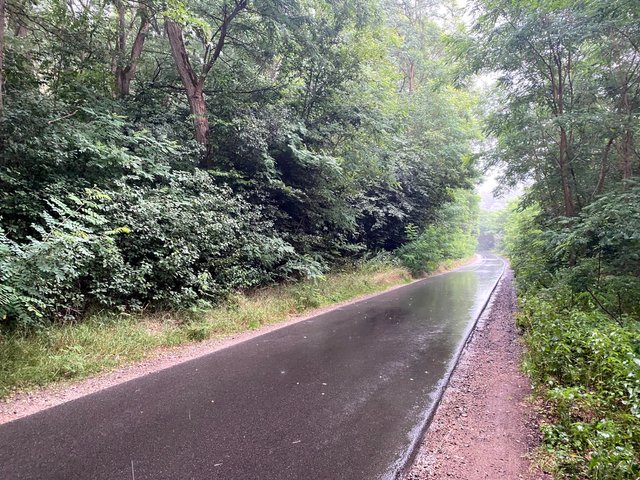 I arrived at the NaturCamping am Ellbogensee when the rain stopped and just in time to catch the sunset. The reception is open until 8 PM in the summer time in most campings but if you want to take a hot shower after a long day of cycling you better arrive a bit earlier because you'll need a special key token to have running hot water in the showers for which you'll need to pay extra at the reception when checking in. Unfortunately I didn't knew about it and had my second cold shower that day.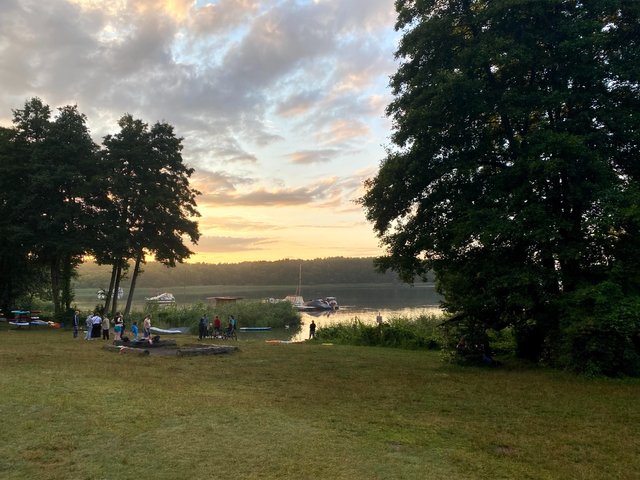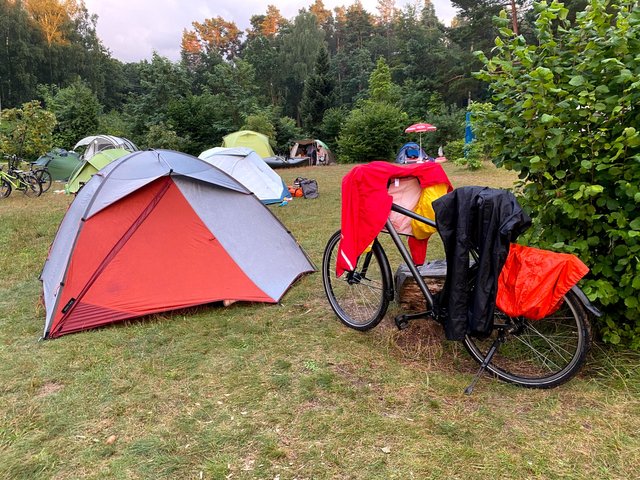 My home for tonight for about 15 EUR (laundry stand included)
How did you enjoyed our trip so far? Hope you'll find some inspiration here for your upcoming holiday this year.
See you soon for our fourth day of bike touring on EuroVelo 7 along the beautiful Havel river exploring the Mecklenburg Lake Plateau.
Until next time,
©Discover EuroVelo
---
All photos were taken with my iPhone 11 and Sony DSC-HX60V camera.
EuroVelo, the European Cycle Route Network are registered marks of ECF asbl.
I have no affiliation with EuroVelo or other organisations mentioned here, I am just a traveller sharing his views and opinions.
---
View this post on TravelFeed for the best experience.