Should You Visit the Famous Ha Long Bay in Vietnam?
Read this post on TravelFeed.io for the best experience
---
Anytime you visit a country, there is always that one location that has all the tourists' hype. For France, that would be the Eiffel Tower. For Italy, the Colosseum. For Vietnam, I would argue Ha Long Bay is that location.
Before you schedule your tour, I'd like to share with you my perspective and experience visiting this beautiful site:
Why is Ha Long Bay so famous?
Is it really worth the visit?
What should you avoid?
Why is Ha Long Bay so famous? A Brief History.
Named after the "descending dragon" appearance of the limestone columns that fill the bay, Ha Long Bay (Hạ Long Bay) covers a total area of around 1,550 square kilometres! The limestone islets in this region have been shaped and formed through over 500 million years of change and is especially known for its stunning biodiversity both above and below sea level.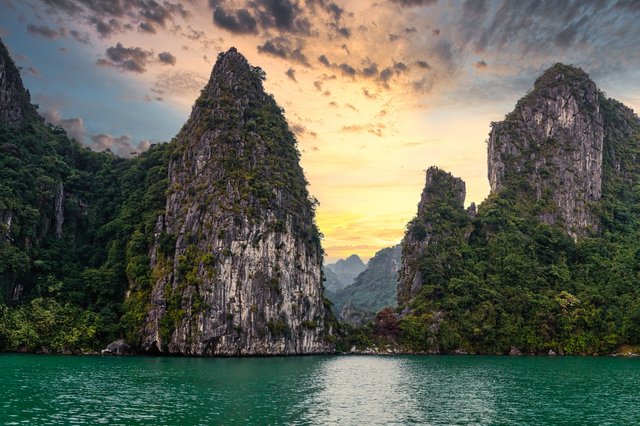 In 1994, the islet dense core of the bay was listed as a World Heritage Site. This designation is very important to the region, because it aides in its preservation, especially as it becomes a more and more popular tourist destination.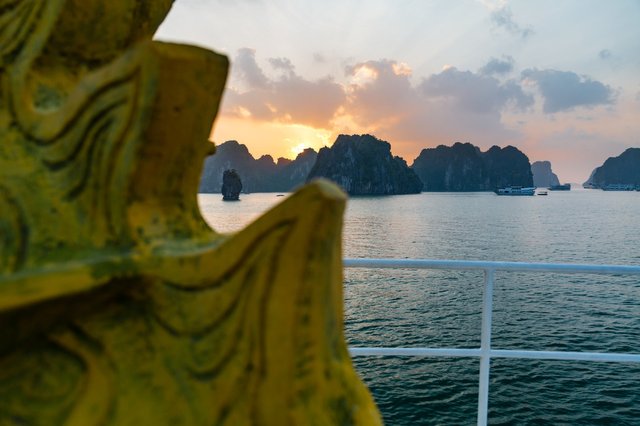 Is It Really Worth the Visit?
Absolutely. Out of all the places I've been to, this was definitely one of the most memorable destinations. Even with the boat loads of tourists being shipped around the bay, nothing compares to the magical nature of this site! If you are planning to take a tour, I would recommend that you stay at least two nights and do yourself a favor and book with a smaller, more intimate, cruise line. The last thing you want is to be surrounded by hundreds of life raft wearing tourists all taking a picture of the same fisherman.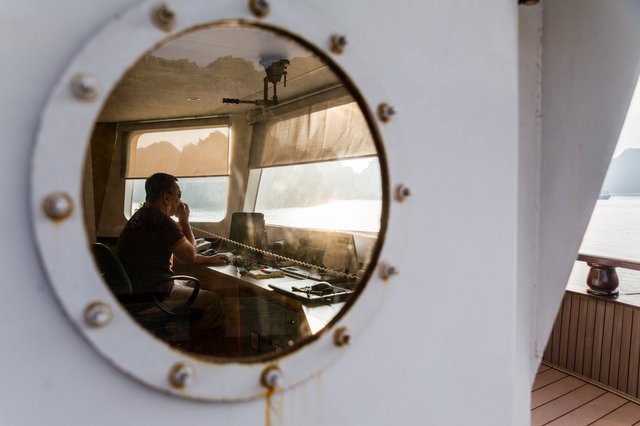 We booked a 3 day, 2 night cruise with a relatively smaller capacity which was filled with everything from a delicious Vietnamese dinner, a kayak tour around the bay, and a hike to one of the areas larger limestone caves. Our guides were very kind and knowledgeable and the food was outstanding!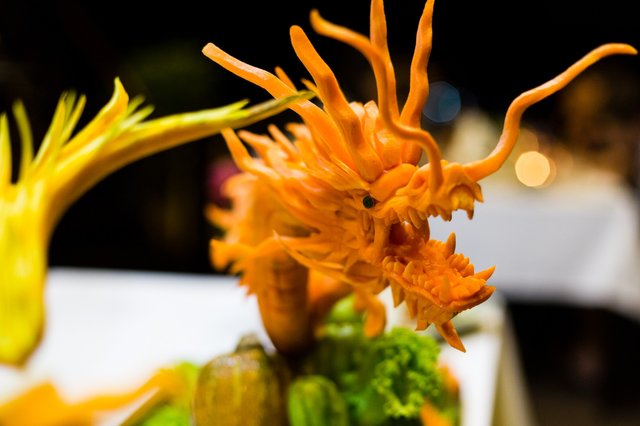 What Should You Avoid?
If you have control over your timing, avoid visiting the area during the "busy" season. The popular time for most visitors is late-November/December. We were lucky enough to visit Vietnam just before things really picked up in early November. There were still quite a few ships out during our visit, but nothing compared to their busier time in the months to come.
Another great tip, learn from our mistakes and plan this excursion ahead of time by booking online. We weren't ripped off by booking through our hotel, but I feel like we could have gotten a much better deal with more options available to us if we were to book this months in advanced.
---
I hope this guide inspires you to visit this beautiful region of the world! We would definitely return to the area to explore more of the less traveled sites. Thank you for taking the time to read about my travels and experience at Ha Long Bay!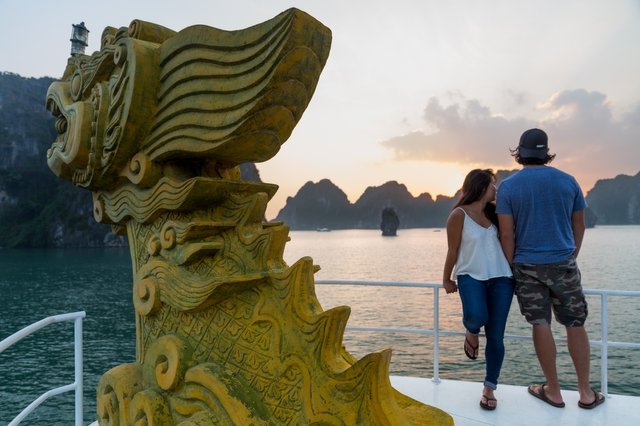 ---
View this post on TravelFeed for the best experience.