Hoja Pot (Prague, CZECH REPUBLIC)
Read this post on TravelFeed.io for the best experience
---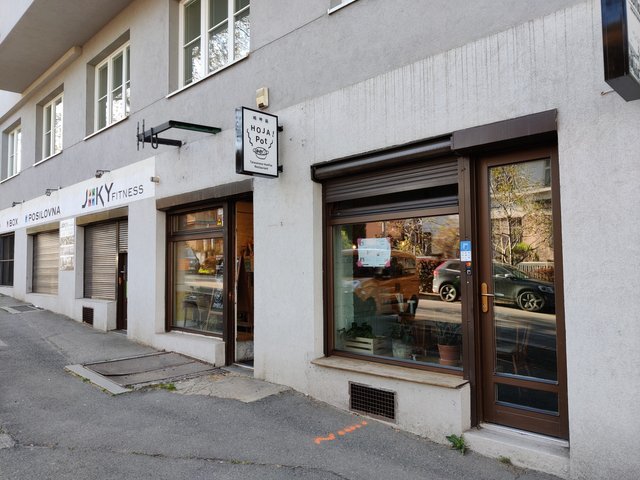 Half the fun (well, actually... pretty much all the fun) when travelling for work is the finding and taste-testing of new places that you would never otherwise eat at in a completely new city. Mostly the exploration is just forced on you due to the lack of cooking facilities in the hotel that you are staying at combined with the expensive room-service or hotel restaurants that cater to a captive audience.
These days, it is next to impossible to get a seating place in a restaurant... so you are looking for places that will be able to do a decent job with takeaways. For better or worse, that means that Asian takeaway are doing pretty good because it is the sort of food that can survive being stuffed in a box and relocated back to your hotel.
Hoja Pot is a pretty awesome place that I found recently on a trip to Prague. The last time I was in Prague, I was eating mostly local food and trying out lots of interesting places in the Old Centre. This time... I was reluctant to go into crowded areas, and so I was just finding places that were a short walk between work and hotel. So, out of the blue, I stumble on a Taiwanese restaurant in the middle of Europe... now normally, that isn't going to be a good sign... but Hoja pot really was a pleasant surprise!
Just a work of note, the mapping doesn't seem to deal too well with Czech addresses for some reason. So, for the proper address see the end of this post. The map appears to keep pointing to the start of the street (and it is a long street...).

The Space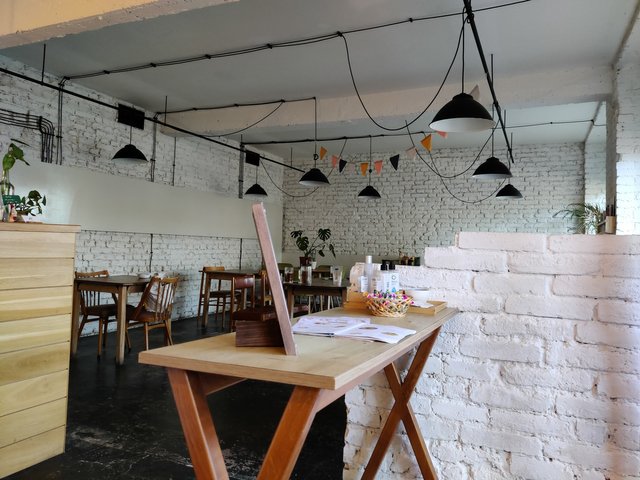 Hoja Pot is located in on a very long street that is mostly residential. It is quite unlikely that tourists will be walking along this road, it is off the path for public transport and it was only by sheer luck that I happened to walk down this road...
However, if has a very pleasant interior. Not at all garish and quite tasteful... it would have been quite pleasant to sit and eat but Coronavirus regulations mean that that isn't happening. I do wonder how the place holds up when it is filled though... the hard and uncovered surfaces would potentially make for a very loud space.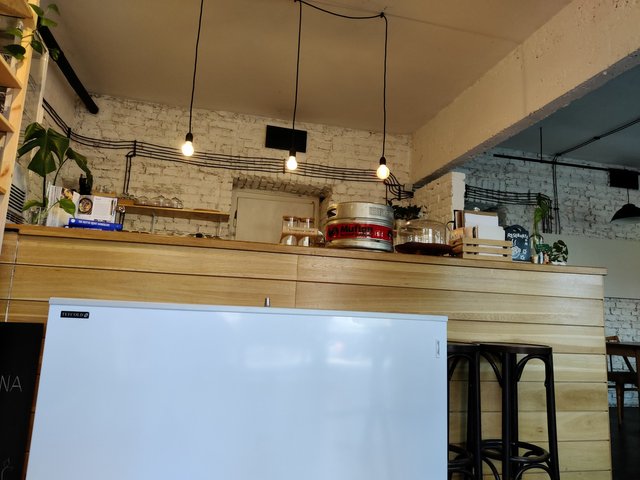 With the whole interior style... there is just something quite homely about it. It doesn't scream fancy restaurant... just something a little more humble and substantial?

The Menu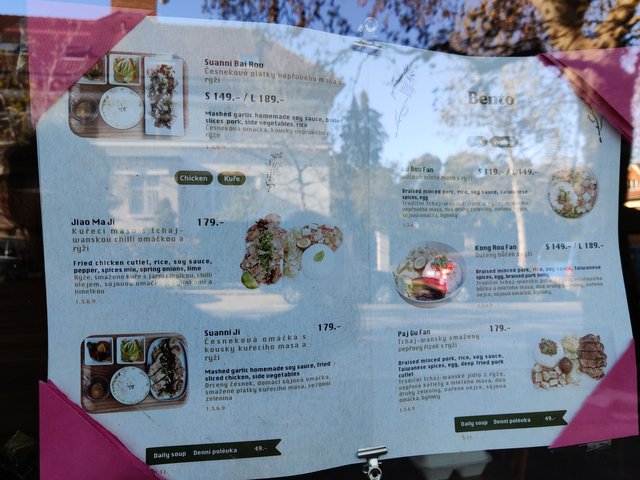 Yep... menus these days are mostly window affairs as they don't want too many people congregating indoors. Keep in mind that all the prices are in Czech Kroner and not euros... The restaurant is a touch on the pricier side of things in the Czech Republic, but in comparison to Western Europe, they are still quite cheap!
Lots of interesting Taiwanese style foods on offer though... mostly things that I've not had, or only tasted in variants from surrounding countries.
You can see the full online menu here: https://hojapot.cz/menu/

The Food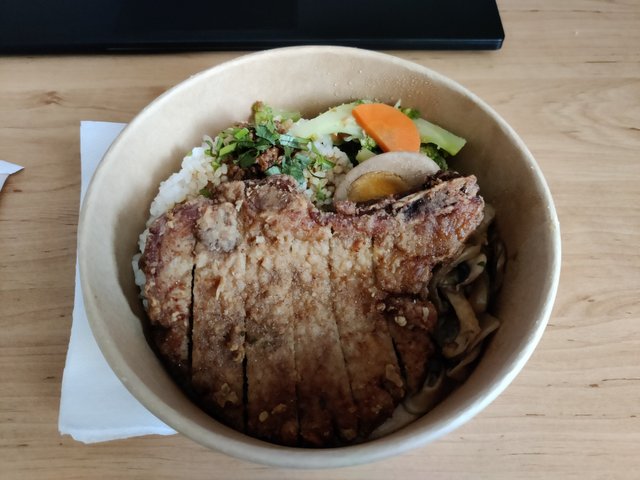 Okay, the food suffered a little bit whilst walking back to the hotel (roughly a ten minute walk). So, the pork chops were a little less crispy than they had been...
... but, I was impressed! I wasn't expecting find a good Asian food restaurant in Prague at all. I had tried other places nearer to the hotel, and they were pretty ordinary.
The flavours were quite interesting, with a nice use of coriander that I will have to remember for my own cooking! Often when you get Asian takeaway, you can end up feeling quite heavy with the oiliness of the food. The food from Hoja Pot was clean and fresh, in many ways it felt like the sort of thing that you would make at home, with subtle tastes that feel clean afterwards without that heaviness.
Definitely a plus for me, as I have gotten older and my body starts to rebel when I feed it bad food!

The Experience
What can I say... this was a great little find. As I mentioned before, the food is a touch on the expensive side for the amount that you get... however, it is still cheap compared to Western Europe. If there is one thing that I would complain about, it would be the fact that I was still a little bit hungry after the meal... I probably should have ordered a side or extra dish.
I'm a smallish eater, so most people might find that this serving size is just too small for them. So, prepare to order just a little bit more!
That said, I came back to this place for a few more nights after this experience... so, that is definitely a sign that I really enjoyed it!


Opening Times
Monday 12–8pm
Tuesday 12–8pm
Wednesday 12–8pm
Thursday 12–8pm
Friday 12–8pm
Saturday Closed
Sunday Closed

Contact Details
Address: Šrobárova 9, 130 00 Vinohrady, Prague, Czech Republic
Website: https://hojapot.cz/menu/
Phone: +420 775 449 177
---
View this post on TravelFeed for the best experience.