The Weekly Activity of "Tron Fan Club" ~ 12/08/23 - 18/08/23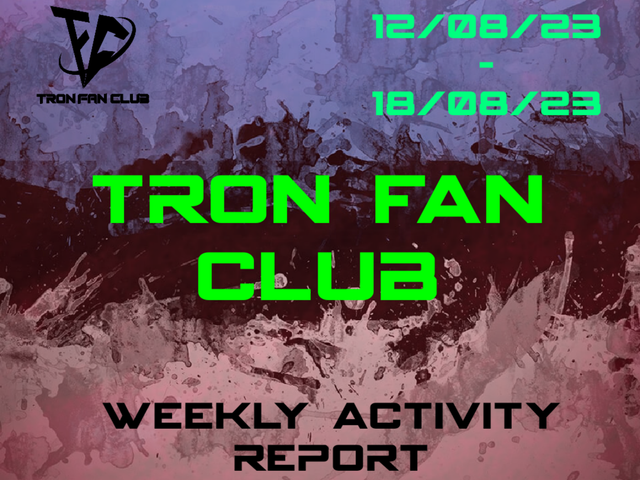 ---
Greetings everyone.
Welcome to our community Tron Fan Club.
Tron Fan Club is a community that has been created to work on the Tron Blockchain and
related issues. Topics related to Tron Blockchain, Cryptocurrency and Blockchain, NFT, DeFi,
Smart Contract, Gaming, and TRX based dapps and trading can be shared in the
community.
---
---
The Weekly Activity Report of "Tron Fan Club" ~ 12/08/23 - 18/08/23 is provided below...
---
---
---
---

Discord Link

With regards
@tron-fan-club