NFT -ART:- The Vector Art of A Scary clown// Tron Fan Club// 10 % beneficiary to @tron-fan-club
ʜᴇʟʟᴏ ᴇᴠᴇʀʏᴏɴᴇ! 🖐
ᴡᴇʟʟᴄᴏᴍᴇ ᴛᴏ ᴍʏ ᴀɴᴏᴛʜᴇʀ ᴘᴏꜱᴛ
how are you all? Hope everyone is well! I am good by God's grace! This is my 18th job at Tron Fan Club! Hope you know I love to do digital art or illustration in Adobe Illustrator!I love doing digital vector art in Adobe Illustrator! Always trying to draw something new to share with everyone. My art topic for today is The Vector Art of A Scary clown ! I will show you the whole process of this art. So, friends let's begin.
My NFT -ART : 👹❝A _Scary_clown❞ 👹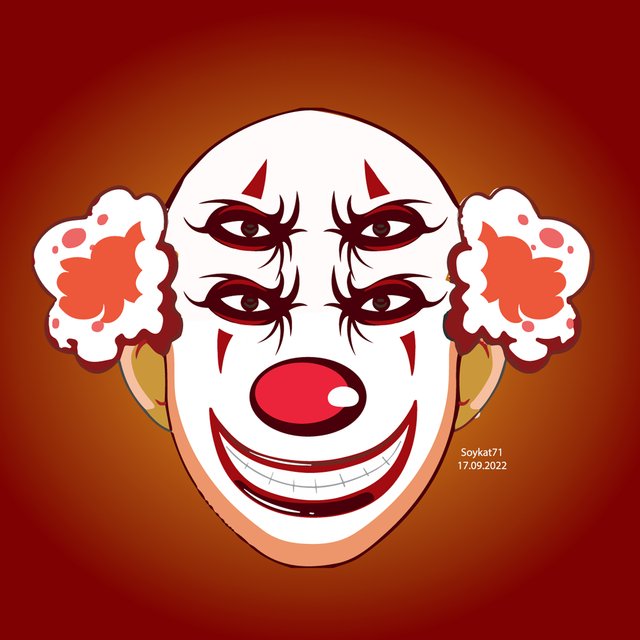 ---
●◉ Step 01 ◉●

First I open my computer, launch the Adobe Illustrator software. then i created create an A4 size document!
---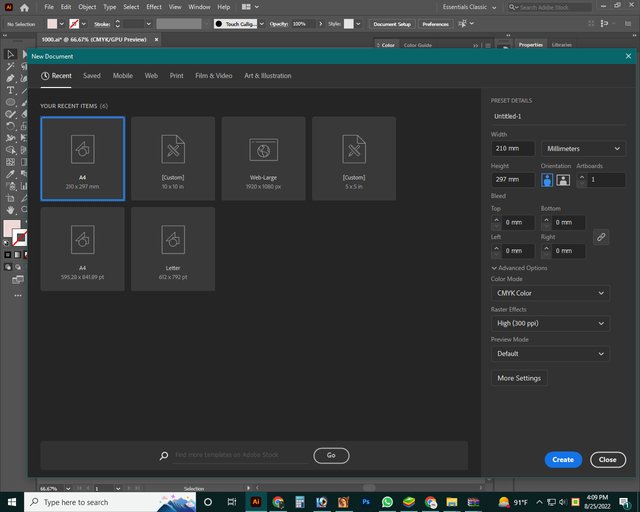 ---
●◉ Step 02 ◉●
imported the pencil drawing on my paper.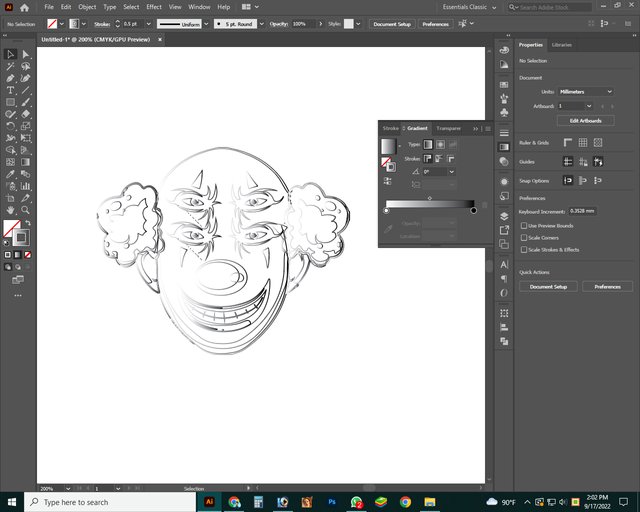 ---
●◉ Step 03 ◉●
First I drew his eyes!
---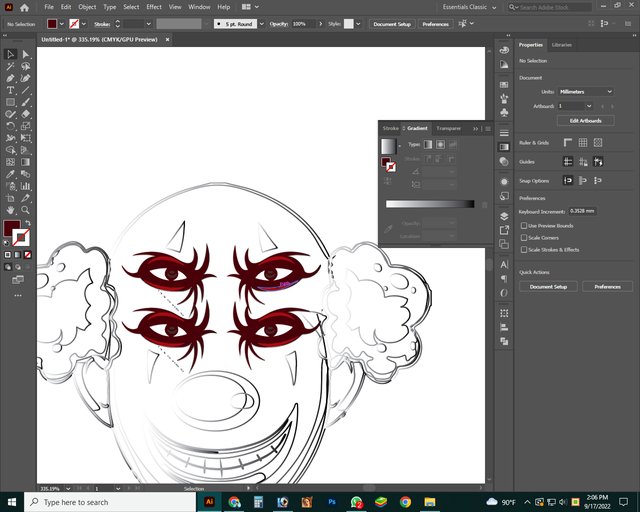 ---
●◉ Step 04 ◉●
Now I also drew the nose!
---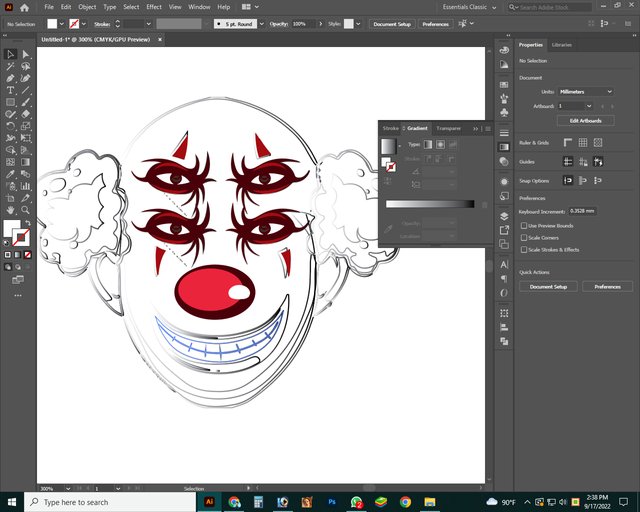 ---
●◉ Step 05 ◉●
Now I drew his teeth!
---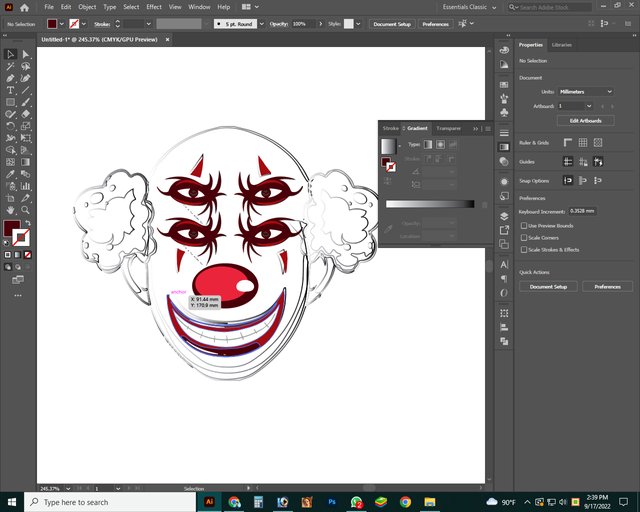 ---
●◉ Step 06 ◉●
Now I drew his hairs!
---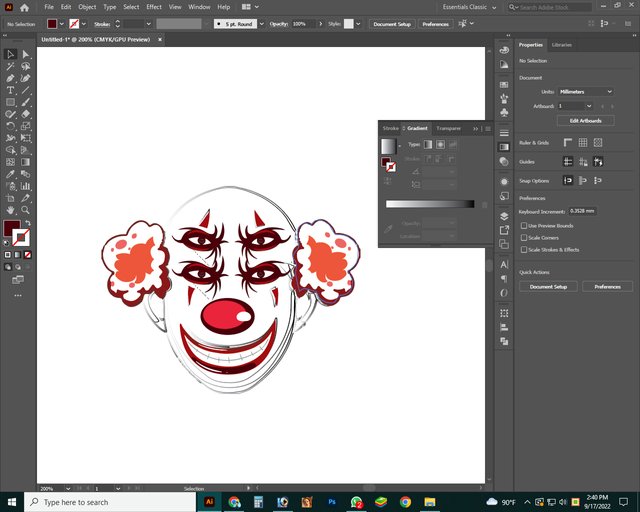 ---
●◉ Step 06 ◉●
Now I drew his ears!
---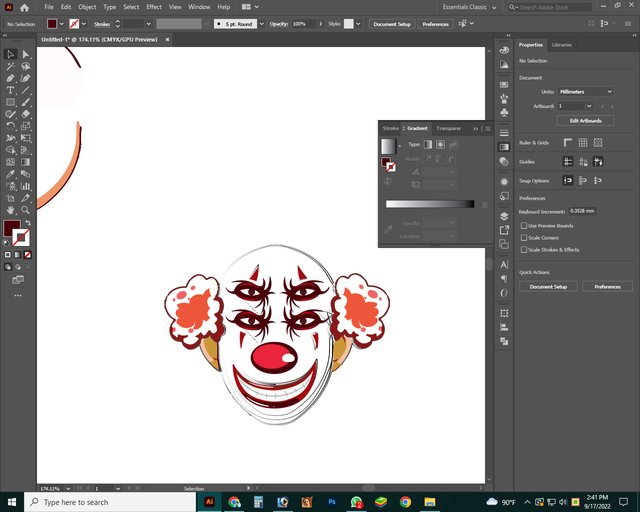 ---
●◉ Step 07 ◉●
And finished drawing it
---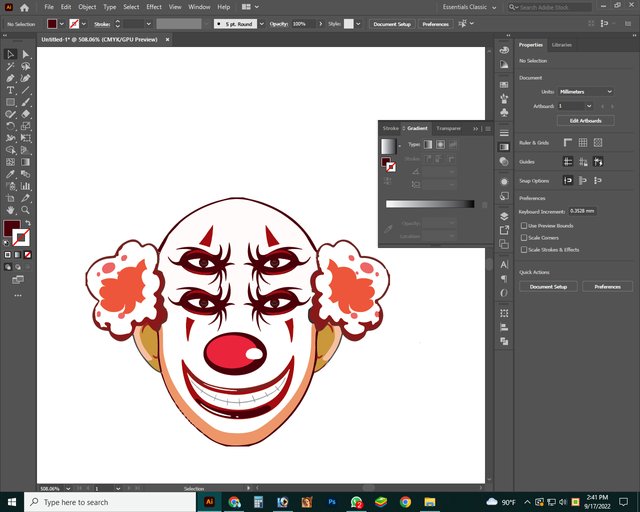 ---
●◉ Final output ◉●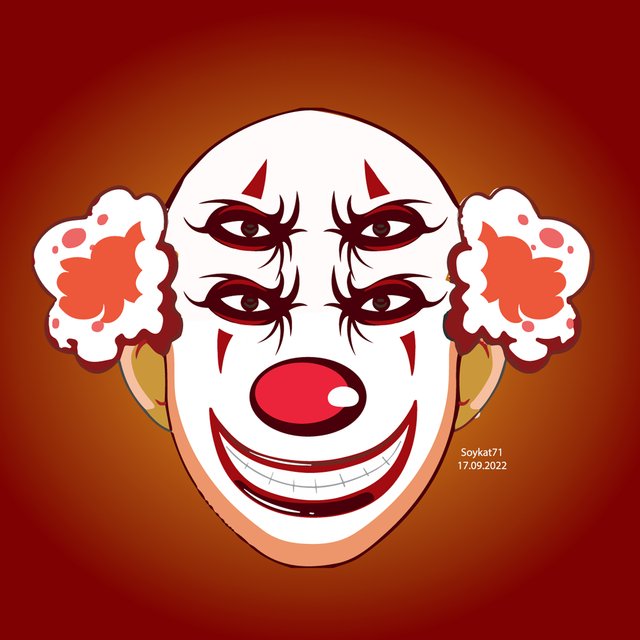 ❄️The Concept of my Art ❄️
The concept of my art is basically from a clown movie, usually people don't have four! It can only be seen in movies or fictional stories! I have completed my art in his composition! Hope everyone likes it.
NOTE:-
I published this art in the OpenSea Marketplace. Below is his link. You can purchase this art from me if you want. https://opensea.io/assets/matic/0x2953399124f0cbb46d2cbacd8a89cf0599974963/83859595964117141633516792246689989598911582228578182739191263312157796728833/

🌼 POST DETAILS 🌼
| Community | Tron Fan Club |
| --- | --- |
| Category | NFT -ART |
| Device | DESKTOP-GNQN242 |
| Software | Adobe illustrator CC 2020 |
| Location | Feni, Bangladesh |
---
Thanks And Regards
---