How to set up a Tradingview account. || 10% payout to tron-fan-club
Hello dear Tron lovers and crypto enthusiast. I trust we are good and that we have been enjoying every bit of my blog. Today we will be discussing about a very interesting subject. We will be exploring the Tradingview platform and the focus for this lesson is how to create a free account on tradingview so that you can use it to carry out most of your analysis and tracking.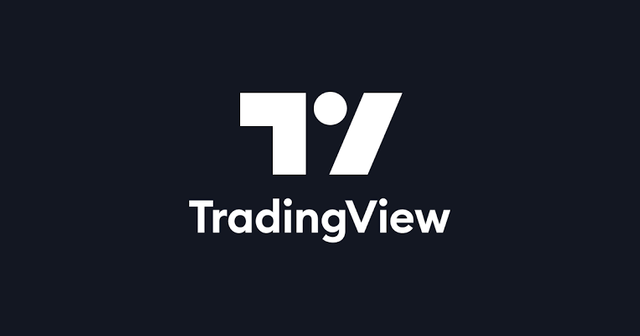 source

What is Tradingview

TradingView is one of the most accepted Chatting paltfrom where you get to enjoy all manner of financial information such as price feeds on commodities, stocks,forex crypto and the financial market in general. TradingView is accepted for so many reasons which I will be disclosing shortly but one more important reason is that is is user-friendly.It also serve as a social medium which facilitate interaction among trader, this avenue make it easy for view and idea to be shared.
A beginner can start with it without getting confused. They have alot of features readily available to guide anyone. Little wonder they have alot of positive review about their platform.I know some of us here use this platform while many of us don't or should I rather say do not know much about it. It's a good platform that has so much to offer. Let us explore some of it benefits to investors and traders.

why you should consider Trading view

Quality and efficient charting system.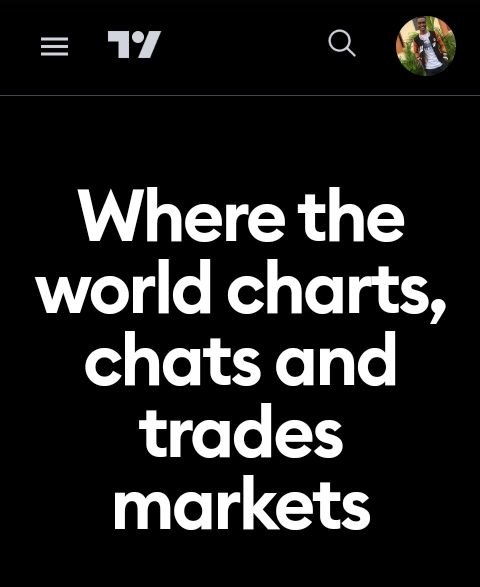 Trading view is know for it robust charting system. When it comes to his aspect,they are very efficient. That made analysing chart less difficult and comprehensive because they have feature that makes analysing chart easy and interesting. You could even modify the chart, add indicators,save chart and also do all manner of stuff to your chart.
A typical chart interface looks like the image below.
They have what we refer to as an alert system that keeps you in the know of any slight price change in the market. This feature alone can help you make a very informed decision in the market.
TradingView also provides traders and investors a platform for discussion which facilitate the sharing of ideas and thoughts concerning asses in the market. You could even ask question or start up an interesting discussion on the platform.
Access to wide range of market
TradingView does not only cover crypto related asset,it cover every aspect of the financial market such as commodity, stock,forex, fiat etc. So you're provided with so much which you might not find on many exchange in one platform.
Trading view has a mobile and a web version of their site. While doing my research,I noticed they now have an app which helps you do the same thing you would have done on the site.
Your are also given the privilege of practicing trade on this platform free of charge before attempting to go live. It's called paper trading where you pick any asset and trade them like you would trade a real life asset. This is just to prepare the trader for a profitable trading adventure.

Setting up a TradingView account

This is the Crux of the discussion. Now that we now know about TradingView and all it has to offer,I will show us how to set up a free account for yourself to enjoy the amazing feature it has to offer.
It is important to metion that we have different types of account and all depends on which you would like to opt in for. Just as seen in the image below.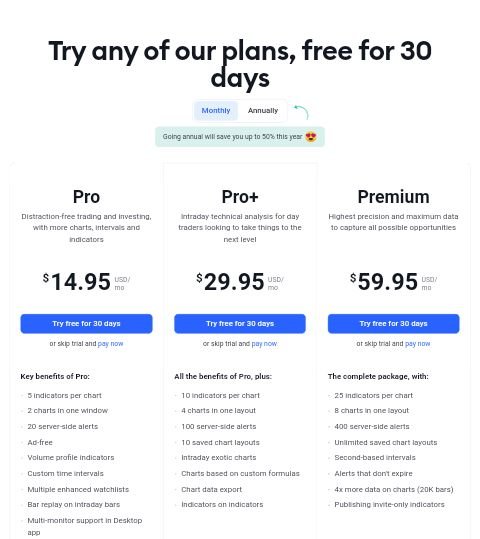 | Account type | Fee |
| --- | --- |
| Free Basic account | Free |
| Pro account | $14.95 |
| Pro+ account | $25.95 |
| Premium account | $59.95 |
But for the purpose of this lesson,we will be opening a totally free tradingView account that you can enjoy and if you feel you want more you can opt in for the pro,pro+ or premium which all have their exclusive features.

Step by step guide

Step 1: Visit the official TradingView website http TradingView.com
Step 2: On the home page click on the avater/icon, the next page opens where you click Get started
Step 3: Your are presented with an offer to pick any account of your choice. For the purpose of this lecture,I will be clicking the Try free basic
Step 4: You next interface pops up where you choose your sign up mode. I will be clicking the mail for this purpose.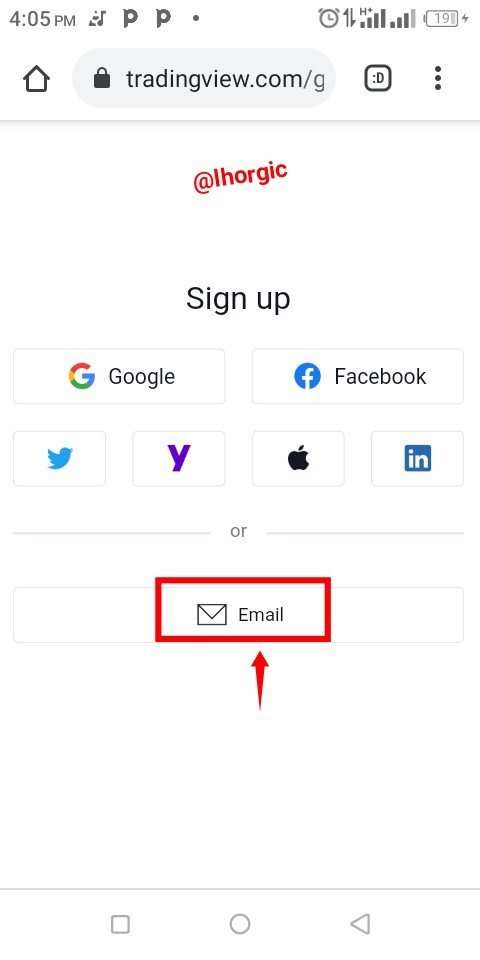 Step 5: Fill in your username,email and password. Then check the required boxes to proceed.
Step 6: You will be redirected to your email to verify and activate account by clicking activate account.
Step 7: Set up your profile picture and your name. If you are interested in the marketing email,you could also check the box.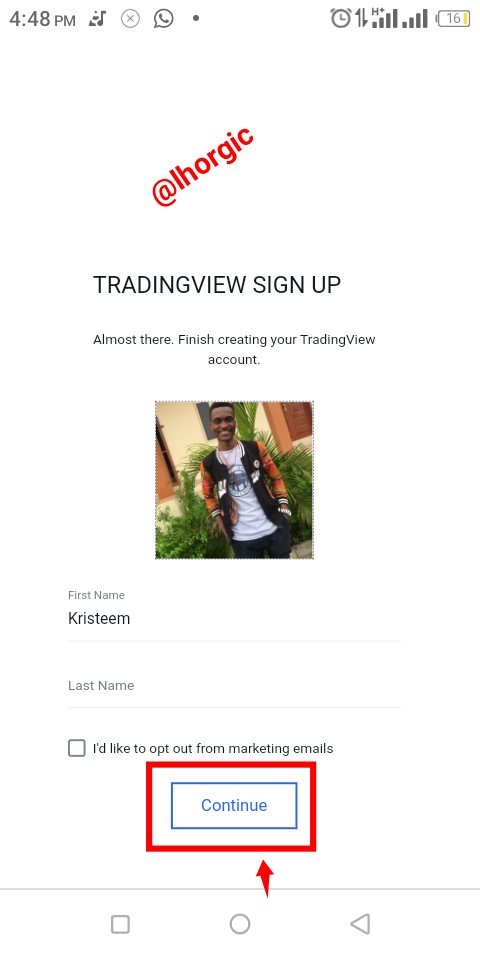 Step 8: account set up is complete as you can see from the image below,it already has my profile picture on the trading view page.
Quite seemlessly right. Go try it out and enjoy access to tradingView's amazing feature.

Conclusion

TradingView is rated as one of the best resource platform for traders and investors alike. Do well to explore it on your own. I wish I could write all but it will just be too much to put in just one post. I just hope I have another opportunity to write more about this amazing platform. I believe you have learnt so much from this write up. See you in my next blog.
Regards.
@lhorgic♥️