Hello, lovely community members. I hope you are all healthy and doing well.
Today I drew Garfield the cat.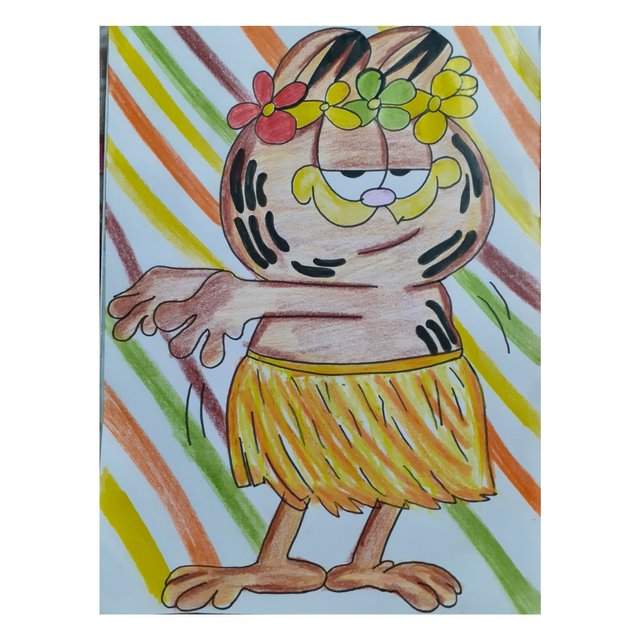 I started by sketching the flowers using a black sketch pen.
Then I sketched the face, which I believe I drew somewhat larger than the original.
With a yellow crayon, I drew his skirt.
I used yellow, orange, and brown pencils to colour him.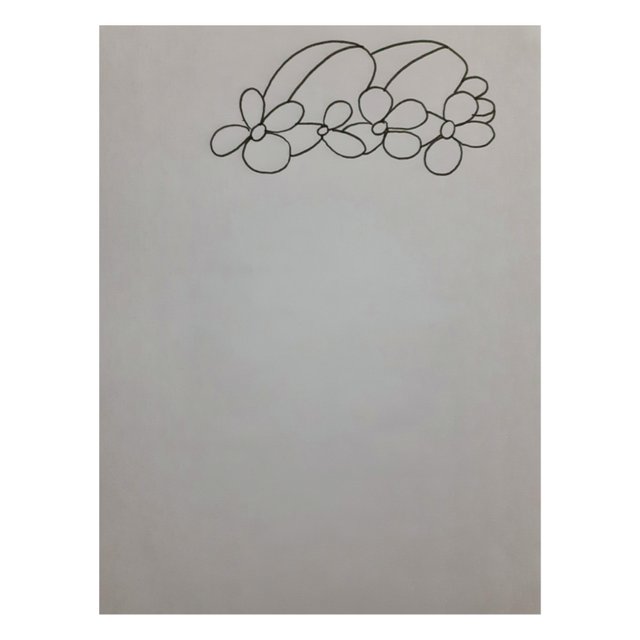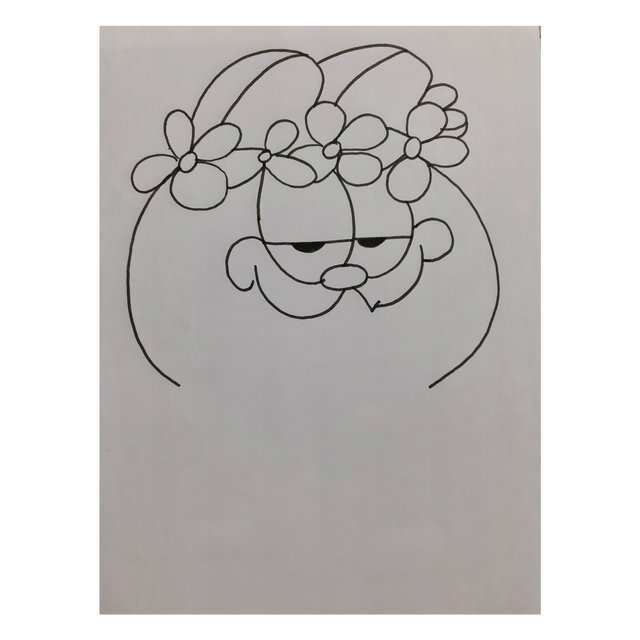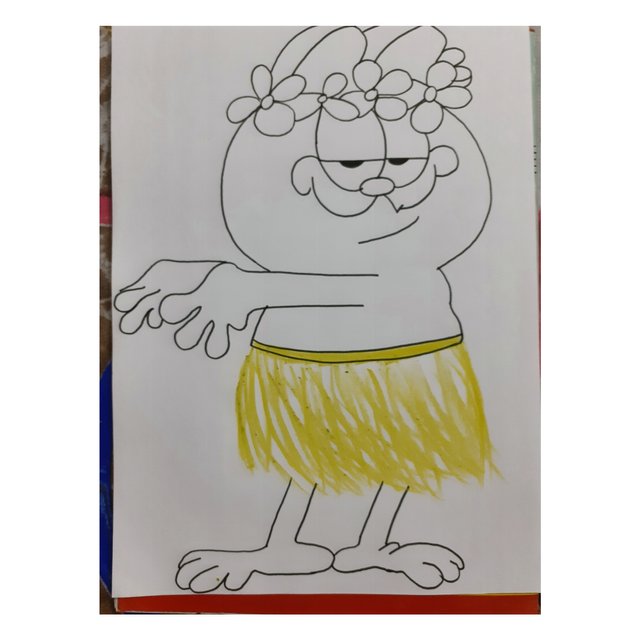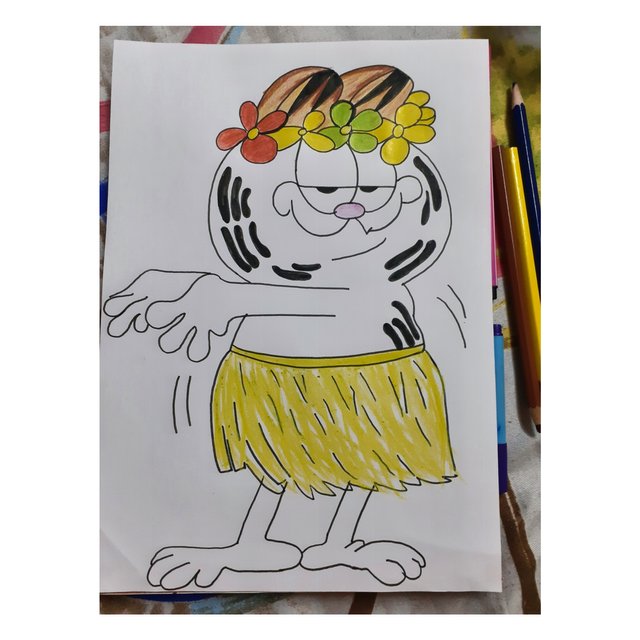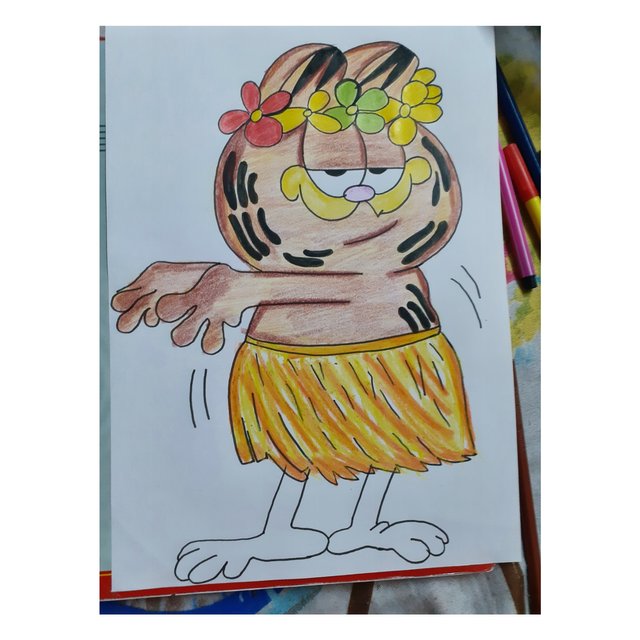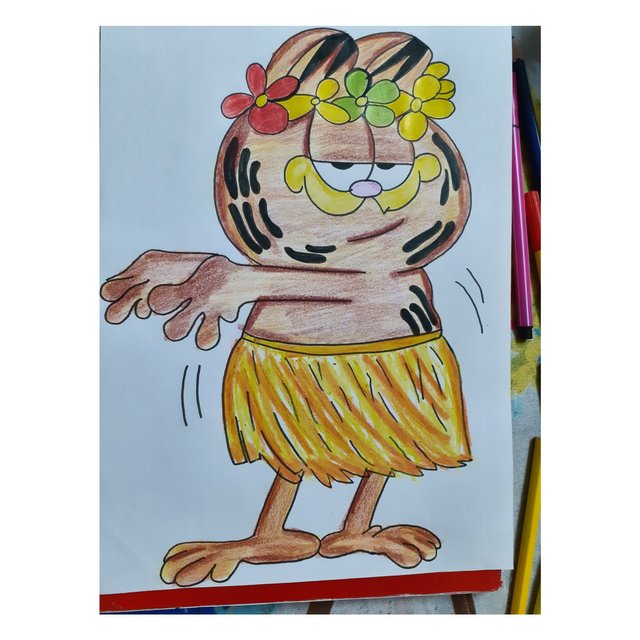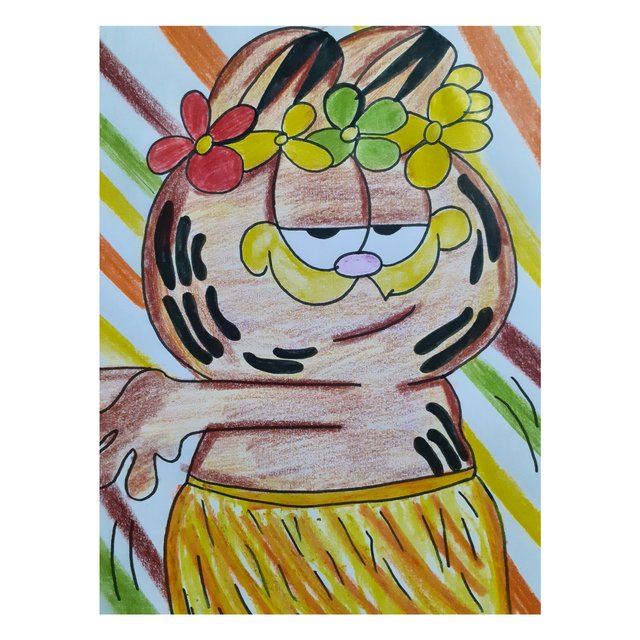 Sending love and light 🧚‍♀️
@theoctoberwind