WAIT... WILD STRAWBERRIES TOO?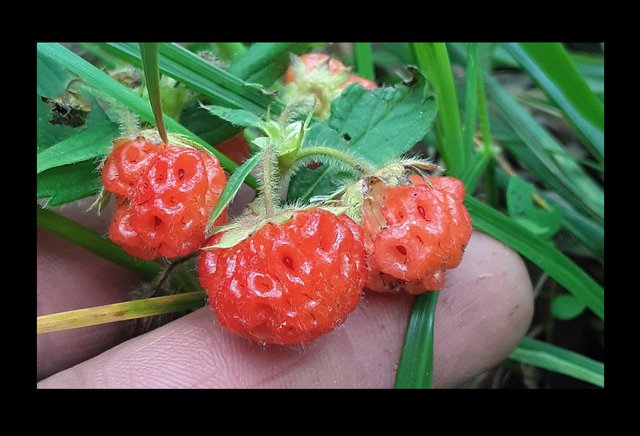 Oh yeah! We might need to do a taste test comparison!
Some plants we remove, some plants we leave. The wild strawberries are one of the plants that we just let be, and decided to watch. Sure enough, they are now producing, and while they may not be massive, they do have some size to them. Honestly, they are about four times bigger than the ones that were in my childhood yard growing up. I only happened to notice this one cluster, but I may have to go scout around where I know some other ones are growing tomorrow. Check these tasty wild little berries out!

WILD STRAWBERRY PHOTOS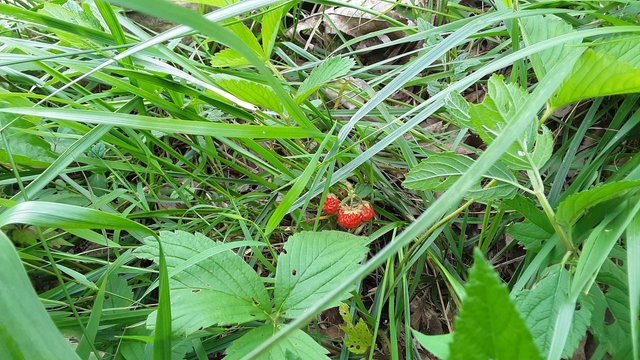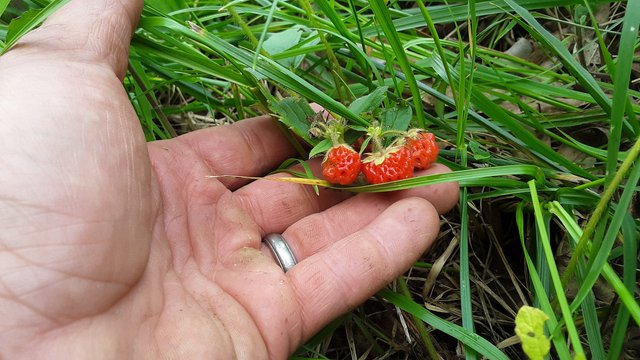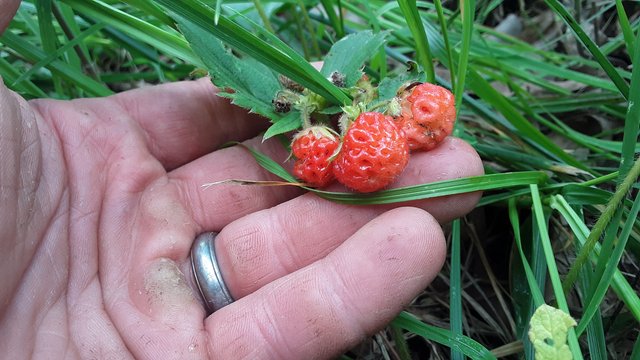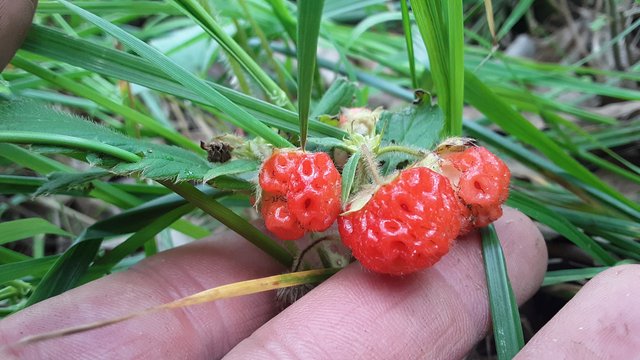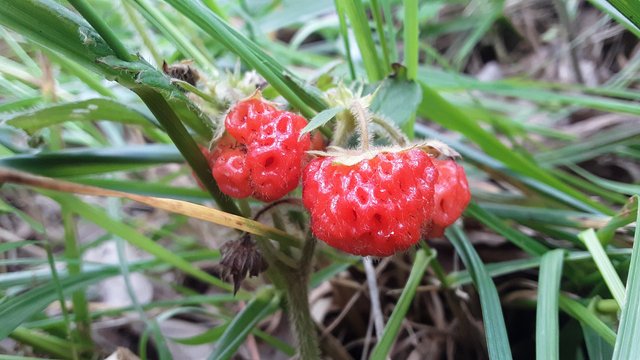 Until next time…
Make today special!
---