I SAY COVER IT IN POOP!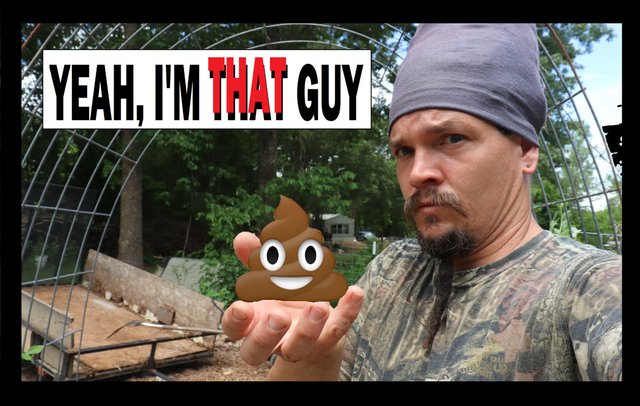 Yeah, I'm "that guy!"
Seriously. Dung it! That's just part of how I live life. When things aren't seeming to work out, in your garden, relationships, or life, try adding some fertilizer. This concept is covered in Luke chapter 13 in the Bible, and it reaches far beyond the garden. Remember, dung AKA poop can also be a beneficial fertilizer, so realize the full potential that even undesirable things may contain. Be blessed everyone!

I SAY COVER IT IN POOP! - VIDEO

Until next time…
Make today special!
---