My Way of Showing Positivity || Draw #: 16☺☺☺
Hello Everyone☺☺☺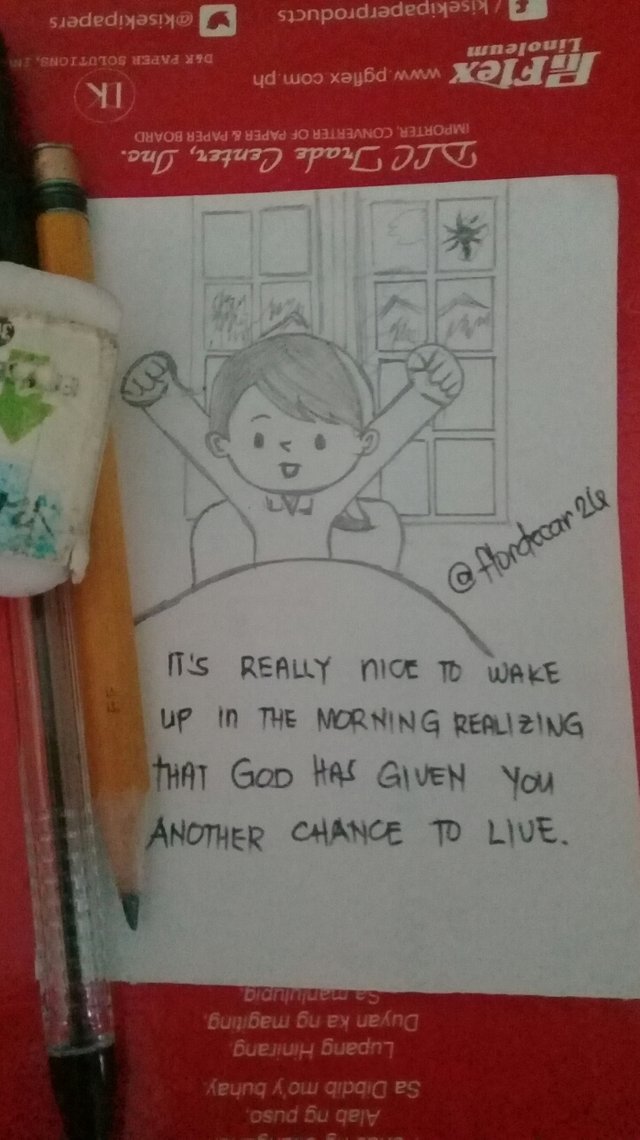 It's my 16th time on this Positivity. And still I draw it again with my own hands. So here is my representation and the message that I wanted to share on this day on is to Thank God for waking you up today .
**" It's really nice to wake up in the morning realizing that God has given you another chance to live!" ☺☺☺
--- pinterest.com ---
Let's always thanks God in everyday. For he is always with us. And for giving us the graces we recieved.
---
---
That's all for now everyone. Keep safe always. God Bless and Thank you for your unending support to my blog always☺☺😘
---
truly yours,