SIZ Tutorial | DIY | Skin Whitening Remedy | 10% payout to Siz-official
Hello everyone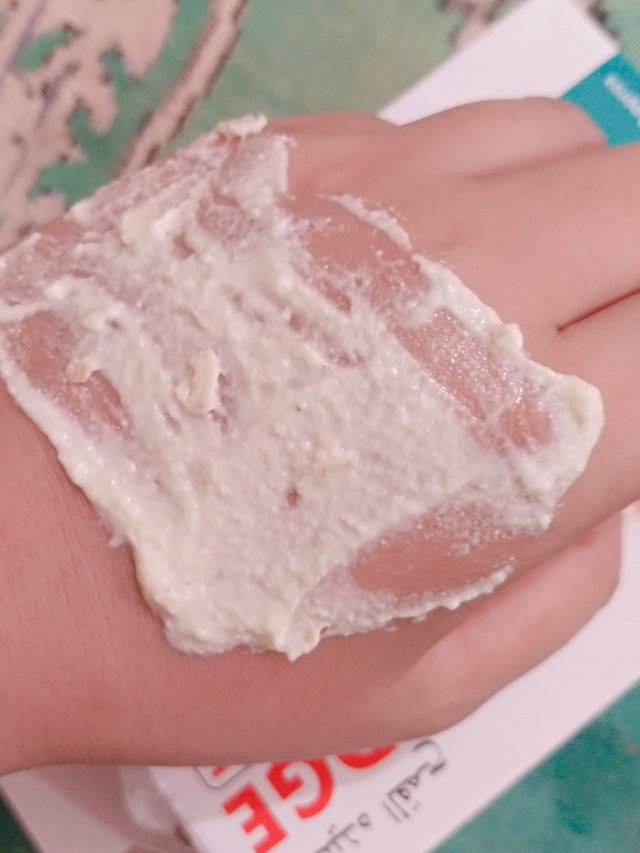 face pack are necessary for skin does not matter Which type of skin you have face pack make your skin bright immidiatly and and moisturize.
When we go outside there is dirt and pollution so our skin pores get clogged for opening them face pack not remove dead skin cells of epidermis but they also penetrate into deeper layer and remove dirt and impurities.
when we use oil on scalp it relax our scalp like That face pack make our skin calm and give energy to our skin so Its Look fresh.
we know our body mostly consist of water for our body good function so skin also need hydration so keep to skin hydrated drink alot of water use face pack to moisturize and cleanse your skin like cucumber potatoes and other material like this.
When our skin is expose to UV rays and hot or cold weather so our skin get damaged so face pack have antioxidant Which protect our skin from Free radicals and make younger
Ingredients
| Ingredient | quantity | picture |
| --- | --- | --- |
| Gram flour | 1 teaspoon | |
| Yougrt | 1 teaspoon | |
| Oats | 1 teaspoon | |
Method
First of all take a bowl and put one teaspoon of the gram flour in it.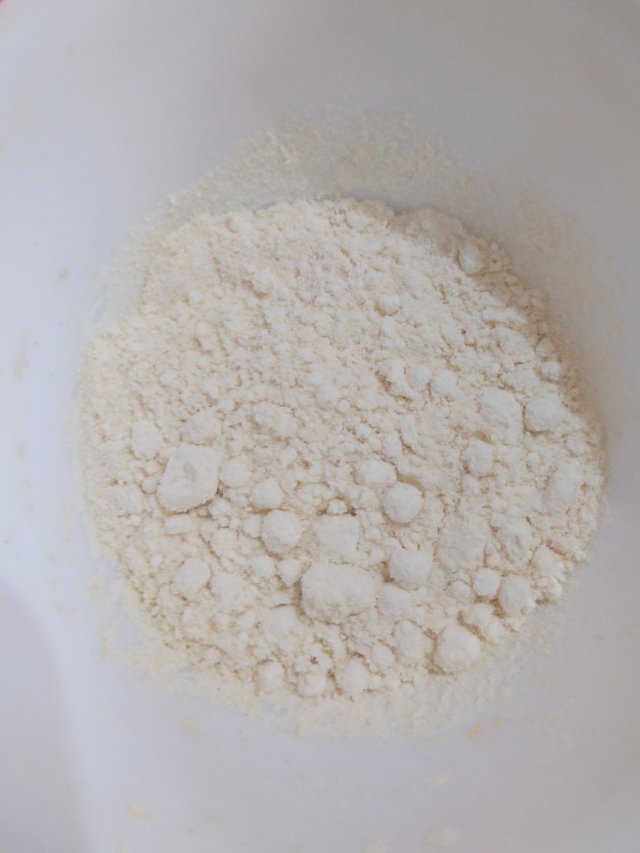 Second Step
Now add one teaspoon of the oats in this gram flour.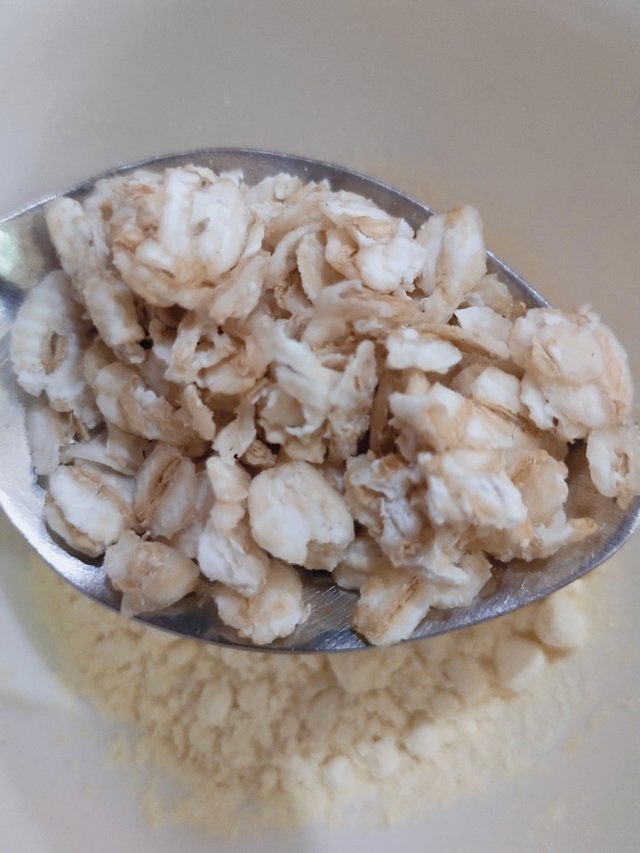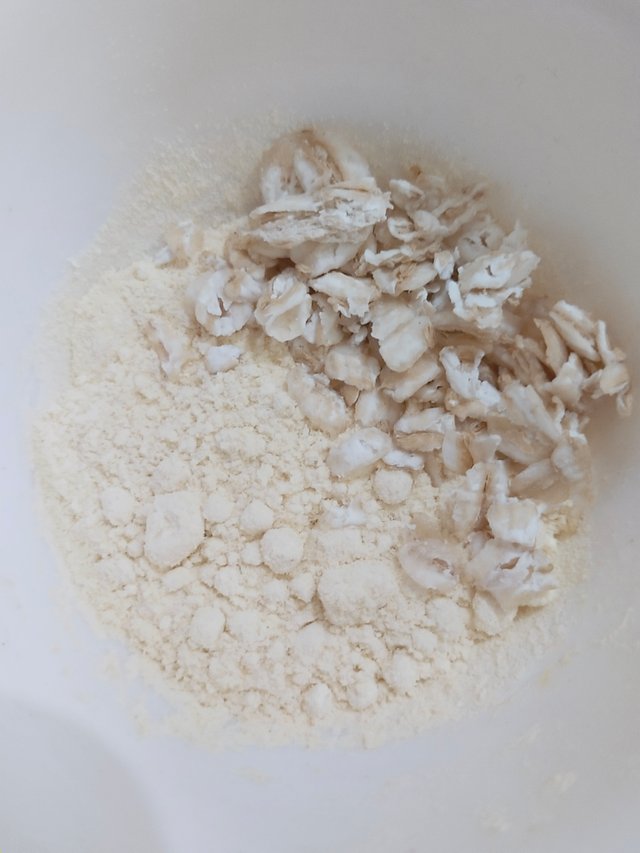 Third Step
Mix one teaspoon of healthy home made yougrt in it.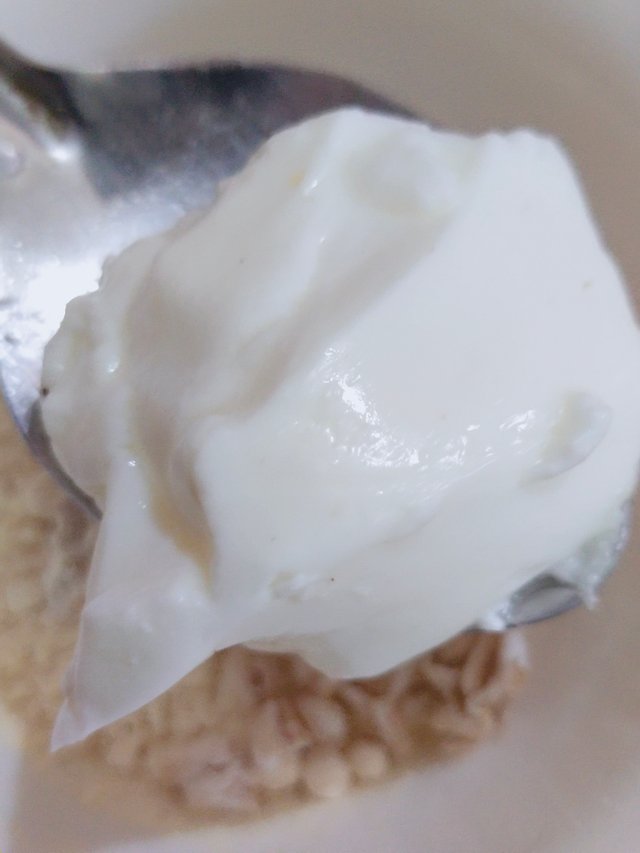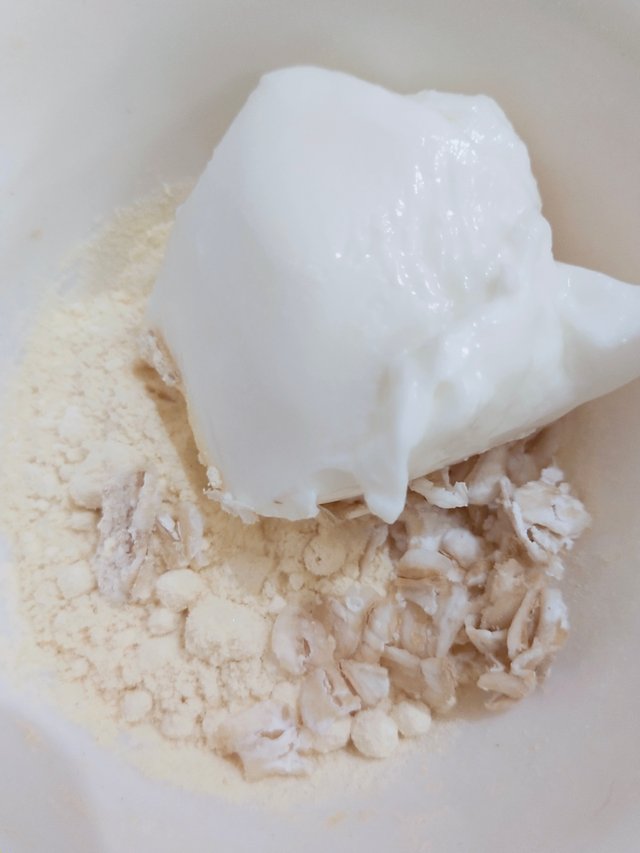 Finally mix it very well and then apply on your skin for about 10 minutes and then softly rub it and wash out with cold water and use it twice a week and see good results.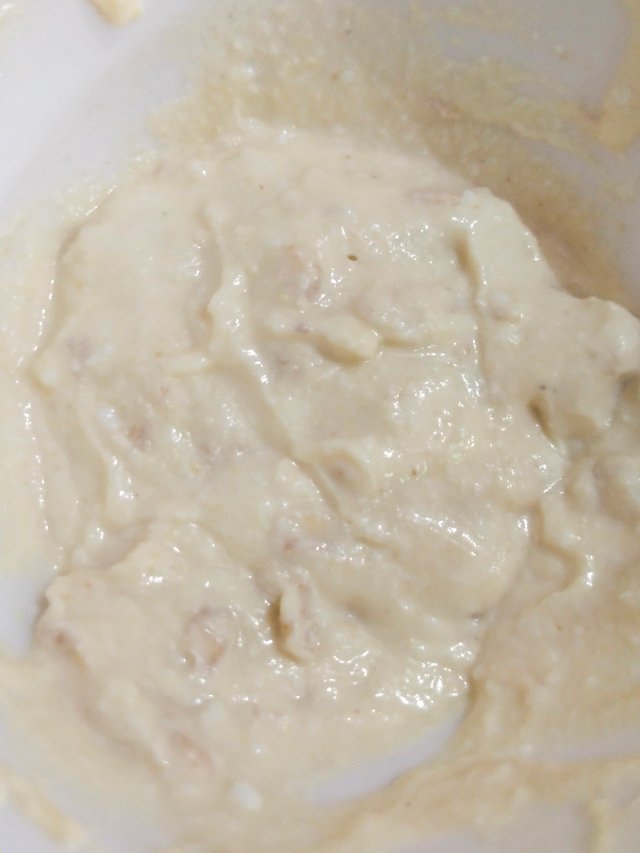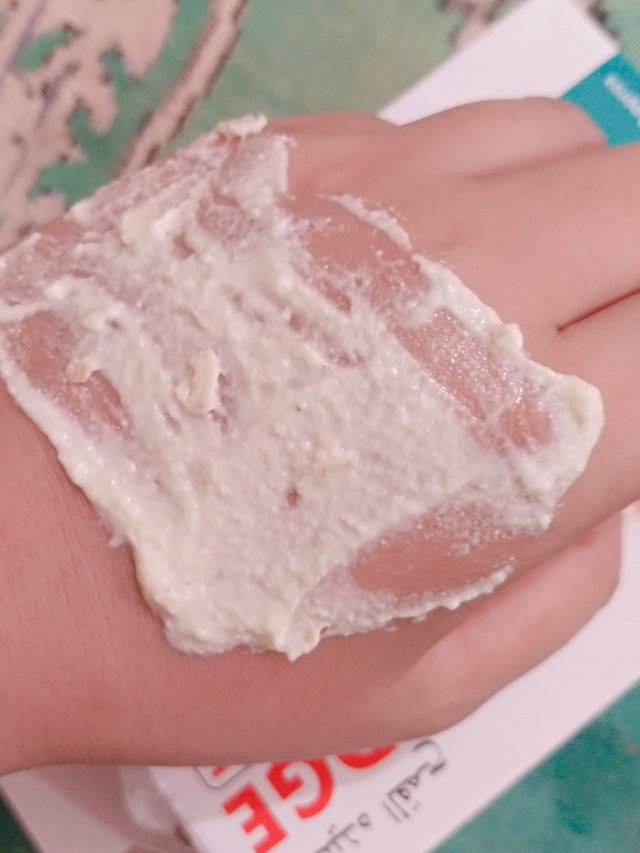 Oats Benfits for skin
Any face pack makes skin smooth,soft, shrunken pores makes skin healthy.
It also promotes skin collagen,makes skin tight,and brighter.
It also has good properties for moisturizer 🧴🧴🧴,it has good amount of proteins,lipids, vitamin E, starchy,phenol which help in moisturing skin.
For any kind of itchy skin it has properties of anti inflammatory ,so it can be used for itchy skin as well.
It is also used for removing skin debris ,and so you can skin used it as exfoliators,and scrubber, because it also makes skin glowy.
It has amazing property of keeping water in skin so makes skin hydrants.
It has also have good amount of flavonoids ,so it's catch up Uv rays,in edition you can use it as sun block as well.
It has spooning so you can also use it as cleanser as well.
The magical is that you can use it for any skin type,for eczema,acne skin,dry skin.
It also improve skin complexion.
Gram Flour
It removes tanning of skin.
It has good whitening properties and makes skin white if use with consistencies.
It remove oily skin and makes skin smooth.
It can be used as body scrub.
It also used to make skin clear.
It patches out extra hair and dead debris from skin.
It has zinc properties which remove acne.
It also tight pores.
It also balances pH of skin.makes skin glowy.
Yougrt Benefits for skin
Yougrt is best skin cleanser, exfoliator,and makes skin smooth like honey.
Skin elasticity is so much improved by using this if used every week makes skin fine lines to be disappeared.
It has good anti anging ,it remove the top layer of skin and that's why using this skin becomes younger.
It is good for acne as well.
It also promotes growth of new skin cells and remove pigmentation of skin.