Contest - Tell Us About Steem SkillShare Community | 10% payout to @siz-official
Aoa Steemians
~ Hope you all are well and enjoying your happy lives. God bless you all. ~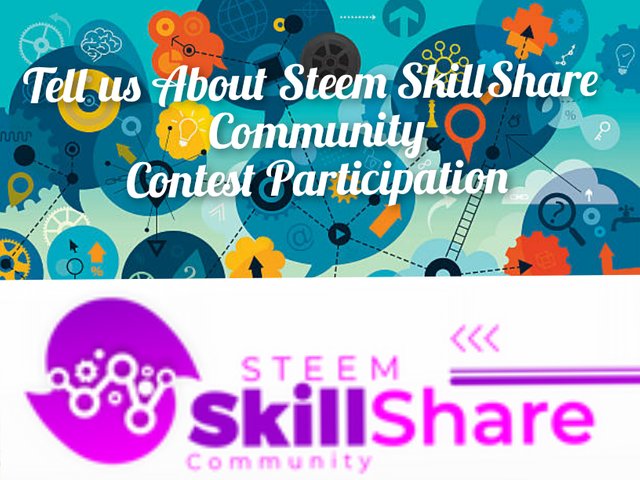 I am glad to participate in this contest which is organized by best communities @steemskillshare and @steemifinityzone. These are the best communities on steemit and I am blessed to be a part of them. I again congratulate to both communities on their collaboration. I will try to give detailed review about @steemskillshare community.
Steemskillshare Community
As shown by its name this community is basically for sharing of your unique and best skills to this community. Skillshare is one of the unique community for only sharing of your skills like writing, cooking, health & fitness, etc. Both the communities have unique purpose to share your skills and IT/Tech related knowledge.

Online Courses in Steemskillshare Community
Below are the total courses which are shared in the @steemskillshare community.
---
Computer Science
---

---
Health & Fitness
---

---
Languages
---

---
Biology
---

---
Design & Gardening
---

---
Sewing & Crochet
---

---
Art & Drawing
---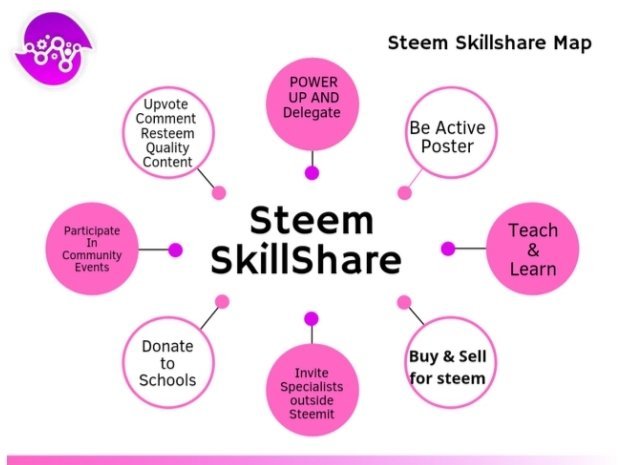 Source
My Favourite Course
As I have did my search on @steemskillshare community so, I liked the course of @milakz which is about meditation. I am going to be a physiotherapist. So, I really wanted to show such posts about your body good health and fitness. I really like her course about good health. I also wanted to share my skills related to my profession. She is doing very good and meditation is really important for human beings. In this present stressful and hecitic life everyone needs to relax through meditation.

Suggestions & Criticisms to @Steemskillshare Community
Steem skillshare is the best community regarding as providing peaceful and clam atmosphere to all the users. I really like this community where we can learn different courses and skills every day. I want to add one thing that @steemskillshare community needs to add courses related to medical fields as people like me can add their experience to your community.
I wanted to show my skills related to my profession and share exercises related to your body good posture and strength. I wanted to share my skills and I will request to @milakz that she allows me to show my skills and I will be a source of knowledge to other users.

I suggest everyone to share their skills and become professor for other users who didn't know about your knowledge.
You can also learn new and unique things every day through this community.
I invite my friends
@drhuma
@arinaz08