Happy Caturday: cats in the garden for exercise
My orange cats are gaining weight and this makes them a bit lazy to go running in the garden or climbing trees. I want my cats to be strong, healthy, and flexible so they could look after themselves whenever stray dogs sneaked into the garden. So, I have to take my cats to follow me into the banana groves nearby. I would like to chase them about so they would run around those trees.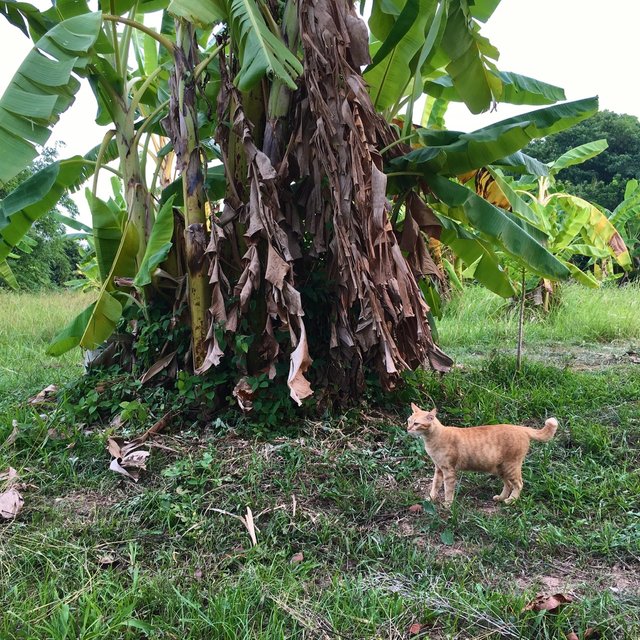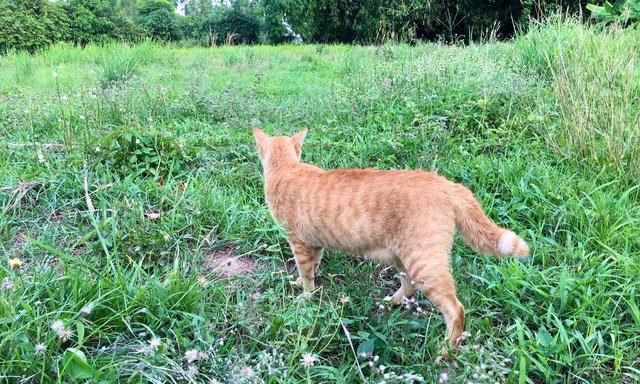 My cats are very alert whenever they walk in the nearby fields as there could be snakes and stray dogs on the area. I like to let them exercise their instinct around the wilder area.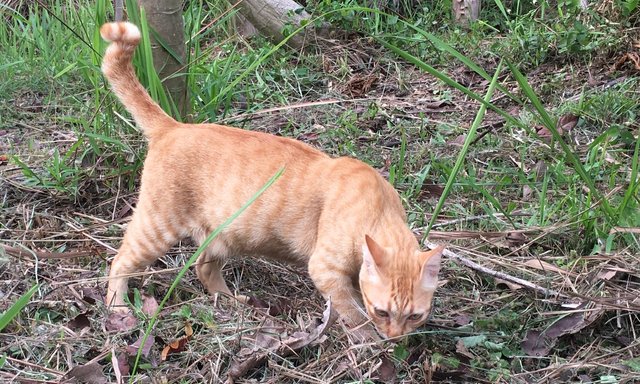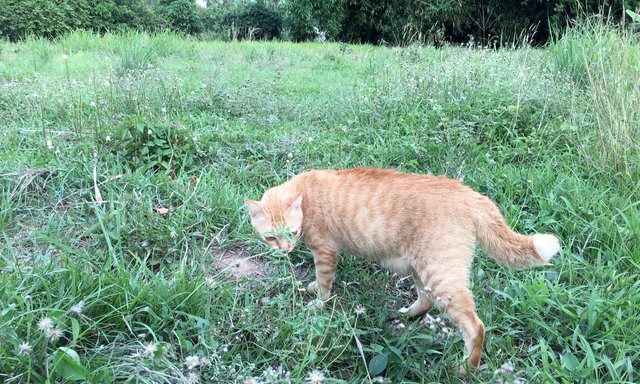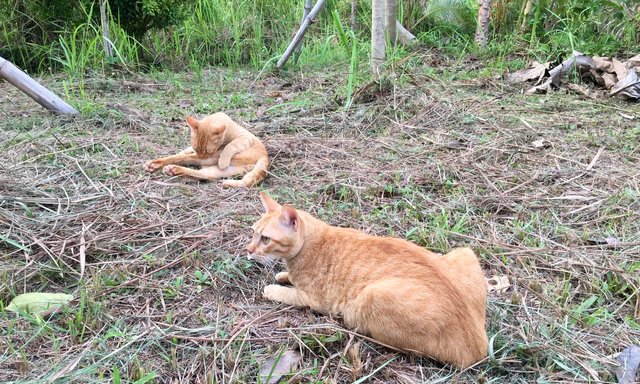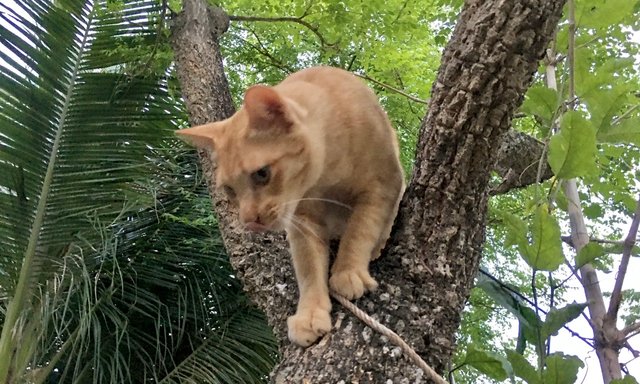 I hope my orange cats would continue to be strong and healthy and fast on their paws!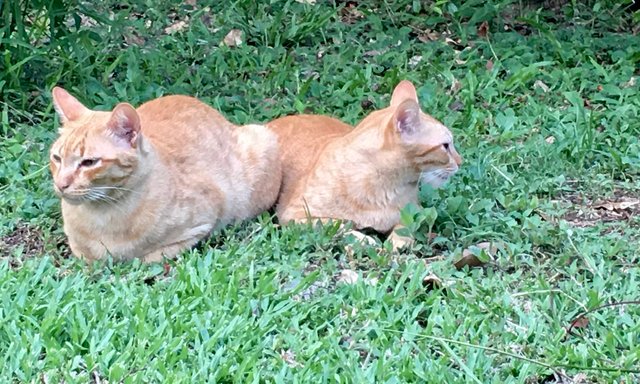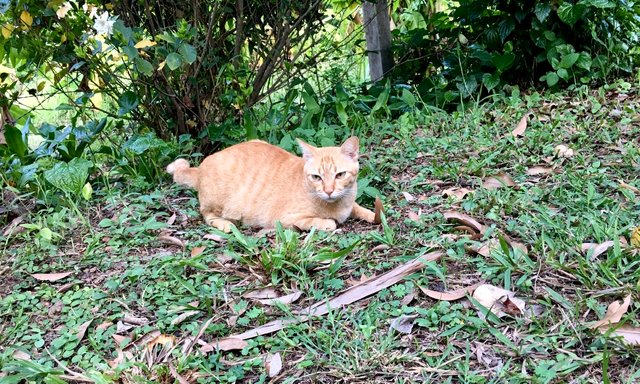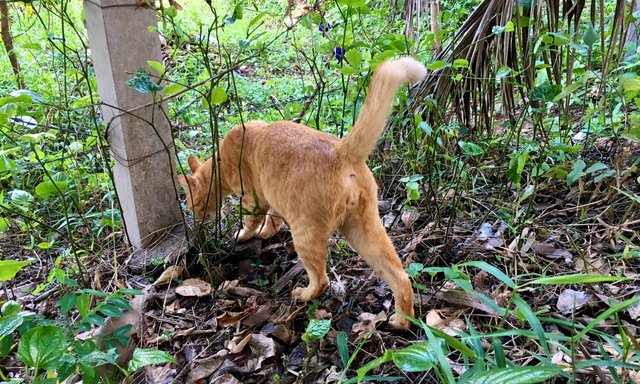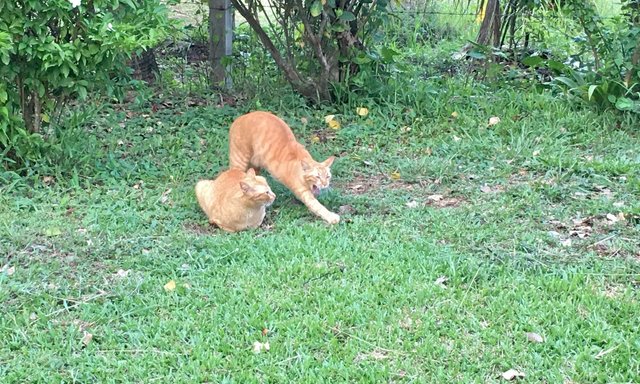 Have a nice day!
See you.