The Diary Game || Betterlife With Steem || 08 October 2021, Excited and Happy to do All Day Activities With My Beloved Husband and Children.
---
Scout salute!
Hi scouts friends wherever you are?
How are you all steemian friends?
I hope you are always healthy and happy
Today I am very happy because as usual I spend a lot of time with my beloved husband and children. They mean a lot to me and make my life meaningful, and I'm happy if they are always there for me and cheer me up when I'm sad or angry, they are my life. The Covid-19 pandemic has begun to subside and many activities have been allowed, but must still comply with government regulations in helping to reduce the number of Covid-19 patients.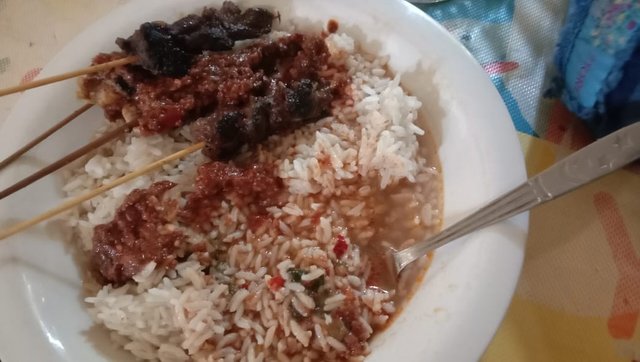 Sate Rice
I woke up with the sound of the dawn call to prayer that was very clearly heard from Meunasah which was near my house. I went for ablution and performed the morning prayer and after that I prepared breakfast for my children and my beloved husband. I have to clean some dusty and scattered rooms because of children's games. After preparing breakfast, the children got up and before that I took them to the bathroom and bathed them then they had breakfast.
The afternoon changed and I had to cook today's lunch menu, and I decided to cook the "Asam KeuEung Tuna" sauce.
The materials available are;
tuna fish
water
starfruit
salt
lime
Ground spices;
Garlic
coriander
turmeric
caraway
Sour
pepper
ginger
Cayenne pepper
---
How ​​to cook it;
Clean the tuna, give lime juice and salt and split the starfruit then let stand for a while.
Puree all the spices then pour into a container containing tuna and add enough water
Cook until the water shrinks and the fish is perfectly cooked then turn off the heat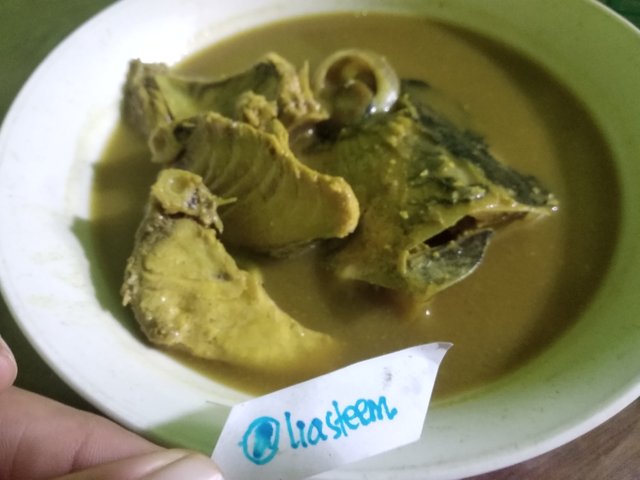 Sour KeuEung Tuna
After cooking, my husband invited me to shop for some household needs and snacks that would accompany me and the children in our spare time while relaxing. But before that, I had to wait for the kids to wake up and then I saw them hugging each other and I was a little surprised because they got along so well.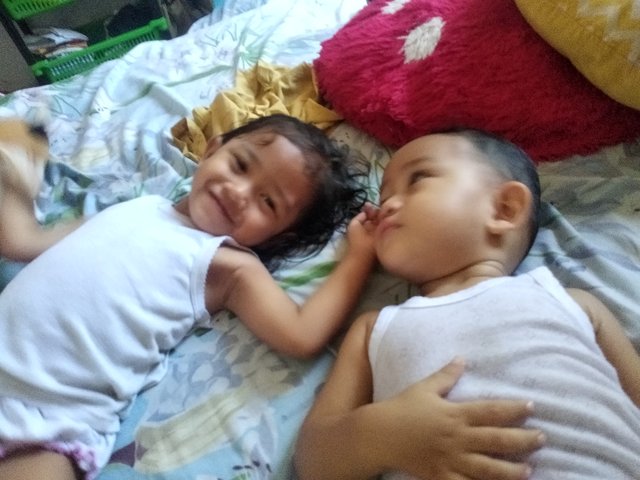 My two kids wake up
Then we went shopping and bought some household necessities and we also took the children to play and buy their favorite food. It was a really fun day and we all feel very happy. Family is the most important and most beautiful thing, respecting them is an obligation for us, and taking care of them is a virtue.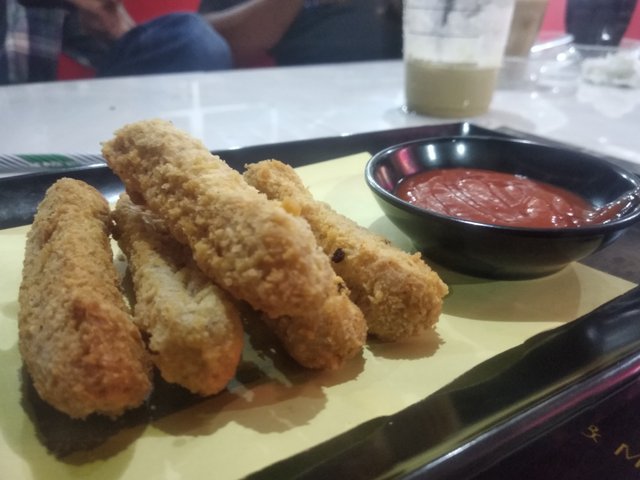 Fried sausage
Until here first my story today, I hope you all like it and greetings of love to everyone.
Take care of your health and stay strong,
From your little friend,
Scout salute!
Just Smile