📷No more going to school | 不用上学了😎(by @ace108)
I dropped out of the course at Singapore University of Technology and Design. It is a 6 modules course which I am exempted from one. However, after after finishing the first module, I found it was not up to my expectation. So, I decided to not pay the fees for the 2nd module and disappear. These are some of the last photos I took during the last few times I went there. The nice thing about the place was it is connected to the MRT train station.
我在新加坡科技设计大学退学了。 这是一门 6 个课程,我可免上其中一门。 然而,在完成第一个个课程后,我觉得并没有达到我的y要求。决定不付第二个课程的学费。 这是我最近几次去那里拍的最后几张照片。 这个地方的好处是它与地铁站相连。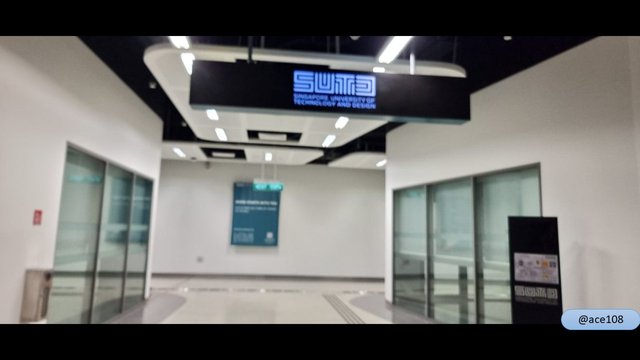 🎶Meanwhile, some music for you to enjoy as you read. This piece is part of Vivaldi's The Four Seasons, particularly the first of the 4 violin concertos, called Spring.

🎶让大家继续读的时候,欣赏一点音乐。这件作品是维瓦尔第的"四季"的一部分 - 4小提琴协奏曲中的第一首,名为"春天"。

Source | 来源: https://musopen.org/

https://soundcloud.com/alan-chang-563971986/four-concerti-grossi-4-vivaldi-op8-i-la-primavera-allegro-largo-allegro
Source | 来源:
https://musopen.org/music/2213/antonio-vivaldi/the-four-seasons/
---
Just inside, they have a posters telling you what food places they have which are also open to the public.
一出地铁站,他们有一张海报告诉你他们有哪些地方卖吃的也向公众开放。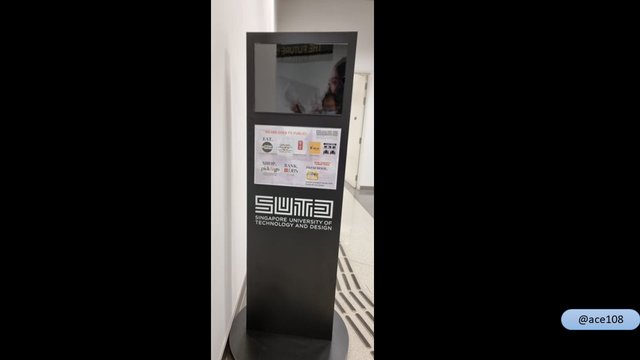 The sun was just visible when I arrived one time.
有一次我到的时候刚好能看到太阳升起。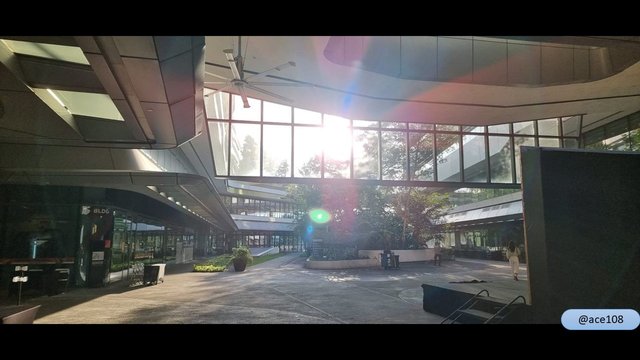 I took a photo from the 1st floor to the class room and another photo from the classroom down.
我拍了一张从一楼到教室的照片,还有一张从教室往下的照片。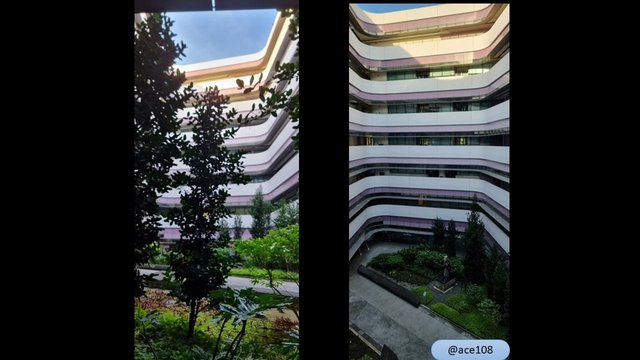 There was one part of the building which I thought was nice was something we call a sky well.
建筑物的一部分我认为不错的就是这有天井的地方。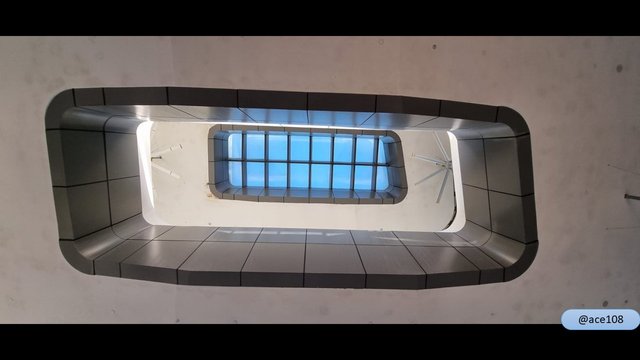 [//]:# (!pinmapple 1.34104 lat 103.96356 long Singapore University of Technology and Design d3scr)

Please see my other posts:
@ace108
请看我其他帖: @ace108
---