Steemit Engagement Challenge S9-W3: Mother's Delicacies
Greetings Chefs!
We are still on the race of Steemit Engagement Challenge for season 9 of week 3 and today, I would like to share my participation in Steemit Iron Chefs Community.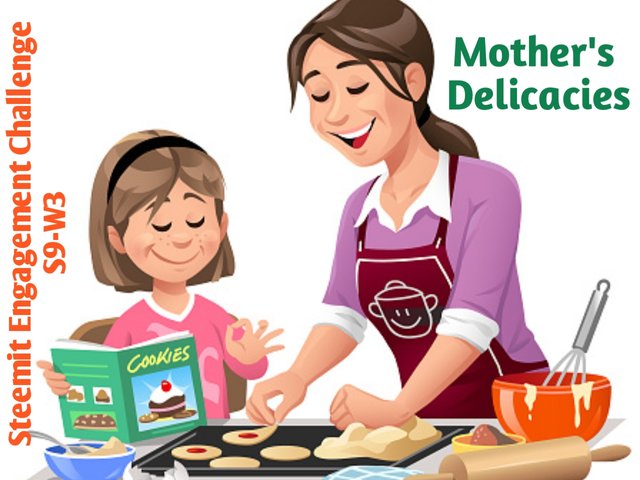 Edited with PixelLab
Mother's delicacies are always special and nothing can beat the fact that mothers knows how to prepare tasty meals that captures the children's heart.
Mothers delicacies never get boring because they always know how to serve every meal with love and creativity. Every mother is blessed with unique and inborn recipes and sometimes, I wonder how they come up with that.
Mothers' meals comes with a lot of memories especially when the kids are grown.
Tell Us About your Relationship with this Mother and the Reasons for your Selection
My mother taught me all the basic things I needed to know about cooking from my early stage. Although, then I was too young to carry out kitchen responsibilities. But, I could at least make the simple meals in which any girl's child can prepare.
I selected her because she taught me everything about food early and she also contributed to me having passion in cooking now. She is one of the best cook I have in my corner and it is only a good cook that can impact another to be a great cook as well.
Her Specialty in the Kitchen
All kinds of dishes is what she prepares because she is very good at cooking. One of the food I love so much when my mum prepares is afang soup.
I enjoy eating that her special recipe of Afang soup unlike the regular one. She adds melon and removed periwinkle to her recipe each time she cooks the meal which in turn makes the food special and enjoyable.
Cooking Tips and Advice From My Mother That Will Help Us All
Below are some of the tips and advice I learnt from my mother;
The first tip is always to wash my hands before I touch any kitchen utensil. Hygiene first because it is very important.
Cover your hair while cooking
Paying attention to the food while preparing it (stay focus).
Taste your meal while cooking by making sure that all the ingredients are well balanced.
Have self-confidence while cooking.
Never to give up after making mistake on a particular meal ( have the zeal to learn new recipes and never get scared to try new things).
Lastly, make sure you put the kitchen in order after cooking by washing the dishes and cleaning.
The Meal my Mother Used to Prepare for me When I was a Child
I still remember the meal my mother used to prepare for me when I was a child. My mother usually prepare different types of meal at home then, but I was really selective. I don't eat all types of food. Each time she wants to make me happy, she will go ahead to prepare my best food which is Pepper soup yam. I don't really get bored of eating pepper soup yam, I still like it till date and even when I want to prepare it now, I will use my mother's recipe so to be able to enjoy the food well.
What is that Mother's Favourite Food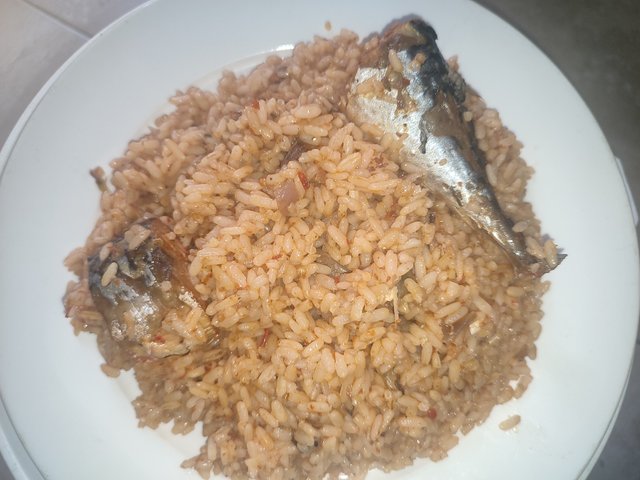 Yummy jollof rice with fish
My mother's favourite food is jollof rice prepared with fish. She enjoys eating it during breakfast. Also, she loves atama soup with fresh catfish as well.
I will invite @eliany @ruthjoe and @toriasam to join the contest. Thank you!