Steemit Engagement Challenge S6/W1 - List Your Childhood Outdoor Games, Which are Not Famous Globally." [email protected]
Namaste 🙏 to all of you. My name is Lavanya, and from India 🇮🇳 .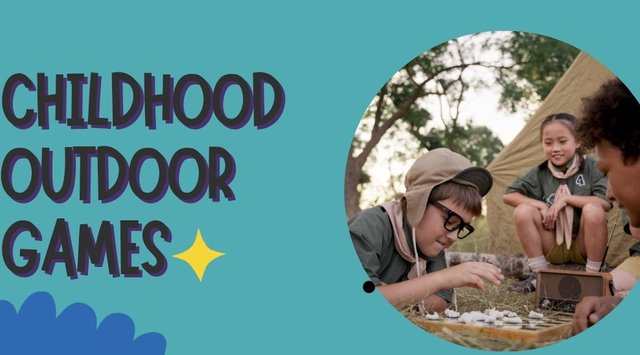 Prepare Using Canva
This is my entry post for the ongoing contest Chidhood Outdoor Games by #HindWhale Community.
In every person's life, some childhood memories are more vivid than others. Because we are not thinking about anything and are not experiencing any work or family stress, our lives are filled with colourful and enjoyable days.
I too have a lot of experience with outdoor games. I come from a village, so everyone plays outside of houses or on street roads.
In my blog post today, I share my experience and hope all of you enjoy it.
---
Many of these games are not famous but give a lot of joy and fun. Some games don't require any equipment, as well as games that we play with just a few household items. Nowadays that atmosphere is not available.
---
---
One of the outdoor games that I played as a child that isn't famous worldwide is called Red light, green light.
The objective of the game is to get to the other side of the playing area without being caught by the person who is on it.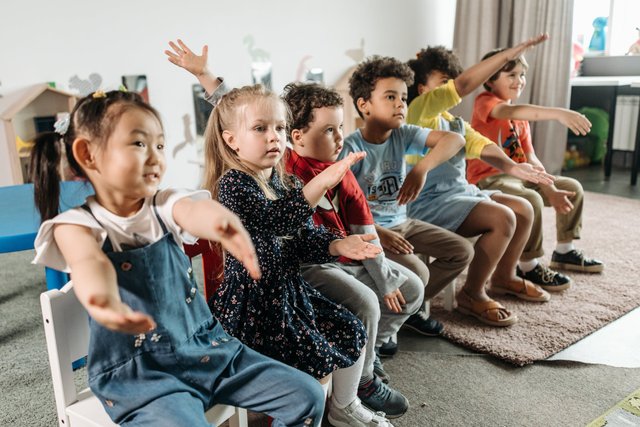 source
The person who is it will stand at one end of the playing area and call out "green light" or "red light."
If they say green light, everyone is free to move. Everyone must stop if they say red light.
The person who is it can then try to tag anyone who is still moving. If anyone tagged, then that person becomes it. The game is over when everyone has played it.
I always loved playing this game because it was simple but challenging, and it was always fun to try and outsmart the person who was playing.
---
---
A game that was popular when I was a child was called Mother May I.
One player would be "it" and would stand at one end of the playing area. The other players would line up at the other end. The player who was "it" would then call out a series of moves, such as take two giant steps forward or skip forward three times.
The other players would then have to repeat the moves. If any player made a mistake, they would have to start over from the beginning.
---
---
Simon Says is a children's game that is often played outdoors.
It is a simple game that can be played by both children and adults. The object of the game is to follow the instructions of the person who is it, or Simon.
The game is typically played with a group of people, and the person who is Simon will give a series of commands to the group.
The commands can be anything, but they typically involve physical actions such as touching your nose or clapping your hands.
If someone does not follow a command, they are out of the game. The game is over when only one person remains, and that person is the winner.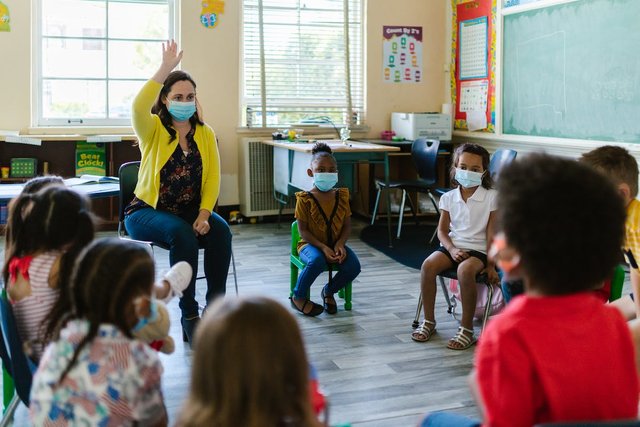 source
Simon Says is a great game for helping children follow directions and develop their listening skills. It is also a lot of fun!
---
---
Hot potato is a game that is typically played with a group of people.
The objective of the game is to avoid being the person holding the "potato" (usually a ball or other object) when the music stops.
If you are holding the potato when the music stops, you are out of the game. The last person who remains in the game has become a winner.
A hot potato can be played with any number of people and hot with any object that can be passed around easily.No restrictions regarding the object here.
---
---
Duck, duck, the goose is a children's game that is popular in many countries.
In most cases, the game is played with two or more players. The object of the game is to catch the other player's ducks by tapping them on the head with your hand.
The game can be played indoors or outdoors and is often played in groups.
There are many different games with their name, but the basic rules are the same. The first player begins by walking around the circle of players, tapping each player on the head, and saying duck.
The player then chooses one player to be the goose and taps them on the head, saying goose.
The goose then chases the first player around the circle, trying to catch them. If the goose catches the first player, they become the new first player.
The game continues until one player is caught three times, at which point they are out of the game.
Duck, duck, the goose is a fun game for all ages and a great way to get everyone up and moving. This game is being played by my kids at home. Whenever I see them, I travel to my childhood.
---
---
Many outdoor games are not famous worldwide but are enjoyed by children. Some of these games include hide-and-seek, tag, and hopscotch. These games are a great way for children to get outside and explore their imaginations.
But now that very few schools, allocate time for sports,but they only focus on the famous ones. not skill-based simple games.
So as parents, we must take care regarding it. In my home, my kids play hide and seek; duck, duck, goose; teacher and student; Raja and Rani; and many more on Saturdays and Sundays.
So all of you encourage your kids to play games; don't give them Mobile for hours and hours.
---
I would like to invite my friends to participate in this contest: @ternuritajessi, @zulhendra, @msdbitco, @shohana1, @simonnwigwe, @chiabertrand, @nevlu123, and @harferri.
---
Thank you so much for reading my article!