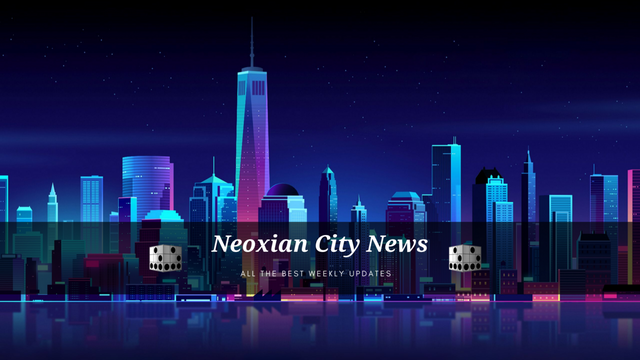 Welcome to the Neoxian City weekly
Welcome folks to your weekly installment of what's going down in the City of Neoxian. If you haven't already, come in and join us in our discord to see what the latest is.

Neoxag is way down. Why not take a moment and use @neoxiancityvb?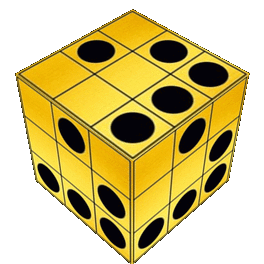 It's of no surprise to anyone that the price of Neoxag is bottoming out, as it has been doing for the last several weeks. The price of Steem is up, and people are opting to hold Steem over Neoxag. However this isn't necessarily a bad thing.
Neoxag now sits at a price of 0.005 Neoxag per 1 steem. This means that if you use your neoxag to put into the Neoxian City Upvote bot then you will be able to grow your Steem holdings too, and at the current price that we sit at it's a really good deal
Good times.
What are you waiting for? But some neoxag and get some of those Steem upvotes.

Delegate your Neoxag for a share in SPI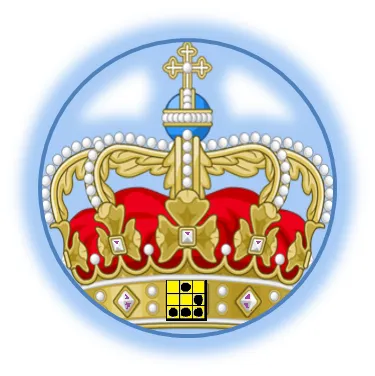 You can delegate your neoxag to here for a return in spi tokens: https://steemit.com/@spinvest-neo

Minetest updates
Implimenting NFTs in the near future (we are looking for a developer)
We are currently looking for an in-game developer. Come in our discord and give @raymondspeaks a message for more details.

Get better votes by using the neoxian.city website!
Please remember to use our website, it doesn't cost you anything. By only using our tag there is a 20% levvy on your neoxag earnings.

Outstanding Citizen award
Dragon @raymondspeaks has taken it upon himself to offer no less than 3,000 Neoxag on the second Sunday of each month to one lucky winner.
This is quite a leap from every week, but to prevent empty slots where there are no winners, he thought that running the award monthly would prevent that.
Make no mistake, this is an award that will be given to people for helping, sharing and giving, rather than taking and selling.
The next prize will be no less than 1 HOT token and is currently valued at 100 Steem.
This award cannot be earned, it can only be given -- by that it means you can nominate someone, but you cannot vote for yourself. If no Citizens are chosen then the pool will roll over to the following week.
This month's winner is @shoemanchu
Congratulations @shoemanchu you win 5,000 staked neoxag
I chose Shoe because of his exceptional call to duty in these key areas:
Giving away high value Steem monster cards regularly
Running activities regularly
Generally being a really decent person
This is now the Ninteenth week @raymondspeaks has done this, and that has been 26,000 neoxag stake he has given away.
To clarify -- you'll need to be in our server to be a Outstanding Citizen, an invite is here: https://discord.gg/RkvBGdS

We run a photography competition
Please check out our photography competition. It runs weekly and is headed up by our very own @zaku. Competition is super stiff. If you enjoy a photo challenge then this should be right up your alley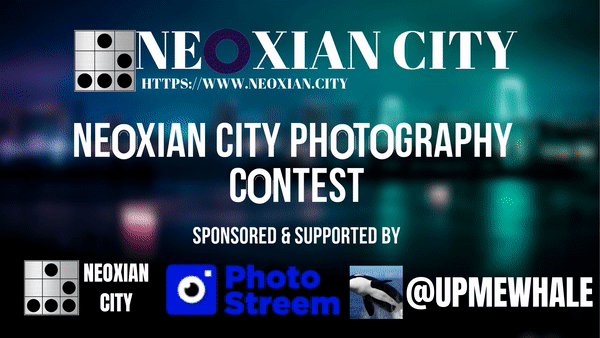 If this is something you'd like to give a bash, come in and see us here

We have given out a massive amount of goodies this week. Check it out!
Every day City owners & members alike will give away some of their coins or services to lucky winners in our discord. We have a rule that every giveaway must amount to over $0.25 in value.
So far, we have given out 2494 giveaways at the very least $0.25 and that amounts to $623.50 -- although the actual value is WAY higher.
Give yourself a clap everyone, you really deserve it.

We are one of the most active discords on Steemit!!
Neoxian City is one of the most active Discords on Steemit from what I have personally observed, and what other people keep telling me. We are active for the most part all around the clock. Our residents span from Australia right over to California; so our timezones cover a massive 21 hours!
Come in and say hi -- we don't bite :)

Where do you fit into the City of Neoxian?
A lot of people come here and get sucked into the friendliness of our server. Some people want to take on roles in the city, others just want to chat and have a good time. There's nothing wrong with either!
What we haven't seen many of though is those wanting to create new roles and responsibilities for themselves in Neoxian City. Our Dragonmaster Neoxian is always open to new ideas.
Do you have a special talent? Let us see! Come in and see if you can do something for us -- we encourage growth here. What benefits us, also benefits you.
We have already started a School, A minetest server, A banking service, games, and so much more.
What can you bring to us?

Curation Station!
Our curators regularly scour the whole of Neoxian to find the best and sometimes most undervalued work to send into planetary orbit with our humungous weighted curation trail. If you observe our tribe we have one of the best trending pages and that is because our administration team weight the trail down with their HUGE votes.
These are our picks:
Please note: We only support original content here.We will exact vengeance with extreme prejudice on plagiarists and spammers. So we want to see you unleash that creativity of yours. When you create you get better at what you do. When you plagiarise it is a wasted effort, and we don't like wastefulness or laziness here.
We also take our tags seriously. So please try and use the relevant tags as we will only vote on those with them. We won't be voting a picture of your cat with SPT for example. SPT is for Steemonsters.

Our best picks of the week will be featured on our weekly newspaper highlights.
Best picks of the week
Our first pick of the week is from @apon6431

A good article on keeping fit.

Curated by @afolwalex

Our Next pick of the week is from @borjan

**
"This artsy mix of scientific names and random photoshop visions without a defined point of view ..."

A post where aquatic creatures meets art.**

Curated by @udezee

Our next pick of the week is from @giantbear

"Stress affects nearly everyone. You might experience some stress at work, or when looking at your bank balance. It can even affect you in a relationship. Some levels of stress can be daunting, wear you down and can even make you physically and mentally sick."

Gaintbear shares his thoughts on stress.

Curated by @udezee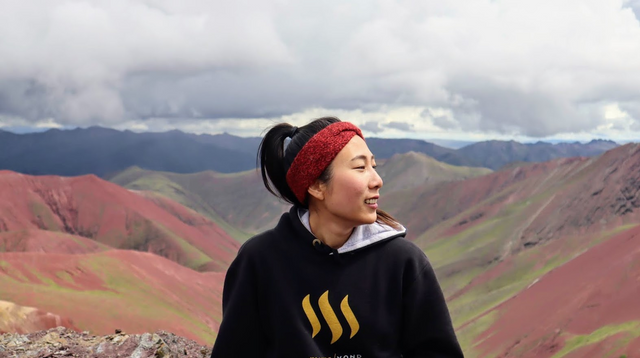 ---
A story of another steem addict and how she started her Steem Journey and all and how networking is so important in this platform If you want to grow faster.
Curated by @xawi

Our next pick of the week is from @bambuka

A small trip shared by a steem user from Nevsky, St Petersburg. Along with some detailed information of what does happens out there at often times.


Curated by @rehan12

Our next pick of the week is from @gabeboy

Author sharing some good memories of the past. Along with some beautiful images. Whilst, the author is also preparing for another visit soon to this place.


Curated by @rehan12

Our next pick of the week is from @adelepazani

Amazing doodle art... I find it amazing to see what kind of art comes forward from a doodling session.


Curated by @anouk.nox

Our next pick of the week is from @elias15g

A cool collection of some fan art made by the author.

Curated by @anouk.nox

Our next pick of the week is from @lyubovbar

Nice set of photos from autumn photoshoot with a young model
Curated by @axeman

Our next pick of the week is from @lifeskills-tv

A trip to The Lake of Fairies with great visual story behind
Curated by @axeman

Our next pick of the week is from @wwwiebe

It's interesting to think how cameras have evolved over the years. Here's a quick peek into the past through a collection of antique beauties.
Curated by @thereikiforest

Our next pick of the week is from @andreasalas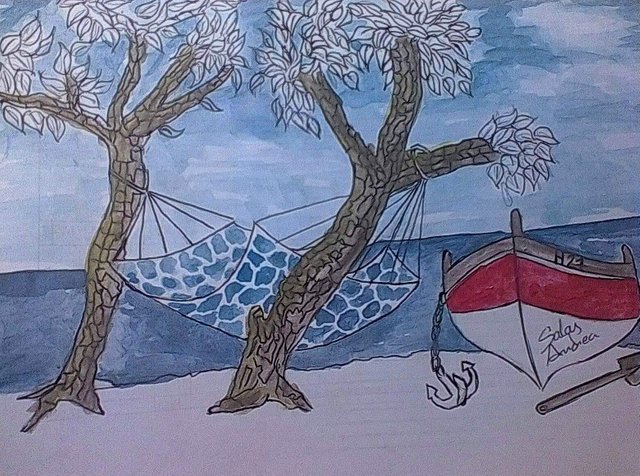 ---
I love how art can be therapeutic for both the creator & appreciator. I'm feeling this wonderful watercolor with relaxing vibes.
Curated by @thereikiforest

This is our weekly edition of NeoxianCity Newspaper. We would like to congratulate all the featured Authors. keep up the high-quality original content-generating work.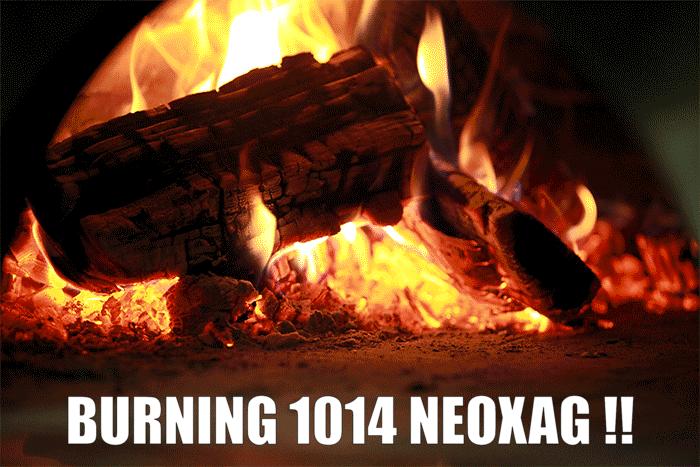 WE BURNED 1014 NEOXAG(Previous Paper rewards) THIS WEEK
ALL NEOXAG REWARD OF THIS POST WILL GOES TO BURN ACCOUNT(

@NULL

)

Neoxian is a Steem Witness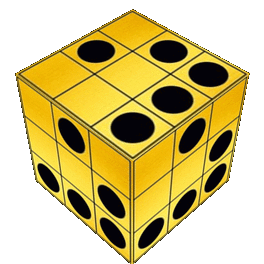 For further details & information join Neoxian City discord server

Do you know that you can earn NEOXAG tokens as passive income by delegating to @neoxiancityvb. Here are some handy links for delegations:
100SP, 250SP, 500SP, 1000SP. Read more about the bot in this post.


Posted via neoxian.city | The City of Neoxian