Daily Curation Report & Top 05 Posts[ Day-42] || Around The World Community || 14th July 2021 - Post set to 10% beneficiary to AROUND THE WORLD COMMUNITY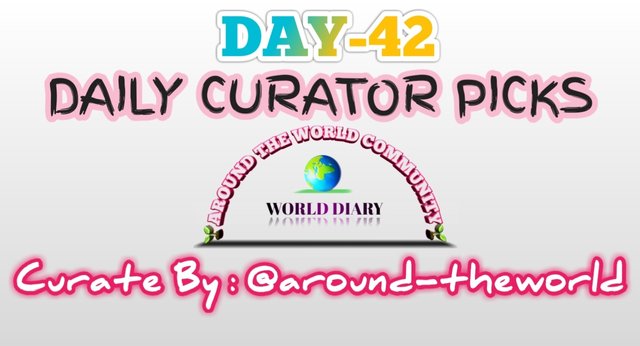 ---
Greetings their Community members. It has been an interesting working with you all. I see the impacting you making to this great Community you all deserves to be rewarded. We are back again with our daily Curation Report & Top 05 Posts selected as we do on daily basis. We would all of you have been doing since during AROUND THE WORLD COMMUNITY Curation we found quite a number of Steemians sharing very quality post but five(05) them we picked for our promotion today as we have said to be doing everyday.
---
We are doing this to encourage more members to share great contents. Please if you want to be part of this daily selection of post promotion then you need to post quality post daily for your content to be selection. Criteria of selection: beautiful work, correct grammar, well edited post, well resourced, chronological arrangement, good usage of captions on pictures and effective Community Engagement.
---
Please, the excitement grows! We have hit 30k of of Steem power for Around The World Community. Let's not relent on our hardworking: powering up often and delegating to Around The World Community. These are our main focus and legibility to support many Authors posts. Please try to delegate to our account and be part of this great visionary Community. My pleasure 😃 to you all. Kudos Guys!
---