Daily Curation Report & Top 05 Posts[ Day-40] || Around The World Community || 9th July 2021 - Post set to 10% beneficiary to AROUND THE WORLD COMMUNITY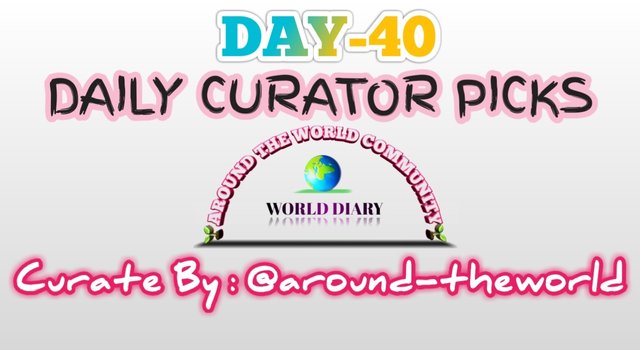 ---
Good evening to you all Guys. I hope you are doing well. Thanks for your hard work and love you have shown for our Community. This post covers the our daily report of curation. At today's curation, five posts were selected to be further promoted. The following were posts picked:
---
---
In order for your post to be selected, make sure to post good contents, be consistent and engage the Community.
---
We hope one would be captured, so exercise patience. Thanks very much for your attention!