The Dairy Game 14-07-2021 Season-3//𝚂𝚙𝚎𝚗𝚝 𝚊 𝚟𝚎𝚛𝚢 𝚋𝚎𝚊𝚞𝚝𝚒𝚏𝚞𝚕 𝚍𝚊𝚢☺️
Assalamualaikum.
How are you all my friend?I hope you are all fine by the grace of almighty Allah. I'm also fine.
Welcome to my another post 🌹
𝐈 𝐰𝐢𝐥𝐥 𝐬𝐡𝐚𝐫𝐞 𝐰𝐢𝐭𝐡 𝐲𝐨𝐮 𝐭𝐨𝐝𝐚𝐲 𝐰𝐡𝐚𝐭 𝐈 𝐝𝐢𝐝 𝐟𝐫𝐨𝐦 𝐞𝐯𝐞𝐧𝐢𝐧𝐠 𝐭𝐨 𝐧𝐢𝐠𝐡𝐭 𝐭𝐨𝐦𝐨𝐫𝐫𝐨𝐰. 𝐓𝐡𝐞 𝐰𝐡𝐨𝐥𝐞 𝐝𝐚𝐲 𝐰𝐞𝐧𝐭 𝐯𝐞𝐫𝐲 𝐰𝐞𝐥𝐥. 𝐈 𝐰𝐢𝐥𝐥 𝐧𝐨𝐰 𝐝𝐢𝐬𝐜𝐮𝐬𝐬 𝐰𝐢𝐭𝐡 𝐲𝐨𝐮 𝐡𝐨𝐰 𝐢𝐭 𝐡𝐚𝐩𝐩𝐞𝐧𝐞𝐝.
Due to the relaxation of the lockdown in Bangladesh, private tuition and some shops were opened in our Sirajganj district town yesterday. So I woke up the next morning. I woke up in the morning and got fresh. I had a private from 9am after freshening up. I left for that private reading. After private reading from 9 am to 10 am, my friend and I chatted for some time on the Boro Pool of Sirajganj.We haven't seen each other in a long time so we chatted there for a while. Then I came back home around 10:30 in the morning.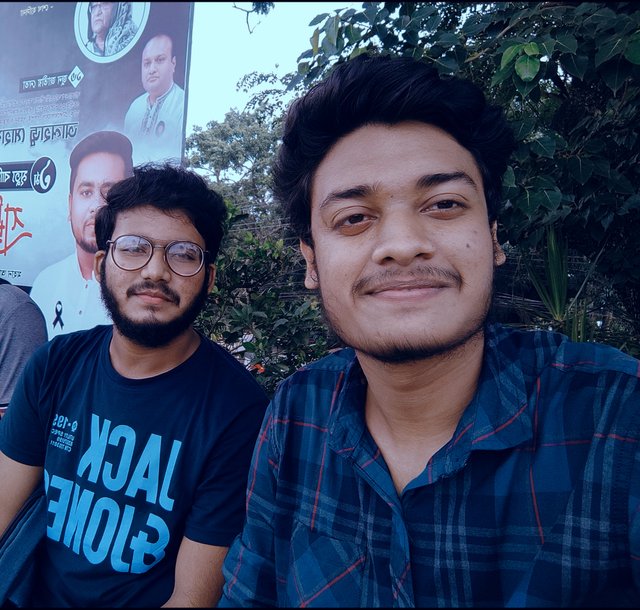 👆
When I came home in the morning, I saw that there were many clouds in the sky. It can rain a lot at any time. Then I came home early and freshened up, then had breakfast in the morning. Then I looked out of the window and saw that the sky was overcast and it was raining heavily.I was very happy to see such a cloudy sky with heavy rain.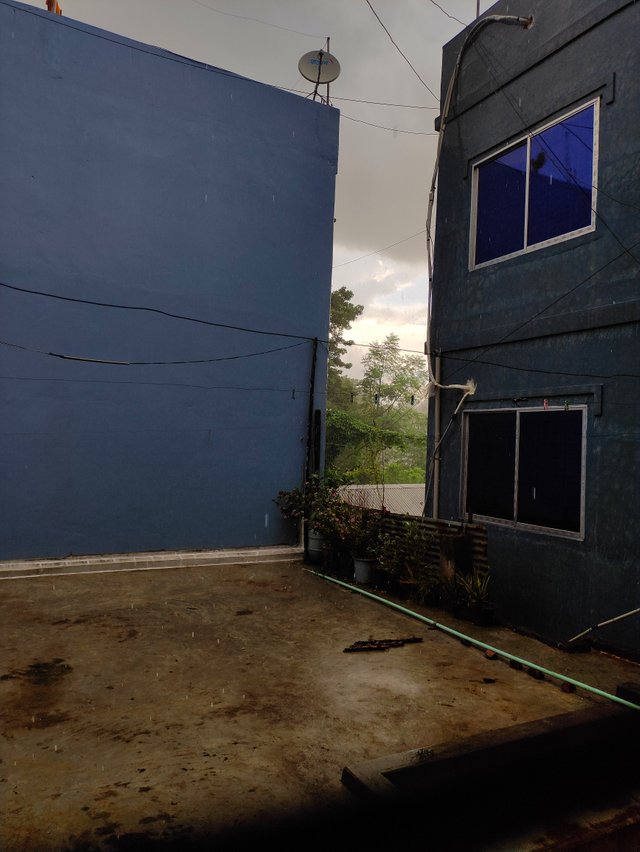 👆
Then I studied for some time. After studying, I went to the verandah before taking a bath in the afternoon. I went to the verandah and saw that it was raining a lot outside. It was raining a lot then. It was filled with water outside. I have not seen such a rain scene for a long time. So I stood on the porch for a while and watched the rain fall.Then after coming from the verandah I took a bath and after taking a bath I ate lunch.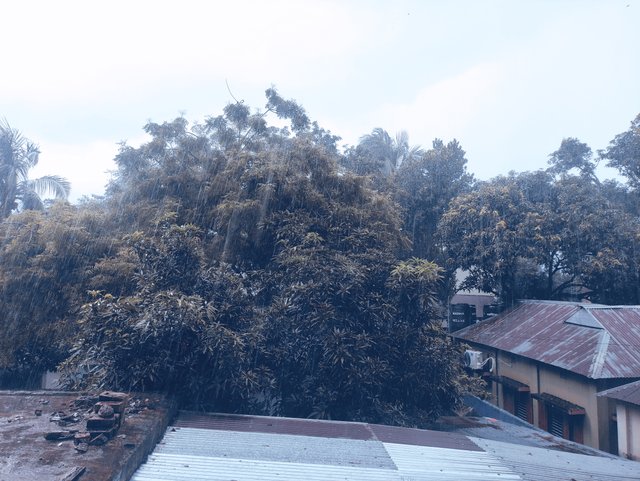 👆
After eating at noon, I fell asleep at noon. I fell asleep at around three in the afternoon. And I woke up around five in the afternoon.After waking up in the afternoon, I was refreshed. Then I went to the veranda of the house again and saw that there was no rain outside, the sun was shining brightly. And the sun had to peek through the leaves of this tree to enter our house. I was very happy to see such a scene.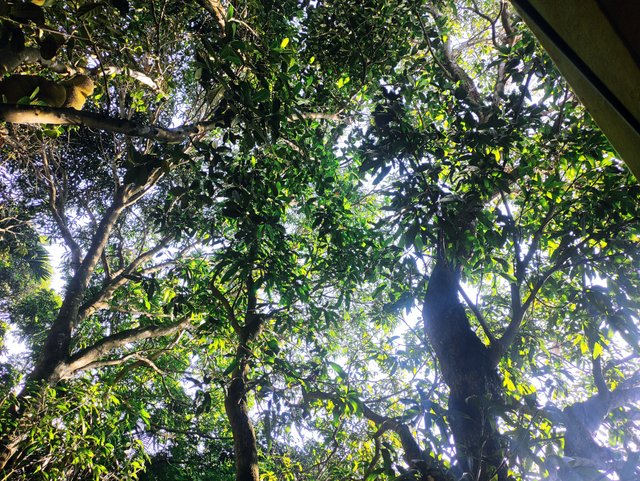 👆
Then in the afternoon he goes for a walk outside with his friends. Goes to chat with friends. It was evening to chat. After the evening we all returned to our homes. There were no cars or horses on the road then. There were very few carriage horses. So we all came home walking along the road like everyone else. It felt so good then.After coming home, I became fresh. Then I sat down to study. While studying, I ate dinner at around 10 pm. I watched TV for some time after dinner. After watching TV, I studied again for some time. Then I fell asleep around midnight.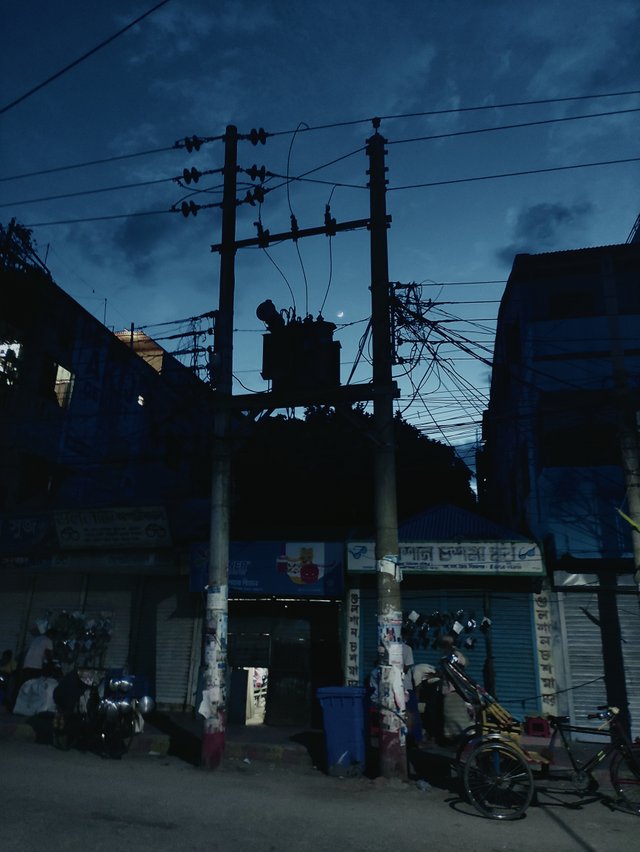 👆
Mobile : Poco X2
Lactation: https://w3w.co/arise.pipeline.handed
~{𝓣𝓱𝓾𝓼 𝓘 𝓱𝓪𝓭 𝓪 𝓫𝓮𝓪𝓾𝓽𝓲𝓯𝓾𝓵 𝓭𝓪𝔂. 𝓢𝓾𝓬𝓱 𝓪 𝓭𝓪𝔂 𝔀𝓲𝓵𝓵 𝓷𝓮𝓿𝓮𝓻 𝓬𝓸𝓶𝓮 𝓪𝓰𝓪𝓲𝓷, 𝓫𝓮𝓬𝓪𝓾𝓼𝓮 𝓸𝓷𝓬𝓮 𝓪 𝓭𝓪𝔂 𝓲𝓼 𝓰𝓸𝓷𝓮, 𝓽𝓱𝓪𝓽 𝓭𝓪𝔂 𝔀𝓲𝓵𝓵 𝓷𝓮𝓿𝓮𝓻 𝓬𝓸𝓶𝓮 𝓪𝓰𝓪𝓲𝓷. 𝓘 𝓱𝓸𝓹𝓮 𝔂𝓸𝓾 𝓪𝓵𝓵 𝓵𝓲𝓴𝓮 𝓲𝓽.}
𝑆𝑢𝑏𝑗𝑒𝑐𝑡 : Dairy Game
𝐶𝑎𝑚𝑒𝑟𝑎 : Poco X2
𝑃𝒉𝑜𝑡𝑜𝑔𝑟𝑎𝑝𝒉𝑒𝑟 : @mohamad786
𝑃𝑜𝑠𝑡 𝐶𝑟𝑒𝑎𝑡𝑒𝑑 𝑏𝑦 @mohamad786
𝐶𝑜𝑚𝑚𝑢𝑛𝑖𝑡𝑦 : @around-theworld
Specialy thanks for working hard
community.
@art-bangladesh
@nevlu123
👋👋 Best Regards @mohamad786
👉👉Special Thanks to All Friends who are supporting this Post.💖💓