The Dairy Game 14-06-2021 Season-3//After a long time I played cricket with my friends🏏🏏
𝓐𝓼𝓼𝓪𝓵𝓪𝓶𝓾𝓪𝓵𝓪𝓲𝓴𝓾𝓶
𝓗𝓸𝔀 𝓪𝓻𝓮 𝔂𝓸𝓾? 𝓘 𝓱𝓸𝓹𝓮 𝔂𝓸𝓾 𝓪𝓻𝓮 𝓪𝓵𝓵 𝔀𝓮𝓵𝓵 𝓫𝔂 𝓽𝓱𝓮 𝓰𝓻𝓪𝓬𝓮 𝓸𝓯 𝓪𝓵𝓶𝓲𝓰𝓱𝓽𝔂 𝓐𝓵𝓵𝓪𝓱. 𝓘'𝓶 𝓪𝓵𝓼𝓸 𝓯𝓲𝓷𝓮.
𝓦𝓮𝓵𝓬𝓸𝓶𝓮 𝓽𝓸 𝓶𝔂 𝓪𝓷𝓸𝓽𝓱𝓮𝓻 𝓹𝓸𝓼𝓽 🌹
𝐈 𝐰𝐢𝐥𝐥 𝐬𝐡𝐚𝐫𝐞 𝐰𝐢𝐭𝐡 𝐲𝐨𝐮 𝐭𝐨𝐝𝐚𝐲 𝐰𝐡𝐚𝐭 𝐈 𝐝𝐢𝐝 𝐟𝐫𝐨𝐦 𝐦𝐨𝐫𝐧𝐢𝐧𝐠 𝐭𝐨 𝐧𝐢𝐠𝐡𝐭 𝐭𝐨𝐦𝐨𝐫𝐫𝐨𝐰 𝐚𝐧𝐝 𝐰𝐡𝐞𝐫𝐞 𝐈 𝐰𝐞𝐧𝐭. 𝐈 𝐰𝐢𝐥𝐥 𝐝𝐢𝐬𝐜𝐮𝐬𝐬 𝐞𝐯𝐞𝐫𝐲𝐭𝐡𝐢𝐧𝐠 𝐰𝐢𝐭𝐡 𝐲𝐨𝐮 𝐧𝐨𝐰. 𝐈 𝐡𝐨𝐩𝐞 𝐲𝐨𝐮 𝐚𝐥𝐥 𝐬𝐞𝐞 𝐭𝐡𝐞 𝐜𝐨𝐦𝐩𝐥𝐞𝐭𝐞𝐝 𝐩𝐨𝐬𝐭.
I woke up very early yesterday morning. I woke up refreshed and studied a little. I had a private one from eight in the morning after studying. She went to study privately. After private reading from 9 am to 10 am, I came back home through the Sirajganj big pool. When I arrived, I took some pictures of the beautiful trees planted next to the big pool. It was 10:30 in the morning when I got home. After that I ate breakfast.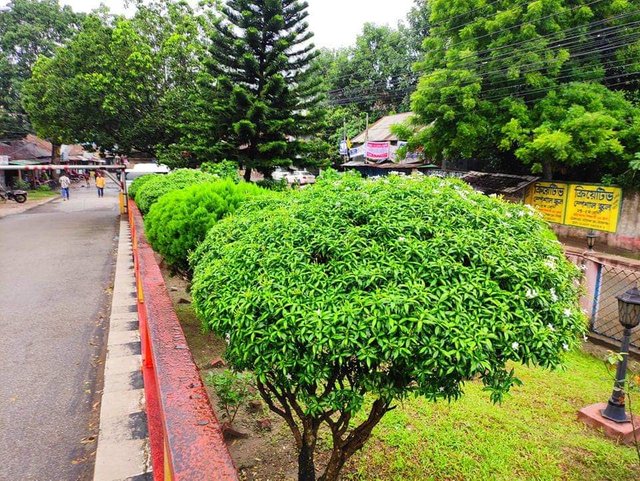 👆
When it was noon I took a bath. I took a bath and ate lunch. Then I took a little rest. I had a private from 3pm after the rest. I went to read that privately. I went to private reading from 3 pm to 4 pm and another private study from 4 to 5 pm. After reading privately till 5 o'clock, we went to play in the field of government college with some friends. We went to that field and played cricket with our friends. After a long time we all played cricket together.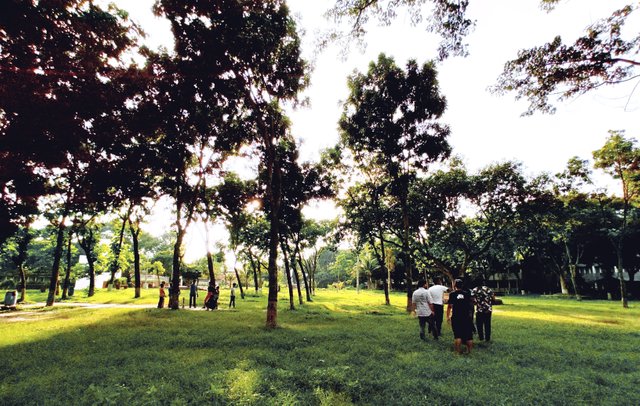 👆
The field of our Sirajganj Government College is very big. So people from many parts of the city come here to play. Everyone, big or small, plays sports here. Some are playing football, some are playing cricket, some have come here for a walk. When it is afternoon, many small children and young Polapan like us all come here to play. In fact, everyone should play a little sports in the afternoon because playing sports keeps the mind well and people are more interested in studying. We played here until evening. After playing sports, we went back to our homes with very tired bodies.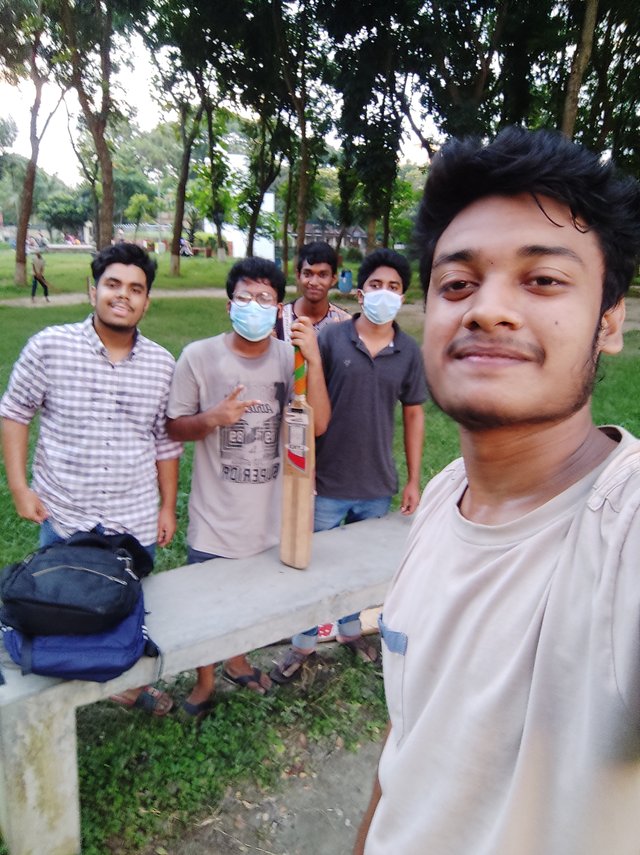 👆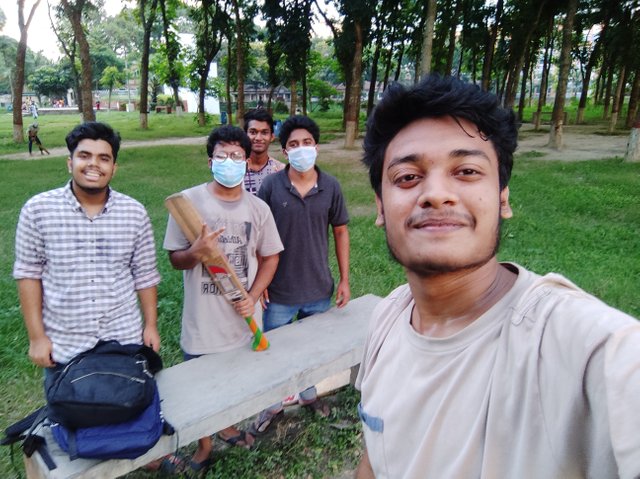 👆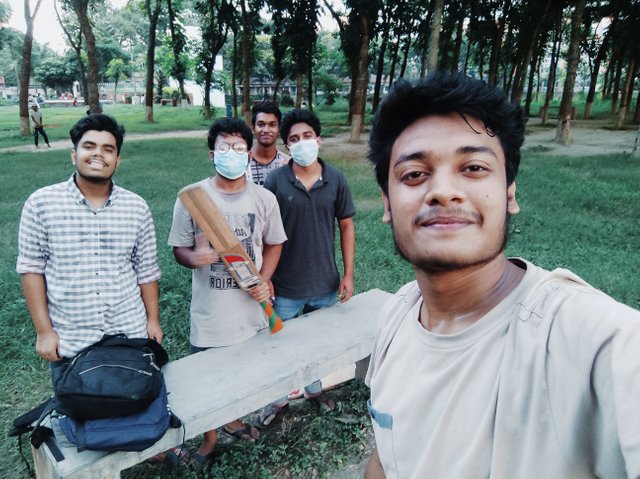 👆
We had a great day together as friends. And we refreshed our minds through sports.And from now on we will try to play in the place every afternoon because playing keeps the mind good and studies are done well.
Mobile : Poco X2
Lactation: https://w3w.co/arise.pipeline.handed
~{𝓣𝓱𝓾𝓼 𝓘 𝓱𝓪𝓭 𝓪 𝓫𝓮𝓪𝓾𝓽𝓲𝓯𝓾𝓵 𝓭𝓪𝔂. 𝓢𝓾𝓬𝓱 𝓪 𝓭𝓪𝔂 𝔀𝓲𝓵𝓵 𝓷𝓮𝓿𝓮𝓻 𝓬𝓸𝓶𝓮 𝓪𝓰𝓪𝓲𝓷, 𝓫𝓮𝓬𝓪𝓾𝓼𝓮 𝓸𝓷𝓬𝓮 𝓪 𝓭𝓪𝔂 𝓲𝓼 𝓰𝓸𝓷𝓮, 𝓽𝓱𝓪𝓽 𝓭𝓪𝔂 𝔀𝓲𝓵𝓵 𝓷𝓮𝓿𝓮𝓻 𝓬𝓸𝓶𝓮 𝓪𝓰𝓪𝓲𝓷. 𝓘 𝓱𝓸𝓹𝓮 𝔂𝓸𝓾 𝓪𝓵𝓵 𝓵𝓲𝓴𝓮 𝓲𝓽.}
𝑆𝑢𝑏𝑗𝑒𝑐𝑡 : Dairy Game
𝐶𝑎𝑚𝑒𝑟𝑎 : Poco X2
𝑃𝒉𝑜𝑡𝑜𝑔𝑟𝑎𝑝𝒉𝑒𝑟 : @mohamad786
𝑃𝑜𝑠𝑡 𝐶𝑟𝑒𝑎𝑡𝑒𝑑 𝑏𝑦 @mohamad786
𝐶𝑜𝑚𝑚𝑢𝑛𝑖𝑡𝑦 : @around-theworld
Specialy thanks for working hard
community.
@art-bangladesh
@nevlu123
👋👋 Best Regards @mohamad786
👉👉Special Thanks to All Friends who are supporting this Post.💖💓