Albania "Child Protective Services": a Hell of a Post!
Hello people, we are back at work and I love Steemit as I do not feel like what I do is something mandatory at all, I have no boss and I am not a wage slave! I hope that your 2018 is starting just fine as mine feels amazing since I feel that this may finally be the happiest year of my life. Anyways today we will talk About our first country in the european continent, that is the good old Albania, a country that I wouldn't like to live in (It looks kind of nasty, I imagine a lot of Kalashnikov rifles and human trafficking in this zone or some sketchy pornographic films that some people watch). I love this being honest in my reviews and I believe that this country may have the levels of corruption we are used to in South America but on a possibly developed country. For some reason I really do believe that sketchy stuff is taking place here, but I couldn't find any source on the issue neither on the alternative or mainstream (Fake stream!) media, I guess no one truly cares about this country that much.
Let me tell you that I find that the Unicef may be stealing funds into private wallets/pockets as they usually do, collectivist crooks are specialized on making charities into lucrative businesses! These people speak Albanian and they are even in a smaller population than my home country Chile, so that may be the reason why information is lacking... The president (As all politicians, they are a disgusting pest!) is obviously on the side of money, also I saw a video on how Cannabis for this continent is grown here (Probably by slaves or children!). This post is sadly inconclusive as I lookjed hardly for information and couldn't find anything on it, sadly I expect things such as sexual, physical and psychological abuse (Possibly child trafficking!) in these facilities, but as international attention is extremely low in these imaginary line/country I am not expecting wonders coming out of here, I must say the truth even though I am practicing freewriting in here! Well this is how I wish to say the thing about this kind of dark subjects, society is hiding them under the rug! That is basically all I have to say, I'm out!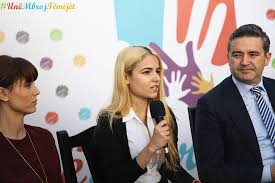 This woman is trying to look legit, that sounds crazy!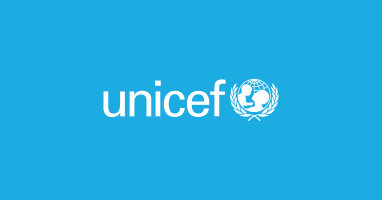 The Unicef is disgusting, this sounds crazy!
Sources:
https://www.unicef.org/albania/children_24008.html
http://www.balkaninsight.com/en/article/the-report-shows-rampant-children-violence-in-albania-06-07-2016
http://www.business-anti-corruption.com/country-profiles/albania
https://en.wikipedia.org/wiki/Corruption_in_Albania
https://www.huffingtonpost.com/fron-nahzi/combating-corruption-in-a_b_3675437.html