How I started earning Crypto (STEEM) - The Power of One-on-One Marketing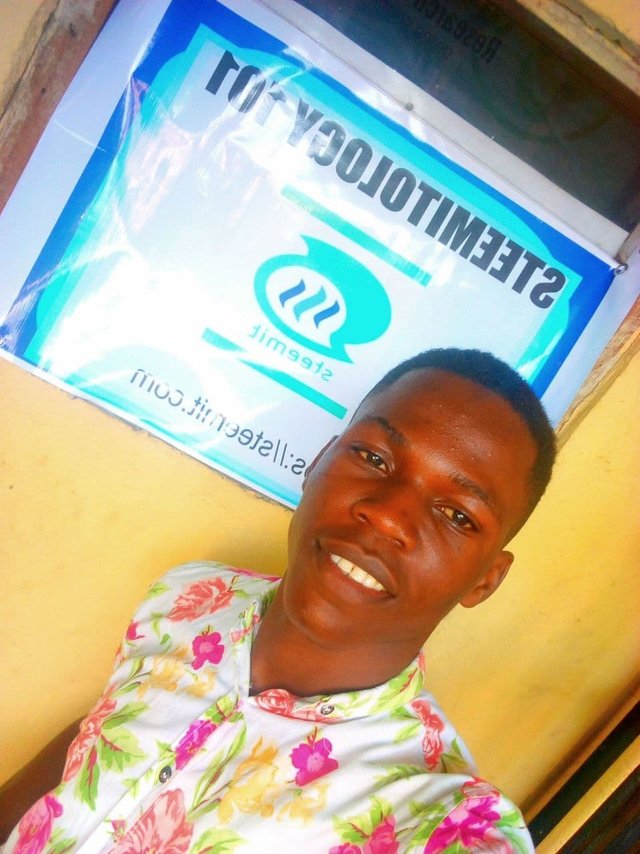 I don't do this quite often but I needed to do so today. I have stood on the shoulders pf many to see the future and I owe them the gratitude, love as well as the responsibility of lending my shoulders to others too. Today is April 16 and I am using this medium to celebrate a young nerdy Nigerian - @Tomlee. He's my brother, friend, protege, successor, personal assistant and from whom one can find a Profitable Friendship.
It was a sunny Afternoon on the 24th day of January 2018 that he walked into my office. After few minutes of discussions, he said "Sir, you love writing and there's a platform that can reward your research writing skills and you can get to meet other great writers". I have always wanted to grow, learn and meet people whose lives can challenge mine. I paused from what I was doing and he had a few more minutes to try to explain what "Steemit" was about. He was still a newbie and a student and couldn't even scratch the value of the blockchain-powered socialmedia then.
@Tomlee won my heart and just there he helped me to create a free account. I traversed to the platform in the next three days and at some points lost interest when engagements (comments, upvotes) were no more coming to my posts. Days and weeks passed and he returned visiting on March 1, 2018 and motivated me to still give some more time to see how I can make the most of Steemit. I obliged and the journey became enjoyable. I remember having to shut down my office then for two weeks in a bid to have enough time to research on blockchain, crypcoturrency and Steemit. It was a rigorous one for me but I wanted to be sure of myself where I was headed. I was convinced that I found the future of socialmedia, money and a lot of other usecases and I stayed.
If you follow my blog, I write a lot about my personal success stories from improved writing skills, to an expanding wealth of social power to financial gains. it's enormous and traceable to a One-on-One session with @Tomlee in early 2018. My office became a Blockchain, Crypto hub and I revised my curriculum to help all my trainees get adequate blogging skills and today, some of them are bread winners for their families. I'm glad I've been able to touch more lives and lead some to financial freedom through an invite I got from Tomlee.
Many times, we may not understand how powerful a one-on-one marketing could be but it is. I've been a beneficiary and I've tasted how efficient it works. While we may only reach out to a few prospective clients or customers, but this marketing strategy can leave lasting impressions especially when used by a sales rep who can be credited with tru
I would love to write more and more but my fingers need to rest for more tasks billed for the day. I celebrate you NdianaAbasi. Happy Birthday young man! As you mark today, remember that each time we celebrate our birthday, we're actually counting down to our dying day. May your every moment, minute, hour, day, week, month and years ahead count. Your better days are ahead of you and you can't get them by sleeping through. You know I love you and I want you to grow to heights you've never thought of. Make me proud!
20% rewards from this post is sent to @tomlee. Just one of the many ways I want to celebrate him today.