A free VPN that actually works!
I love how we can help and support one another here in the Project Hope community. I have written about advantages with a VPN many times, and I have also written about some annoying trouble VPN's have caused me throughout the years. But, in the end, I still recommend using a VPN, especially if you are in need of encryption and want to surf securely without your ISP spying on you, then a VPN is a great tool.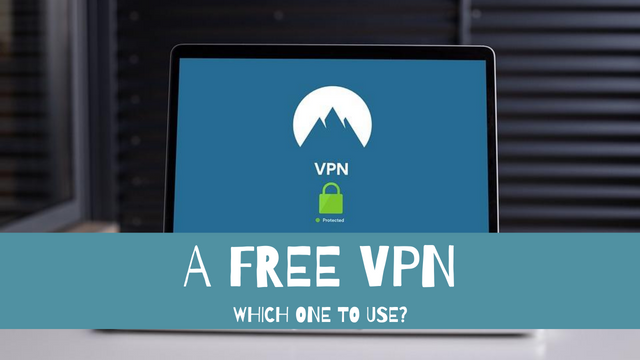 If the price is a problem...
Many VPN services come with monthly fees of $10 or more. If you purchase a plan for a longer period of time, you might get a lower fee, but still - it is way more expensive than a free solution.
That is why many people ask me for advice when it comes to free VPN services. In general, I am quite negative to free VPN services, as they are mostly tricking you in some sort of way. That is especially true about the so-called "free" VPN plugins available for Chrome, and Firefox. People install them without any clue who has made it and what it will do, they only like the sound of "free." So, they install a dangerous extension that now has given hackers a free entry to their device (for example). As a result, I am quite negative when it comes to free VPN services.
But, there is one VPN that I would like to recommend in this article that you can use completely for free.
ProtonVPN is the name
ProtonVPN is a real VPN provider, with a good reputation online. They have nice looking applications for the big platforms, and you can actually use it for free.
But, what is the minus? It cannot be completely free, can it?
You are right about it, there are some stuff that makes the Premium version more attractive. But, ProtonVPN is still one of few VPN providers that actually gives you a solid product in the free version. Do you know why?
There is NO bandwidth limitation in the free version (that is quite incredible).
While other "free" VPN providers give you 500 MB per month for free (and after that you will have to pay), you can actually use ProtonVPN without limitation.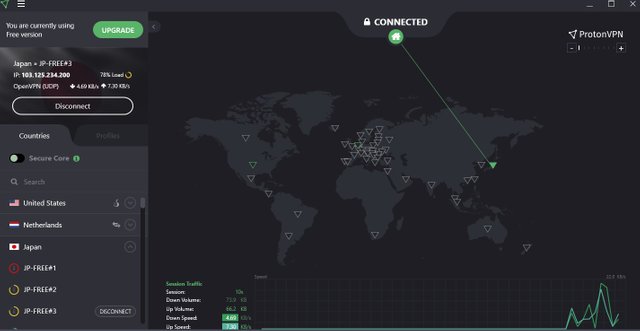 So, what are the lacks of the free version?
There are some minuses with the free version, but if you don't mind those, this is actually very good.
The free version only features servers in a couple of nations (Japan, USA, Netherlands).
The download speeds have been slowed down a bit, but still, I did not feel like I suffered much because of this.
The servers in the free version are not especially good for unblocking streaming sites.
Is ProtonVPN a good free VPN or not?
If you want a VPN to encrypt your online activity, to change your IP address, and to stay safe online - ProtonVPN is a good and free option.
If you want to unblock streaming sites and connect to servers in all sorts of countries, you will need the Premium version (or a different VPN).
Would you like to try ProtonVPN? You can visit the ProtonVPN website here.
Would you rather read even more about ProtonVPN before you visit the website? You can read more about ProtonVPN in the following article.
---
I hope this information will help some of my friends here in the Project Hope community. I know that many are struggling with finances, and that a free VPN can actually come as a nice addition and give them some help in a troublesome daily life.
If you have questions about the service, an experience you want to share, or something else, please write. I always do my best to answer questions and I value every single comment!

This is an original article written by me for Project Hope!