honeypots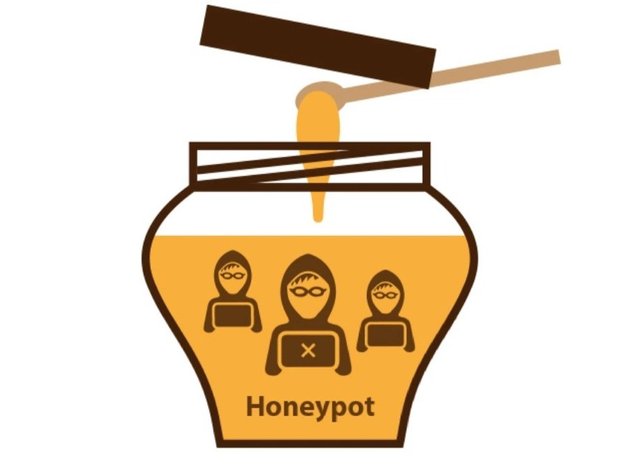 greetings to all the community, I hope you are well and in good health, we begin this article with a very important topic now that new coins are being created every day, when I was surfing the web I was struck by a term called honeypot, this term refers to the coins that are a trap and make you invest in them, but after buying them you simply can not sell them again, be careful with such projects if you do not know how to identify them with this tool that I will give you can have a guide to identify them honeypot
A honeypot, or trap or decoy system, is a tool of computer security arranged in a network or computer system to be the target of a possible computer attack, and thus be able to detect it and obtain information from it and from the attacker.
Now in the world of coins is considered a honeypot, the coins that are a scam because you can buy them but when you sell them your contract does not allow you to recover your investment, in this market that is on the rise are being created every day thousands of these coins that are a scam.
the way to identify them is with a tool called honypots detector which I will teach you to use, is free and very easy to use, I hope that with this tool you can differentiate which coins are a scam and which are a legitimate project, follow these steps
We will take as an example a coin called "Ariva" which can be found at https://coinmarketcap.com/es/currencies/ariva/.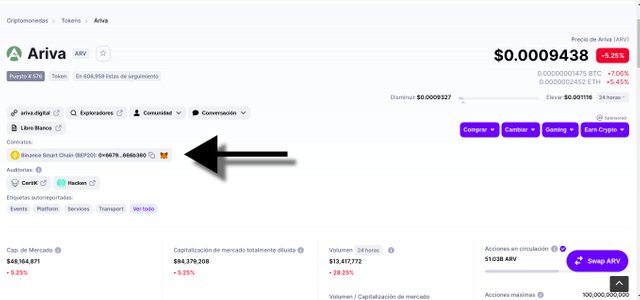 step one: go to the official website of the site in this case https://honeypot.is/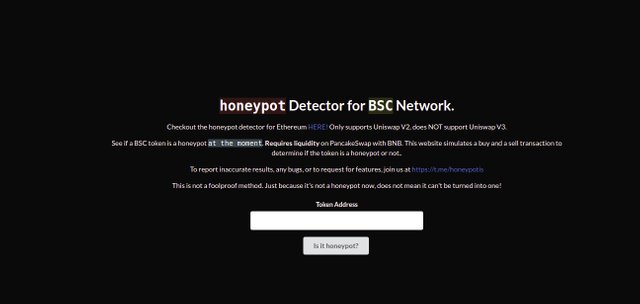 step two: we look for the contract of the coins and place it in the search engine.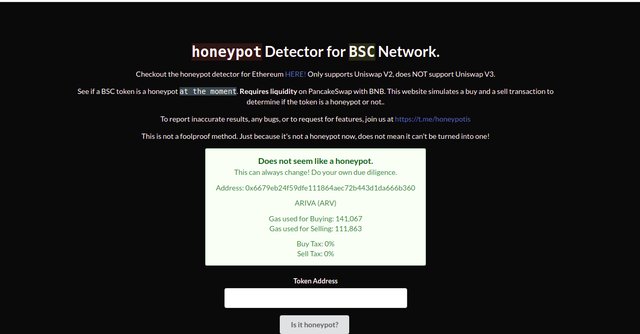 Now what the tool does is to look for the contract and examine it to see if there is a possibility that within the contract it is not possible to sell the coins once we have bought it, it is worth noting that most of these scams are very short lived, when these projects have managed to accumulate all the money they expect, they disappear with all the money.
In conclusion, when you decide to have an investment portfolio, it is best to have a series of tools that are able to identify the possible dangers to which your capital is exposed, with this information you can make better decisions, investments should not be a gamble. You must create a solid investment plan based on information and planning, if you do it this way using these tools your chances of success are greater.
note:
this is not a financial advice just sharing tools that from my point of view are quite useful to not lose money, I hope you like the article and you can leave in the comments if you use other tools to identify fraud, see you in the comments.