BTC Passive Income: A-ADS Earn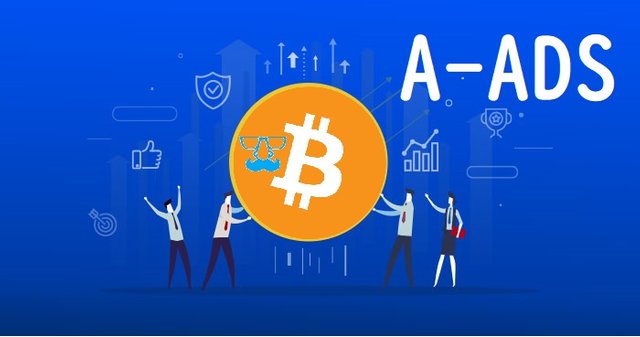 I was looking at my old wallet this morning and noticed that I received Bitcoin from an unfamiliar address. I thought it was donated from someone or some Twitter campaign I did or something, but it turned out that it was from me. I did it.
I mean I didn't actually send it to myself but it was from my old Bitcoin blog that I abandoned long time ago...
A ADS has this affiliate banner thing you add to your website, and then you will get paid in BTC depending on your website performance 👇
I have earned 0.0185 BTC from this one banner which is about ~$200 right now.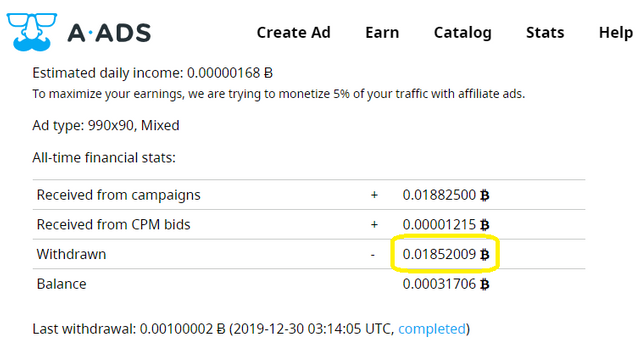 And you can create multiple banners for multiple sites and you can get paid all the time.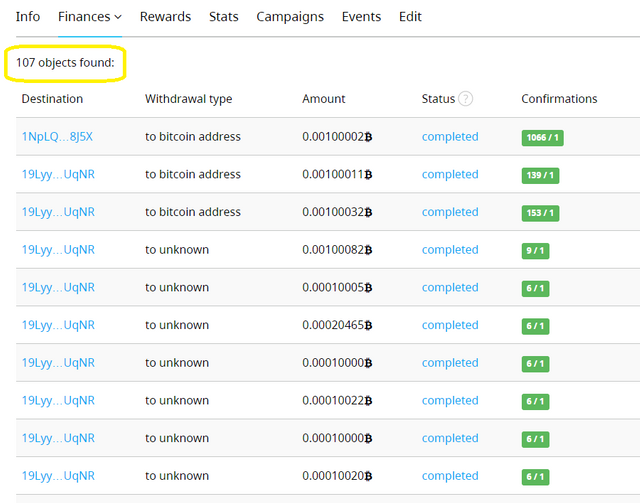 I don't remember why I quit doing this... I think I got busy and lost interest in maintaining websites or something and I totally forgot about this until today. Since ETH gas is pretty high, DeFi is moving so fast and hard to keep up with everything, I am going to get back at this again.
Earn Bitcoin
If you want to sign up, you can sign up and you will be able to manage all your banners and campaigns and stuff in your dashboard but sign up is not required.
Just go to A ADS page and "Earn" to start creating a banner. You can change the banner (unit) type depending on your situation. I have websites so I will pick "site" and pick a banner size and type in website address.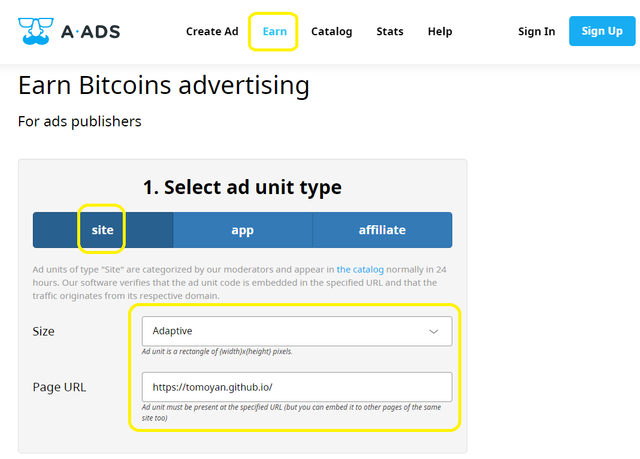 The banner that you are creating here is a dynamic banner, not a static image thing so it displays different ads all the time so that you don't know what kind of ads you are showing on your site.
So it is very important to filter ads that you don't want to show. You can check everything, or you can uncheck everything these options are totally up to you, but the unit price changes depends on the filters settings.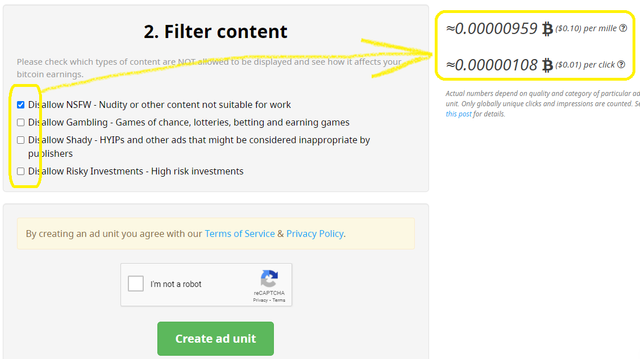 Once banner is created, make sure to download "Access Data" and keep it some where safe. You will need this code to access dashboard.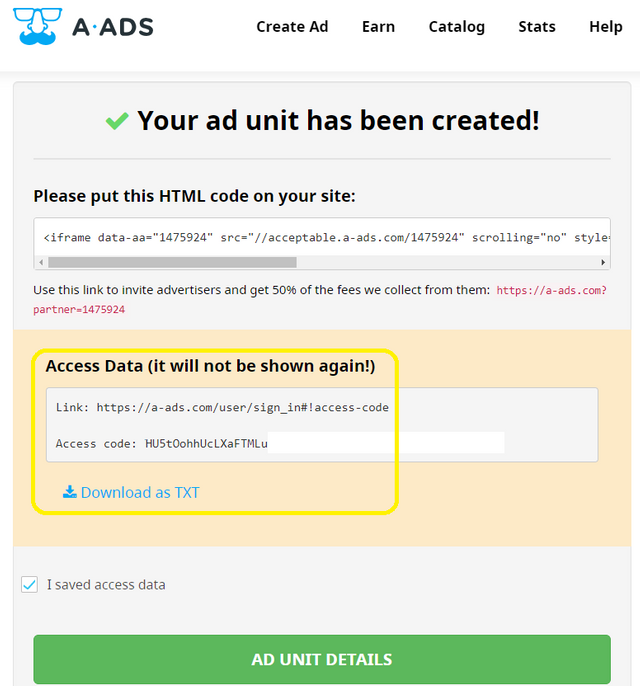 You can get the banner code from the unit page so copy/paste the code into your website.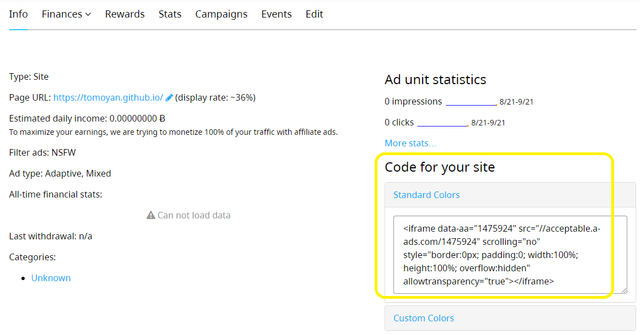 And the ad will look like this 👇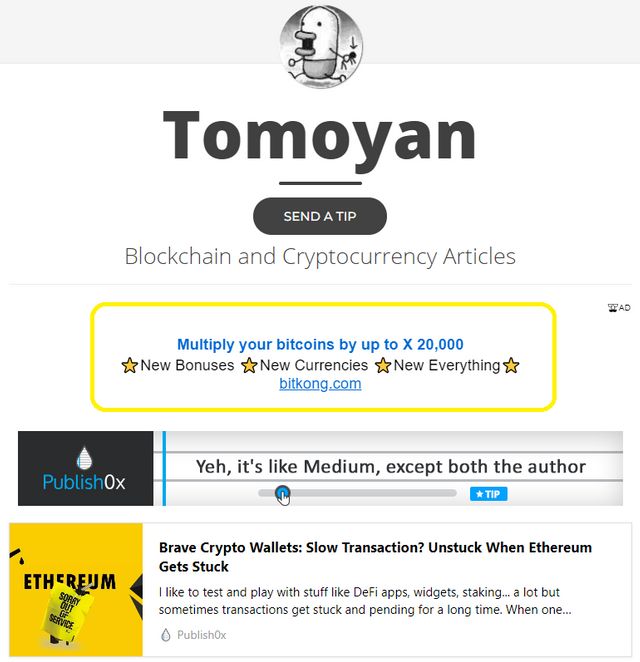 This banner is pretty simple, but if you want, you can change the color and customize a bit to fit into your website, but that is pretty much it. The amount of BTC you will receive depends on the site impressions, clicks and campaigns and so on. They won't tell you exactly how it works so people won't game the system. (or people will try anyway? 🤔)
BTC Payout
Payout is daily and automatic, and minimum withdraw is 0.001 BTC.
Don't forget to add your BTC address and change the withdraw option in the "Finances" tab.

Access dashboard
Go to "Sign In" page
https://a-ads.com/user/sign_in#!access-code
Use your access code to sign in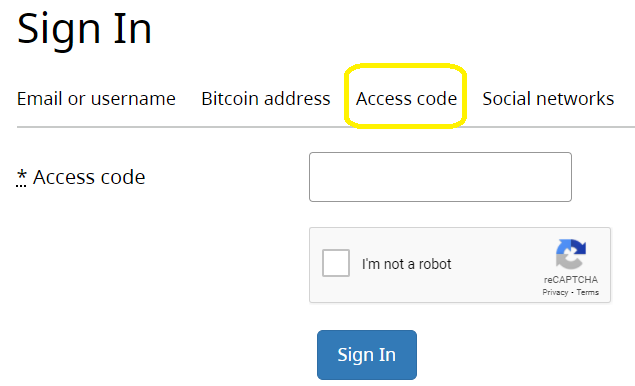 You can check your banner status, daily income estimate and everything in the dashboard.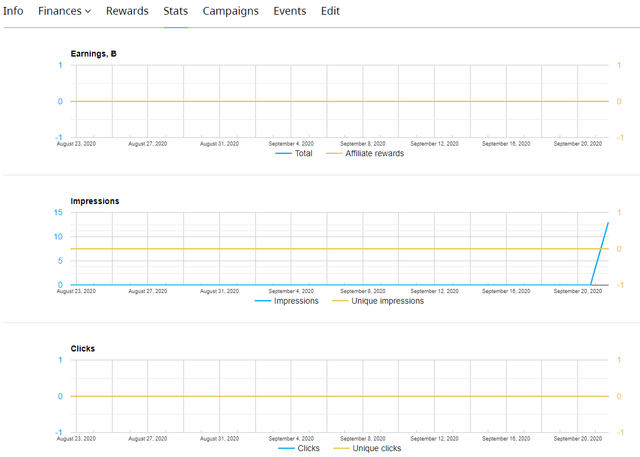 That is all. No claiming rewards. No high gas fees. It is all passive. Just wait and see what is going to happen to your Bitcoin wallet.
If you are interested in this service, you can join here 👇


Get Rewarded For Browsing! Are you Brave?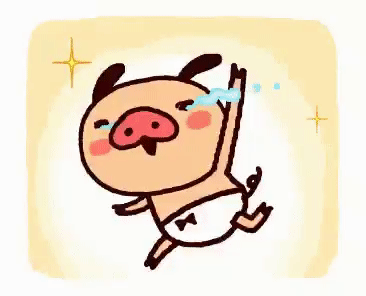 ➡️ Website
➡️ Twitter