News from Venezuela related to the Blockchain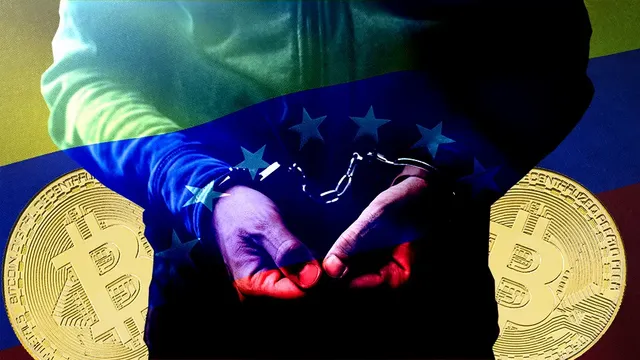 Source
Good afternoon Steemians I hope you are very well, today I want to share with you a couple of news that I have read related to the blockchain and Venezuela since they have called my attention quite a bit due to the fact that it is rare to get news of this nature inside the country.
The first one is about two alleged hackers captured after having stolen the amount of two million dollars in bitcoin, according to the report of the CICPC Scientific, Criminal and Criminalistic Investigation Body of Venezuela, The arrest of two individuals identified as Jose Manuel Osorio and Kelvin Jonathan Diaz was made on November 26, but the report was not released until December 1 through the Instagram @informaticoscicpc account. According to the message on the platform, the hacking occurred remotely from a company identified as Proinsa C. A. and stole 101 bitcoins although officials did not give details about which specific region the hacking occurred in.
The news that most caught my attention is that the FANB Bolivarian National Armed Forces of Venezuela built a mining farm inside Fort Tiuna which is the main military complex of the country, through a publication of their Instagram account it is shown the inauguration of the assets production center which is equipped with ASIC machines which is the hardware used for bitcoin mining, According to General Lenin Herrera this is a strategy of the military component to generate income that cannot be blocked by the sanctions of other countries since the government believes that the main cause of the economic crisis is due to the various sanctions applied by the international community according to them without a legal reason, what is most striking in this news is that in this farm the main currency generated is not Petro which is a digital currency created by the government to combat the economic war but is the bitcoin, for me it is as if the same government has no confidence in the asset created by them.
I would like all my colleagues in the community, especially the Venezuelans, to give their opinion on this news, mainly on the second one, since I see this government strategy as a desperate measure to seek financial relief to help them continue to sustain themselves, but what bothers me the most is that these funds are destined to the military sector and not to other sectors of the country that are more affected and could help the citizens much more.