The years of life provide us with the intelligence to enjoy our moments of solitude?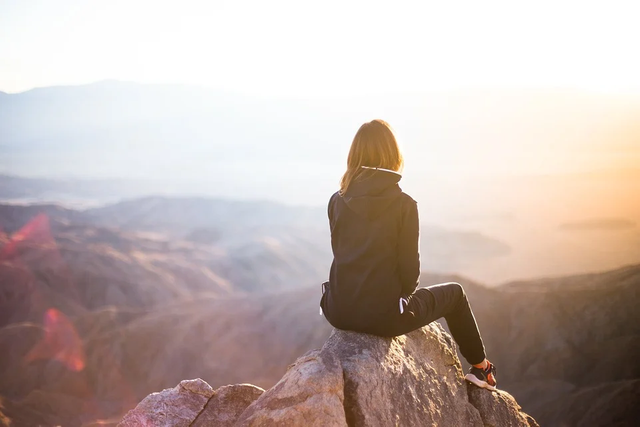 Source
Greetings again my dear friends, I hope you are all well. So many things go through our minds that sometimes we stop to think about certain actions that may be contradictory analyzing it in the foreground, but then we realize that they are not contradictory at all but they are experiences that are giving us our longevity of life.
Perhaps we could ask anyone around us if they like solitude or being accompanied, and surely, a great debate would be opened on such a question, although we are usually born individually, we must necessarily learn to live with other people and this leads us to want to be in company in a certain way in most of the time of our existence.
However, not all the time we want to be surrounded by people there will always be some moments where we will want to be alone to find ourselves and know any differences that sometimes we have with our inner self, therefore, we must express that the important thing is to know how to enjoy the solitude, that solitude is not to depress us but rather to relax and think about things or actions that we must take with the greatest possible tranquility.
In short, life experience gives us the intelligence to know or learn to enjoy our solitude and make it for us a moment of enjoyment with ourselves, in many occasions having people around us does not mean to be accompanied because for that to happen there must be interaction between those people and us otherwise we would take it as a loneliness with some shadows beside us.
There are others who think that not all people are good company, then, it is better to be alone than in bad company says the saying, but the important thing is not to get used to be alone, the truth my dear friends is that personally I have learned to enjoy all those lapse of solitude to which I immerse myself to think about me and make the best decisions at certain times of my life, This strengthens me and helps me without a doubt to come out with a better vision of what I want to do in a moment of difficulty or simply the need to spend some time alone to relax a little and find myself.
I hope that I can always continue to enjoy my planned solitude and then go out to share with my loved ones in a stronger way than before and with a fresh mind, since we will always need to enjoy a period of solitude during any period of our existence.
Until another opportunity my dear friends.