Why All of us can't be Rich??
One thing to be frankly speaking that we are all pursuing as far as human being is concerned is that we are all chasing after money.
Truth be told, we might either want to accept it or deny it but that's one of the major truth we all deny oursleves knowing at times. Some might say they are chasing after family, after passion, after hobby, after what they love but coming back home, everything point down to money.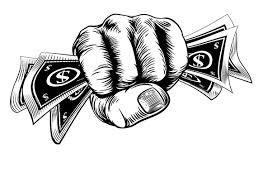 A family which is wretchedly poor is a Fustration and depression on its own. Passion will not be conveniently pursue if the productivity result of the passion is poverty.
And many more we all want to be rich and that's the sense of truth. We admire people who have gotten there, who have attain that status of been regarded as a rich man/woman or wealthy man/woman as anyone we want to refer one to.
But the truth is even though all of us desire to be rich, at the end of the day, not all of us can be rich. That's the reality of life.
Imagine a scenario where everyone is rich, money loses its value. Imagine everybody is rich, life loses its importance to some people.
We all desire to be rich but at the end of the day, not all of us can be rich. And I begin to wonder why can't we all be rich.
I will like to hear your contribution about it.
Why All of us can't be Rich
I will be waiting for your contribution in the comment section below....
Thank you for stopping by to read my article.
If you actually like what you see😃😄😉,watch📷📺📸 and read📖📋 I would equally be grateful for an upvote♥️⚡ a very cool comment under my comment box or a reblog 🌀😏 for everyone to see ... and perhaps maybe you would like to follow me for more of my Post to show on your own feeds. Don't miss any of my Post.🔝. Special thanks to all who put big smiles on my face with Auto Upvote for always being supportive to me 💞💯.