Steem Crypto Challenge Month #5 : Bitcoin, my experience after 5 years
Hello Steemains, Today it is a new challenge to express ourselves and to enrich our blog with our experiences and our knowledge. This challenge is a bit special not only because it is the last for this month but also because its subject coincides with the twelfth anniversary of bitcoin that's why I chose to start my first publication by describing my history to generate profits by speculating on Bitcoin.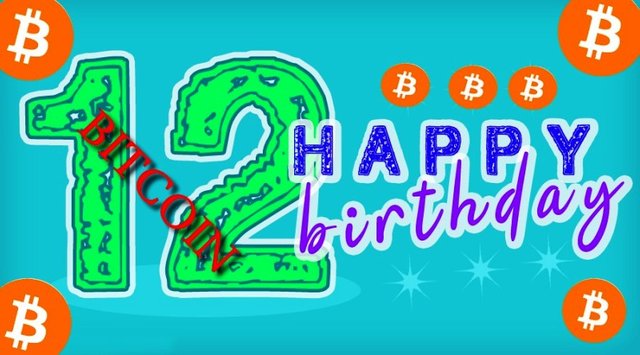 Source: Own treatment with Photofilter


My start with a failure: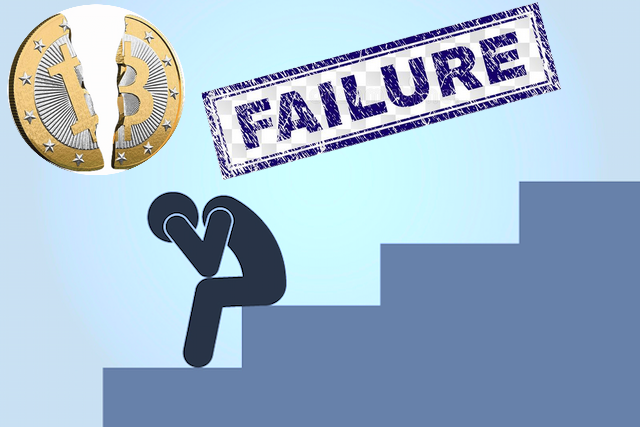 Source: Own treatment with Photofilter

When I started in the Bitcoin world in 2015, at this moment the value of a bitcoin was equal to $ 300, I was working on Faucet sites to earn Satoshi and transfert income to CoinPot, a wallet that receives Satoshi from Faucet sites.

After collecting a good amount of Satoshi, I decided to convert it on one of the trading platforms, and here the story begins...
I transferred my balance from the CoinPot wallet to the platform and the order was confirmed by email, then it gave me a message that the transfer was successful and TX gave me the process and it means that everything went well.

I waited for transport to reach the pier, but it was too late. I entered my account on the platform and looked at the balance, but there was nothing. I went to the Bitcoin wallet inside the platform and found it written pending and the same amount of Bitcoin that I sent so I said everything was fine and I had need a little time to confirm the process.

I waited several days and nothing showed in my budget and the phrase "pending" disappeared from my wallet. I was worried and said there must be something wrong.
I wrote to CoinPot to inquire about the matter, but they did not respond. Although this site is reliable I have checked it a few times with no issues and it was usually a few days late as it does the transfer without commission but this time it is too late ....

I could not spare anything and I deplored the large quantities of this piece which were scattered in vain! A disaster, isn't it ?! I turned forgetting that failed experience, and turned my back on my projects in the virtual world, and what was the most of them, and started to focus on my rewarding work in the world and the realism as a teacher, but this is not the end of the story, but the beginning of a new experience with the same currency, after about two years, where I discovered that After that, the value of this currency has reached great levels that nobody expected!


The return as an investor :

Before going on an investment trip, I watched the evolution of Bitcoin from afar, I sometimes discussed it with my friends and sometimes I watched a lot of videos on youtube to study the price courses. At the start of 2017, the price of Bitcoin was around $ 1000. As I had a lot of time to think things over, I took a closer look at the different virtual currencies, how they worked and especially how to exchange them.
When I decided to buy cryptocurrency in November, Bitcoin was already at 6000.

After a month the price increased to 9000 dollars (+ 3000 in a month) and it was my first crush on this cryptocurrency.

The worrying period:

Investing is like a drug, you are rarely satisfied because you can always do better. From the beginning of May 2018, the price of Bitcoin went down quietly, but surely.

In June, the main cryptocurrencies lose 10% of their value! At issue was an ad claiming that an exchange was hacked, which had seemed impossible until then.

My current situation is very satisfactory

Simply, after two years, I managed to amass a much larger amount than I lost in my first experience with Bitcoin, all of this simply and easily. Currently, I have not lost anything by devoting a certain time to collecting this currency here and there, and I do not pay any fees in exchange for keeping it. I took advantage of my previous technical mistakes and saved this amount, which I currently apologize for disclosing.
I will end with a quote that summarizes the history of bitcoin in these 12 years of prosperity and success:
"All truth goes through three stages. First, it is ridiculed. Second, it faces strong opposition. Then, it is taken for granted." (Arthur Schopenhauer)

Conclusion



A lot of people have asked me if they should buy Bitcoin. Obviously, this seems obvious when you look at the news and the number of people who have enriched themselves with this new technology. However, it is important to keep in mind the EXTREME volatility of these currencies.

My Prediction :
The price of bitcoin (btc) will be 12600
Regards,